Cinco de Mayo, friends. It's a fun day. A day with all kinds of fun opportunities to put creative energies into practice. Enjoy a few ideas for the party (parties) of a lifetime. Of course I have started with the most important element of any party: dessert.
Desserts:
Alexis caught my attention with this picture, and then when I started looking into her recipe…ladies and gentlemen, my heart was stolen for good. Get this: pictured below are churro bars. You heard me. Churro+bar of goodness. Life doesn't get much better than this.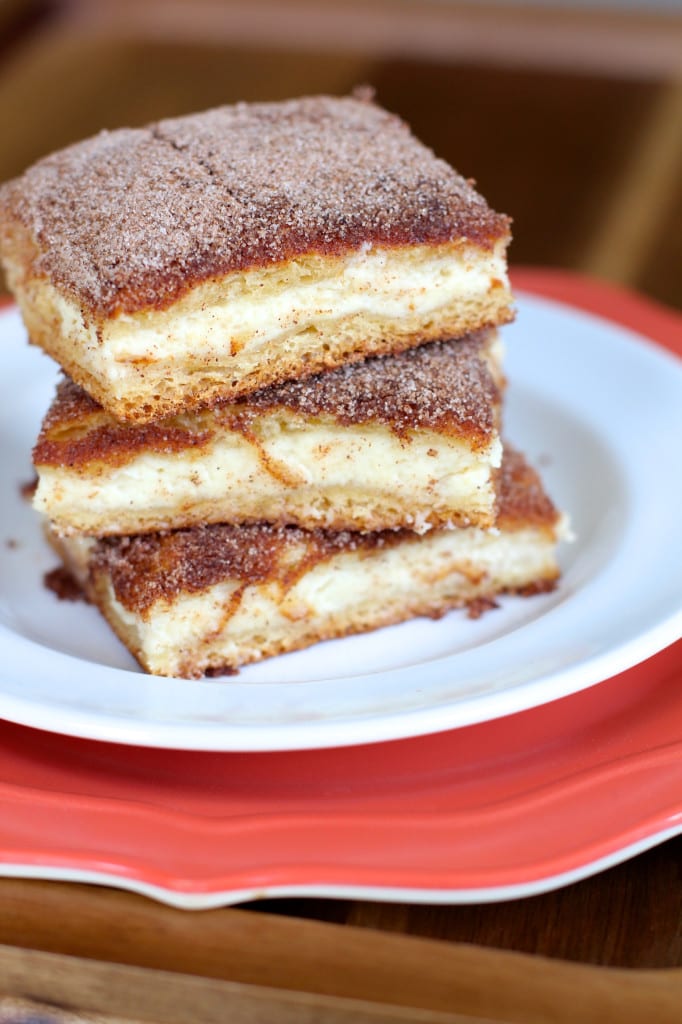 Sheryl certainly keeps the fun going with these cute cupcakes. Mexican desserts have a reputation for being a bit tricky, but you can put those fears behind you and stick to your guns: cupcakes with a twist of fiesta will be a crowd pleaser for sure.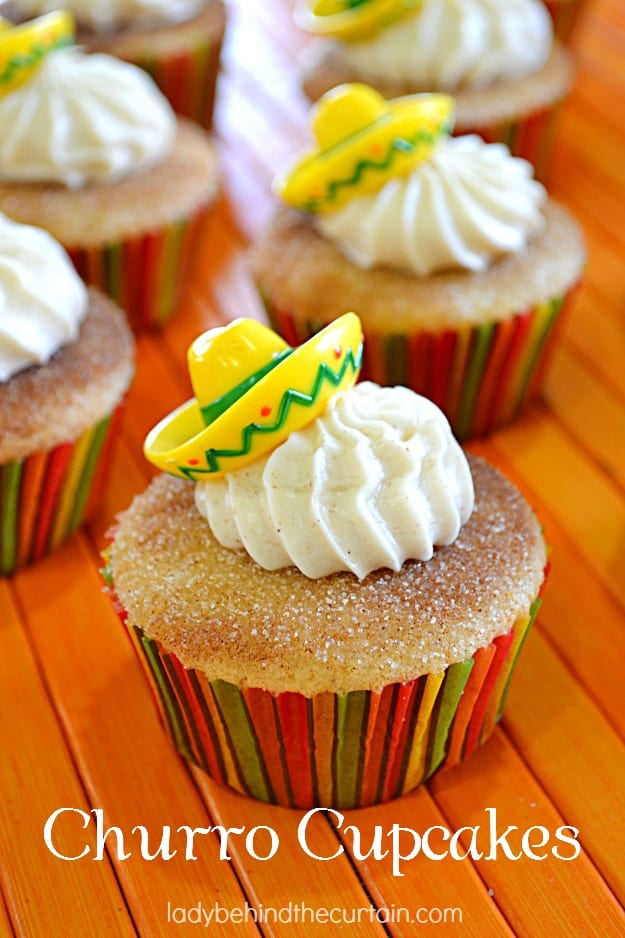 Thanks again for Another one from Sheryl, this suckers are a traditional Mexican flavor, surprisingly simple, and a (relatively) guilt-free treat.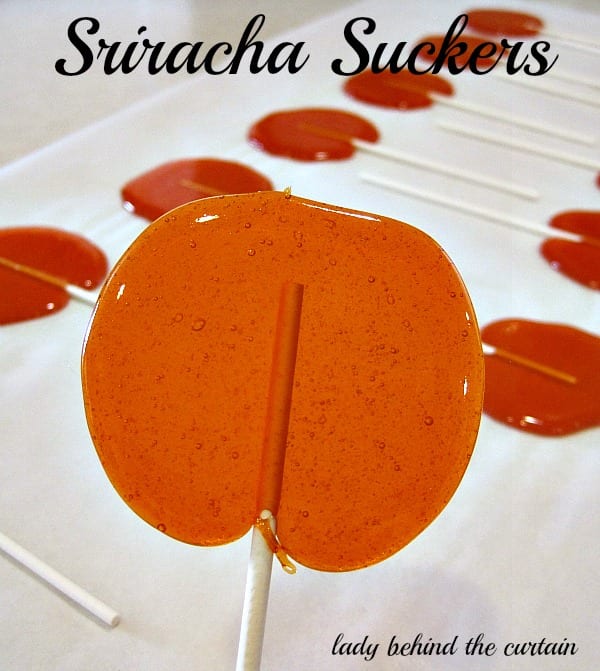 Hold onto your seats. Ashley has done it again with this Sopapillas. Talk about tradition! For an authentic party, these are certainly the way to go. They look complicated, but these little monsters will practically jump into the pan themselves. Yay!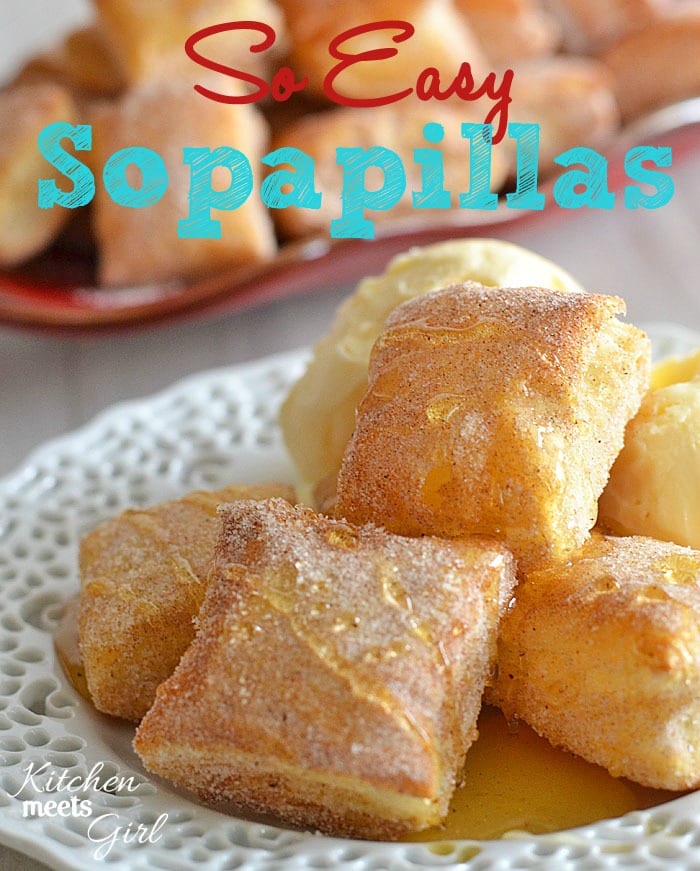 I admit it, first thing that comes to mind when I think of Mexico: sombreros. Kelli gets me. In a pinch, throw together these fun little cookies. Perfect for school parties, a kiddo-craft, or just for delight.
You may sense a churro theme. And you are correct, because I am a lady in love with churros. I came upon Kristyn's idea and just about died a happy death. Churro bites (because guilt is gone as soon as you make the portions smaller) made from angel food cake! Genius!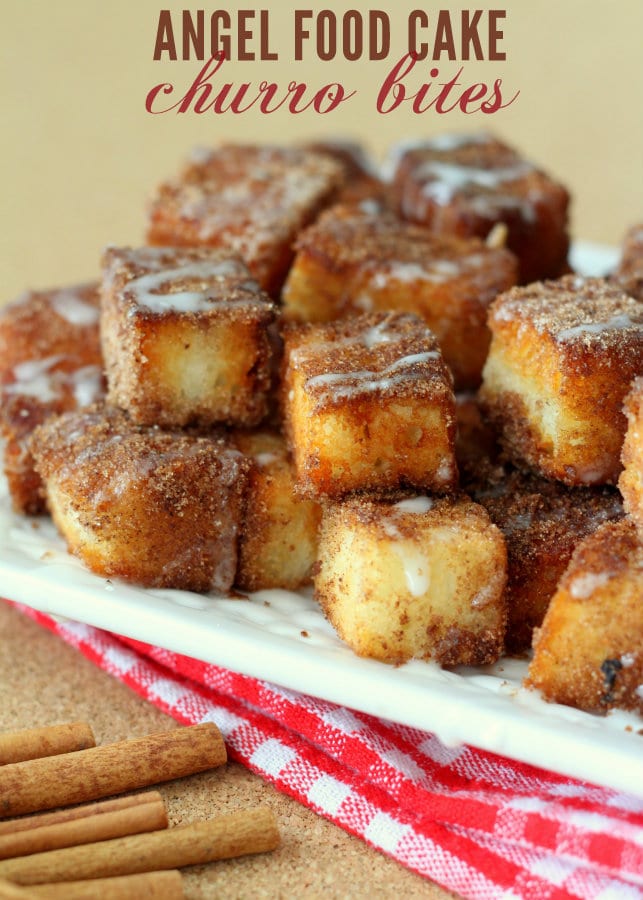 A loud and proud thank-you to Holly for this scrumptious looking cake. It is fried ice cream, a truly traditional dish. Perfect for your amazing celebration and oh so delicious.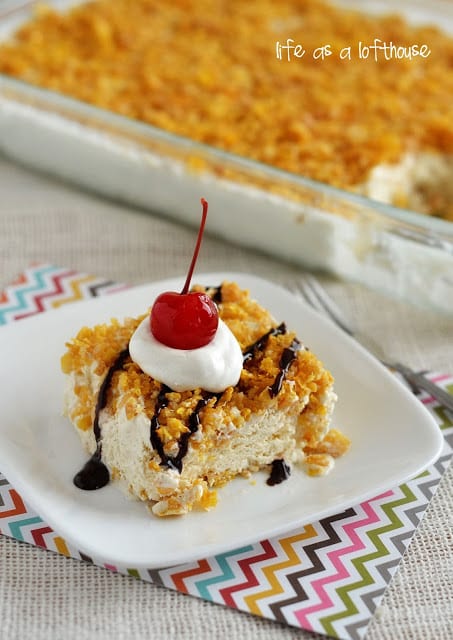 I'm quite fond of coconut. Shinee apparently is too, and she makes it look darn good in these magical looking coconut bites. These are a great sweet-snack idea for an amazing party.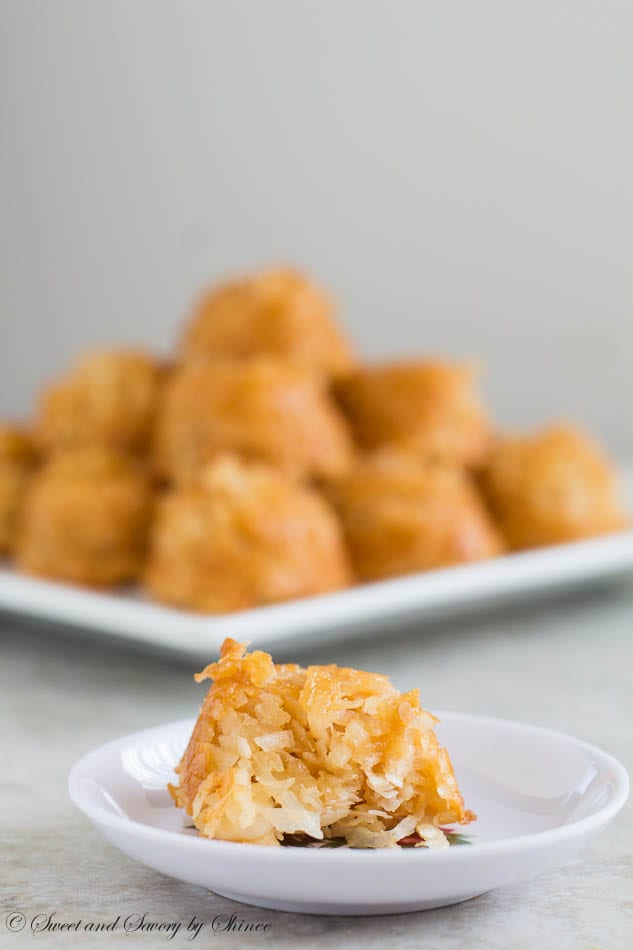 What is a Cinco de Mayo party without Tres Leches cake? Roxana shows us how it's done with a simple tutorial on her fabulous blog. This makes me drool just thinking about it.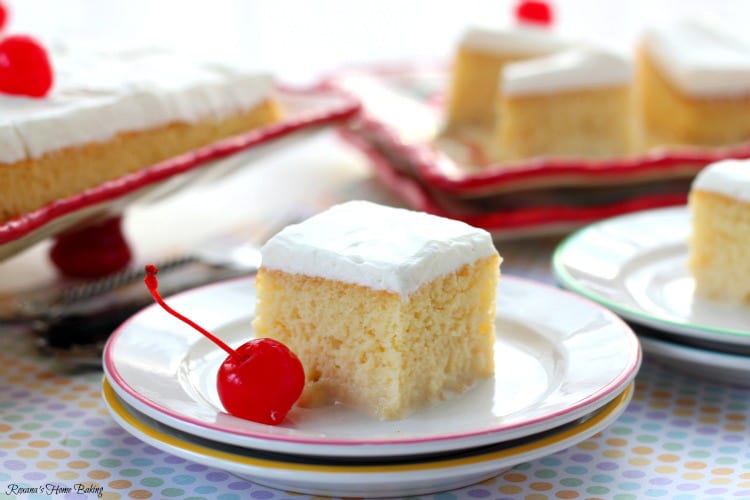 And then, of course, Tequila. These saintly little bars are dressed to kill, and suited for a happy adventure in your mouth. Doesn't Audra just make them look delicious? Head on over to her blog for the full tutorial.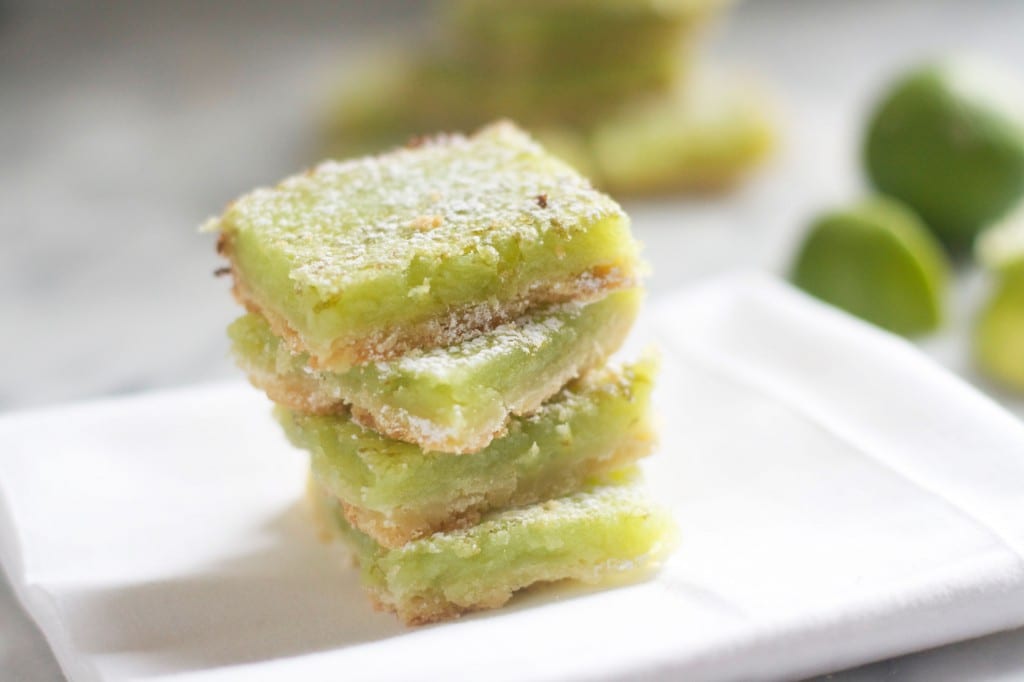 Tasty Delicacies:
Closet Cooking knocked my socks off. That's the honest truth. He has hundreds of recipes on his blog, and this chicken and avocado burrito took my breath away. It looks fabulous, and what a perfect main-dish idea!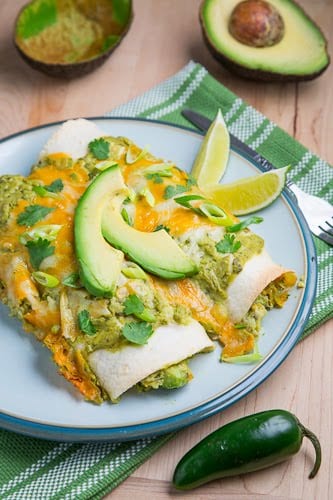 Seeking appetizers for the party? Martha has you covered with this incredible-looking corn salad. Perfectly Mexican and suited to all tastes.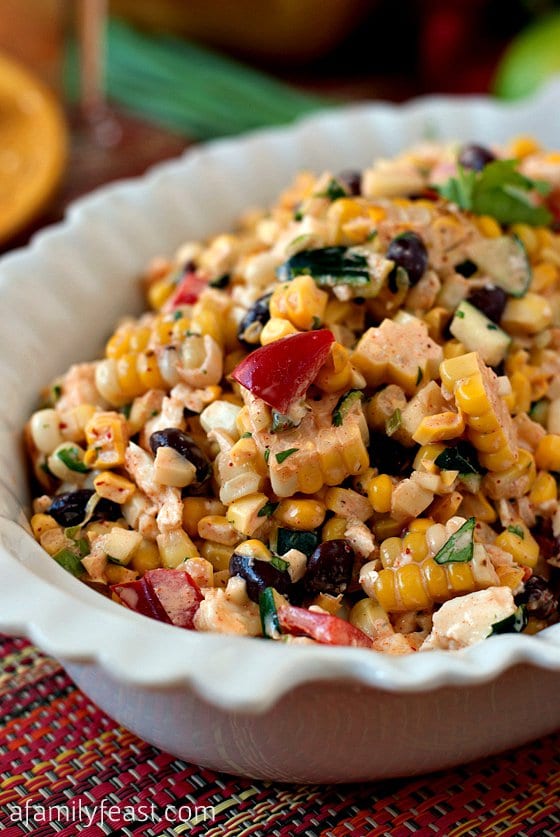 There have to be tortilla chips somewhere. Meg has an incredible tutorial showcasing this Queso Blanco (white cheese) dip for the best tortilla-chip dip you'll find.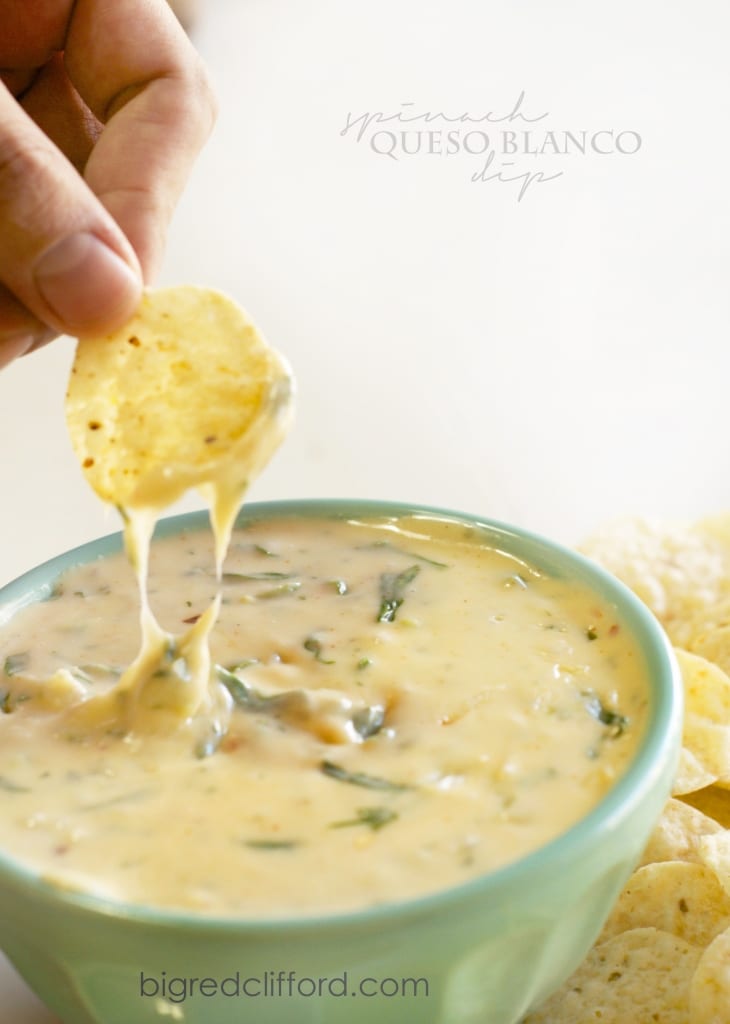 I am such a sucker for 7-layer dip. Christy makes it manageable and party-perfect with these brilliant mini servings.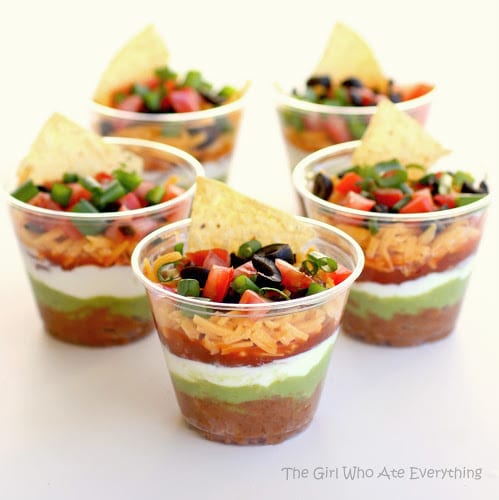 Corn is a Mexican must, and my hat goes off to Nikki for this delicious-looking Mexican corn cake. Perfect appetizer…or accompaniment to the festivities at every part of the fun!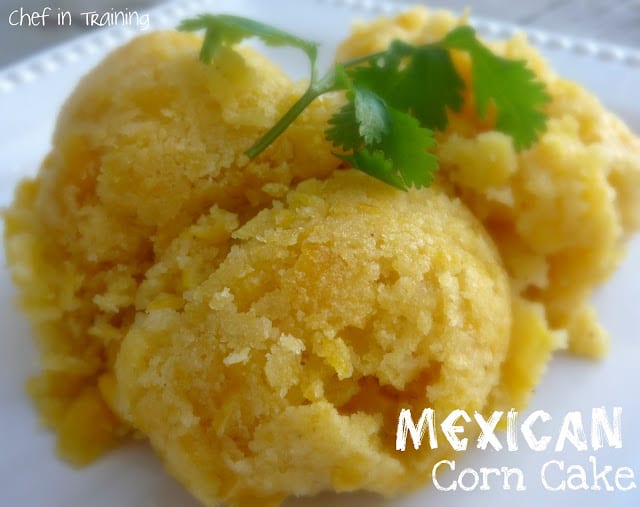 Tacos tacos tacos. Cinco de Mayo cannot run without tacos. Jan gives them a fun twist with her taco-bar idea shown on her blog. I love this!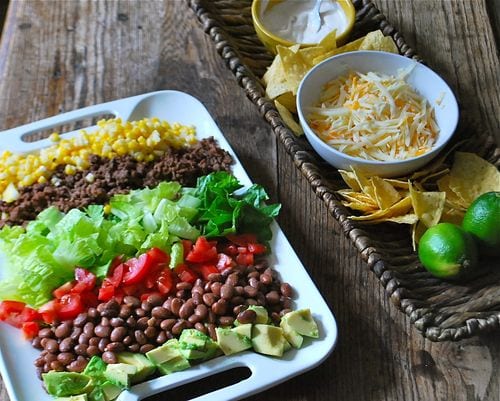 Brandy, you're my hero today. Cilantro Limo Pesto Burritos. Just the name excites my taste buds. I can't wait to use this one for my main party dish!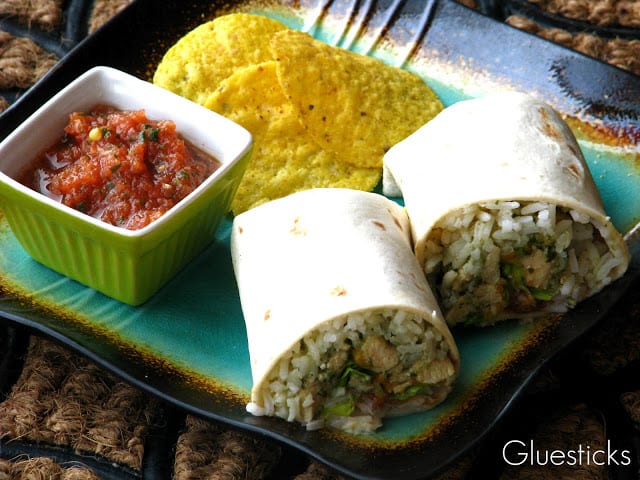 I think I would die for the perfect empanada. There's something about them that just does me in. Many thanks to Janelle for making all of my dreams come true with this quick and easy recipe for a fabulous pleaser!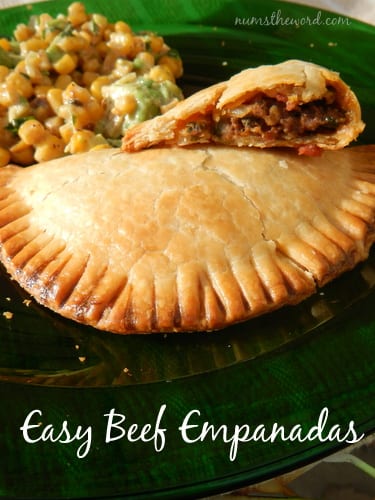 Martha makes carnitas simple and positively marvelous! I could feast forever on this delicacy!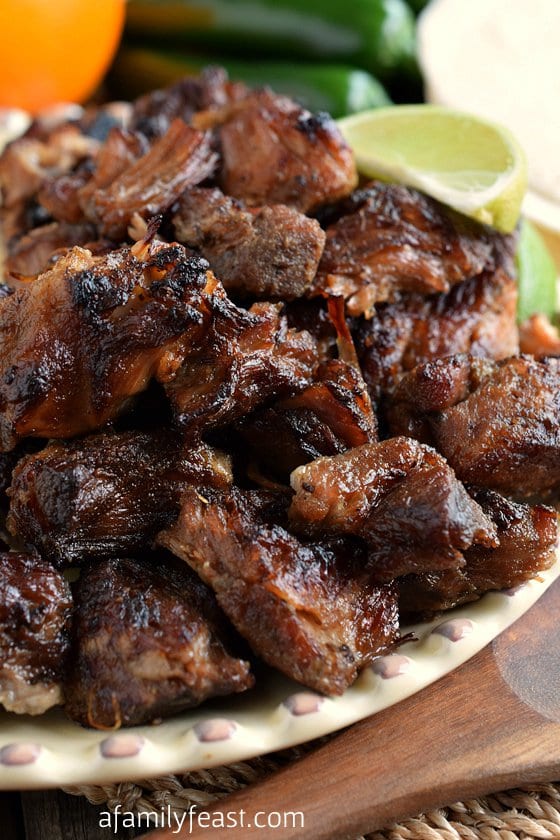 Oh, mama enchiladas! This recipe from Alicia has put me over the edge…just waiting for another mouthful of heaven.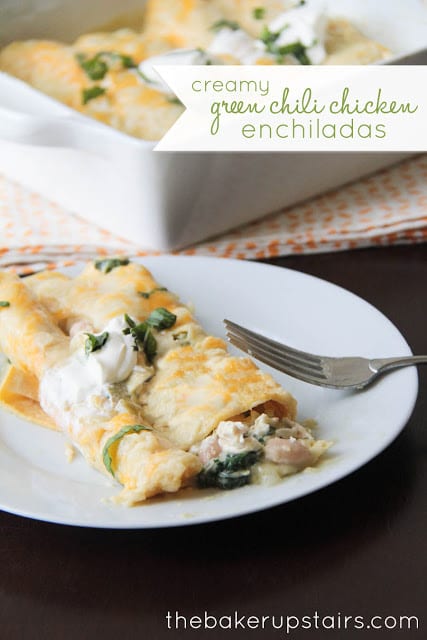 Lovely, Fancy, Easy Decorations:
Those beautiful hanging decorations? Those are homemade! Kristin shows how with her simple tutorial that will leave spectators in awe. I adore those crepe-paper flowers.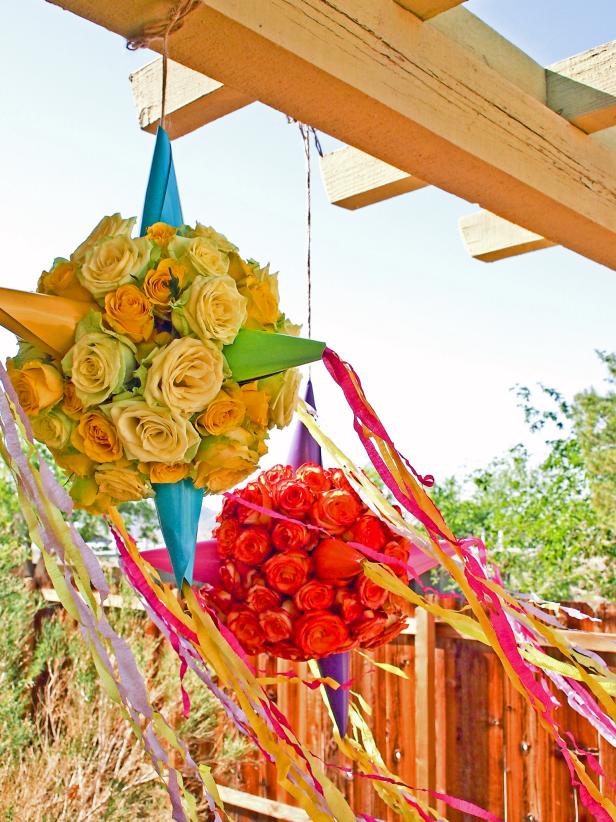 How about some fans for the partiers? Brittany shows off this genius idea over at her blog. Involve the kids with this project!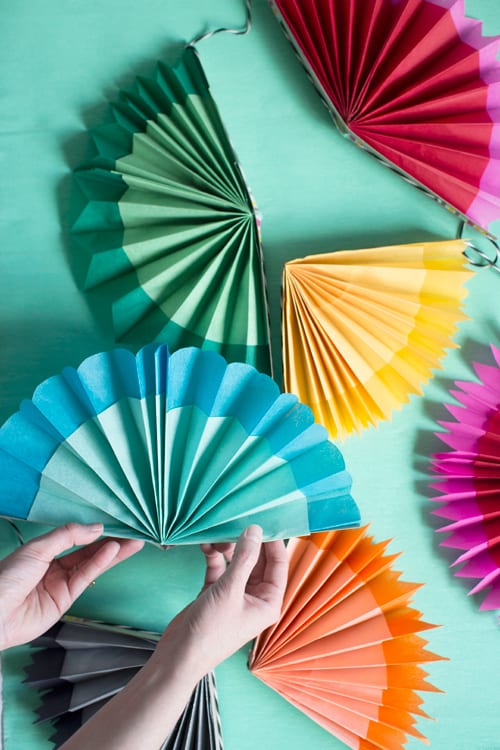 I love this idea from Alexis; use authentic Mexican jars (tequila, preferably) and fill them with flowers for seriously gorgeous centerpieces.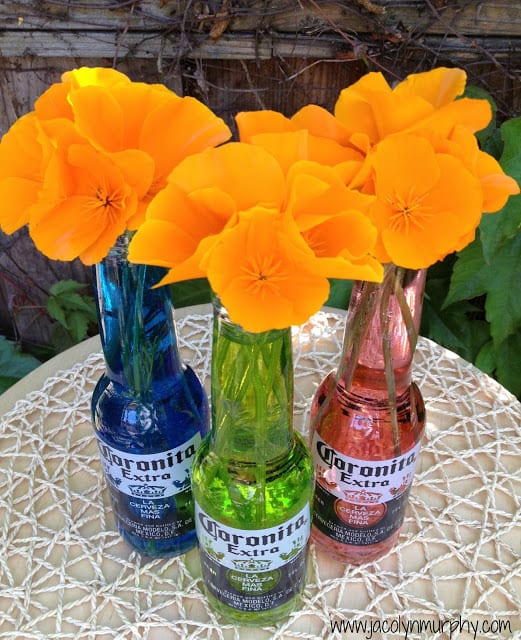 Marigold put a grin on my face with these mini-pinatas. How fun is this? Definitely a family-friendly project to dip into. As professional as they look, they are actually quite easy to make. These will be keepers for sure!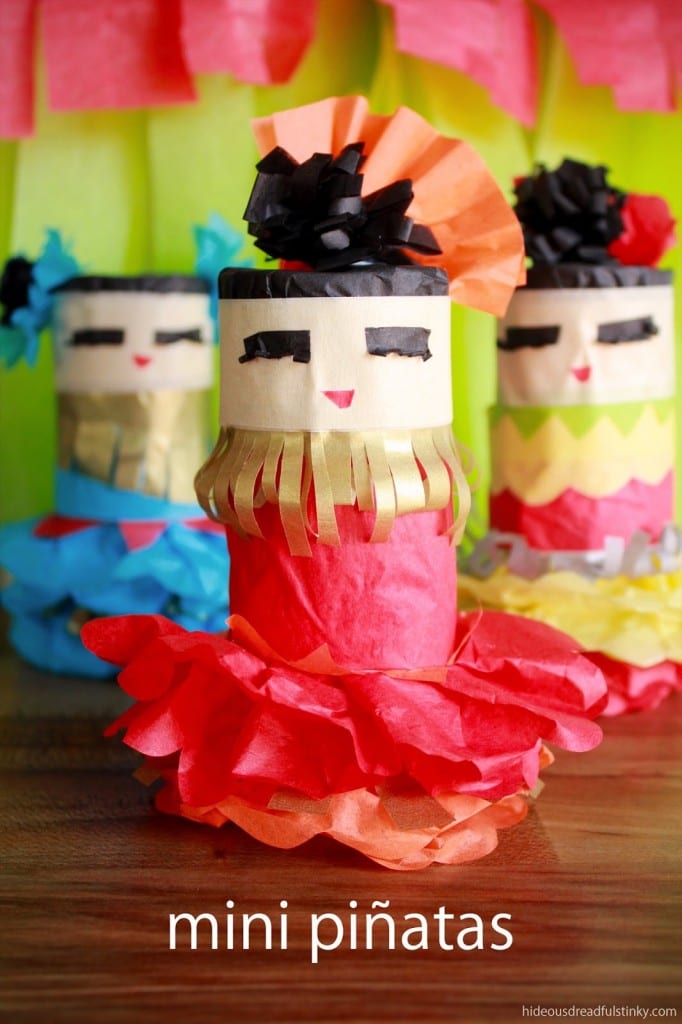 I'm a whimp when it comes to spice, but as long as I hang on to Norene's idea, I'll be okay! Using crepe paper, show off some home-made peppers. You can even fill them with goodies!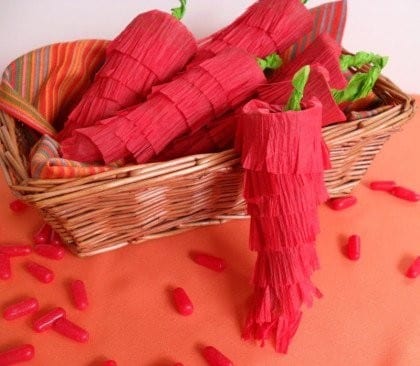 Fun Fun Fun Games:
Pull Open Pinatas from Parents's blog will be fun for everyone. These are easy to make and a will leave a great memory. Love it!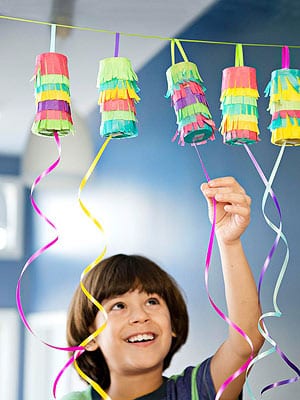 How about this pinata idea from Somewhat Simple? I am totally sold. It's a fabulous way to get kids involved in their own personal pinatas. If you're having kids over for the party, here's your ticket to success.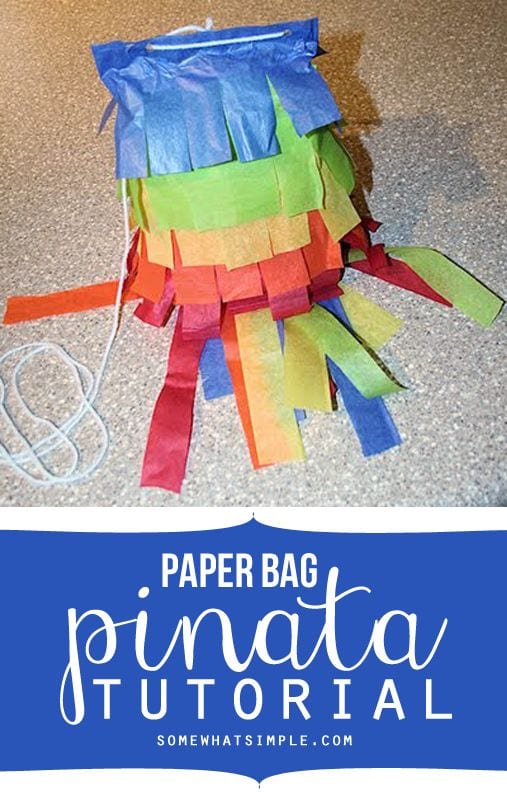 Refinery29 shows off a homemade pinata that's sure to wow your guests. I was impressed with the depth of the tutorial. And it's not even hard! Just look how gorgeous these are. How can you resist?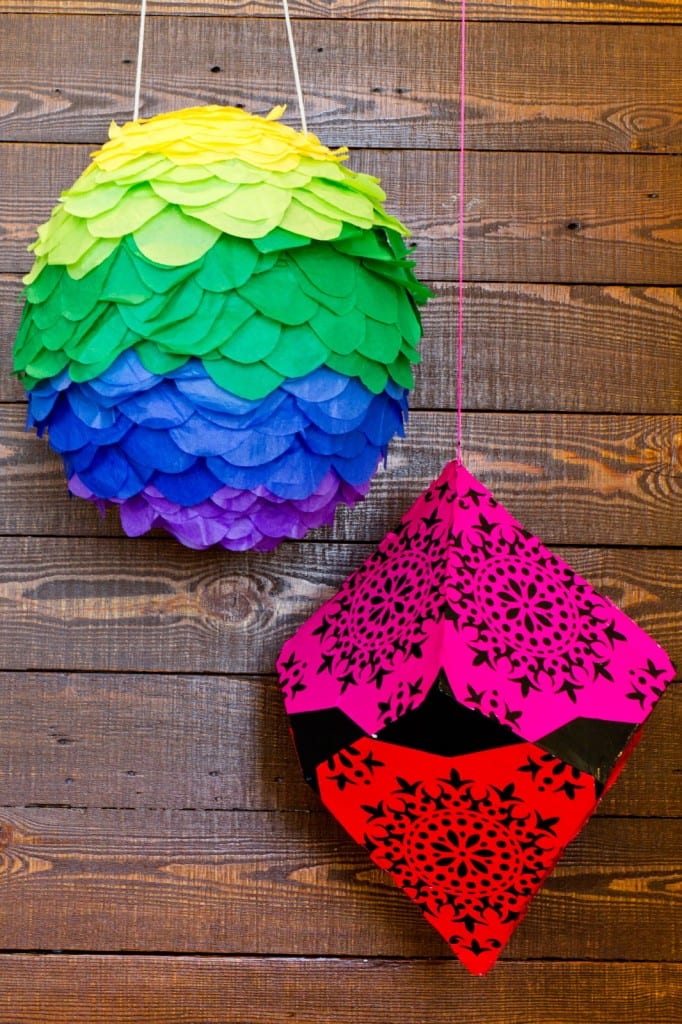 And of course you've got to play pin-the-tail-on-the-donkey. Kelly blesses us all with her magical tutorial and print-outs for a rousing game never to be forgotten!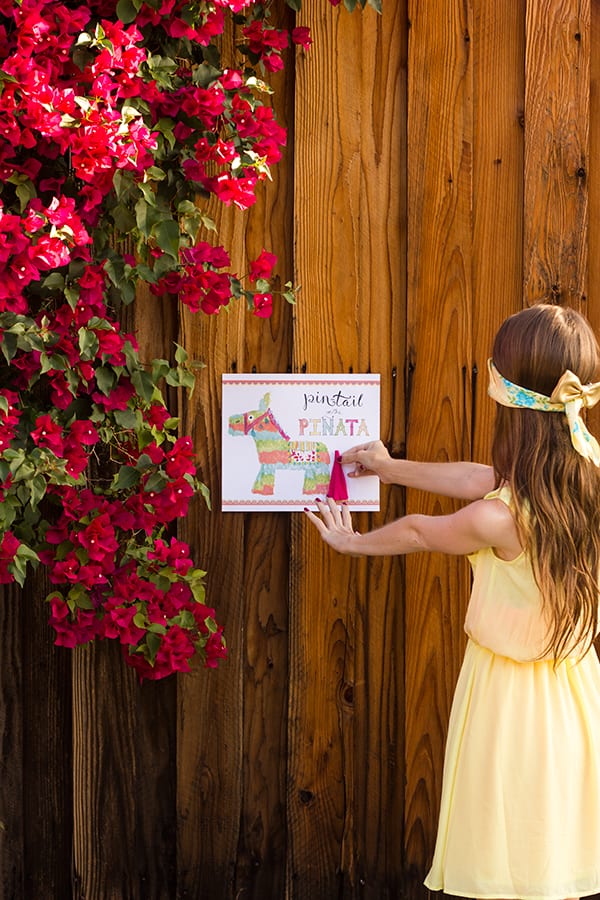 What's summer fun without water balloons? Mari has the perfect party idea, and I must admit to being quite enamored with it. Kids with love this.