One of the best things about Christmas is all the decorating that you get to do! I personally love Christmas pillows because they can add both comfort and decorations to a room. Here are just a few awesome pillow projects that you can work on this year!
Stag
This is such a classy and sophisticated Christmas pillow. Plus, it doesn't require much work so it's pretty easy for a newby.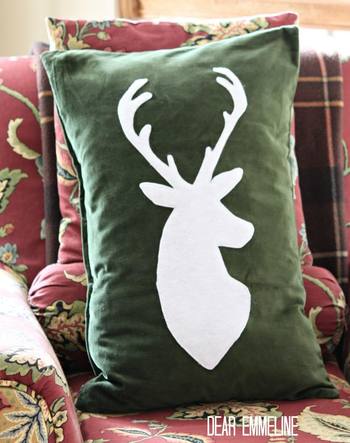 Dear Santa
These are adorable! Turn your pillows into little letters to Santa! Everyone will enjoy reading them and they'll bring the whole house together.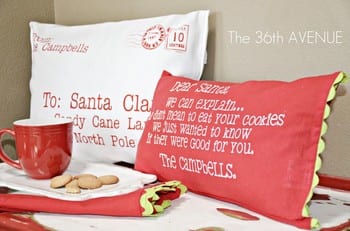 Dec. 25
A simple yet bold pillow with "Dec. 25" written across it is a great option. Choose classic Christmas colors and you're good to go.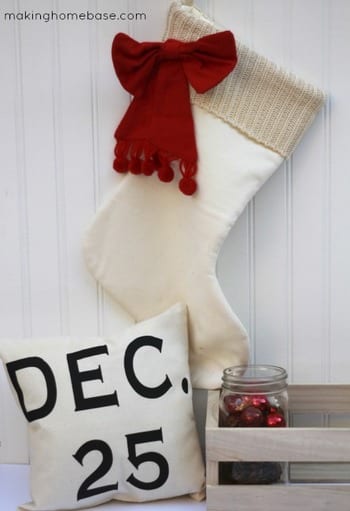 Truck
Add some rustic pleasure by putting a truck on the pillow. Create a beautiful yet simple winter scene around it and you're golden!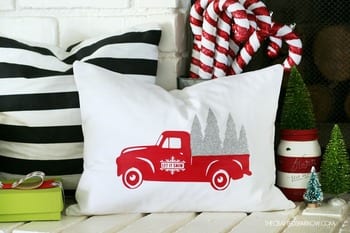 Christmas Words
Cuddle up with this great pillow beside you as you enjoy warm cocoa and a nice Christmas movie! Just write Christmas words across the pillow!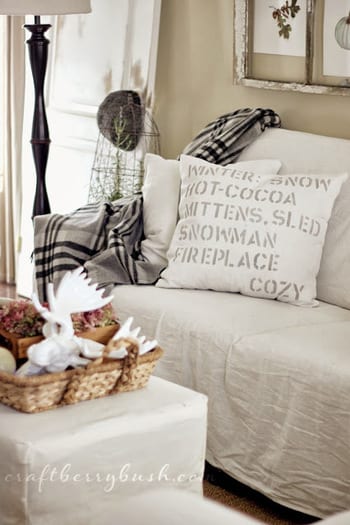 Button
Make a fun picture on your pillow out of buttons. You can use all one color button or switch things up a bit. Just have fun!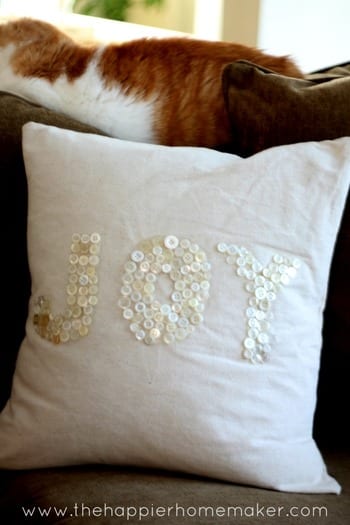 Merry and Bright
A classic and simple "merry and bright" written on your pillow will always look great. Put it on a bed, a couch, or anywhere it looks good.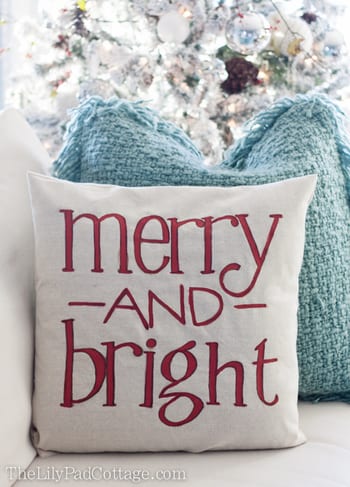 Polar Bear
Polar bears are a classic Christmas animal so it's only fair to have one on your pillow. Usually white felt is used to make the bear, but use whatever material you want!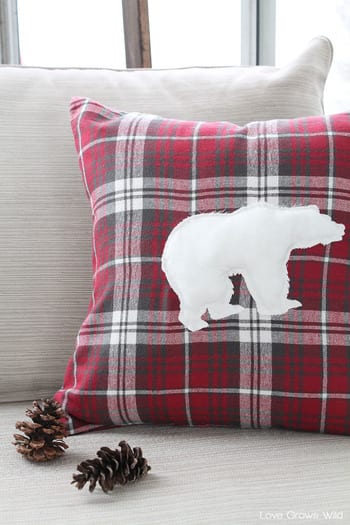 Christmas Tree
Of course, you can't go wrong with a Christmas tree Christmas pillow. It can go anywhere, even under the tree!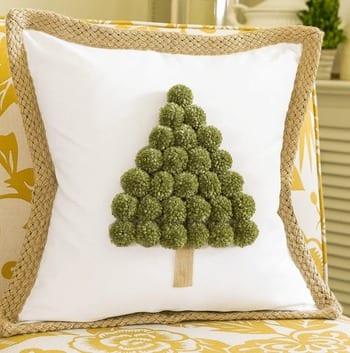 Peppermint
This is such a fun and clever idea! Make your pillow look like a big peppermint candy with just a few stripes of fabric. Genius!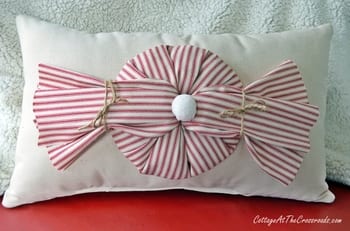 Wreath
We usually always decorate our homes with wreaths, so why not put one on a pillow? You can choose any kind of color or material, just make sure it matches the rest of your home.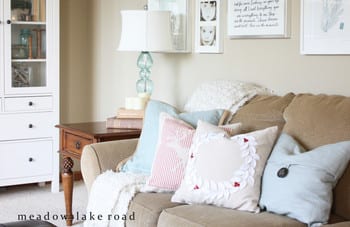 Joy
The season is all about finding and having joy, so what better reminder than a pillow with that written across it?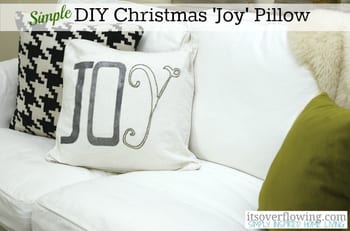 Antlers
I love this idea! Take an ordinary pillow and sew or embroider a pair of antlers on it to get a great Christmas pillow!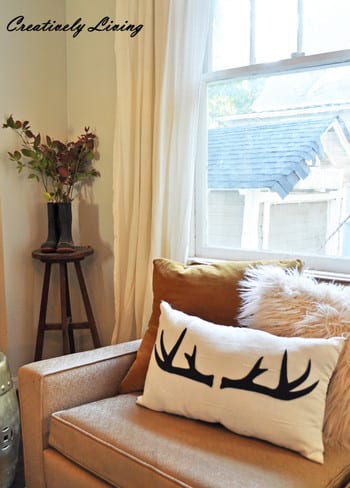 Deck the Halls
This is a great pillow design if you want something fun and Christmas-y at the same time! You can use fun, swirly letters and bright colors to get this pillow.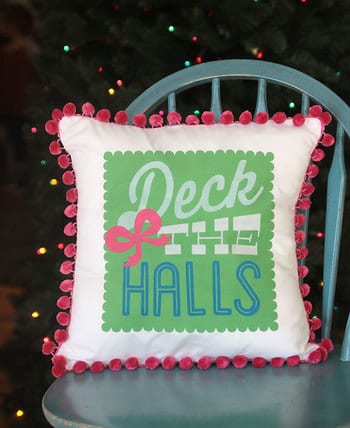 Jingle Bells
What a classy Christmas pillow to have in your house! This can really go anywhere and is actually pretty straightforward to make.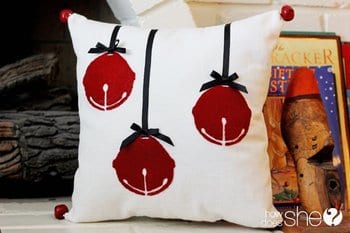 Stockings
I think this is so adorable! String little stockings across the front of a pillow for a cute Christmas pillow!
Sweater
With just a little bit of work, you can turn an ordinary pillow into a Christmas sweater look-a-like! Just follow the pattern of any Christmas sweater you may have and go for it!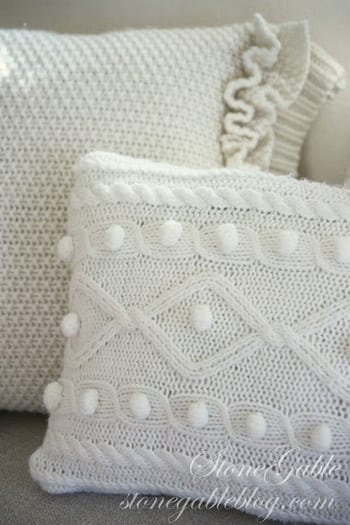 Santa Silhouette
This is a really traditional Christmas pillow that looks great in any room while adding lots of bold colors to it.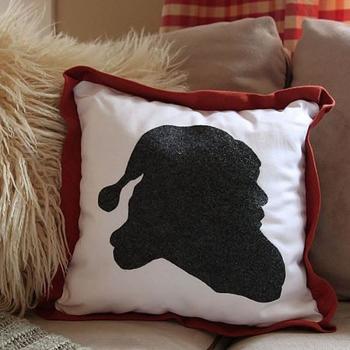 Countdown
These pillows are fun to have around, especially if you have young kids. Each day, you can move the string closer to Christmas day!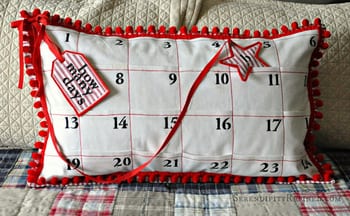 Jingle All the Way
I love the idea of putting jingle bells on a pillow! And then adding the phrase "jingle all the way" is just great!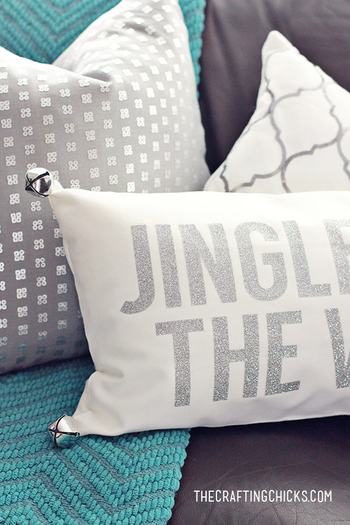 Holly
Add some festive Christmas spirit with the drawing of some holly on the Christmas pillow. You can keep it near some green to match even better!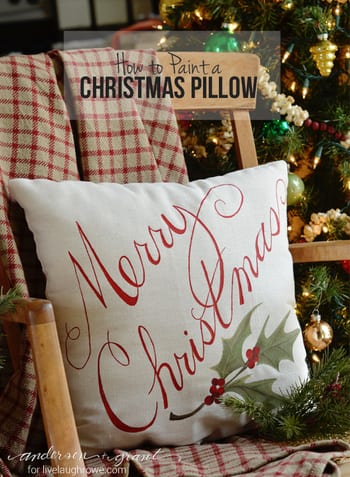 Felt
Make a beautiful felt poinsettia or flower with some simple felt. You can add some color with the felt or keep it simple with white felt.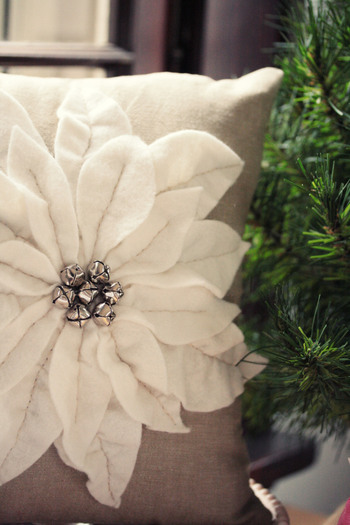 Snowflake
Decorate a pillow with small little snowflakes all over it! Put it on a red background to look even better!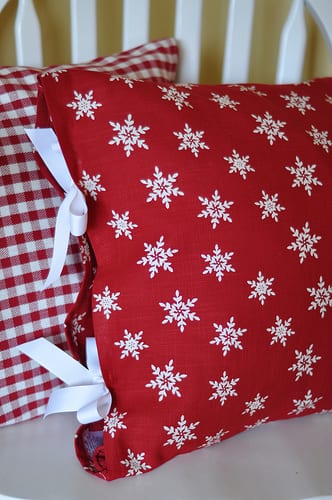 Lyrics
If you have a favorite Christmas song, then put the lyrics on a pillow! You'll probably get the song stuck in your head all the time, but it's definitely worth it!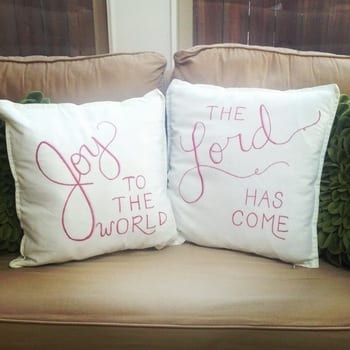 Moose
What a cute pillow! Choose a fun plaid background for the moose silhouette or you can go with a simpler color as well.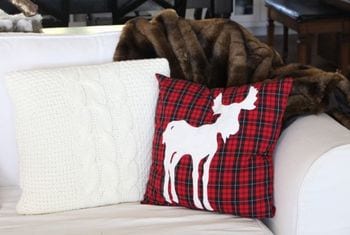 Bow
If you're going to have a pillow with a bow on it, then Christmas season is the perfect time for that! You can probably just wrap a bow around your normal pillows, too, if you're tight on cash.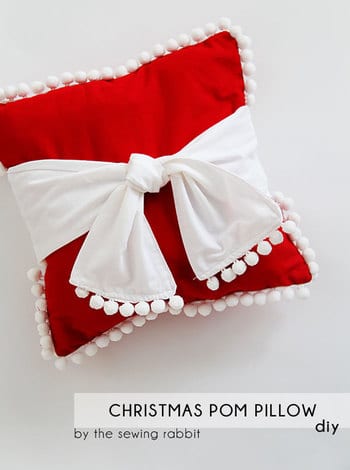 Noel
This is a simple yet classy pillow that you can put in any room of your house. Just find a design for the word you like and then make it!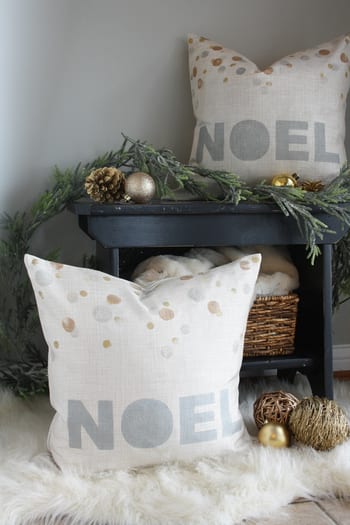 Ho Ho Ho
You can't make a bunch of Christmas pillows without "ho ho ho" being on one of them! Choose a style and design you like and then go for it!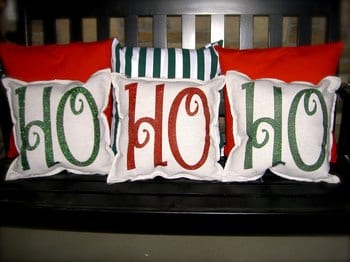 Trees
This is a pretty simple yet elegant design that looks great on any pillow in any color. Burlap looks good, but anything really works.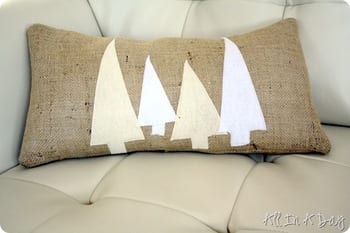 Reindeer
Of course, you can't have Christmas pillows without a reindeer one. These ones are even made by the family, so they've more special!