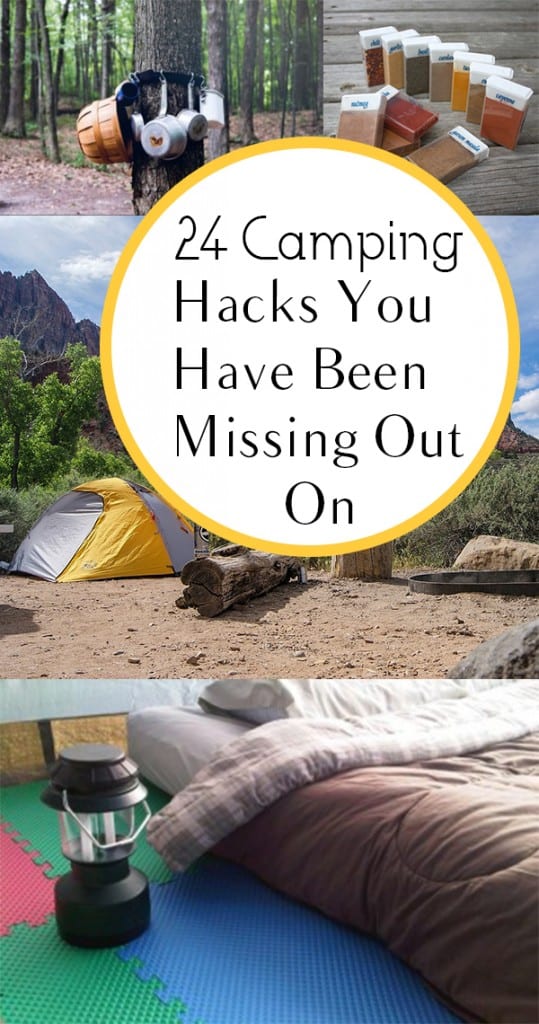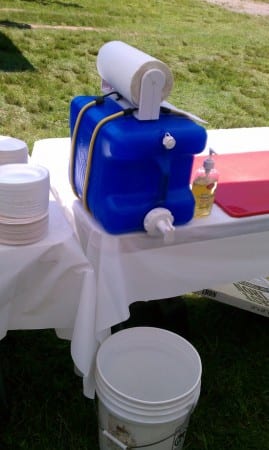 Make your own hand washing station! All you need is a container with a spout, paper towels, soap, and an optional bucket to catch all of the water as it falls.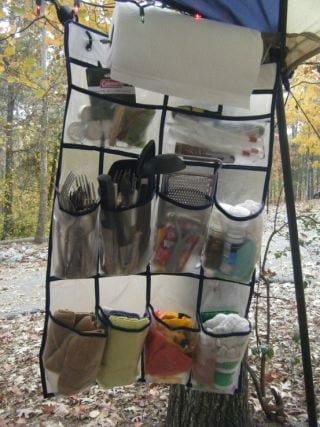 Use a shower caddy to store all of your cooking utensils while you camp. This could be used to store a variety of other things too! Don't dig around in plastic bins looking for a spoon anymore!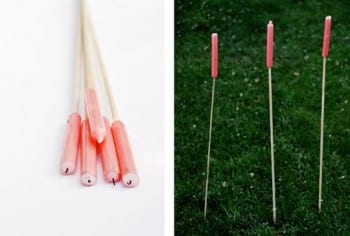 Make your own tiki torches with candles and sticks so that you have light at night.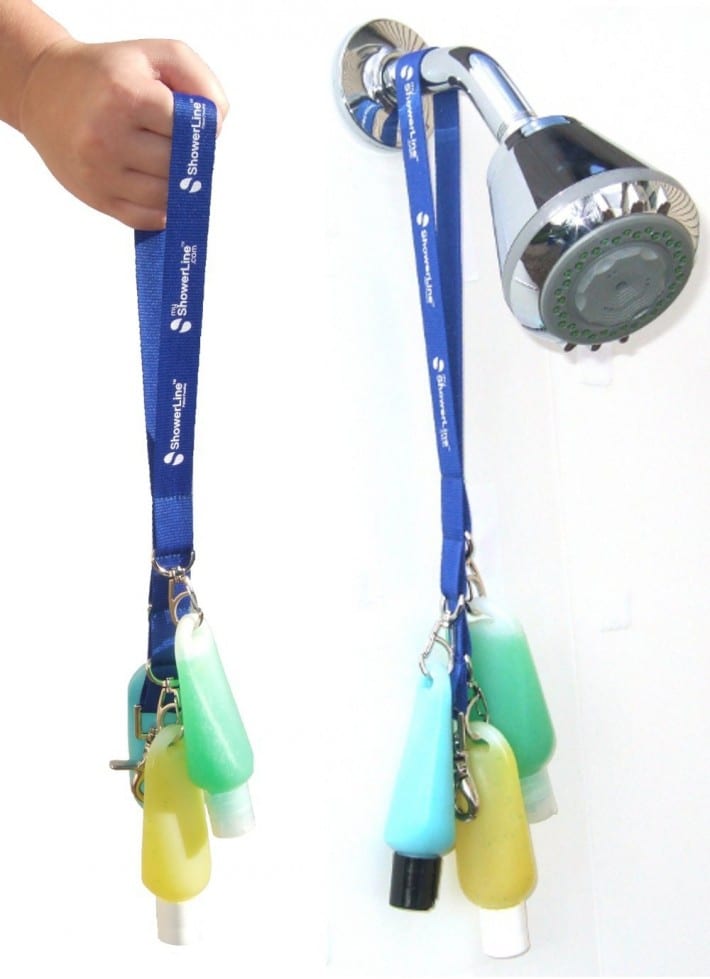 You can use a lanyard to put bottles of shampoo, conditioner, and body wash around your neck that you can take with you when you shower! It keeps it all in one place so it's easy to find.
If you want to take spices with you when you go camping, store them in tic-tac boxes.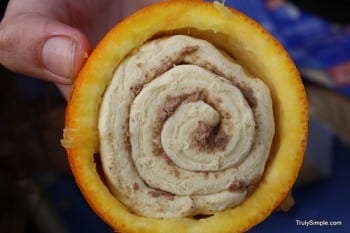 Baking a Pillsbury orange-cinnamon roll in an orange peel over the fire, will give it a yummy ooey-gooey taste and amplify the orange flavor. Plus, you don't have to dirty a cooking sheet!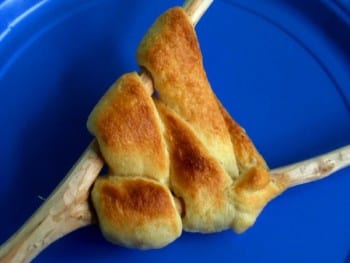 If you are craving crescent rolls while camping, just find a Y shaped stick and wrap the rolls around it. It will bake nicely this way!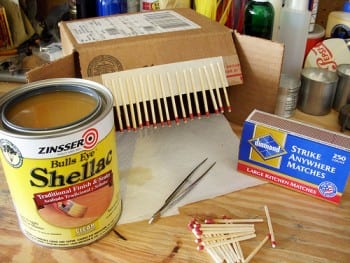 You don't want to get stranded in the rain while camping! To avoid this, make sure to waterproof your matches with shellac. Just make sure you use Strike Anywhere Matches.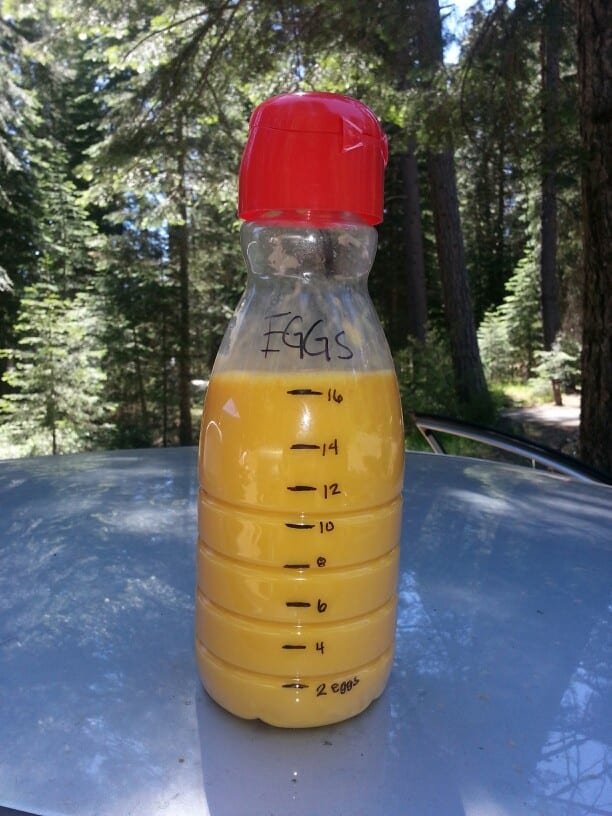 For some nice scrambled eggs in the outdoors, store your eggs in a container like this. They will be already to cook and it will help you keep track of how many eggs you've eaten and how many you have left.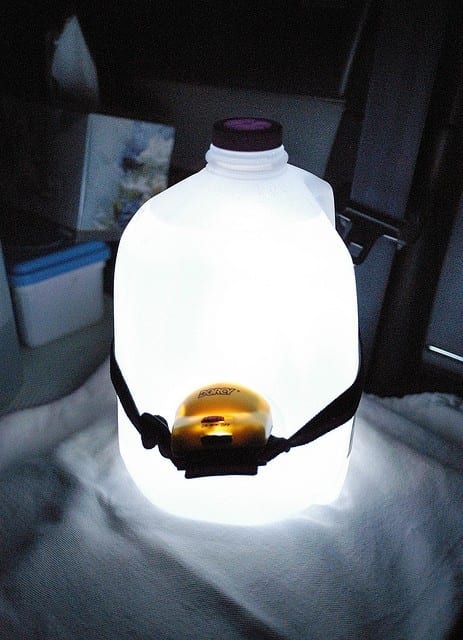 Place a headlamp on a jug of water for an easy lantern.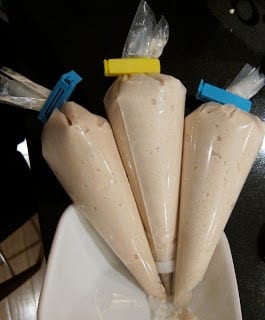 Have pancake mix all ready to go! If you put it in bags like this, and tie it off, all you will have to do is snip the ends and squeeze the batter onto your griddle.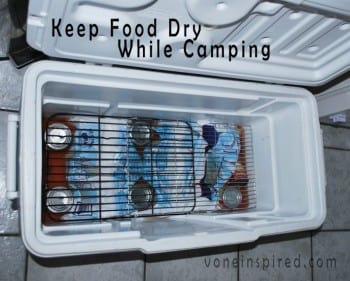 The last thing you want while camping is soggy food. Put cooling racks on top of your drinks and ice for a nice shelf that you can store your dry goods on.
Make some calamine lotion for your trip! This will help sunburn, bug bites, poison oak, and other things you may encounter on your camping trip. This is truly good for anything!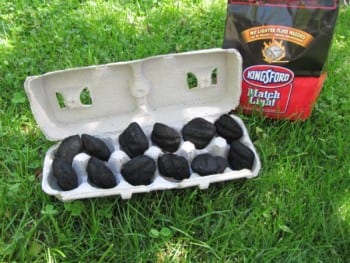 Stuff an egg carton full of coal to take with you on your camping trip. It will make for an excellent fire starter.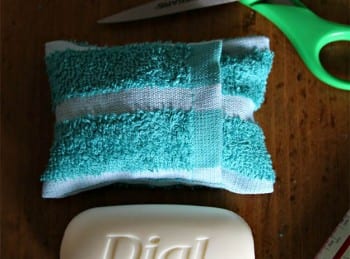 Use a wash cloth to make a soap pouch on your trip. When you get it wet, it will form suds and help clean your body really well, and you won't have to worry about dropping the slippery soap.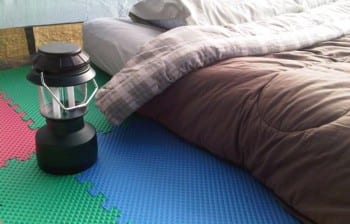 For a nice, padded camp ground, make sure to place down these foam mats. It will add some cushion, make your trip comfortable, and is super easy to clean.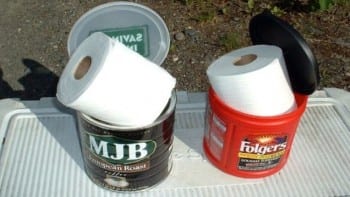 If you want your toilet paper to stay nice, soft, white, and clean on a camping trip it's now possible! Just put the toilet paper in a circular container that it will fit in, and cut a slit on the side. You can unravel the toilet paper and not have it get dirty or wet before you get to use any.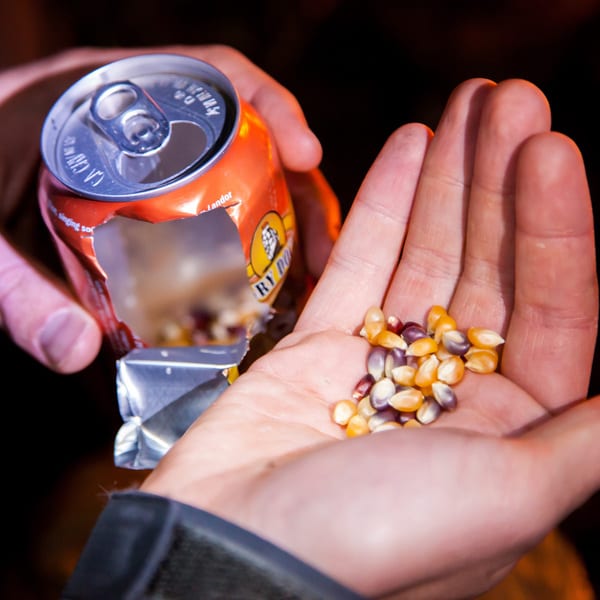 Want popcorn in the woods? Just use a soda can and cut it open about half way down. Then fill it with kernels about 1/4 of the way full. Use some rods to hold the can over the fire, and it should start to pop. When the pops get about 2 seconds apart, your popcorn will be done.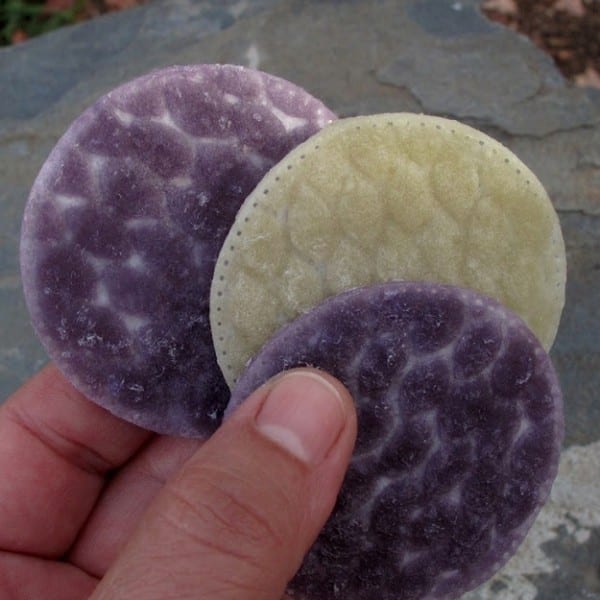 For some terrific fire starters, just dip some round cotton pads in wax.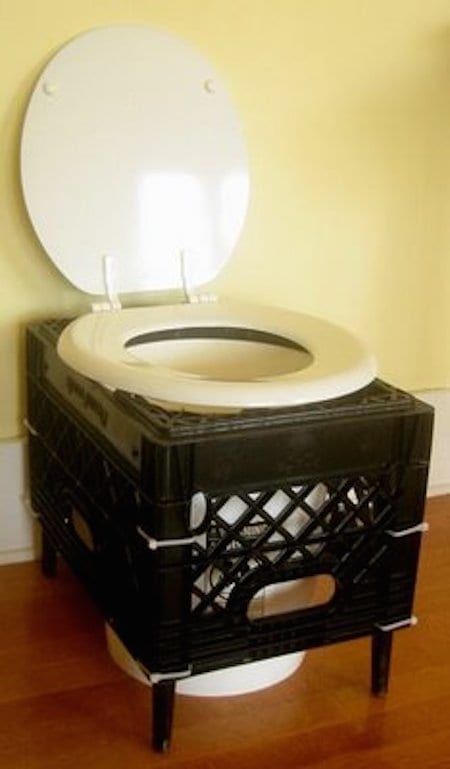 If you are worry about not having a toilet while camping, you can just make your own! All you need is a bucket, a milk crate, and a toilet seat.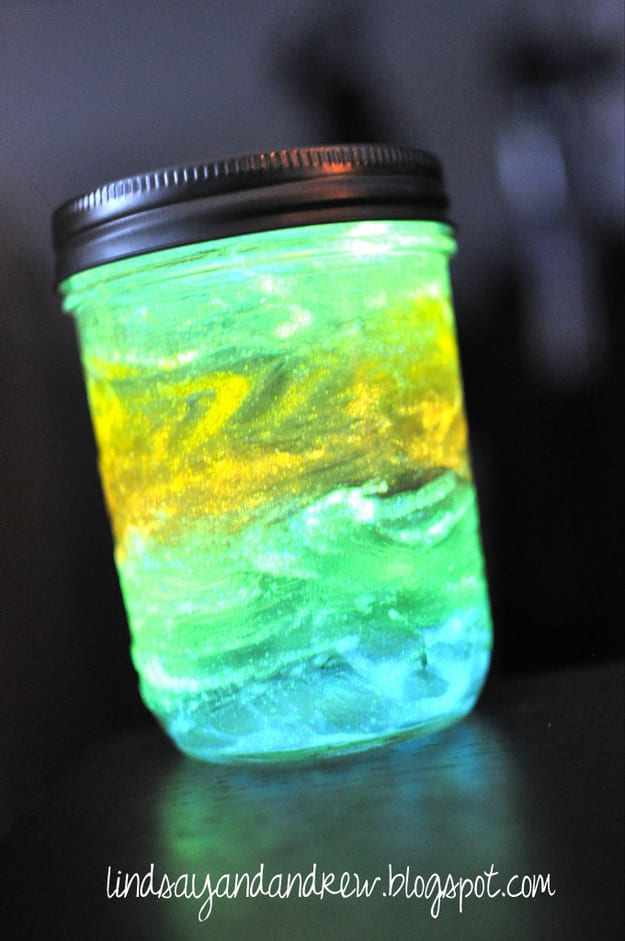 Paint the inside of a jar with some non-toxic glow in the dark paint. This will make a great light or lantern that you can use when it gets dark.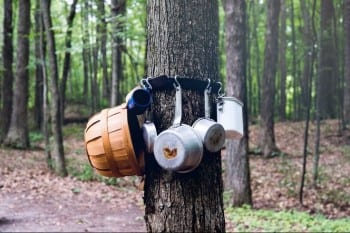 To hang your pots and pans, just wrap a belt around a tree. Then hang some S hooks off of it and you can hang your supplies from the other ends.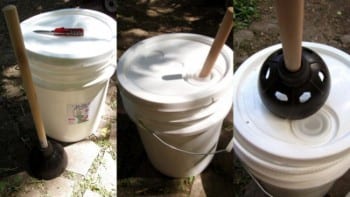 Make a portable washing machine with a plunger and a bucket. This works great!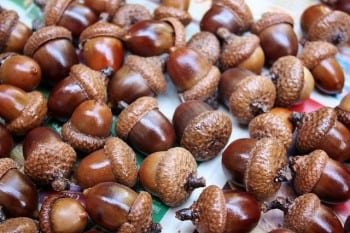 Just incase you get lost in the woods, you can make a whistle from an acorn. This will help those you travel with find you, and help you make it back to camp.