If you're looking for the next greatest thing to add to your home, you need to add a terrarium! These adorable DIY terrariums are so cute and you will love the way they look in your home.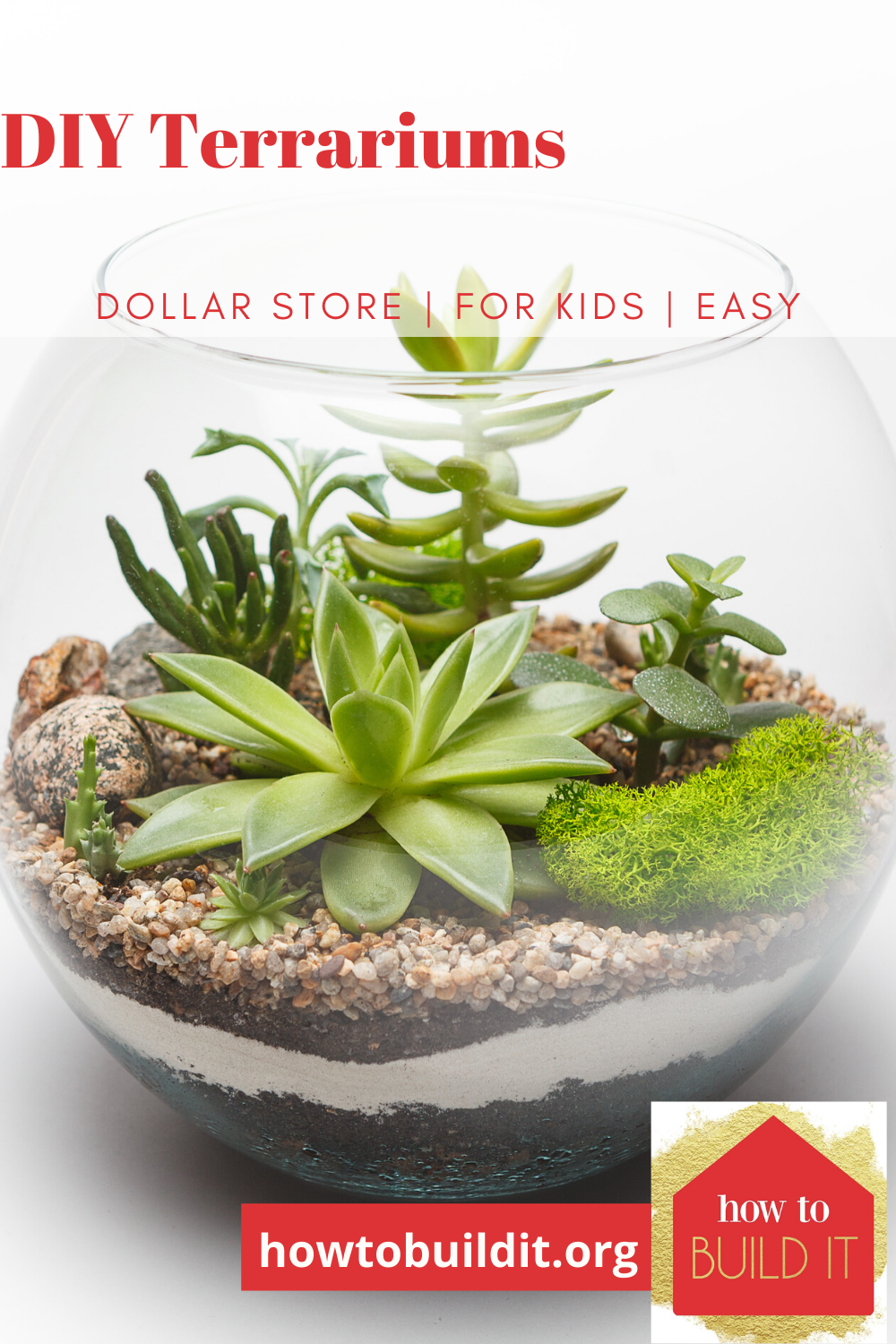 10 DIY Terrariums
If you want a cute and environmental friendly terrarium, then make this light bulb terrarium from an old light bulb. ! It's absolutely gorgeous and looks great in any room of the house!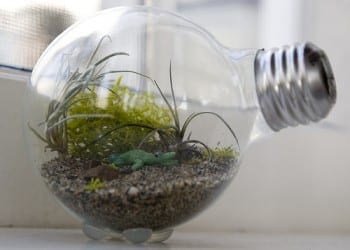 For a fun and rustic touch to your house, make this syrup dispenser terrarium! It's a great way to use a piece of old equipment and the color contrast between the dispenser and the green plant looks great!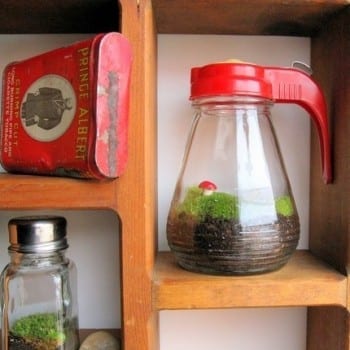 Grab that old fish tank or fish bowl, clean it out, and then use it as a terrarium! This is a great option because it's easy to put the materials in and it also looks great anywhere you put it!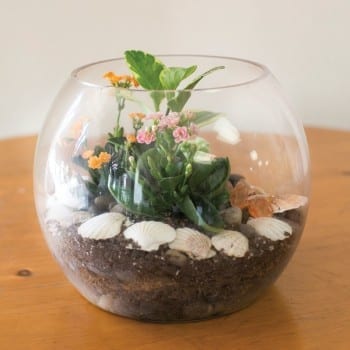 Toss things up and hang pendant lamps around the house with little terrariums in them! This adds a great rustic touch to your home, plus you get more lighting as well! You can even use mason jars to create your own! However, it is important to use either fake plants, or plants that can withstand high heat from the light bulb.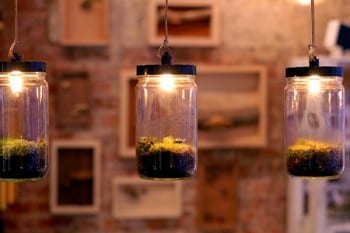 Make this cute little terrarium house that makes for a beautiful decoration! The best part is that it's made out of old picture frames, so you don't have to buy any new material. What a great way to be green as you get green in your home! This is one of my favorite DIY terrariums.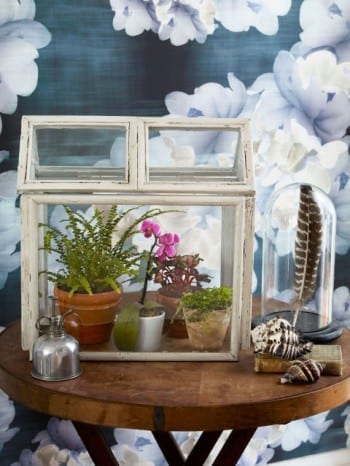 I love apple cider jugs, and I never want to throw them away after my family uses them. However, I've never known how I can use them to decorate around my house. But now I do! You can easily turn them into a great terrarium that's perfect for any house!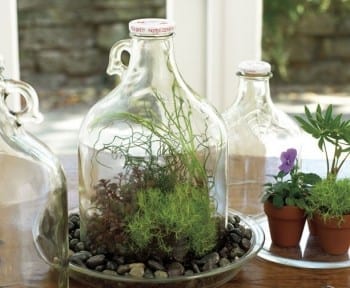 This is an absolutely adorable idea! Use clear little tea cups and turn them into terrariums. It's a small terrarium, so it doesn't take much work to make, and you can combine it with several other terrariums for a bigger overall piece of decor.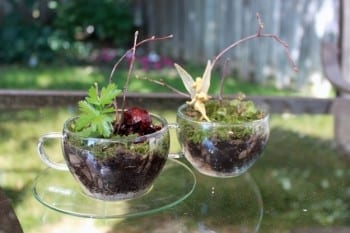 Add some rustic charm to your Christmas by making a terrarium Christmas tree ornament. Just get a clear ornament and add the material inside of it to get a fantastic seasonal terrarium!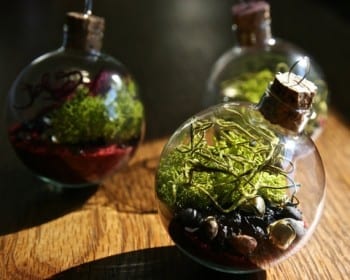 If you like the idea of always having a plant on you, make a terrarium necklace. There are tons of different ways you can do this and styles you can choose from, so get what you like and go for it! Add your favorite crystal for bohemian feel.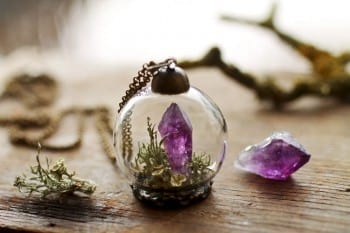 This hanging glass terrarium is absolutely dazzling! It takes an already gorgeous glass decoration and turns it into an amazing terrarium!