Get your online shop started with a few of these easy crafts to make and sell. If you are looking to make a little extra money and you love to make crafts, why not make and sell them on a shop like Etsy or something similar? Though it might take up a little bit to develop a shop of loyal fans, you'll have tons of fun doing it.
14 Easy Crafts That Pay Big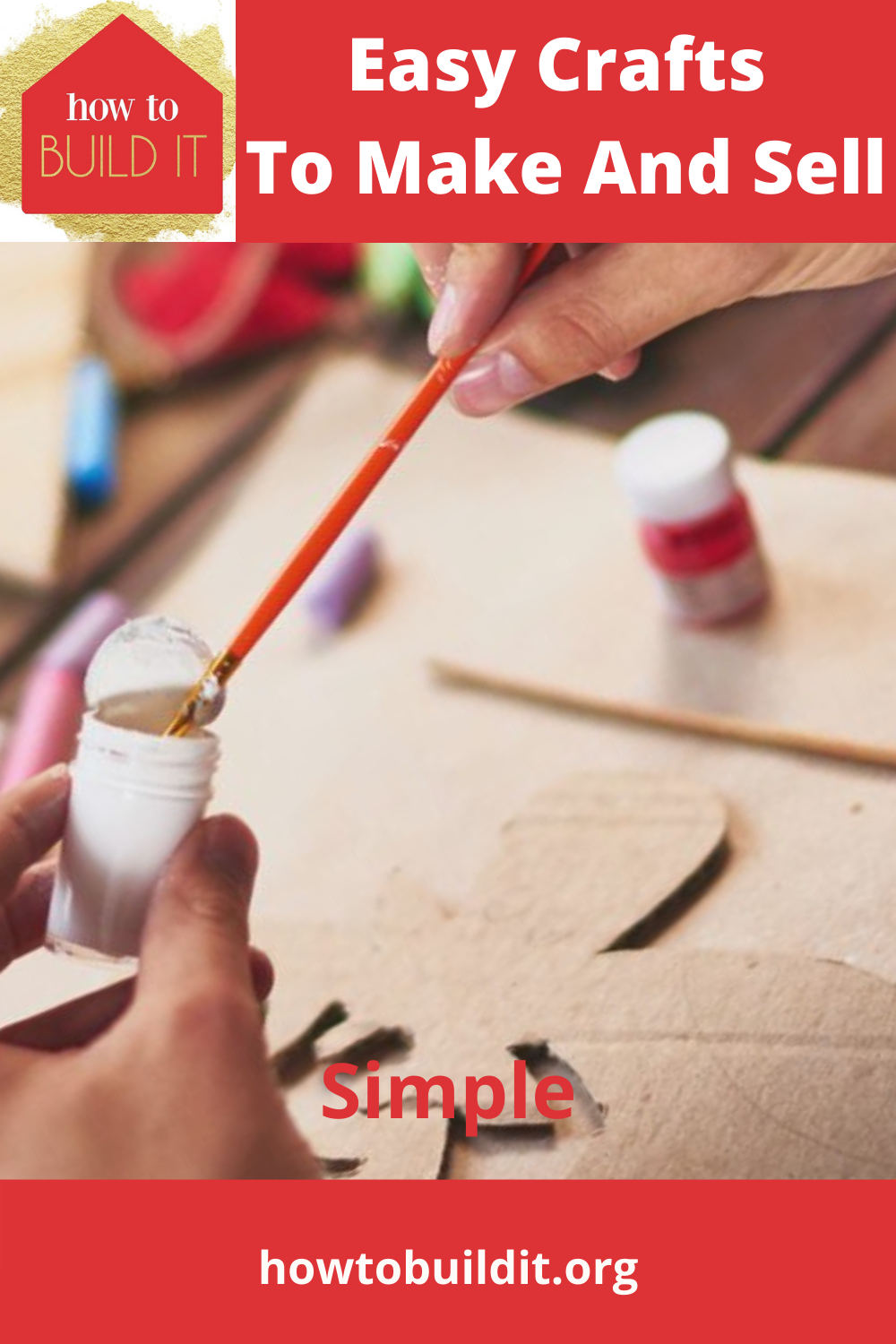 Easy Crafts To Make And Sell: DIY Ideas
Customized Tote Bags
Pick up a bulk supply of cotton or canvas tote bags that you can customize and design for your shoppers. You can embroidery your pattern on, use iron-on, or even use acrylic paints if you're proud of your skills. Check out this article from DIYs.com that has over 30 DIY tote bags for you to try out.
Customized Clutches
Every woman knows that a killer clutch is that last final piece needed to make any outfit look absolutely incredible. You'll need a plain clutch as the base for your customization, but these are easy to find at Target or the thrift store for pretty cheap. Next, use paintbrushes to paint on patterns with acrylic paint. Just make sure you pick up a matte-finish for paint, otherwise, your art might not last as long as you (and your customers) would like.
Easy Crafts To Make And Sell: Simple
Homemade Succulent Vases
Houseplants are bigger than ever this year, and that means people are looking for cute and new planters available for purchase on the internet. If you like to paint and if you have a knack for catchy slogans, consider starting your own Etsy shop that sells customized planters. Pick up a bulk set of terracotta pots on Amazon, and paint them with little puns like "Aloe there" and "Ain't nobody got 'thyme' for that." I want ALL of these. This is one of the most popular easy crafts!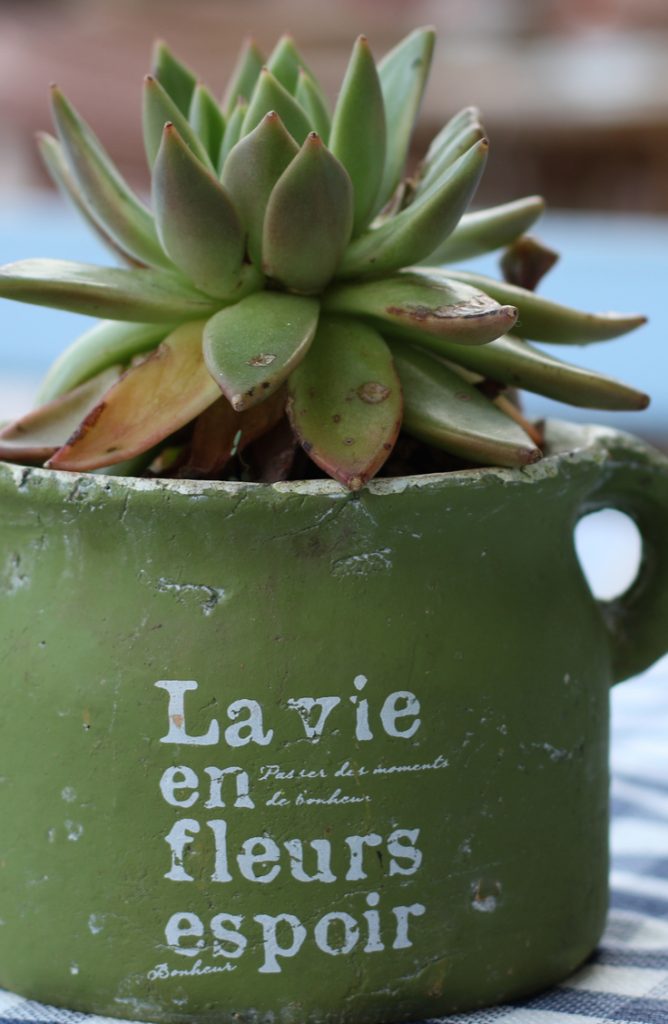 DIY Birdhouse Key Hooks
Everyone needs a place to store their keys, so this would appeal to a whole new kind of consumer base! These adorable key hooks are actually small birdhouses that fit easily on the wall of your house near your garage door. The birdhouses might take some time to build, but once you have them complete, you can decorate them with washi tape or something similar. Catch the full tutorial at Torie Jane. You could sell these and make quite a killing.
Crafts To Make And Sell: Cheap
Pencil Holders for the Office
These are super inexpensive to make and you can customize them easily with a different color/pattern combination. In fact, you can even customize the ones in your shop with gold foil if you use this tutorial from Damask Love.
Wrapping Paper Sets
I'm going to be honest, it can be a little intimidating to wrap presents sometimes. Especially because these days, part of the present is tearing open a beautifully wrapped present. Help shoppers out there who are just looking for a little convenience when it comes to wrapping paper, and put together wrapping paper sets. These sets should include enough paper to wrap a few presents (and the more unique the paper, the better), some ribbon or garland, and a recipient tag. Find the full tutorial here.
Crafts To Make And Sell: Farmhouse Style
DIY Coasters
Every farmhouse home needs a set of quaint coasters, so why not make different sets to sell? You can make coasters out of glass, or you can even weave them out of twine, but I like this tutorial best because it looks so country-chic. Make sure you check it out from Homemade Ginger.
Custom Plates
Offer keepsake plates available to your customers. Write the lyrics to an important song or even draw a family photo, the options are endless. Make sure that you include a display stand with the purchase so that they can show off their new keepsake. Perfect for a rustic home.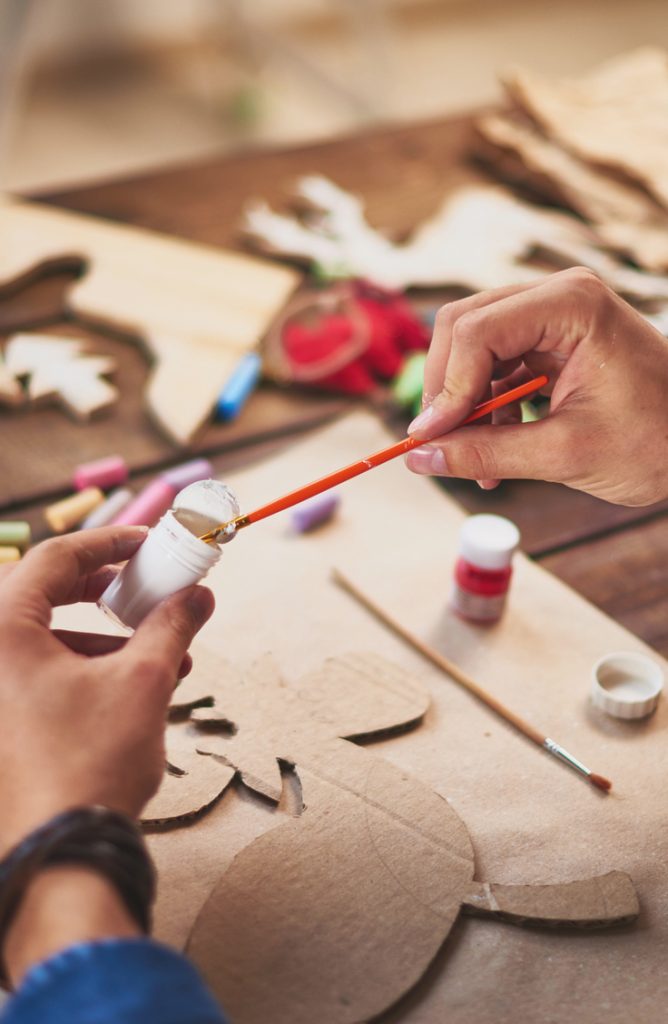 Easy Crafts To Make and Sell on Etsy
Customized Calendars
Everyone needs a calendar to keep their world organized. But, I'm going to be honest, the glossy calendars from the bookstore don't always look super chic. Instead, make your own customized calendars out of wooden blocks or even clipboards. Add in an easy way to keep track of appointments and you've got a fabulous calendar. Make your own with this tutorial.
Picture Frame Vases
Have your customers send you their favorite pictures of themselves and their family and turn it into a pretty cool vase. You'll need Mod Podge and plenty of glass vases, but other than that, the tutorial is incredibly simple. Check out how they did it at Mod Podge Rocks. (I can confirm that Mod Podge does indeed rock). This is one of my favorite easy crafts.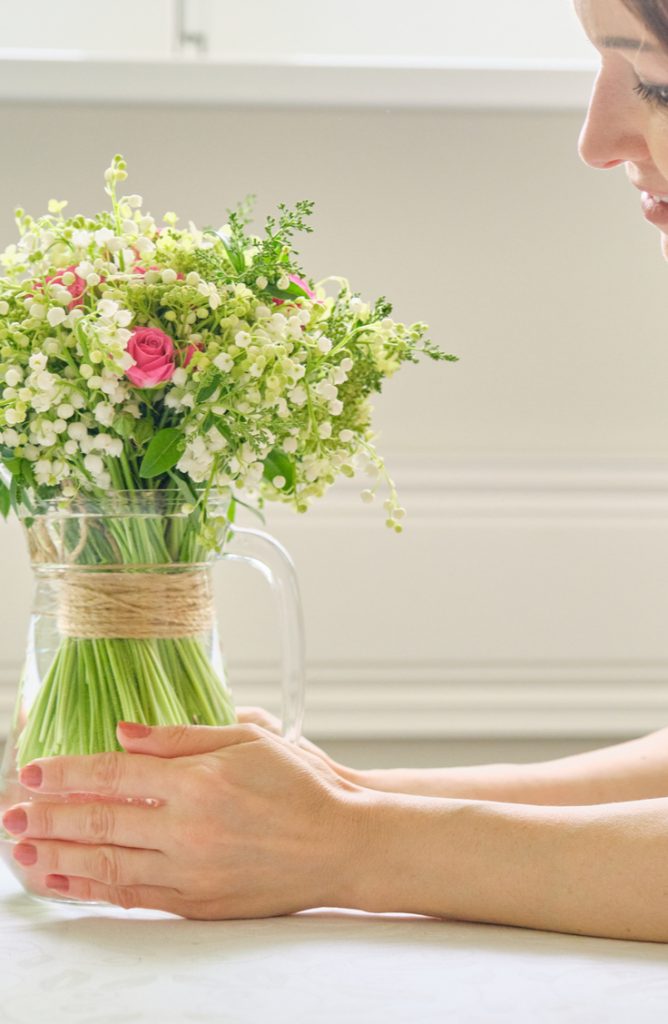 Easy Crafts To Make And Sell: Unique
Decorated Glassware
There seems to be no shortage of the number of glasses that I need in my home. I have several kids and something gets broken or lost at least once a day. If you, like me, are always looking for edgy decorated glassware, why not make your own and open up a shop? Glassware is surprisingly easy to customize, all you need is glass paint to glaze over your designs and a little creativity.
Concrete Ring Cones
Everyone needs a place to put their wedding ring at night. Make these DIY concrete cones and sell them on Etsy for cheap to make a profit. Make your own using the tutorial from DIY in a PDX.
Easy Crafts To Make And Sell: DIY
Monogrammed Key Chains
A little patience is all you need to figure out this tutorial and then you can DIY your way to a new business…of making key chains! Monogrammed art is HOT on Etsy, so I'm sure you'll fit right into the party. Use this tutorial to make your own monogrammed clay keychains from Homey Oh My. Making these just takes a little patience, that's all.
Party Wares
Birthday parties are ALWAYS in season. Take some of the planning burdens off of a tired mom and offer to make your own party wares on Etsy. This could include things like crafty cutlery (check out this tutorial from Smart School House) or invitations made on Shutterfly. The options are endless. Which one of these easy crafts is your favorite?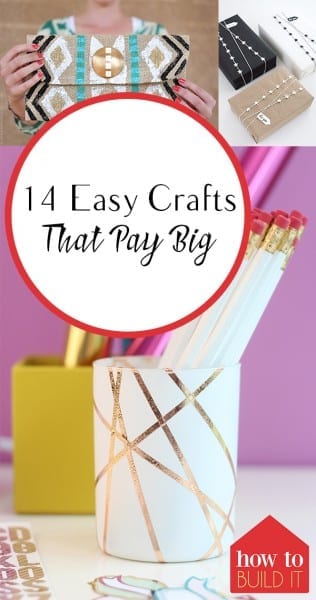 Looking for more crafts ideas? Why not make these hexagon shelves?