Ugh, the laundry room. It causes great sighs. Often. But! Never fear, to the rescue I come. These are a few awesome ideas for spicing up that laundry space. Trust me, you want to look these things over. You can totally remodel that tiny laundry area you're struggling with and end up with one of the proudest areas in your house.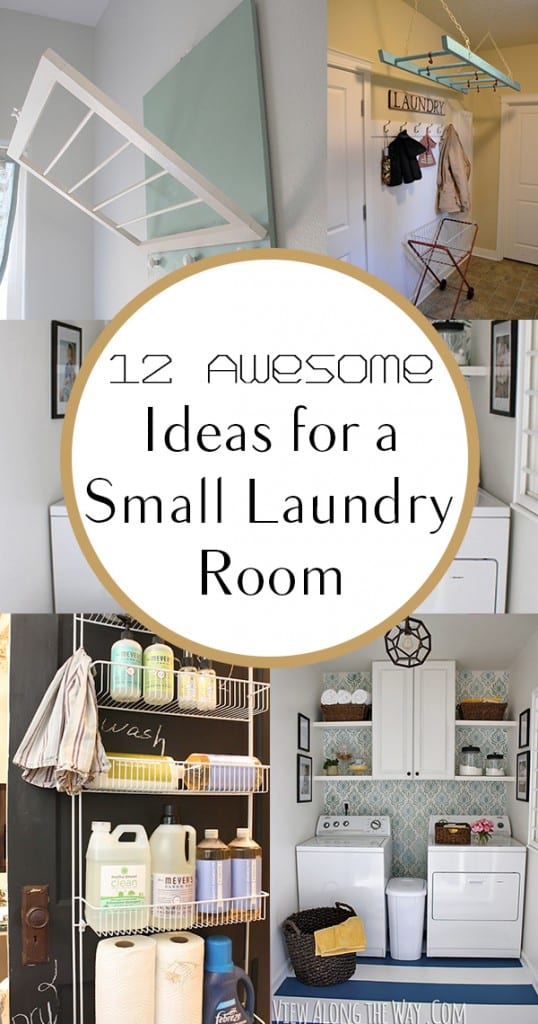 I love this one from Centsational Girl: A homemade folding board. This is so pretty—and who would ever use that word for a laundry room?! It actually looks really posh and it's surprisingly simple to make. Please treat yourselves!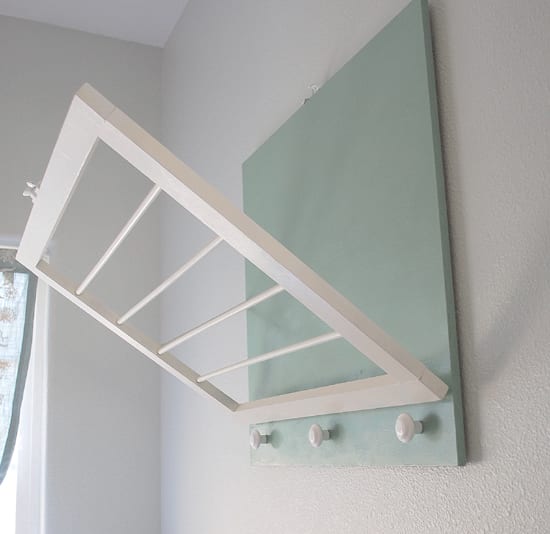 Next from My Sweet Savannah. This is a great idea for accessible storage. Instead of keeping everything awkwardly around to clutter, buy some cheap hanging storage. Stick it on the back of the door and put all your supplies there! Simple fix.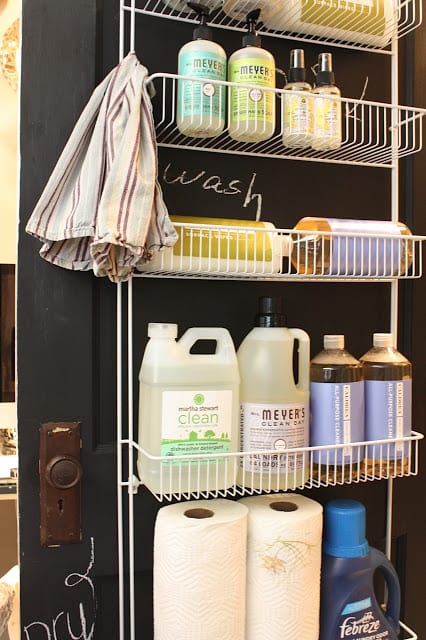 From View Along the Way (which is incredible, by the way), I literally cannot say enough about this remodel job. It is amazing. Like, seriously amazing. You must see the before and after pictures. Add some wall paper, some paint, and some organization…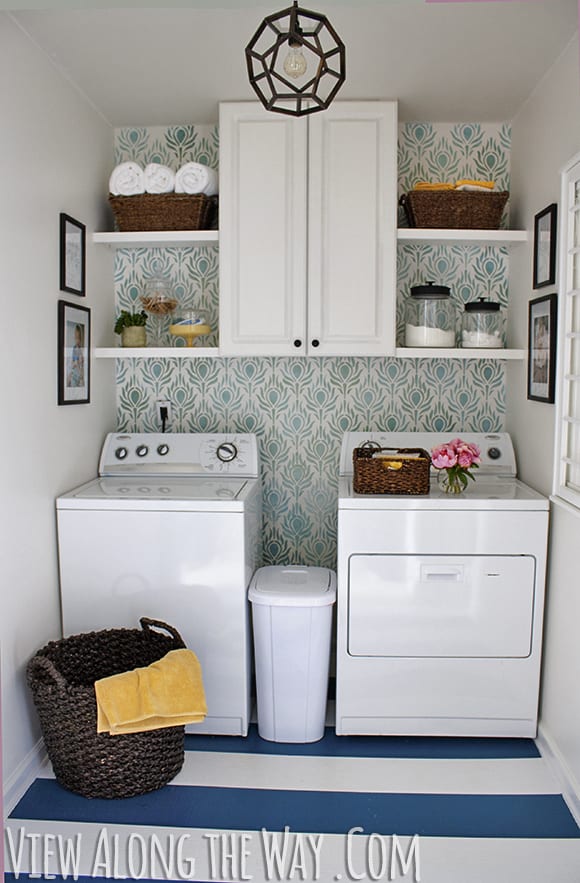 Thanks to Martha Stewart for this one: Add a simple rack underneath your shelves for hanging. This eliminates the problem of a cluttered feel, frees up some space, and looks amazing. Here's what she says: "a bath-towel holder mounted on the underside of a laundry-room shelf makes a good spot for a row of shirts on hangers."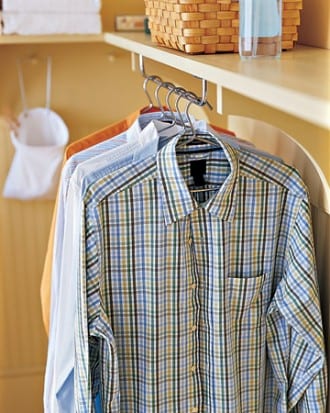 From Little Lucy Lu, I just love this! A ladder hung from overhead becomes the perfect way to hang your wet clothes. The tutorial is simple but posh.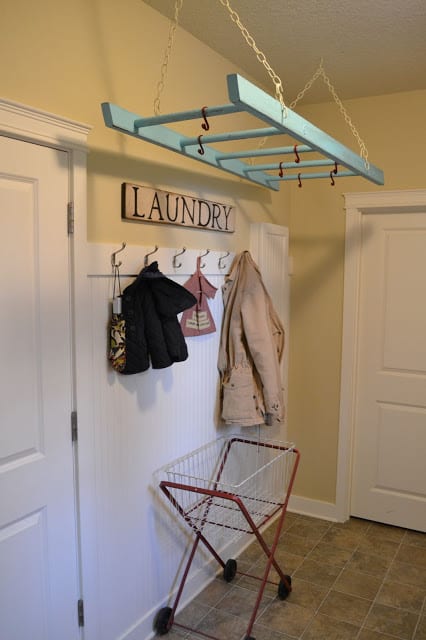 Love this from Ana White–a little organizing can go a long way. Paint on some directions, and add some storage bins. You'll be surprised by how much space it clears up and how much complication is alleviated by this!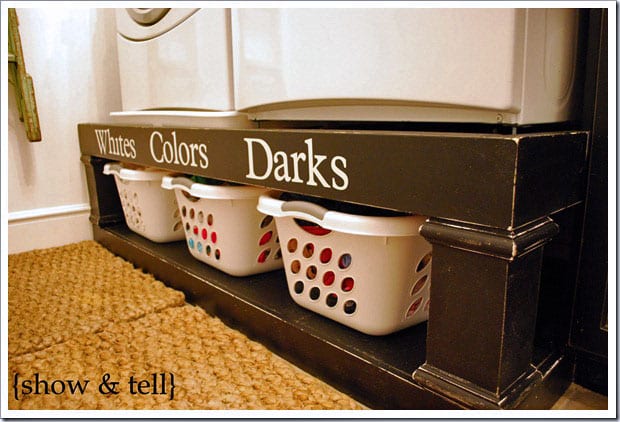 This may seem obvious, but Sand and Sisal have some really good pointers for how to let a new paint color make your life a better place. This can totally change the feel of your laundry area.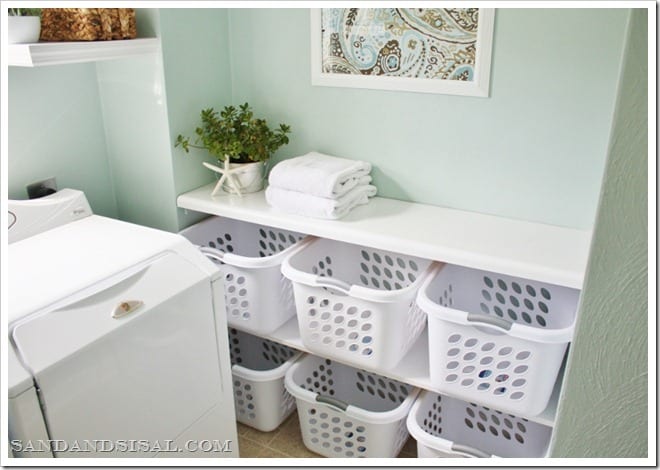 Love of Family and Home–this is brilliant. Instead of slaving about trying to find the perfect rug, paint it yourself. Yep, you actually read that. I would never have thought of this but I totally love it.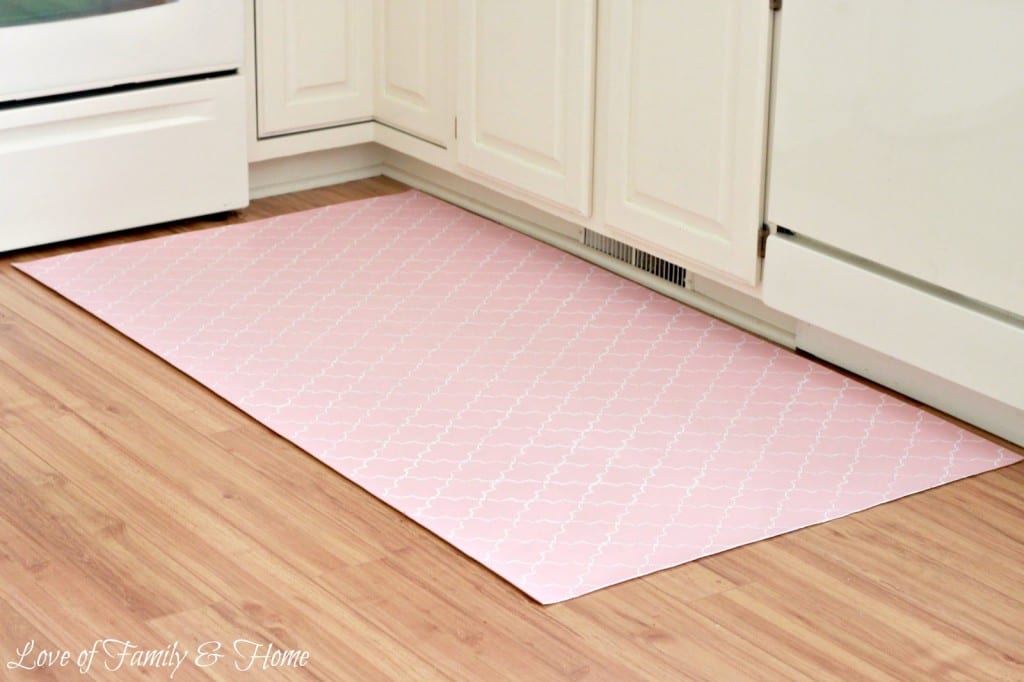 Here's to some more organizing tips from Amy. Buy some matching storage units for a cute cohesive look. Her blog has some other great pointers and shows a fabulous before and after.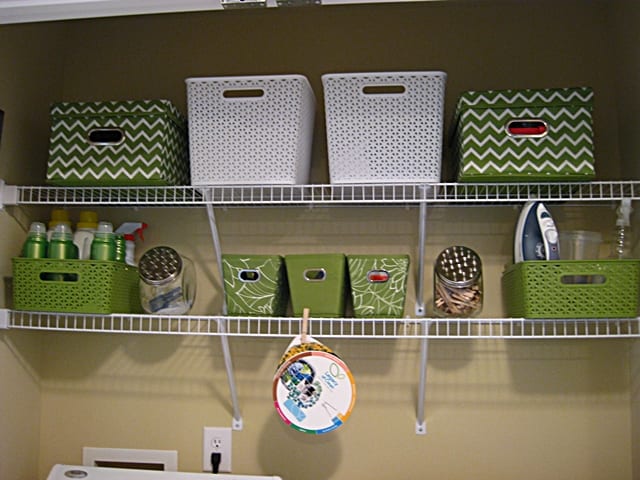 From our fan-favorite HGTV, here's what they have to say: "Contain Your Cleaning Supplies. A common source of frustration in the laundry room (other than endless piles of dirty clothes) is finding a place for all those cleaning supplies. Solution: Store cleaning supplies in a carry-all caddy. The caddy is ideal for wire shelves because it prevents bottles from tipping over. Plus, no more rooting around in the back of the cabinet for the Windex. It might even make cleaning fun because you can take the caddy with you. Well, maybe not, but at least you'll be organized."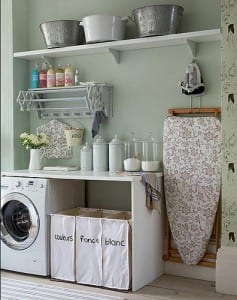 This is another idea I never would have thought of from Jen. A backsplash can actually make a huge difference, and it's really easy to add some mosaics, wall paper, or anything else that strikes your fancy. This is brilliant!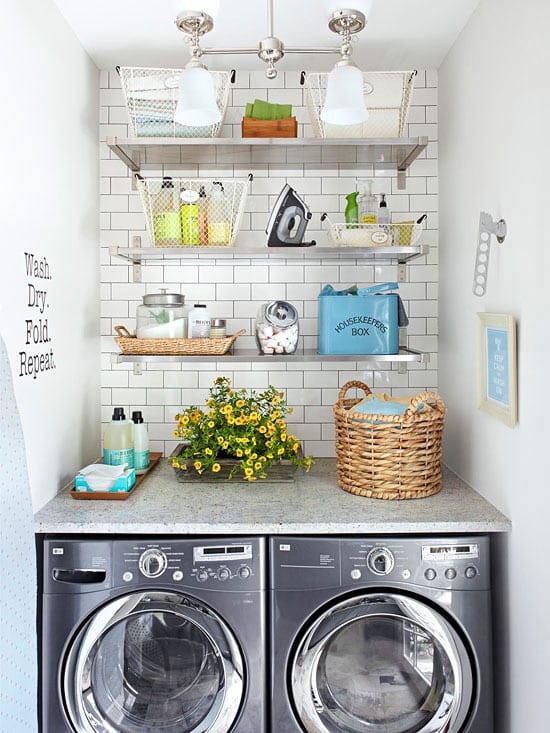 From good old Martha Stewart, nail a simple little storage rack to the wall for a great unit that will hold whatever you need. I really like this, and I think it looks very modern and stylish. From their website: "To keep folded linens organized in neat stacks, flip two shelf brackets on their heads and fasten them to the wall and the shelf with finish washers. "