Ugh, the laundry room. It causes great sighs often in my home. Laundry is just one of those chores that is never fun. But if you can decorate a space and make it a fun one to be in, chores aren't really that bad after all right? Here are a few small laundry area ideas. Maybe now separating your whites from the colors won't seem so monotonous.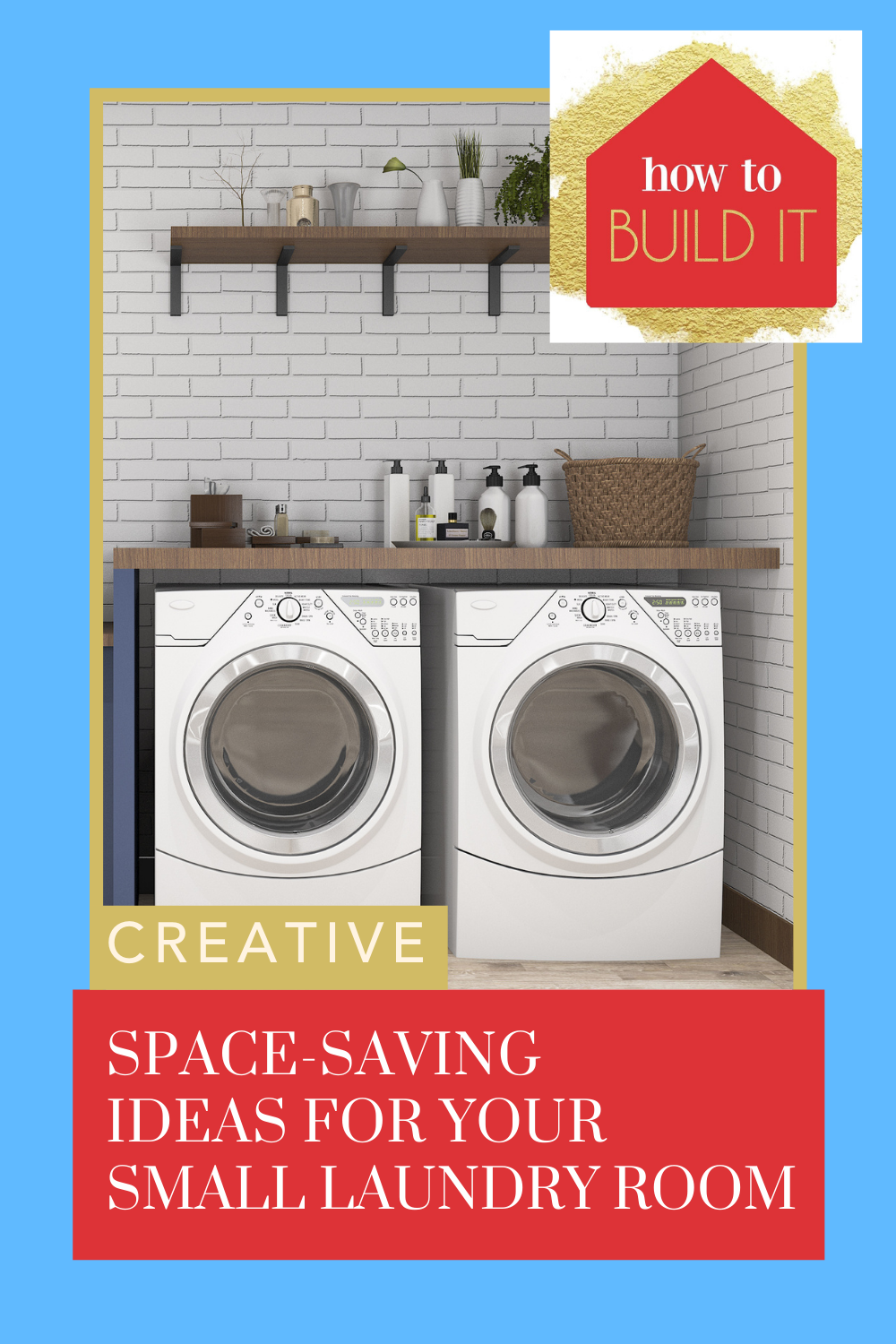 Small Laundry Area Ideas
Fold Out Drying Rack
This small laundry idea from Centsational Girl is one of my favorites. Using a few leftover items (some knobs, plywood or birch boards, etc.) you can make your own drying rack that folds up into a chic piece of wall decor. It's all about utilizing what you've got, right?
Super Organized Shelving
If your laundry room is often riddled with small bottles of softener, detergent, or other cleaning products, organize them easily by putting an over-the-door organization rack in your laundry room. Everything you need will be right at your fingertips. This is also great if you don't have much shelving space to work with.
Add Hanging Rods
Add a simple rack underneath your shelves large enough for hanging shirts. In fact, a bath towel rod usually works perfectly, and your hangers will fit right on. This is another great alternative to an on-the-floor drying rack.
Stop Bending Down
Though this project is applicable to any kind of laundry room, I wanted to add it here. Stop bending down to load your washer and dryer by building a DIY pedestal that brings them up to eye-level. Additionally, the pedestal has space to store laundry baskets down below, keeping everything organized. Ana White has the full tutorial. This is one of my favorite small laundry area ideas!
Small Laundry Area In Garage Ideas
DIY Backsplash
A backsplash can actually make a huge difference especially in a grungy area like the garage. Place the backsplash directly behind your washer and drier and don't be afraid to experiment with patterns or textures. You can paint it, but personally, I like to use tile. Here's a tutorial that shows you how to DIY your own.
Ladder Hack
Since we are talking about the garage, I really wanted to stay on the theme! Hang a wooden ladder (painted or not, up to you) over your washer and dryer. This will act as another DIY drying rack. And guess what? Because it's hanging, it is completely out of the way.
Complete Laundry Room Overhaul
Tired of doing laundry in the garage but aren't sure how to make the space even a little more enjoyable? Never fear, View Along The Way has a great laundry room overhaul that is sure to give you inspiration to do the same in your own home. It's amazing what a little bit of paint and some wallpaper can do for the space.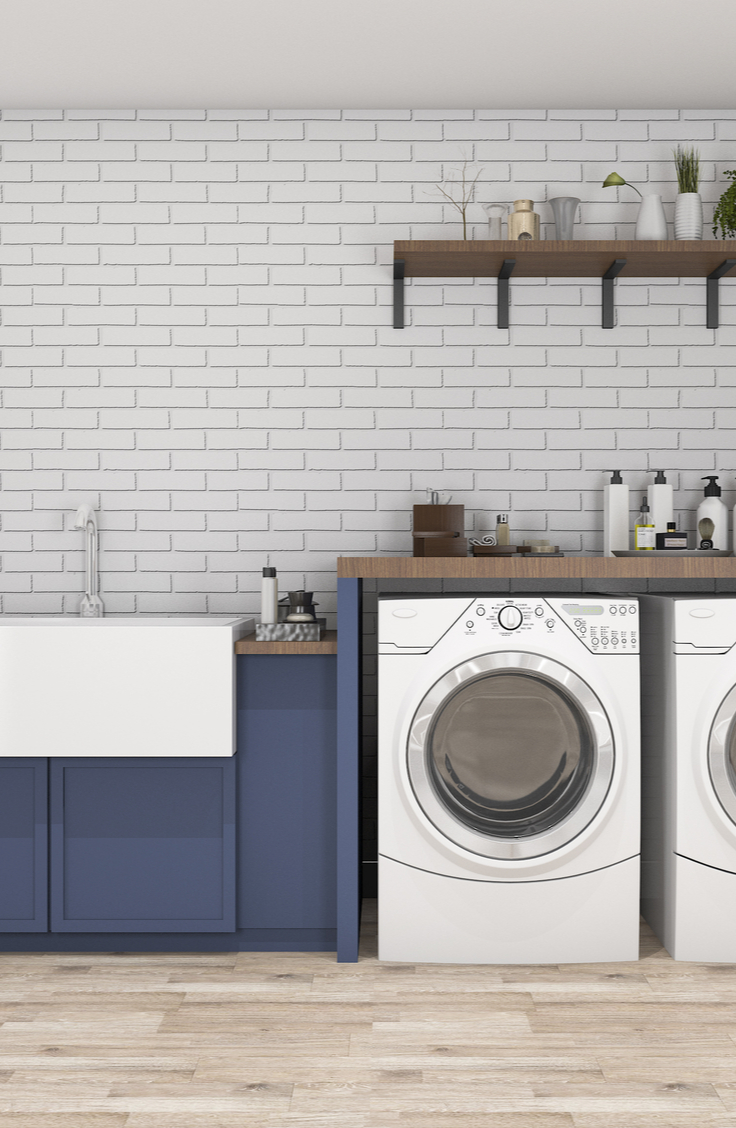 Small Laundry Room In Kitchen Ideas
Total Organization Is Key
If your laundry is in a heavily-traffic area like your kitchen, it is super crucial to keep things organized and in their place. Nothing makes an area look more cluttered than a whole bunch of things that don't have a place to belong! Head over to Sand and Sisal for some great laundry room organization tips. She did a lot with only a shelving unit.
Make Everything Match
Speaking of total organization, you're going to need a set of bins to help you get there, most likely. When picking out your bins or buckets, pick a set that all matches and some labels so you know what belongs where. Make them match the rest of your kitchen if you really want to commit.
Contain Your Cleaning Supplies
Keep all of your cleaning supplies easily accessible and organized by storing everything in a cleaning caddy in the cabinet of your laundry room. Under the sink works too. That way, when it's time to clean, you can just grab your tote and go.
Fast Shelving
Need a shelf in a jiff? Install a storage shelf like this from Amazon in about two seconds flat. All you need is a screwdriver. It's perfect for storing folded towels or other knick-knacks.
Customizable Rug
Remember how we were talking about making everything look cohesive? Well, of course, you need a kitchen mat that matches! Paint your own (REALLY) with this tutorial from Love Of Family and Home.
I hope these small laundry area ideas help you make the most of your space!