Your front door is an often-overlooked yet vital part of the appearance of your home. It greets friends, family, and neighbors. It give a welcoming, homey feel OR can make people feel wary about going inside. Here are some easy ways to give your front door a much-needed makeover:

Be Bold
Paint your front door a contrasting color from the rest of the house. Red is a popular color for doors. Pick something that pops without being obnoxious. Image from Corrinne Gale Interior Design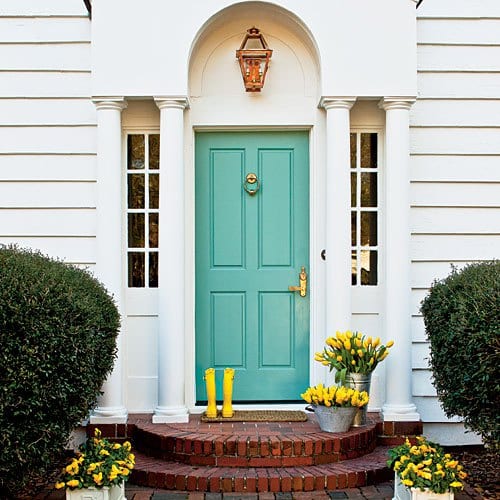 Ornate Door Knocker
Add a door knocker that goes well with your style. People don't have to use it, but it adds an elegant touch to your front door. Image from Nick's Building.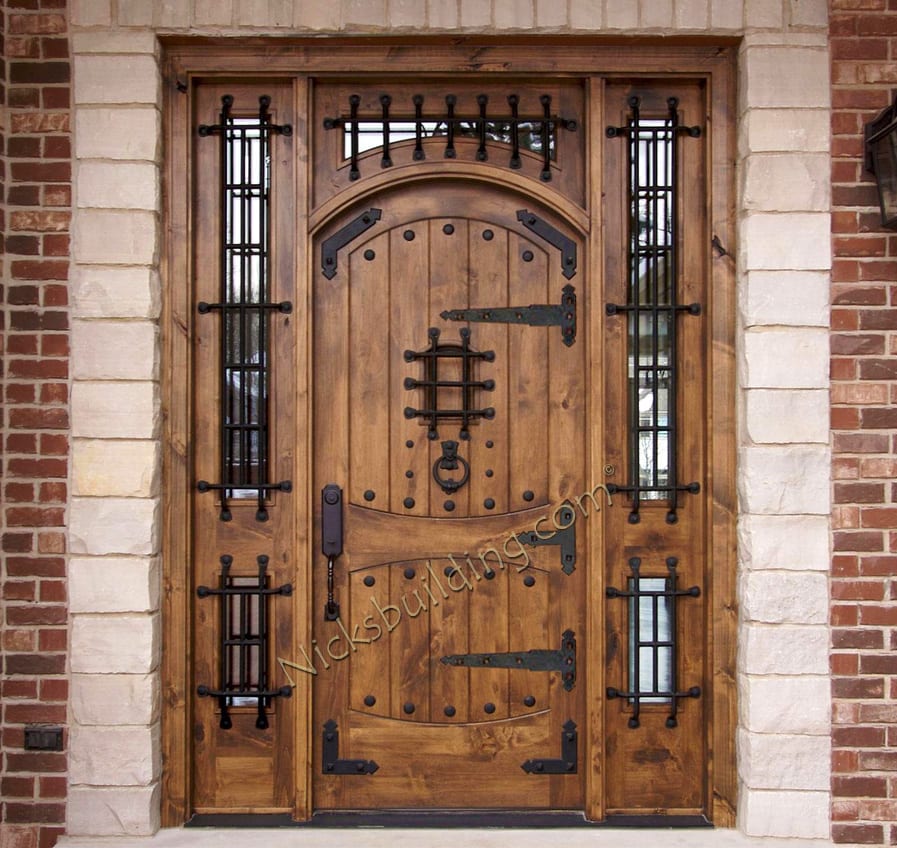 Install a doorbell
If guests have to knock, they may wonder whether or not it was heard. Doorbells are a modern must-have—convenient for your guests, and a more pleasant sound for you to hear than pounding on the door. Image from The Mailbox Works.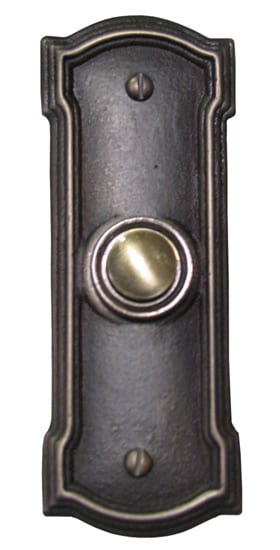 Hang a wreath
You can even change it up from season to season. I think is one of the best ways to increase the feeling of welcoming and hominess at your front door. I found this cute personalized wreath on Etsy.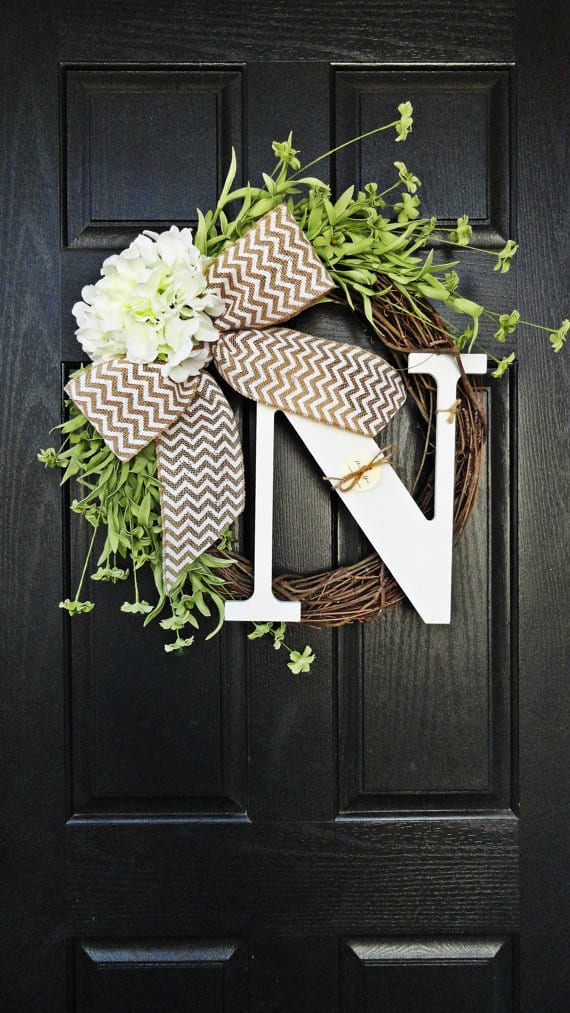 Replace the Door Handle
This can really help the appearance of your door if the handle is looking looking shabby and old. Image from Rustica Hardware.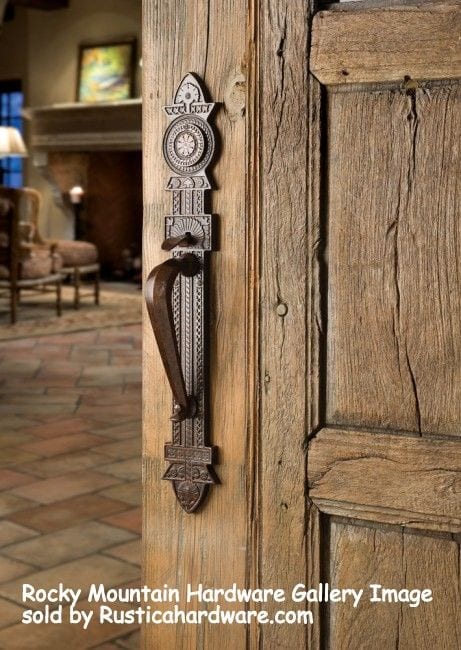 Welcome Mat
Add a welcome mat at the foot of the front door. It's a nice touch AND prevents muddy shoes from tracking through the house. Image found on Ebay.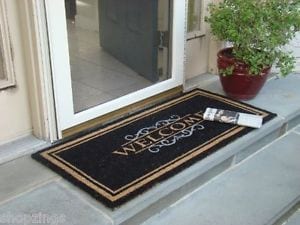 Install Trim
Installing trim around your front door can drastically change the whole look of your front door, and porch. This image is from Exterior Design Specialists.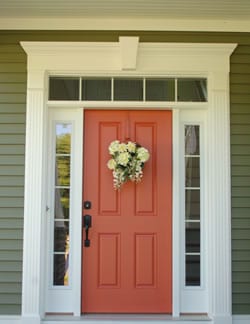 Add a Window
You could do it on the actual door, or on the sides. Windows will help give it a little something extra without you having to do any decorations! And it's always good to be able to see who's outside before you open the door (not good if you don't want them to see you though!) Image from Window World.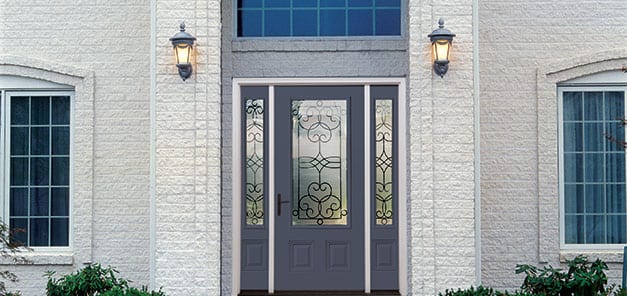 Repaint It
A lot of times our door isn't the problem…it's the paint! It's no wonder that the paint starts to come off the front door…from hanging things with tape, to kids banging it, and simply the weather your front door goes through a lot. A new coat of paint may make all the difference! Image from Spundge.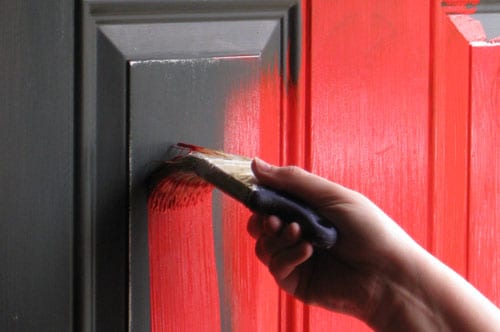 Front Porch Decor
Adding even a little bit of decor to your front porch, or steps will help every door look so much better. It takes that attention off of your door…when visitors see all the cute decor they won't notice the scratches or maybe chipping paint. This cute porch decor idea is from Gala Home.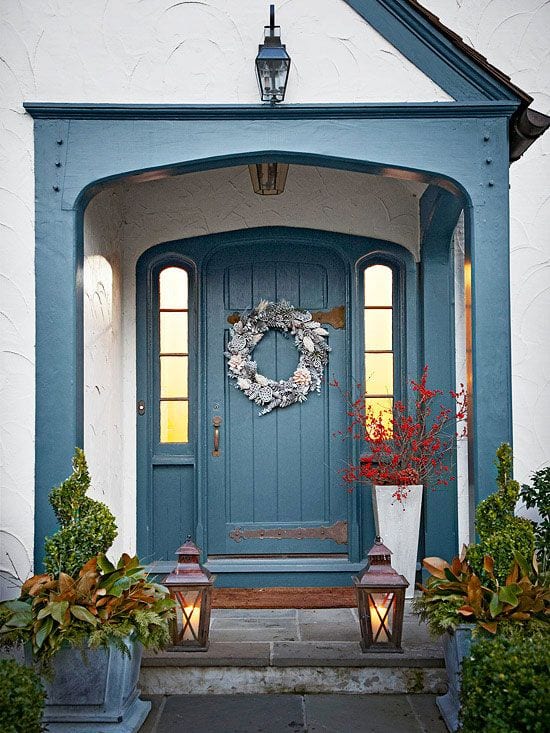 Vinyl Lettering
Add  a little bit of a personal touch to your from door with your last name, or a welcome sign. I found this one on Esty for $10.00.