2×4 holiday wood crafts/wood blocks are one of my favorite things to do on a boring Saturday afternoon. Not only are they a great way to reuse (and repurpose) any wood scraps that you may have, but they make a wonderful craft for the holidays as well!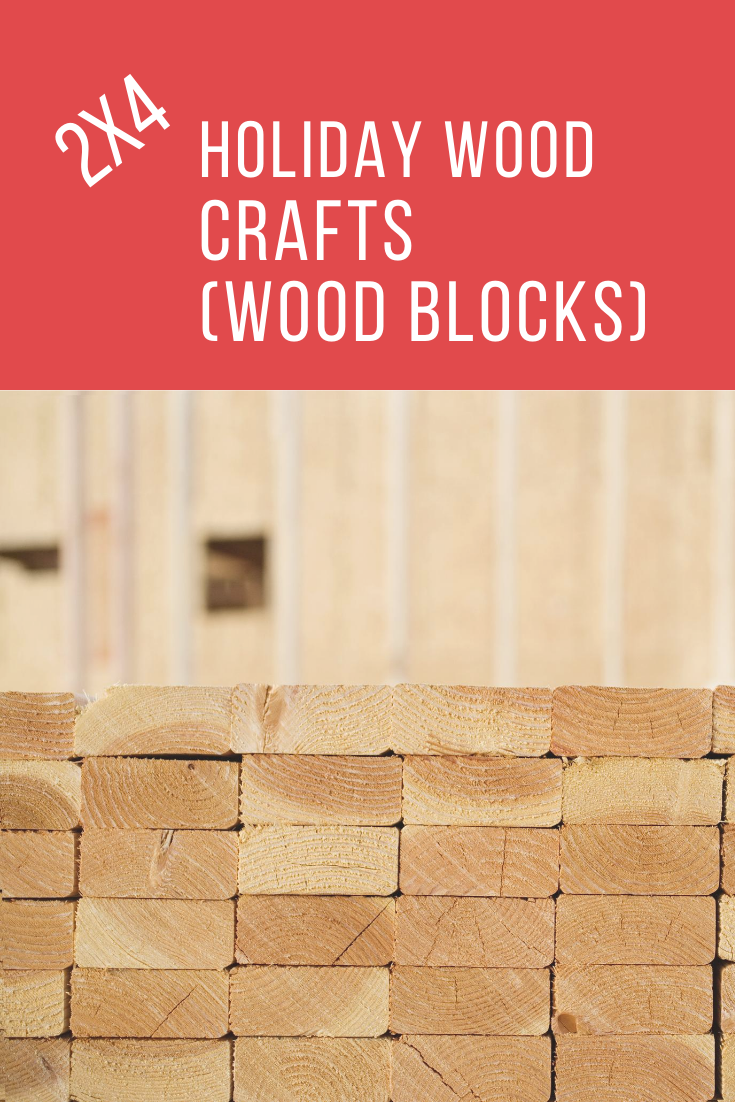 Add a little more love and holiday cheer with a few of my favorite 2×4 holiday wood craft ideas! Keep reading below to see what they are!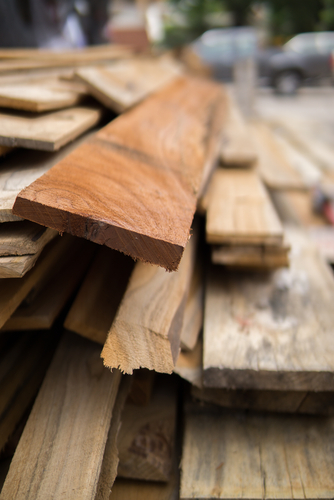 2×4 Holiday Wood Crafts/Wood Blocks
Use your leftover 2x4s, a hammer & nails, and some spray paint to create a wooden Christmas tree. To create, first cut pieces of 2×4 in varying sizes. Leave a tall 2×4 (this piece can be as tall as you want, just keep in mind that this will be the height of your tree, the one below is 24-inches tall) to act as a support system. When the cut 2x4s are stacked onto the long spine, it should look like a tree! After cutting, coat your 2x4s in various colors of green paint. Let dry, and hammer to complete!
Photo from In The Country Garden and Gifts.
This craft is super easy! You may end up making so many that you have enough reindeer to pull a sled. For a Rudolf of your own, you'll want to cut a 2×4 to 6 inches in length. Cover in a few coats of brown craft paint when cut.
Now, all that's left is to accessorize! Start by tracing facial features with a pencil and fill in with a black marker. Use a scrap of wood, painted red, for the nose and hot glue in place. Finish things off with ears (of course!) hair, and blingy collars that Santa would definitely approve of.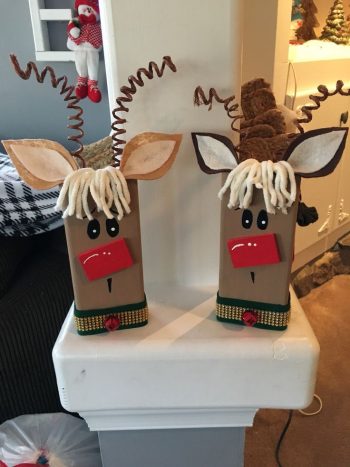 Photo from Santa Hope.
Yep, you guessed it! This stunning Christmas tree shelf is made from my leftover 2x4s, all cut to varying angles and lengths. It was a blast to assemble this simple project and even more fun to decorate when I was done. Learn to make this Christmas tree shelf using my tutorial, just click here. Keep it up for just the season, or all year long. No judgments here!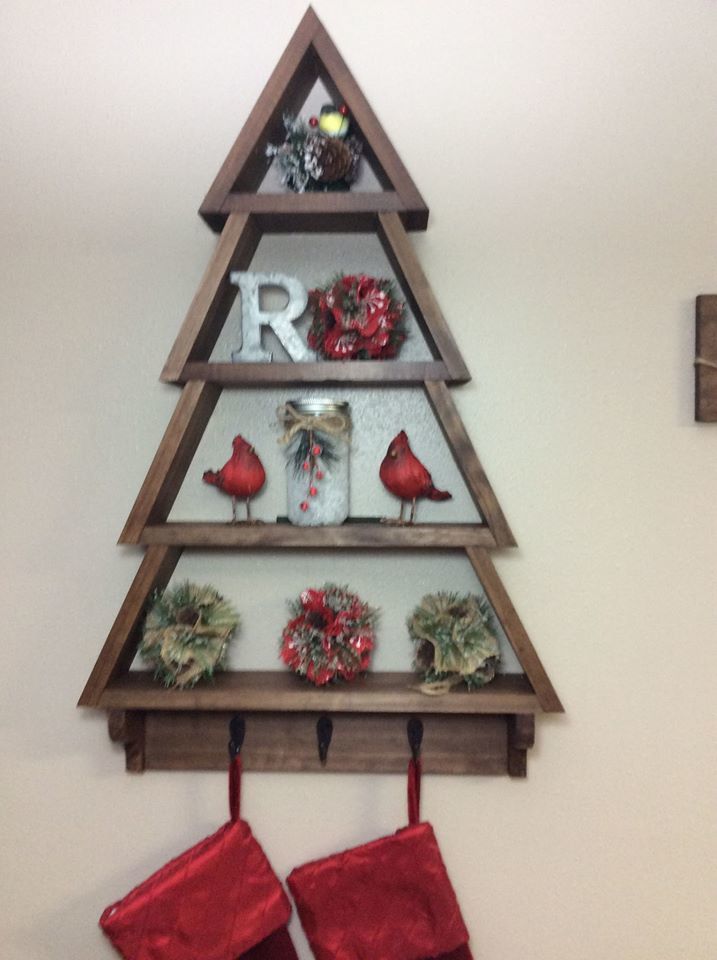 2×4 Holiday Wood Crafts/Wood Blocks-Advent Tree
Okay, you caught me! This DIY advent calendar wasn't made using 2x4s, but you could easily make this project out of them! In my opinion, no home is really ready for the holidays without an advent calendar. It's a blast for me to go shopping for treats to fill the buckets with, and I love mixing holiday activities with the family in with the gifts. You can create this calendar in a day or less, just click this link to learn how!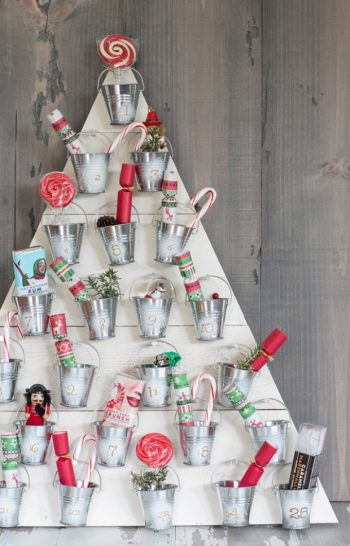 The simplicity of this holiday 2×4 craft is probably what makes it one of my very favorites! Use this tutorial to learn how to create a stencil for the tree shape. After tracing, cut out the shape with a jigsaw. Once cut, fit the pieces into one another, creating a standing tree. Feel free to add any detailing to your tree, just make sure that you always sand beforehand!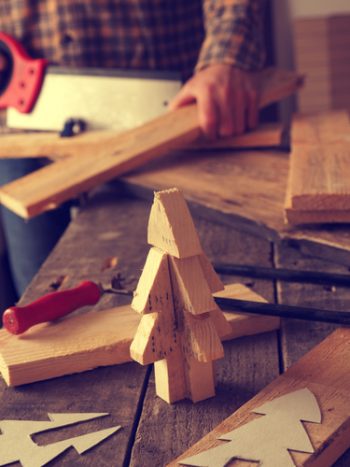 Do you like camping? If so, you'll love our article about camping hacks!