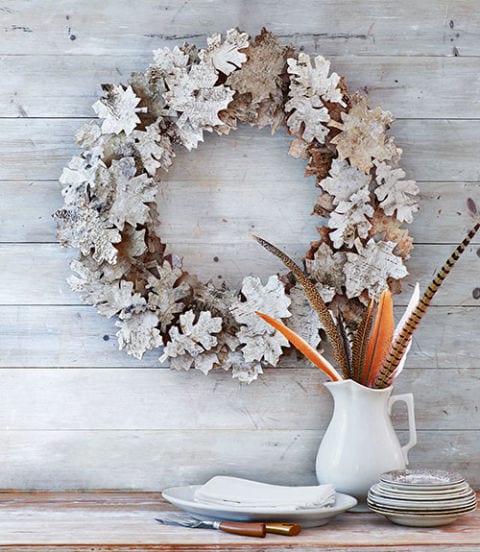 There are so many gorgeous fall wreaths you could make, and you can use them both inside and outside! Find one you like and make it this year!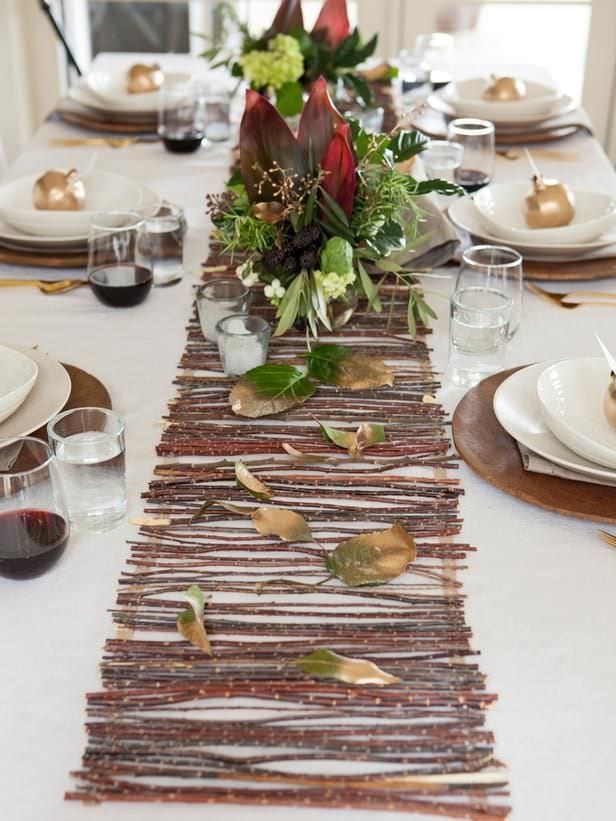 I think this twig table runner is absolutely gorgeous! It looks great and it does a fantastic job of bringing a fall feel into the home.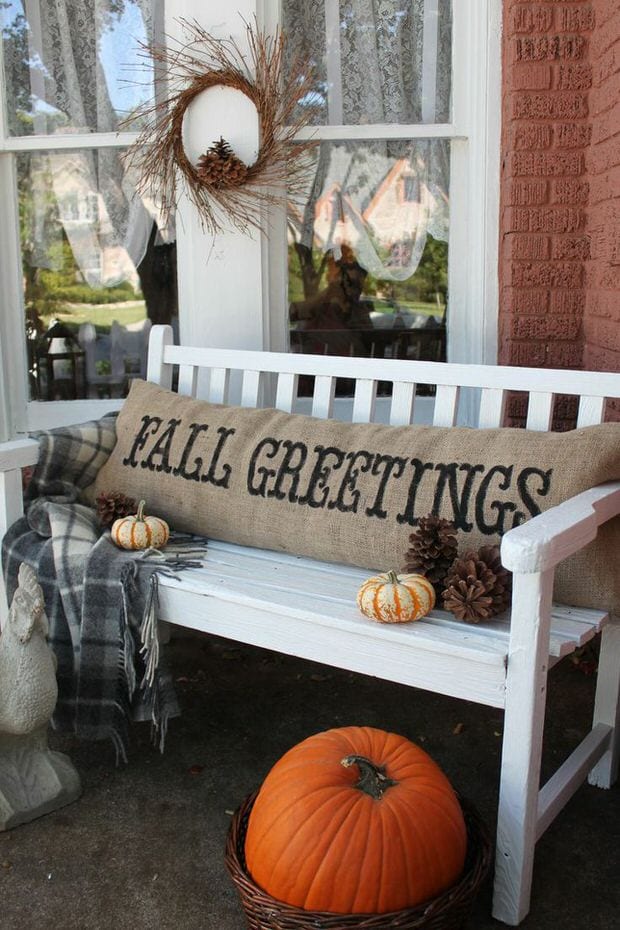 Make this pillow, or any other fall inspired pillow this year. You can keep the pillow inside or outside, or make multiple pillow covers for multiple places.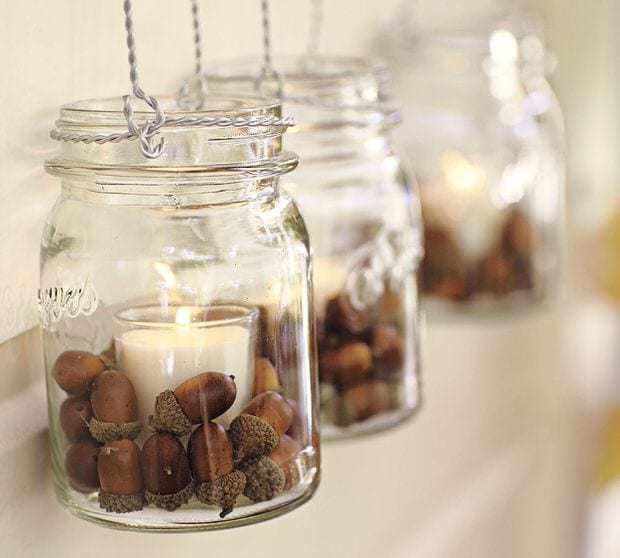 Take Mason jars and turn them into these gorgeous candles! They're simple to make and are a great decoration for your home.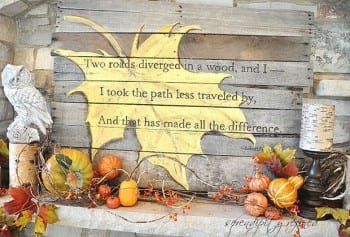 Try your hand at this wonderful fall sign you can hang up at home. There are actually tons of signs you can make, so just choose a design and style you like and go for it!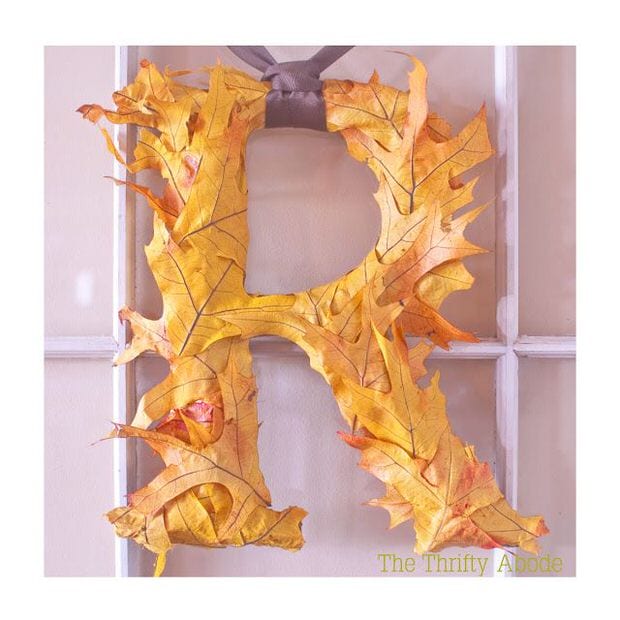 Make a great monogram out of fall leaves that both reflect the texture and colors of fall. Hang it on your door for everyone to see!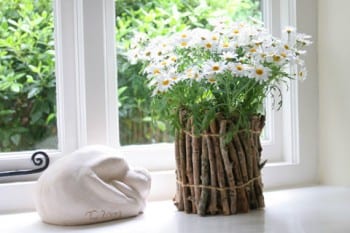 Make this gorgeous flowerpot out of twigs from your backyard. You just need a bit of an adhesive to stick them all together and you've got a great fall project!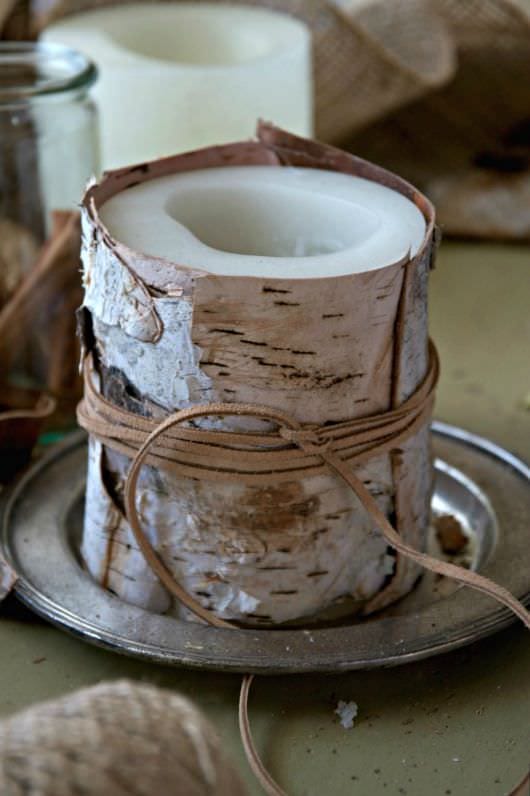 Decorate a candle to give it a great fall twist by adding some wood around the side of it. It's pretty simple and looks great!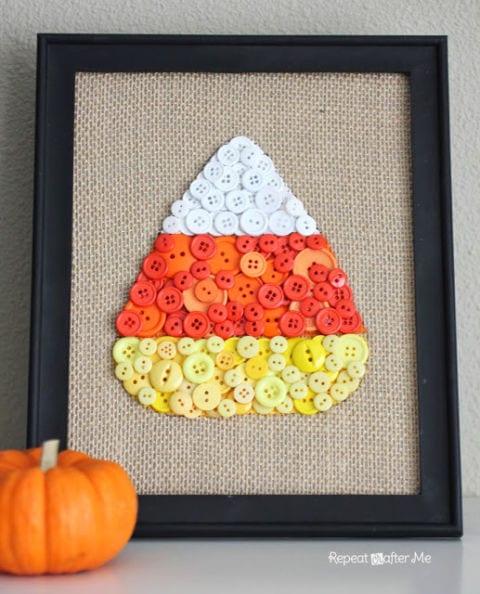 I love this idea! Use buttons to make candy corn art! Its super fall related plus it looks good—a great piece to hang up at home during the fall.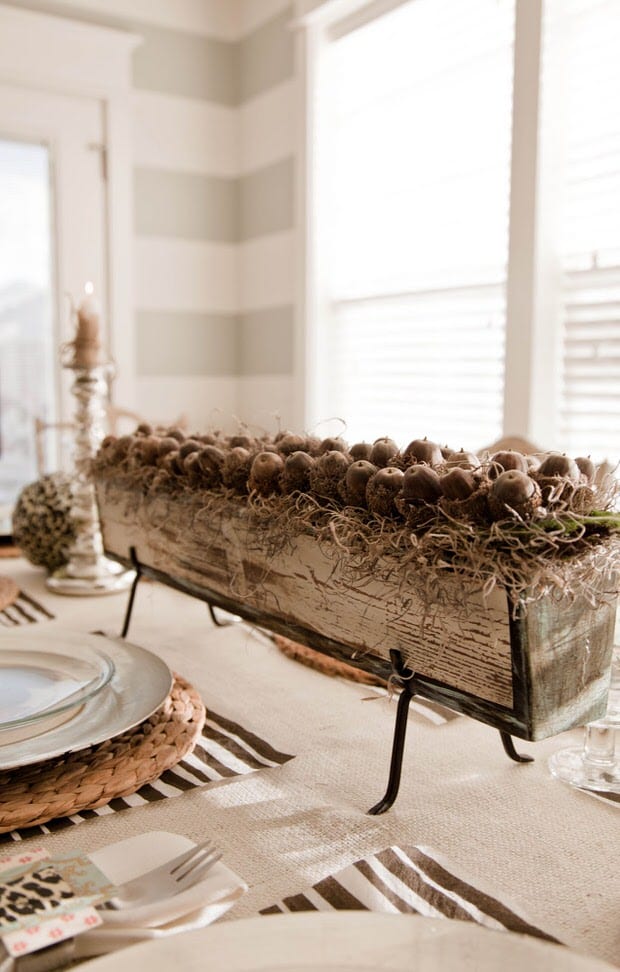 You can't do fall decorations without a great looking centerpiece. While there's lots of ideas you can choose from, this one looks great, is relatively easy to make, and doesn't require many materials.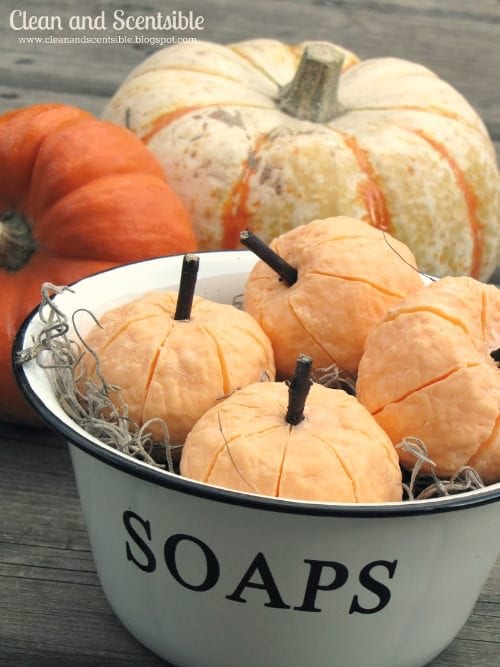 What an adorable idea!! This pumpkin soap isn't only useful, it's also super adorable and great for the fall! Keep it in a cute basket in the bathroom for the best arrangement.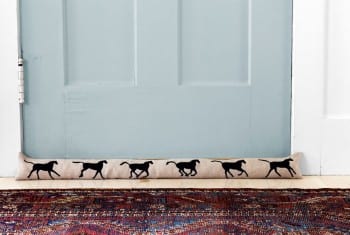 Make this fantastic draft dodger to help keep your home a good temperature and not have to pay more in heating bills. Use any kind of pattern you like and that looks good.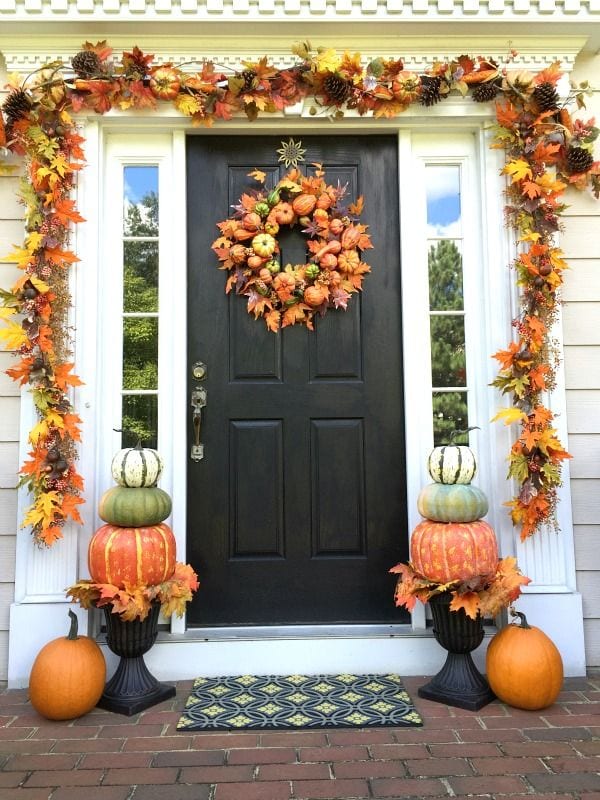 Make your own garland that you can hang up around the outside of your door, across your mantle, or anywhere else in your home that you think would be great.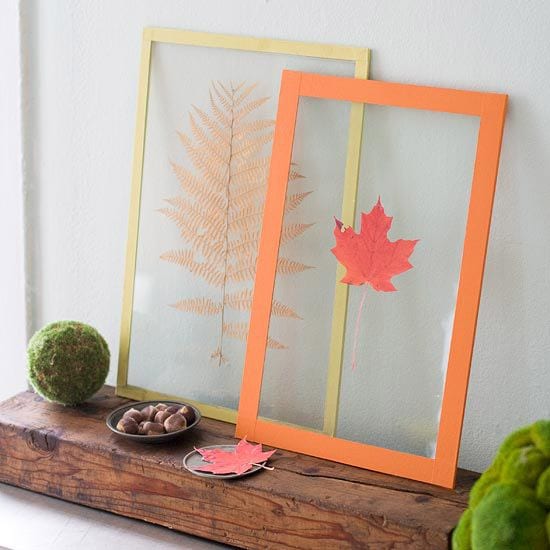 Leaf art is a fun project to do with kids and actually looks pretty good. You just need to find a nice leaf you like and then follow the directions to turn it into a work of art.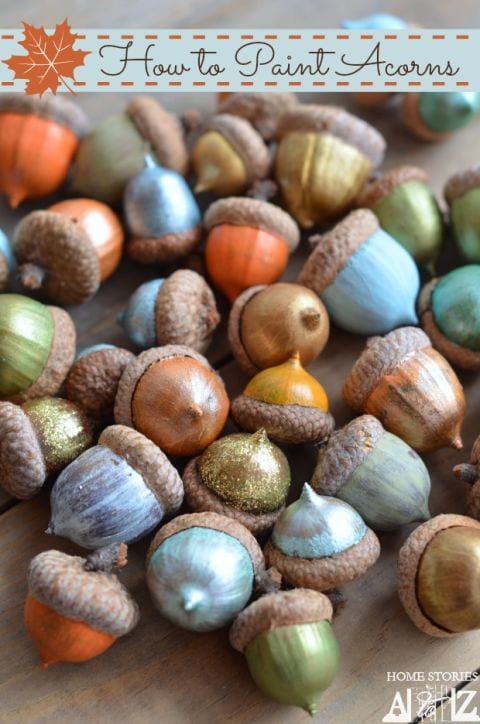 Take acorns and paint them with acrylic paint and use them in all sorts of decorations for your home in fall. These especially look good in jars or as a centerpiece addition.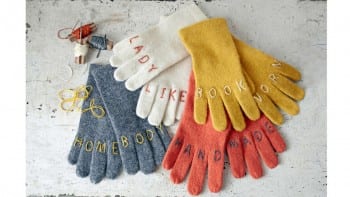 Spruce up your old gloves and make them fun and unique by writing words across them! They can be fun, silly, or serious, whatever you want!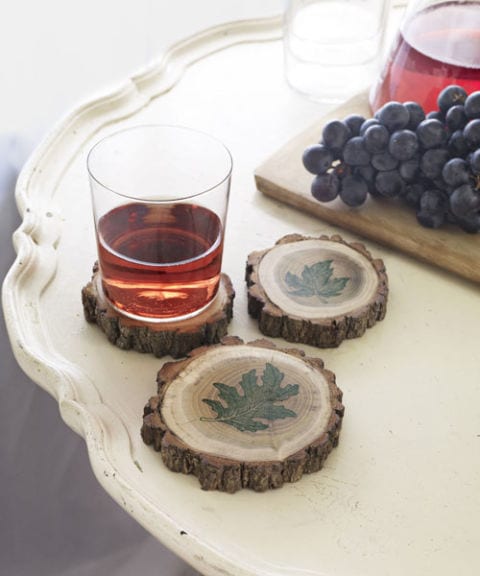 Make your very own coasters that are full of fall inspiration! They look great, serve a purpose, and can be used every year!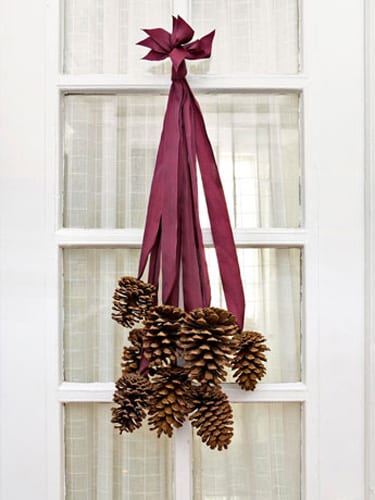 Turn pine cones into fall décor without barely any work at all! You can add some ribbon to them and make a great door decoration or put them in a jar for inside décor.