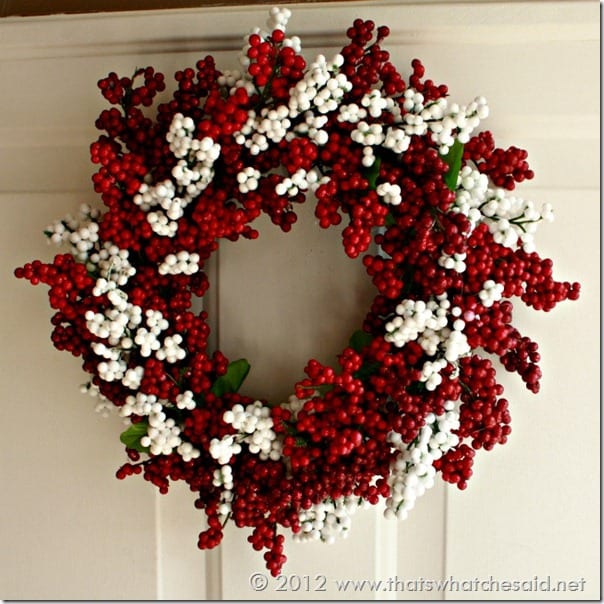 Buy some of those faux berry branches from the dollar store. Get enough of them and you can wrap them together to make a beautiful wreath!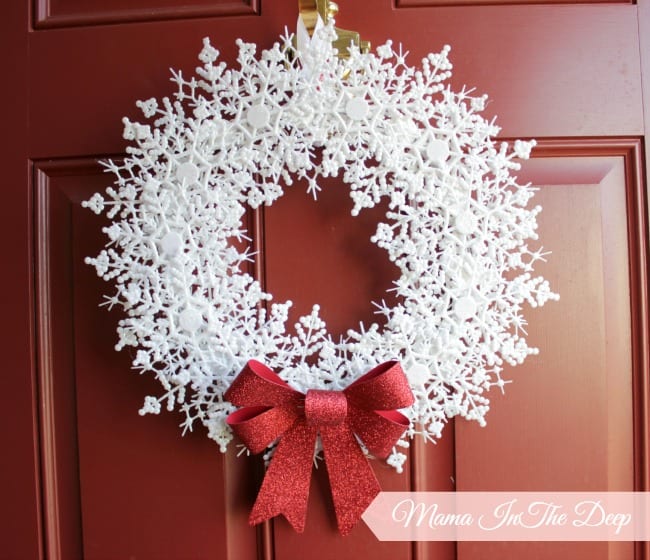 You can also do the same thing but with those large snowflakes! Simply attach them together and you can have this wreath!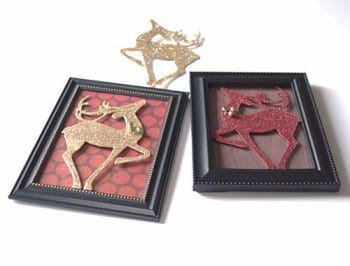 Make these gorgeous framed deer silhouettes! Just get some picture frames, Christmas paper, and deer cutouts that you can paint.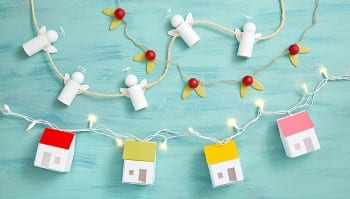 There are tons of garlands that you can make out of materials from the dollar store this Christmas. It can be snowflakes, Santa hats, or even just glittered circles.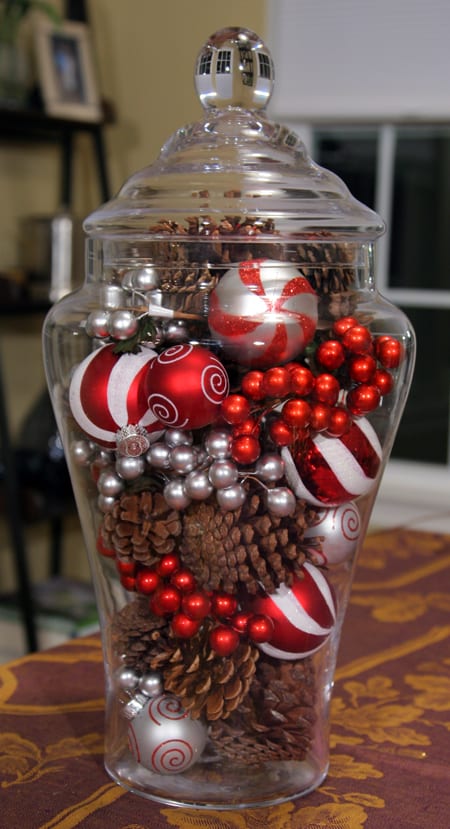 Turn old but pretty ornaments into a great centerpiece. You just need a jar that you can put them in and that's about it!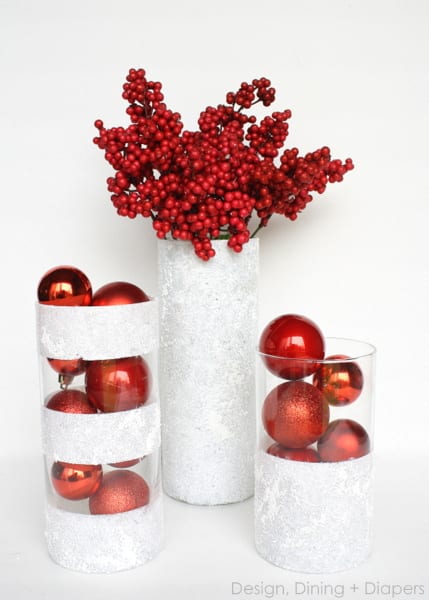 Jazz up the vases and jars you have right now by using snow effect spray paint! Add more glitter if you want it to be even shinier!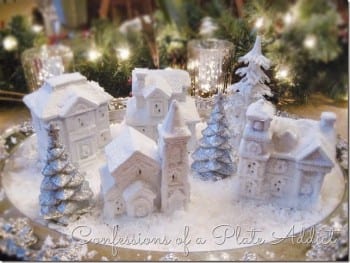 Some dollar stores sell actual Christmas villages that you can use to decorate. If not, then buy a few doll houses and then paint them white to be a cute snow-covered village.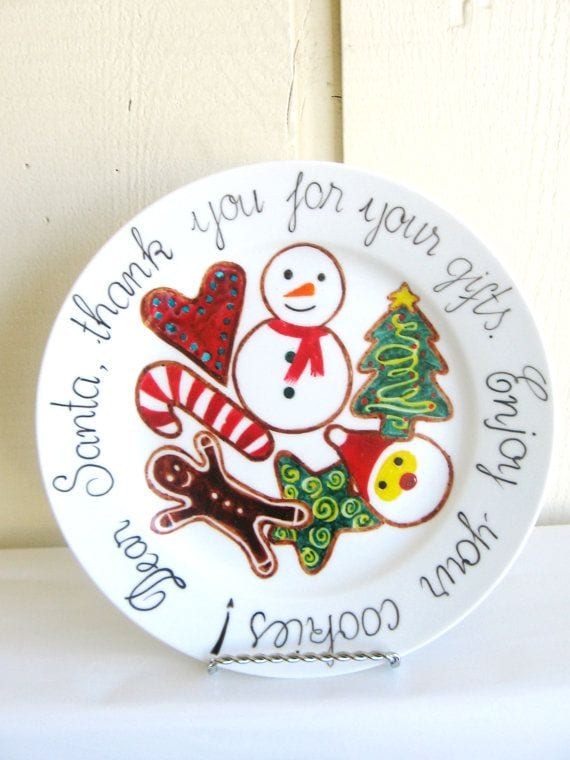 Buy some plain and normal looking plates from the dollar store. Then, just paint and decorate the plates to give them a great Christmas feel!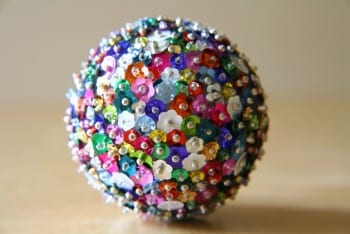 Buy some foam balls and use sequins to decorate them! You can turn them into fantastic ornaments or just decorations to use around the house.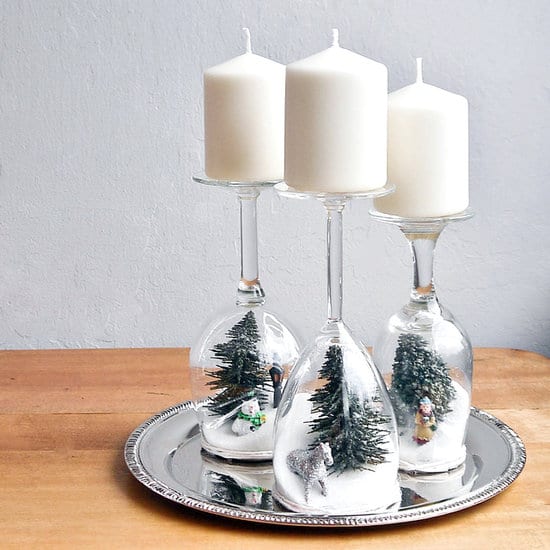 I think this is just the cutest idea! I believe they're cheap wine glasses that you put upside down, fill with a snowy scene, and then put candles on the top!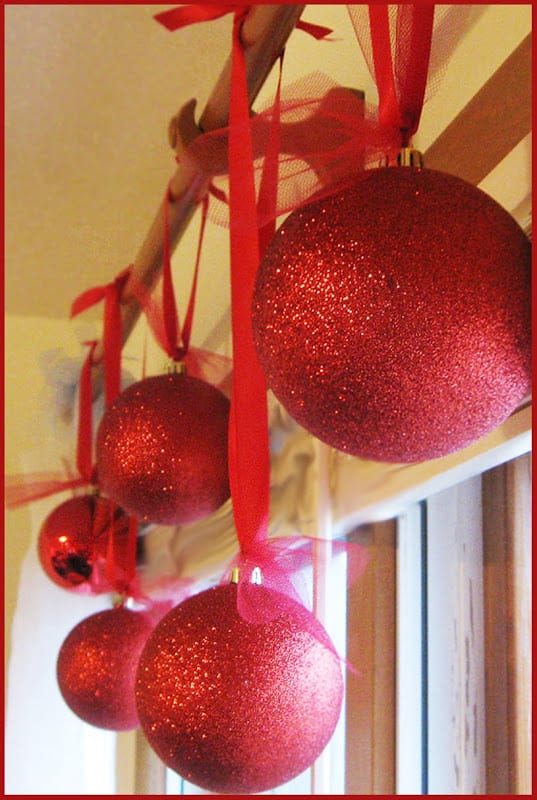 If you buy plain ornaments, then you can make them look so much better with just a bit of glue and glitter. Make it a fun family activity to liven up your old ornaments.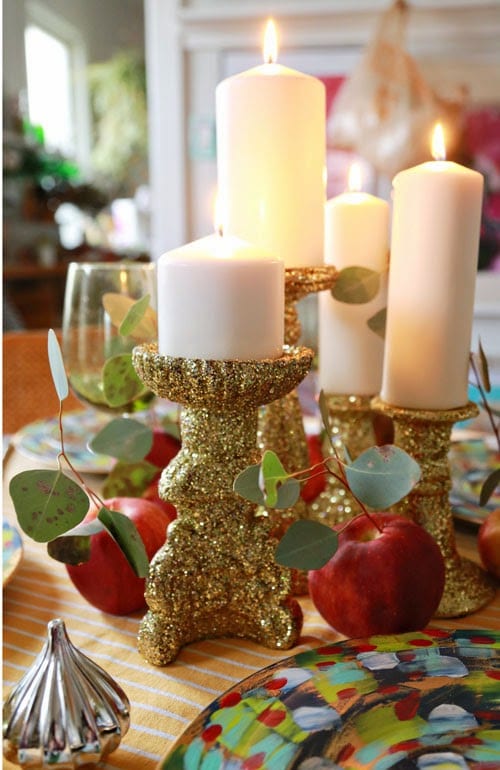 You can also add glitter to any candlesticks that you have. That way, even if the ones you buy look cheap, the glitter will cover them and give them a Christmas feel!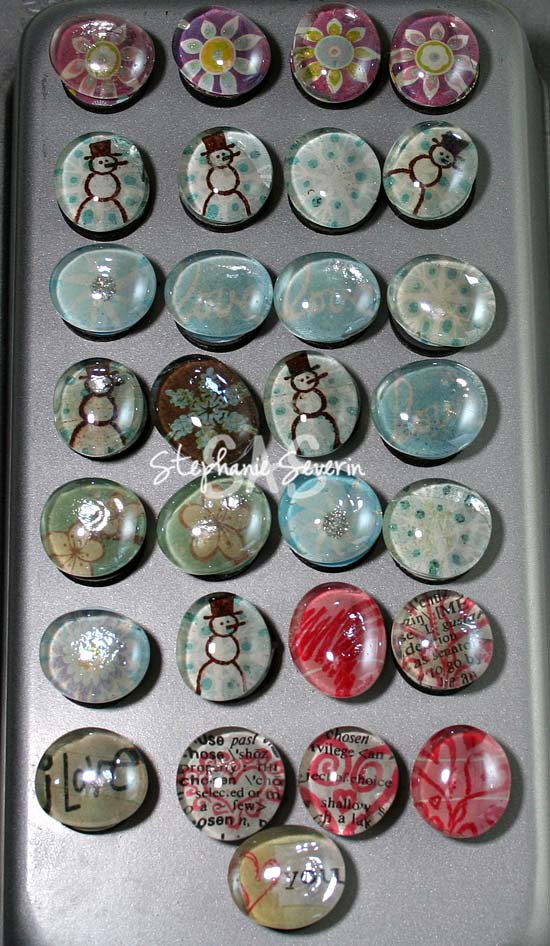 Another great craft idea for you and your family is to make magnets! You can use this as Christmas tree ornaments or in another other type of decoration.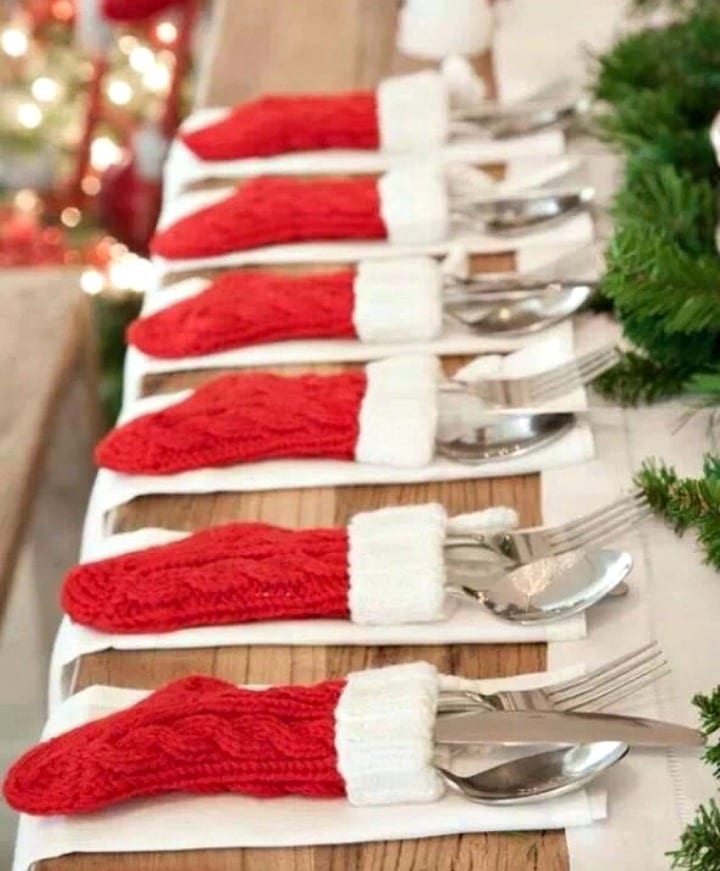 Buy those small little stockings from the dollar store and turn them into silverware holders. Just put them on the table at each place setting and you're good!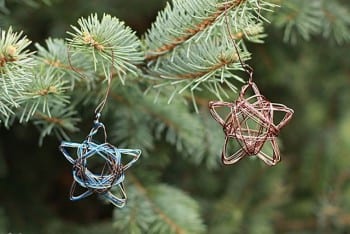 This may take a bit of time and skill, but you can make your very own wire star ornament. Play around with shapes, sizes, and ideas, but it's so fun!
Get some chalk paint and put it on a dollar store plate or other item to make your own advent calendar. Just keep track of the days on the newly made chalkboard!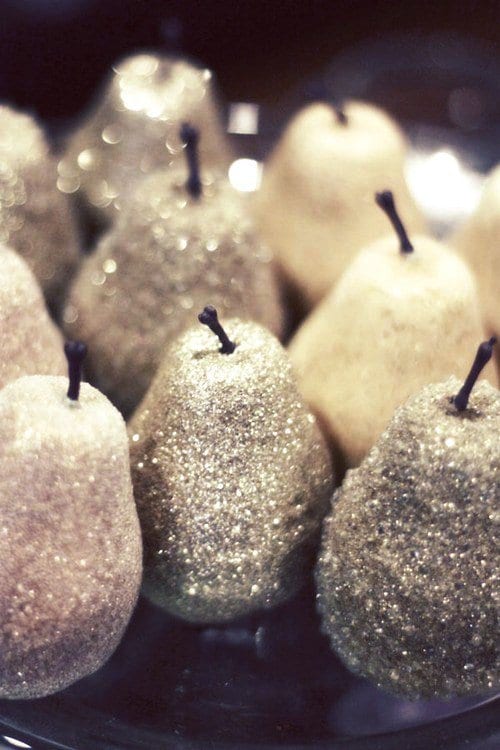 Take those artificial fruit baskets from the dollar store and add a layer of glitter to make them look fantastic. These are great as centerpieces or just normal decorations.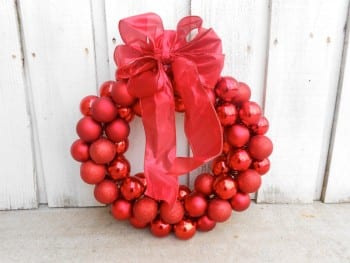 Make your own wreath by combining together a bunch of bulbs and ornaments. The best part is that, since you made it, it will be one of a kind!