These DIY gifts in a jar are perfect for any event, and any recipient! Make your own DIY gifts in a jar with these tutorials today!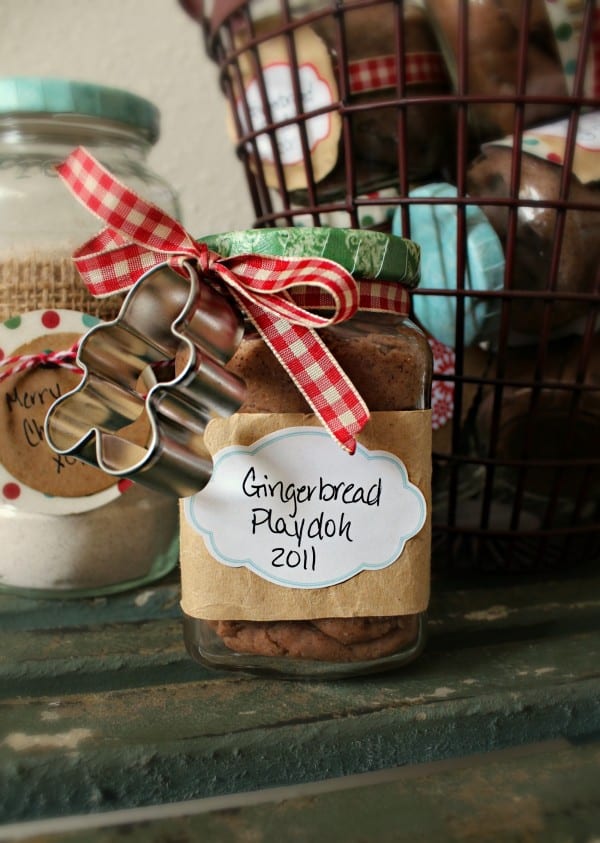 Make some fun gingerbread playdough that you can both play with and eat! Not only is it pretty easy to make, but it also looks and tastes great!
Be clever and make a fantastic snow globe in a Mason jar. You can also add a gift card inside of it as an added surprise! If it's summer, then make a summer globe with a tropical theme!
Homemade soap is great, and what's even better is that you can put it in a Mason jar and give it as a gift! Add a cute label and you're good to go.
Put a few bottles of your friend or family member's favorite drink and give them a little mini bar in a Mason jar! How cute and clever is that!
You can make a fancy salt scrub that the gift receiver can use whenever they're in need of a nice relaxing scrub down!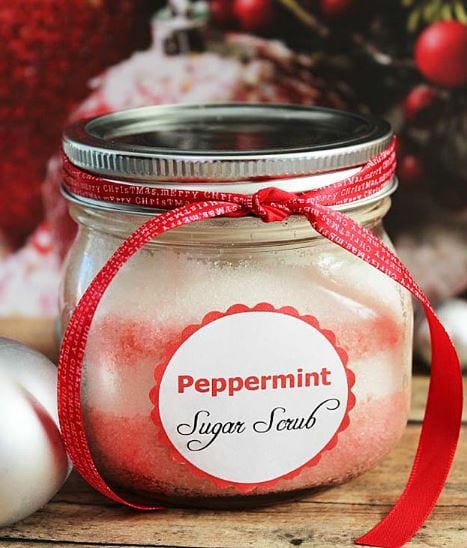 You could also do a sugar scrub for your friend as well! It looks great, smells nice, and is a super great gift to give for any occasion! Idea from Moody Mooch.
Put together a combination of your friend's favorite food and put it in a Mason jar. If there's a certain recipe they like, see if you can get it all in one jar!
Get creative and make potpourri in a jar for your friend or family member to enjoy! You can make the scents of the season to make it even more special.
Make some homemade lotion that you can put in a jar and give to a friend as a gift! Add some favorite scents for your friends and give it to them!
Bath salts are a great addition to any bathroom, so make some for your loved ones to enjoy! They're relaxing, look great even as decoration, and show your friends that you care!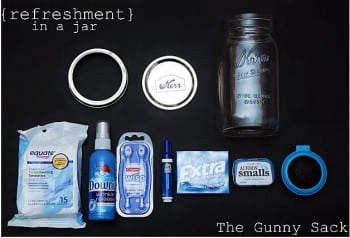 Make an [everything] in a jar gift! Pretty much, you choose a topic and then put everything related to that topic in the jar. For example, [refreshing] in a jar and put gum, air fresheners, mints, etc.
Find a bath bomb recipe online that you like, make it, and then put them in a cute little jar to give to your friends! They're so helpful and everyone loves them.
Let's be honest, hot cocoa is great no matter the season. If it's the summer, then you can make iced hot cocoa, which is also delicious!
Try your hand at making some delicious salted caramel that you can put in a Mason jar. You can also make a salted caramel paste that you can spread on toast and crackers!
For your friend who loves meat, make this fantastic DIY pork rub! It's great for any dinner party and is sure to make the meat even tastier!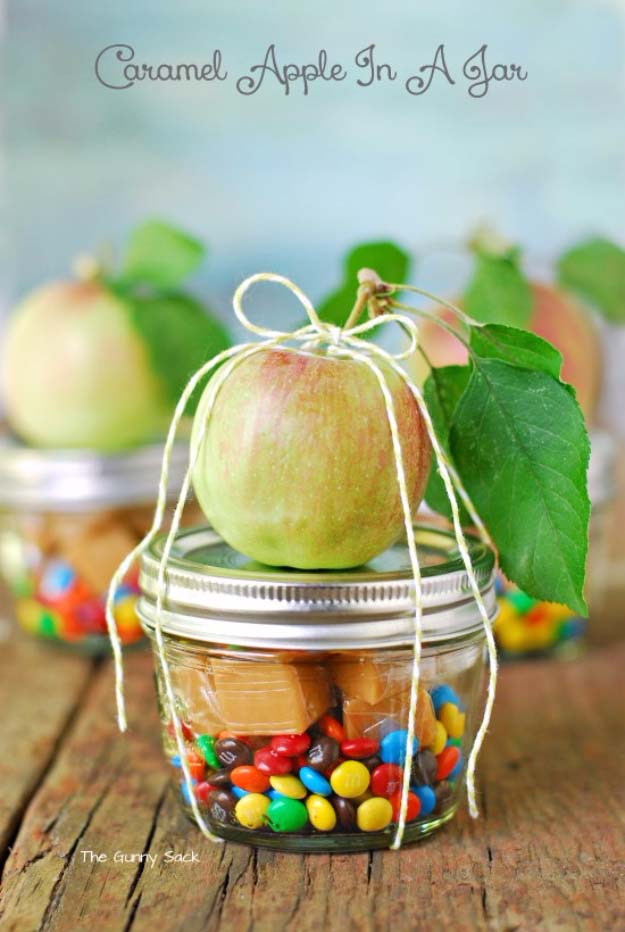 I love this idea! Make a caramel apple in a jar with this great present. Give an apple and this Mason jar filled with all the ingredients for a yummy caramel apple!
For your loved one who is super crafty, make this sewing kit in a jar! The lid is a pin cushion and you can put all the other supplies inside!
For a nice decoration, make a terrarium that looks great in any room! You can add any materials you want, just make sure it looks great!
There's nothing better than getting a nice mixture of cookie mix in a Mason jar. It makes it so easy to make delicious cookies without having to get a bunch of stuff out!
For a simple yet classy present, fill a Mason jar with mints and give it as a gift! Everyone likes mints and they help keep people nice and refreshed!