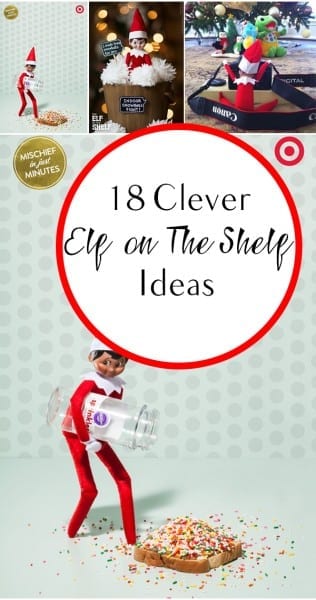 Make a cute little entrance that your elf can use for his "home." You can even add a little welcome mat to make things cuter and more cozy!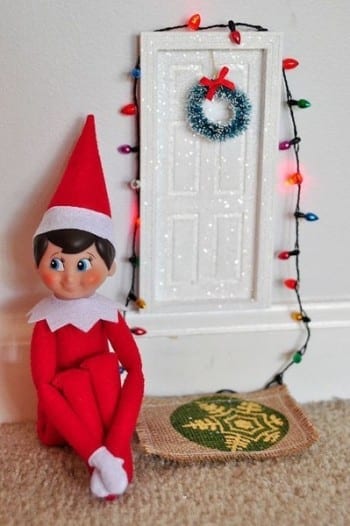 Have the other toys hold the elf "hostage" one night! It's a fun setup to create and your kids will really get involved when they wake up the next day!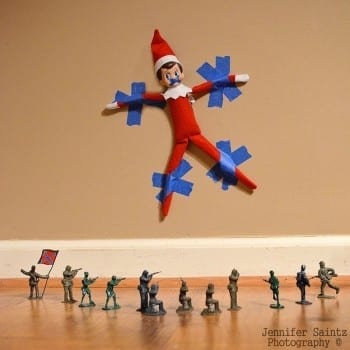 Make a mini advent calendar that is the perfect size for your elf. One of the days can be him next to the calendar pulling one of the rings off.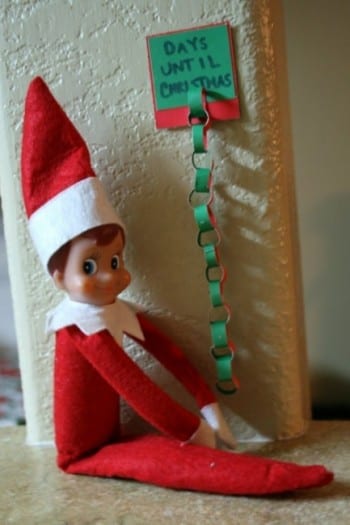 If you want to get fun and creative, make a gymnastic elf on the shelf! There are a ton of different ways to do this, but this is my favorite. Tie a ribbon around a candycane and hang it in a doorway. Your kids will be surprised at how acrobatic their elf is!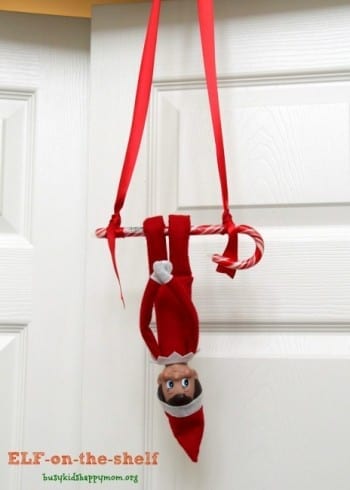 Put your elf in between rolls of toilet paper that make up a little snowman. You can even add adds and a small scarf to the TP snowman for an added effect.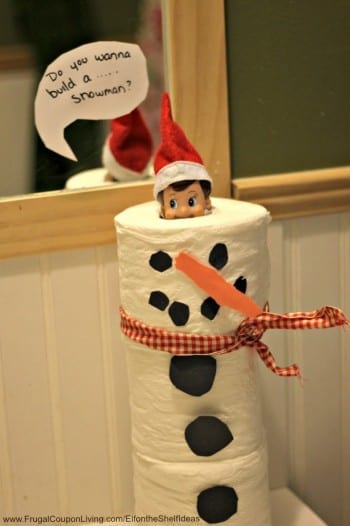 Your elf deserves a beach day after all of the hard work at the North Pole!  You can even put a bottle of sun block off to the side, or even on his face to protect him from all of those rays of sunshine.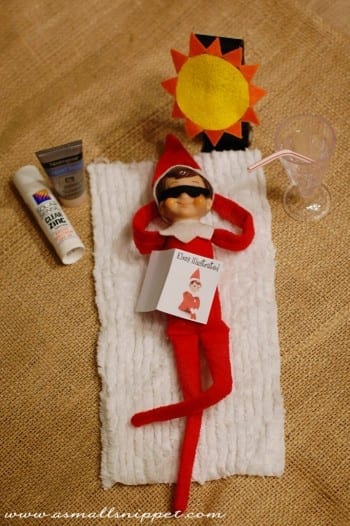 If your elf is mischievous, then try this! "Catch him" making a mess with your toothpaste and spelling out a fun Christmas phrase or a little smile.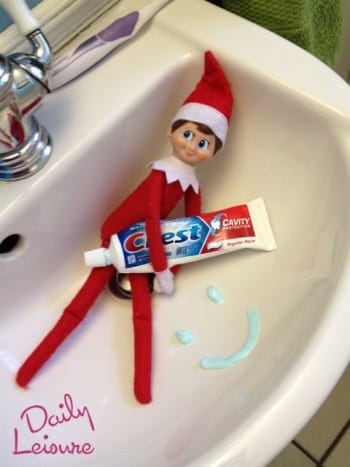 Your elf can also help make breakfast by adding tons of sprinkles to it! Stick the empty bottle in his arms and a breakfast meal with sprinkles all over it!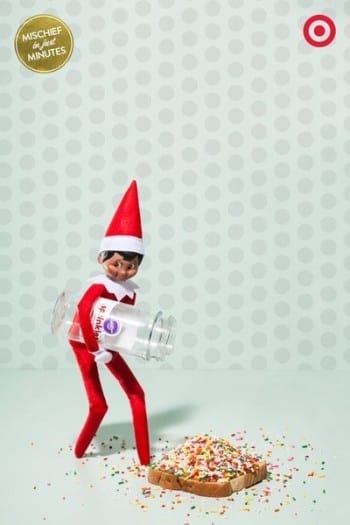 Get creative and make a toilet paper roll swing that your elf can play on during the night and day! It's fun, cute, and actually pretty easy to make!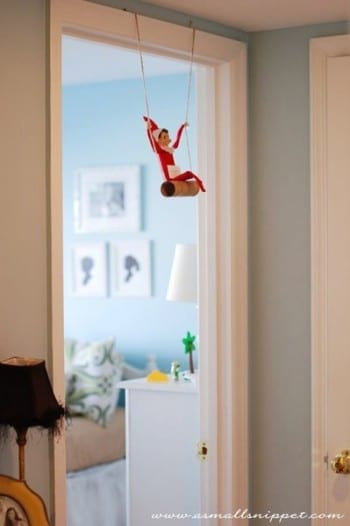 Get all the other stuffed animals involved by having them take a Christmas picture together. You could even actually take the picture and have it mailed to your kids! How fun!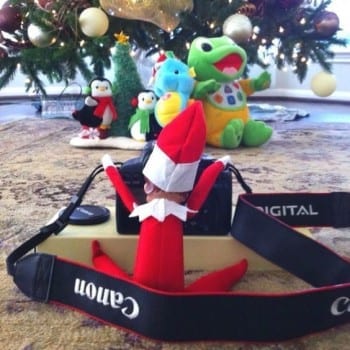 Make a bunch of little "indoor" snowballs that your kids can play with. Stick a sign in the "snowballs" inviting your kids to join in on the fun.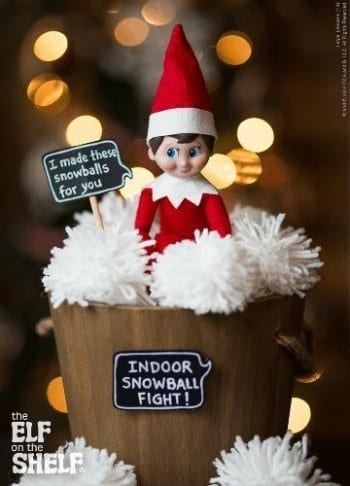 Pull some tissues out of the box and create a little tissue bed and pillow for the elf to take a nap on. After all, reporting back to Santa can get to be a bit exhausting!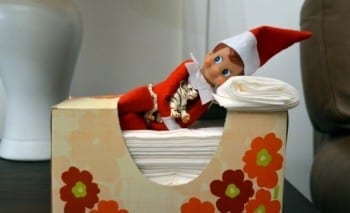 If you have a piggy bank sitting around (or any other animal object), make your elf ride it! You can even add a little rope or something to make it seem more real!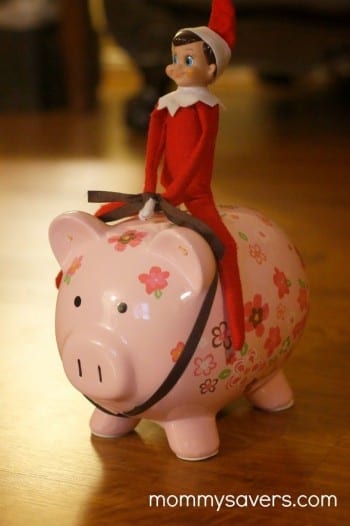 Grab some marshmallows and use them for your elf on the shelf. There are tons of ideas for this: you could make a little bed, or even a small "marshmallow express?" The options are endless because mini marshmallows are the perfect size!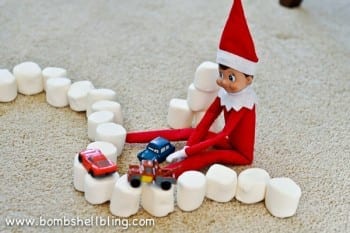 Get a coloring book, some crayons, and have your elf coloring the pages! This is really fun, plus the coloring book can be an early present for your kids (depending on how badly your elf marked it up, anyway!)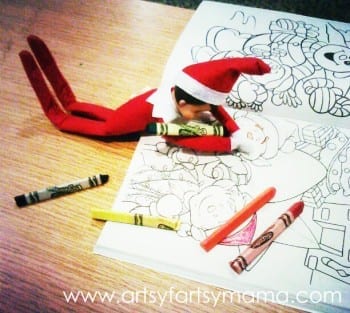 If you really want to get creative, then make a hot air balloon that your elf can ride in! It's such a fantastic idea and your kids are sure to love it.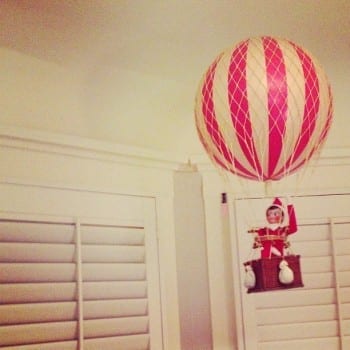 Your kids will be astounded that their elf is also a doctor. Using fake doctor tools, have your elf give a sick stuffed animal a "checkup."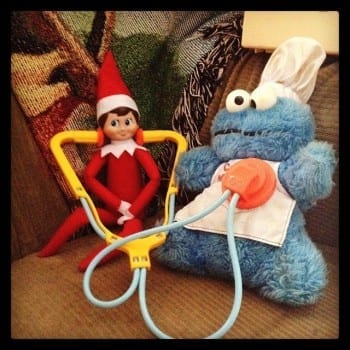 Nothing says Christmas like a little pigging out. Put its head in a bag of M&Ms or other candy. Have your elf "share" his treats with your kids!