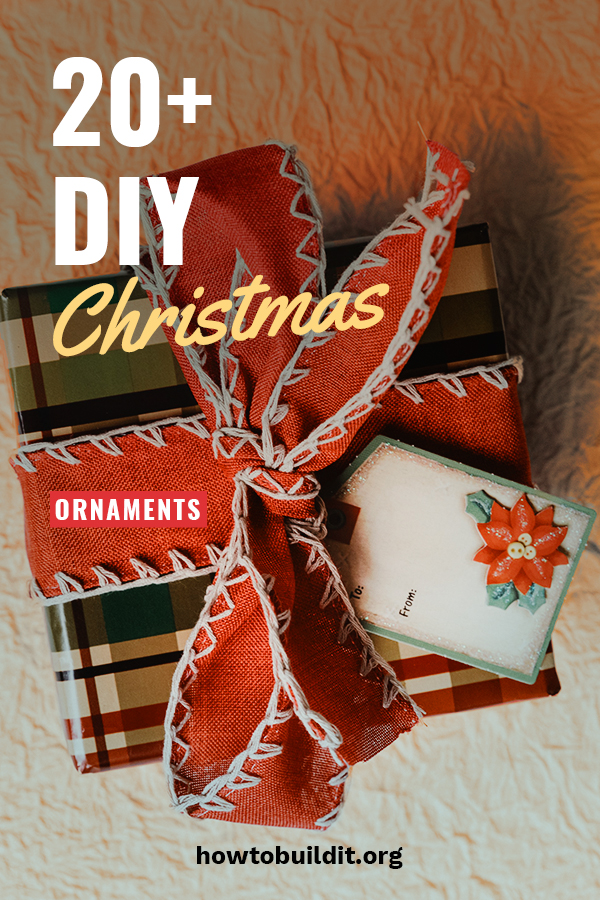 Get these fantastic paint by number ornaments that you and your family can decorate! They look beautiful on a tree, and it's even better when you know you painted them!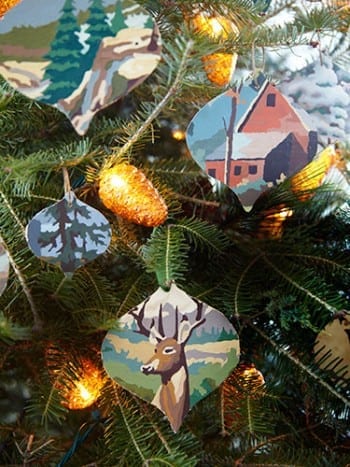 Take those empty glass (or clear plastic) ornaments and then decorate each of them with your family. There are tons of different ways to fill those clear ornaments! If you love the look of the idea pictured, check out this tutorial! It's a fun decoration that everyone will love to get in on.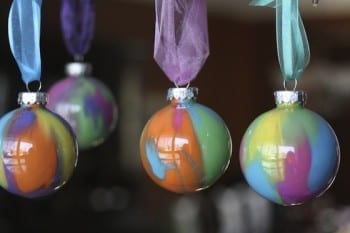 Take old sheet music and follow this tutorial to make these fantastic paper ornaments! They're not only super cute, but you can make them using sheet music from Christmas carols!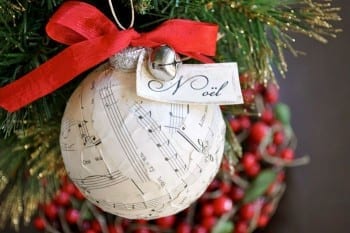 Do a photo transfer ornament where you simply put some of your favorite pictures of the year onto ornaments. It takes a bit of time and effort, but they're definitely worth it! Remember to write the year the photo was taken onto the back of the ornament. You will love looking back on your favorite photos for years to come.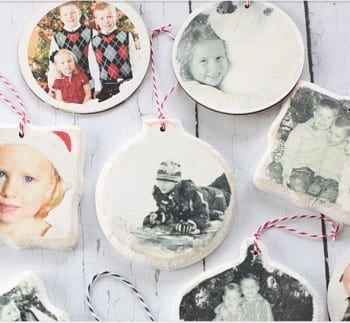 If you have little kids, then this is a fun and classic idea. Make a hand print ornament out of salt dough. This is a sweet reminder of when your kids were little, and you'll cherish it for years to come!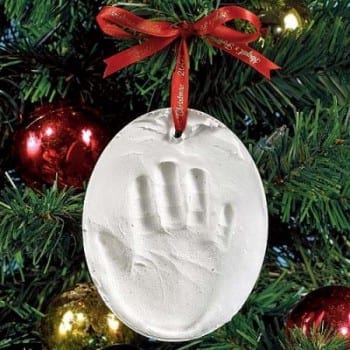 Reindeer ornaments come in so many different shapes and sizes, and they're all absolutely wonderful! You can make felt ones, wooden ones, or whatever other material you have! Fill one of your leftover glass balls with brown paint. Next, glue antlers, eyes, and a red nose onto them for a fun Rudolf themed ornament!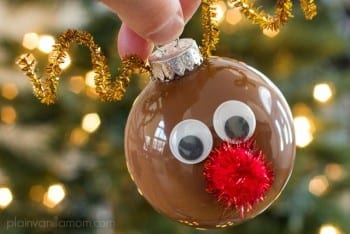 The same goes for snowmen ornaments! You can make all sorts and they're all cute!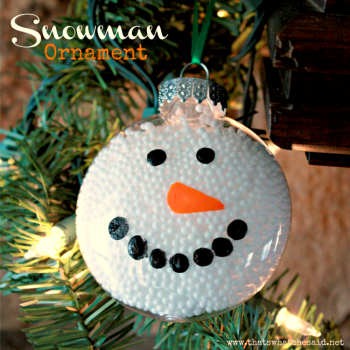 If you like to knit, then make these little knitted hats that you can turn into ornaments! Do all different colors for a fun array!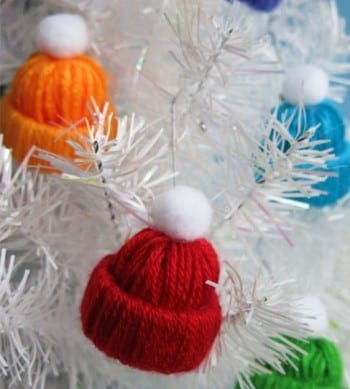 Use newsprint to make these absolutely gorgeous ornaments. The text gives the ornaments a fabulous rustic look (and this look is super popular this year!), and they're really easy to make!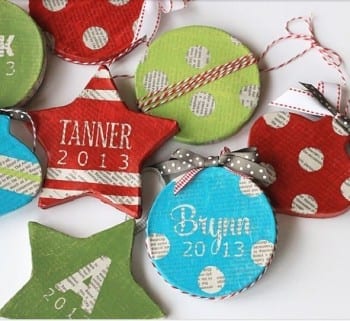 You can actually make some cookie ornaments that go on the tree as ornaments! It's a fun way to do DIY ornaments, and you can make your home smell wonderful at the same time. You can eat them, or you can cover them with a coat of clear shellac (purchase here!) to preserve them.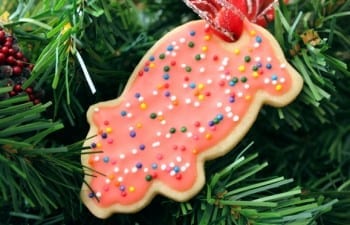 Take an old glass vase or jar and turn it into a terrarium. Add a string and you have a unique ornament that brings the garden inside.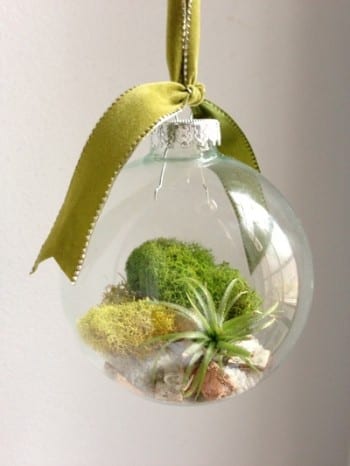 Wrap a length of burlap around a glass ball to create a fantastic ornament! You can make as many as you want, and they're easy to put together! Stamp the burlap prior to wrapping if you like the idea of having words on them.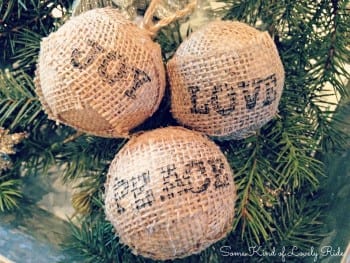 Glue some Scrabble pieces together to make a fun ornament! Spell out your favorite Christmas phrase or word and add ribbon. Or, add a small wreath for a decorative touch.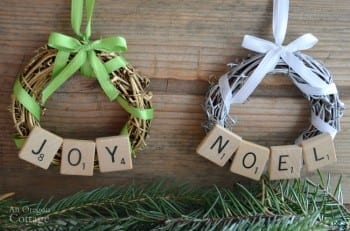 Make these gorgeous mini sleds out of popsicle sticks to hang up as ornaments. Choose different colors to make the tree pop!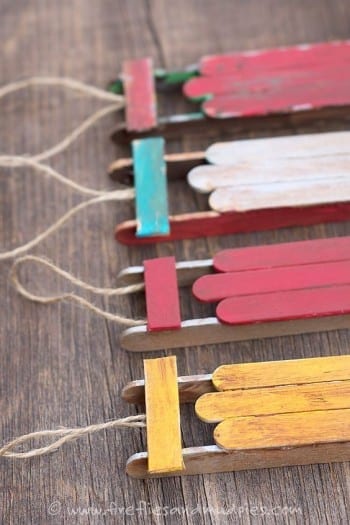 If you like the look of a natural Christmas tree, use some pinecones from your yard as ornaments ! Spray with a can of liquid snow! What a fun and easy project!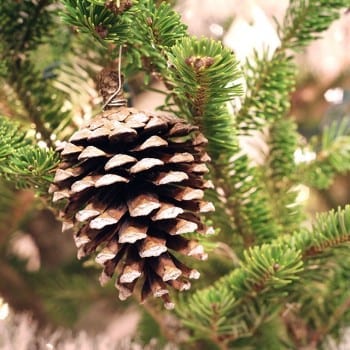 If you're looking for more of a challenging do-it-yourself ornament, make a Christmas scene in a jar.  It requires some work, and some mini accessories, but they look fantastic. These would also make wonderful gifts for your neighbors!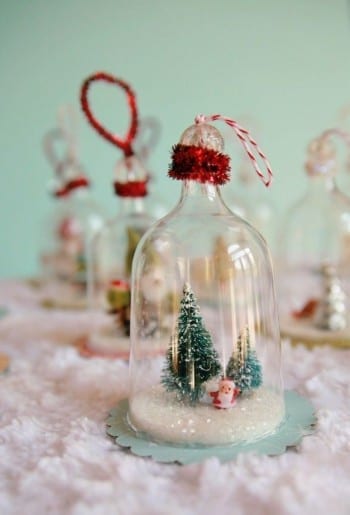 Create these super easy flannel ornaments with a mason jar lid. Wrap some flannel around the seal of the jar and glue it to the jar ring. Use twine as the hook!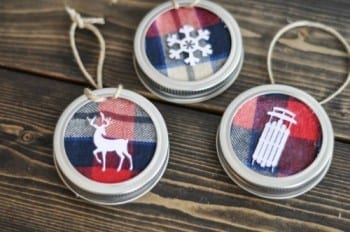 This is a fun one! Put ingredients for hot chocolate in a clear ornament and, when Christmas is over, you can make some hot cocoa! These also make wonderful neighborhood gifts!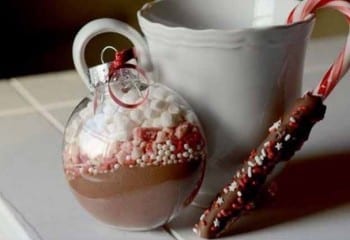 This is such a simple but cute idea! Take a wooden dowel, add some decorations, and you've got a really simple DIY ornament.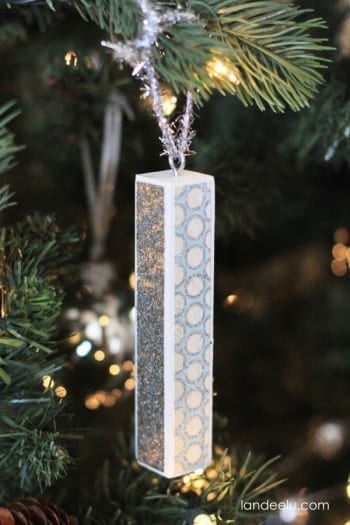 Take cuts of wood, add a Christmas design, and then hang them up! What a great rustic ornament!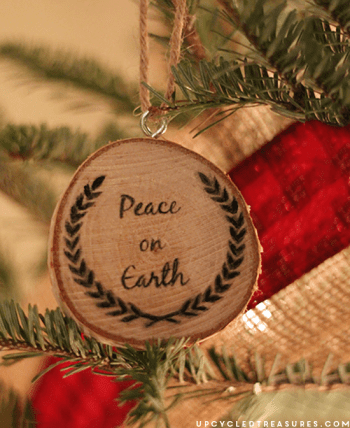 You can't talk about Christmas without mentioning jingle bells! Put some together on a string and then hang them up as an ornament!