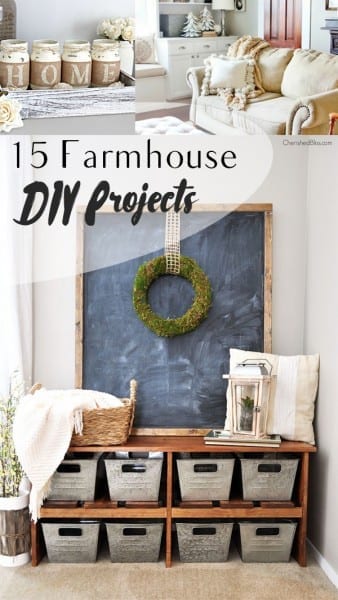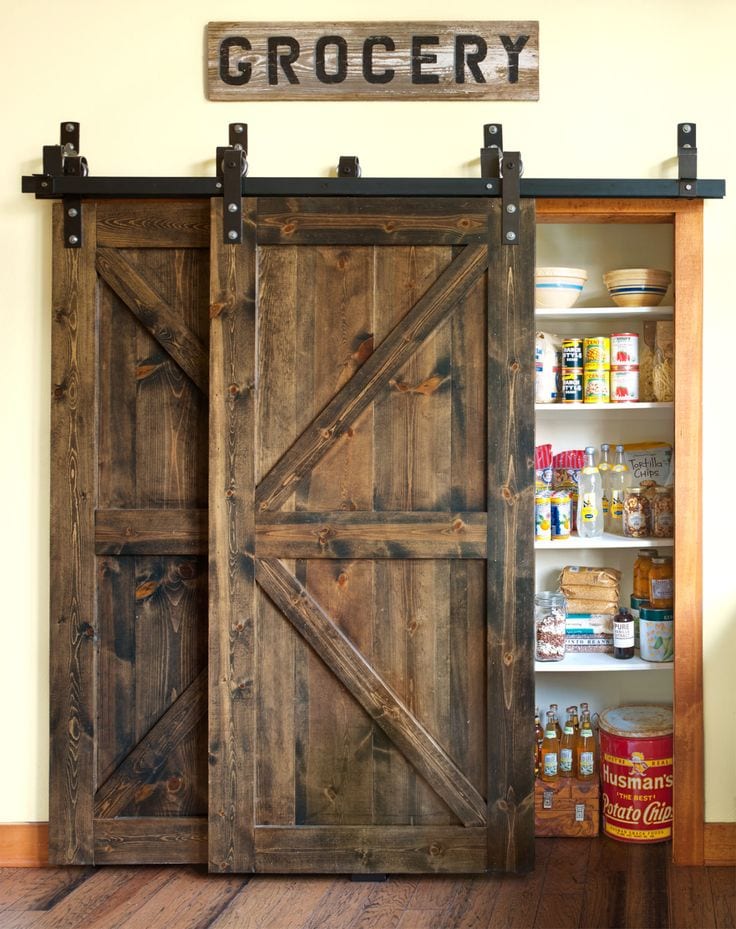 One of my favorite farmhouse DIY projects is using a barn door somewhere in the house. I think it's so rustic and great looking. I really like using a barn door as the pantry door.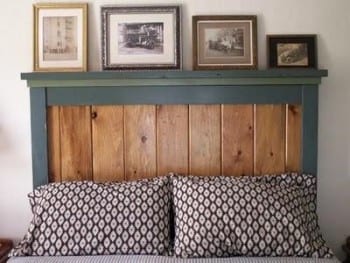 Make your own headboard that brings in the rustic farmhouse feel! You'll usually use some sort of distressed wood, but you can do whatever style and design you like best.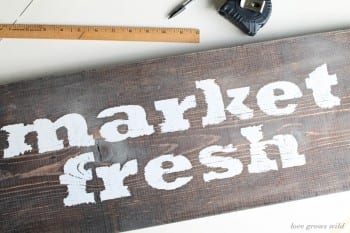 You can't have a true farmhouse inspired home without some rustic signage around the place! Put some in the kitchen, living room, entryway, and anywhere else you think!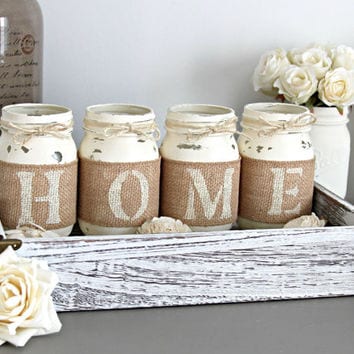 Make these adorable Mason jar holders for your home! You can use them in the kitchen, bathroom, or anywhere else you think you'll need them!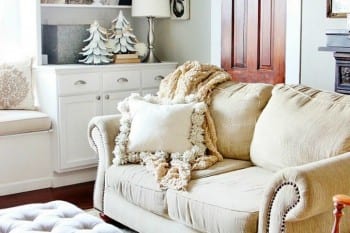 I think this pom pom pillow is the best DIY!  The pom-poms add a cozy feel to your living room!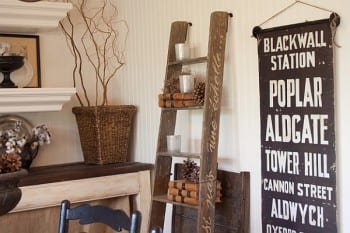 Turn an old ladder into a rustic piece of storage and home decor. Add a quote down one of the legs, and stain the ladder a dark brown. Use it to store blankets, books, or anything else! I use one of these in my bathroom to store my towels!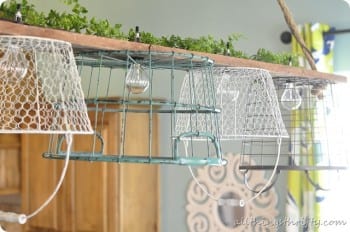 Turn a set of old baskets into a beautiful light fixture for your kitchen! Get the tutorial from All Things Thrifty.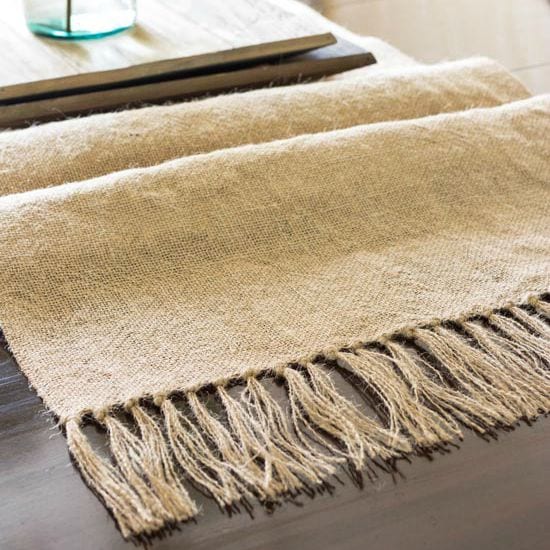 Turn your table totally rustic by making a burlap table runner. This is an easy way to update your dinner table without undertaking a huge DIY project.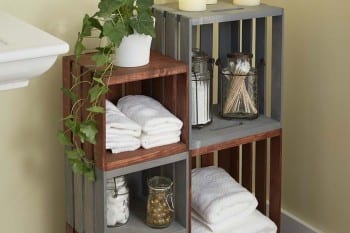 Turn a wooden crate into a genius piece of storage. Crates exude a farmhouse feel!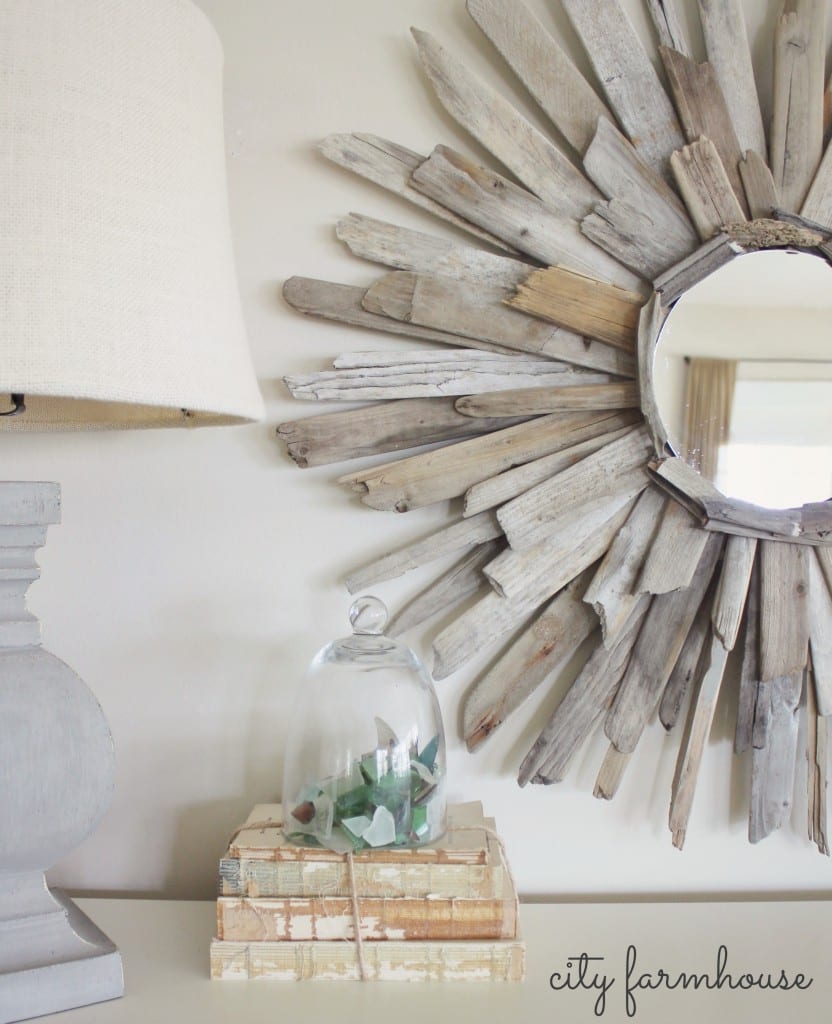 Make your very own mirror using pieces of scrap wood. There are lots of different designs and ideas, so do what you think is best for your house.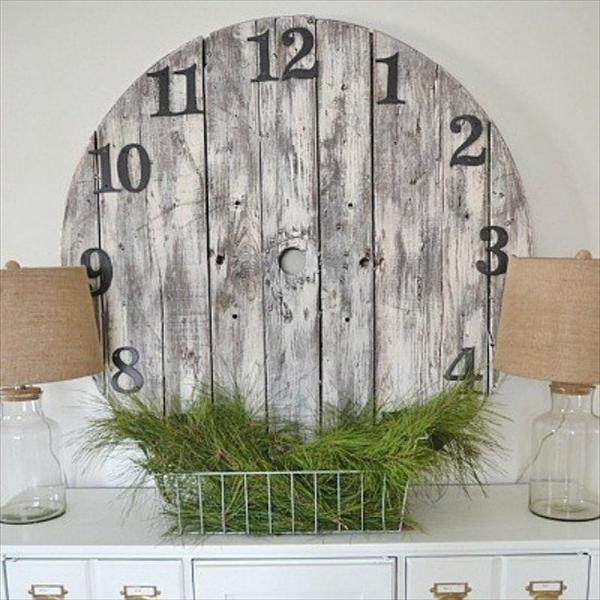 You can repurpose more wood with  a clock. Go circular or square, it's totally up to you, just make sure you weather the wood a bit!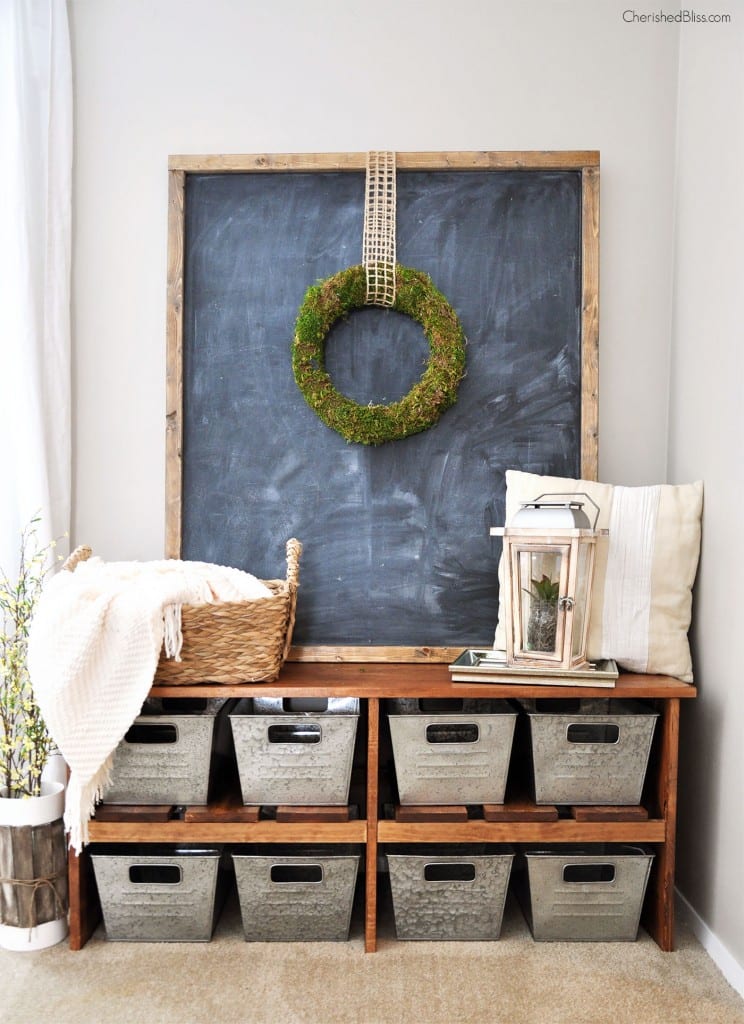 Make a fantastic entryway bench that's great for coat, hat, and scarf storage. I love chalkboards, so add one behind your entryway bench and leave your family notes as you're bolting out the door!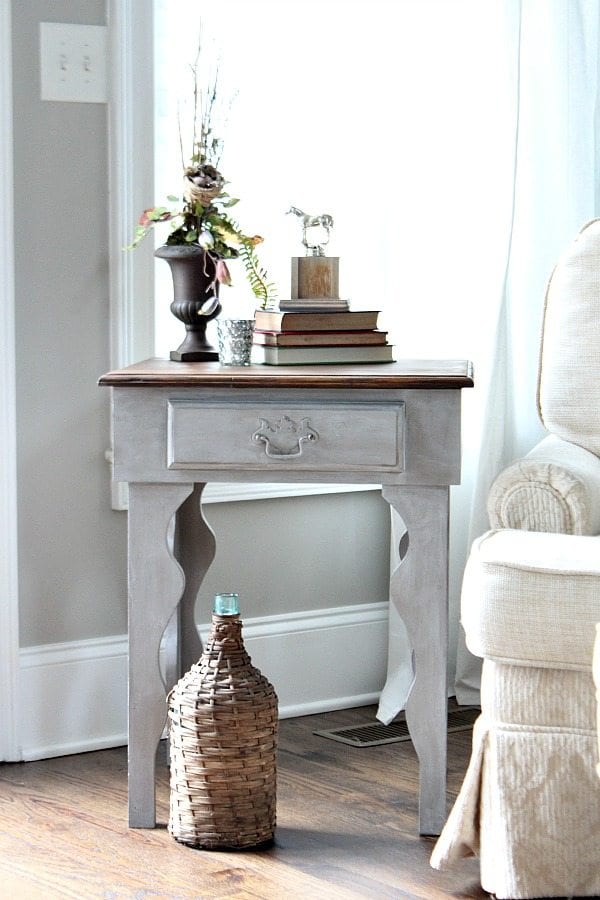 Turn any old side table into a rustic one! You can redo an old end table that you have or you can make one out of some garden pallets and a bit of handy work!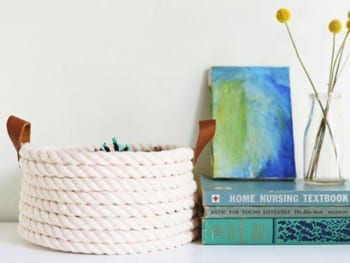 Take some rope and you can turn pretty much any basket, vase, or container into a rope-wrapped one! Choose a material that's sturdy and a shape that looks good in your home.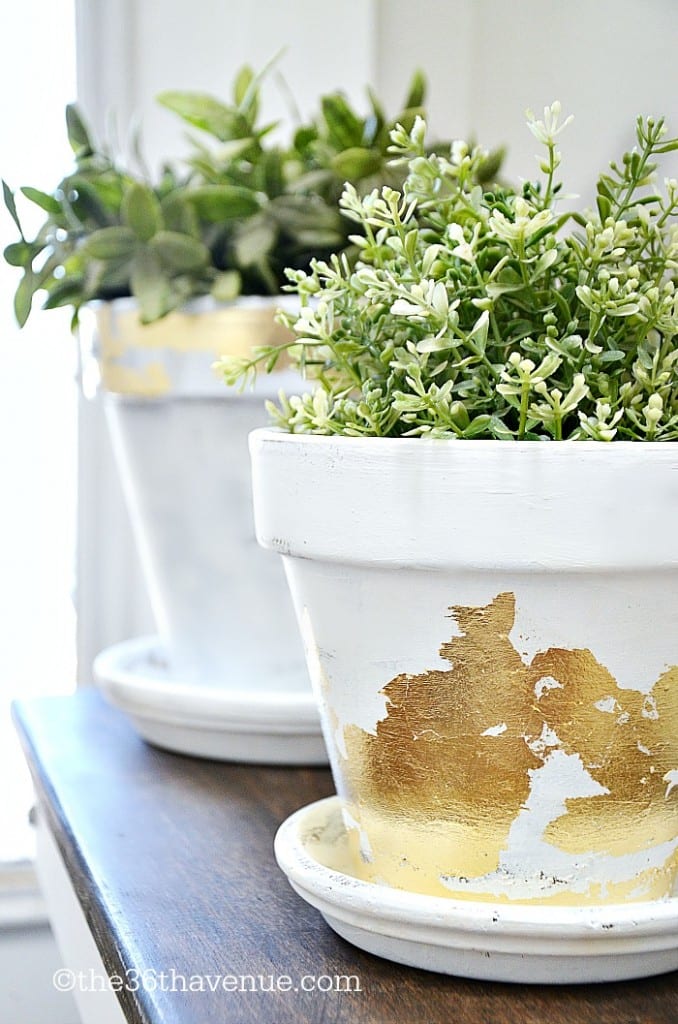 Terracotta planters are a staple of any farmhouse, so make sure you have some at home! You can distress them, too, and add some color so that it looks even better! Check out this tutorial for more farmhouse inspired projects.