Windows can make or break a space. Dress your windows up to the nines to bring out the best in your entire area. These ideas will dazzle your eyes and gladden your heart, and your windows will be transformed!

This great tutorial from Cyndy at The Creativity Exchange helped me get the whole idea. Start out with this for some really fabulous ideas.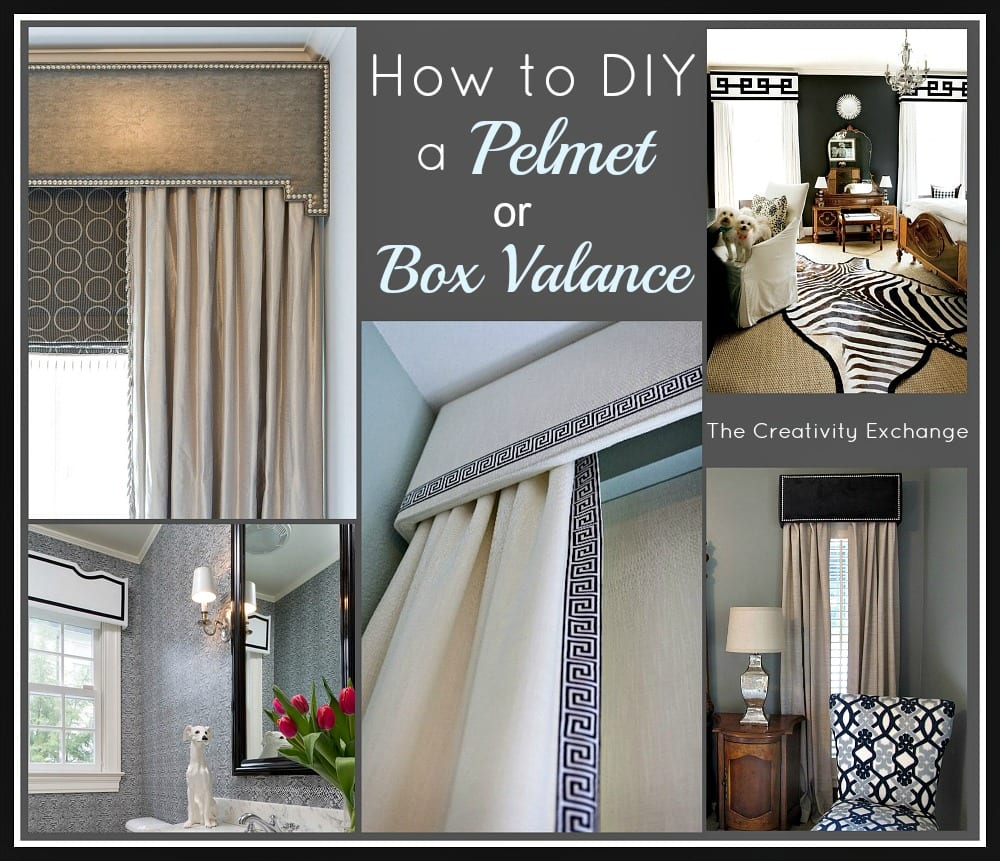 I just love this simple but homey feel from Blinds Galore. They aren't too flashy, but they make the space feel warmer and more natural. This is just my style!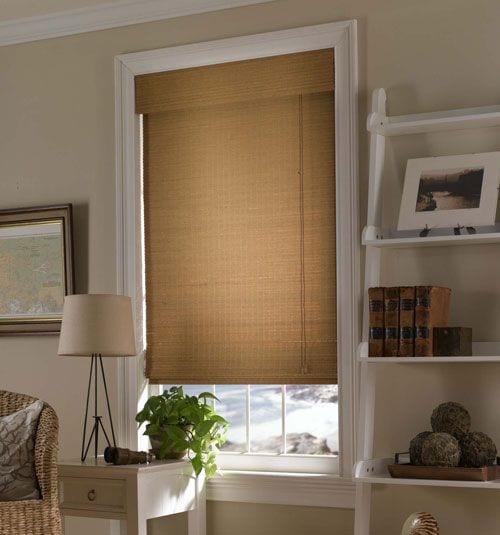 Ladies and gents, Cheri actually sewed this. That's right, with her own two hands and a little foot pedal on the machine. Beautiful and functional, these curtains take the cake.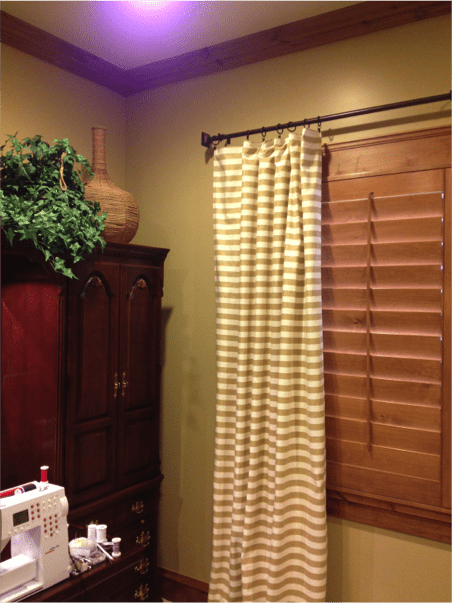 I am so enthralled by this idea from Sonya Hamilton. Her DIY tutorial is not at all overwhelming, but the end result is so gorgeous I can hardly breathe. Love it!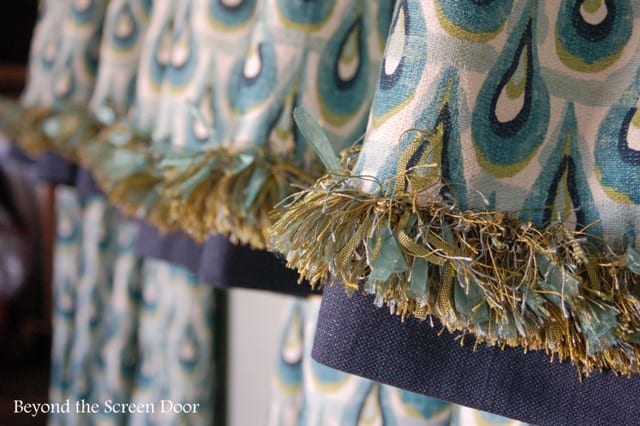 Gasp! Thank you to Jill for this cottage-feel idea. Her tutorial is very straightforward, and just look at this! Beautiful, simple, and elegant.
 This is more of a city-girl feel, and I love it. From Southern in the City this unique idea just feels indie!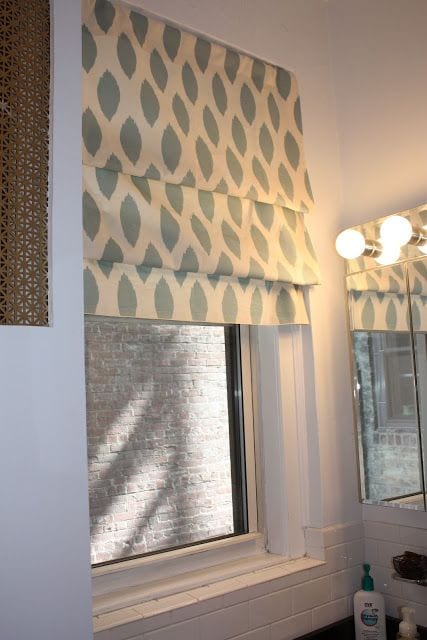 Diane. Wow. You rock. No sewing involved, everyone! And look how amazing they are! I can't wait to try.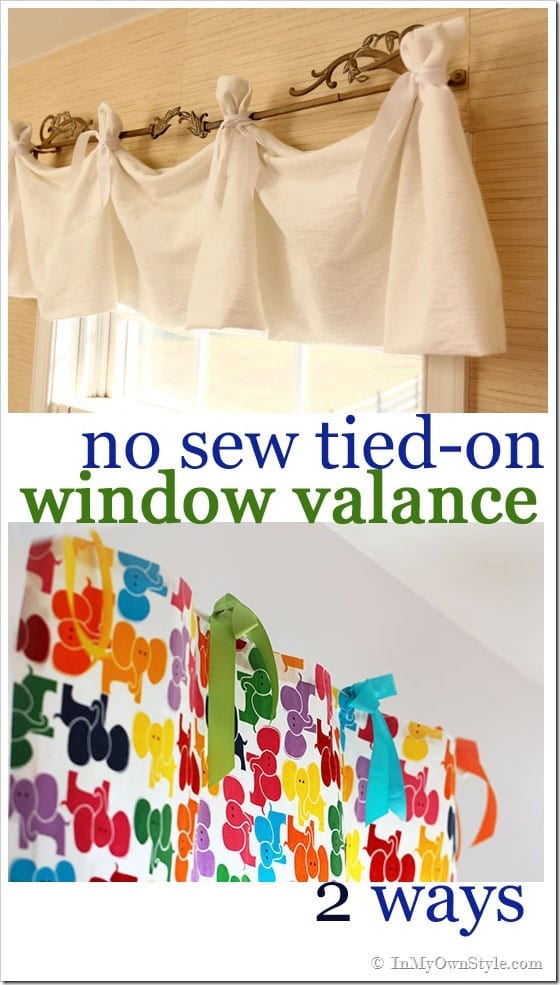 Okay, this is just too cute not to stick in here. From Sand and Sisal, the genius to use dish towels on your windows. Sounds a bit funky at first, but just take a gander at them! So classy. I'm impressed.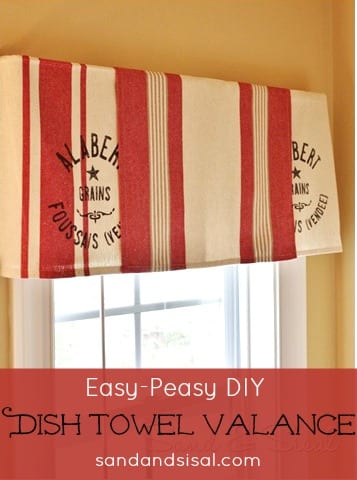 This one makes me want to sing and dance. Plus I love this title: Flamingo Toes. Her tutorial is remarkably simple but the result is to die for!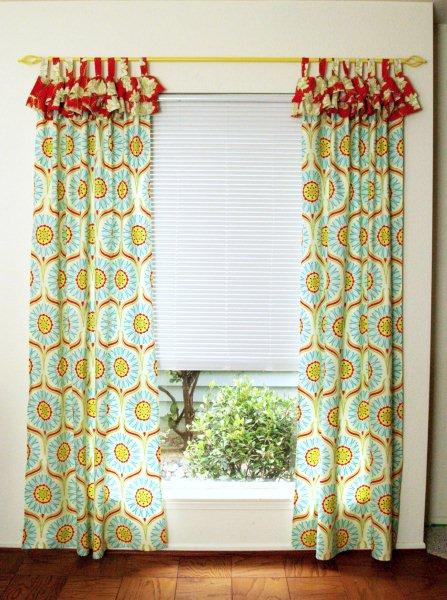 Turtle Crafty Girl knows how to get good work done fast. These beautiful curtains don't take long and last forever! Beautiful, resourceful, and very functional. Best of all worlds!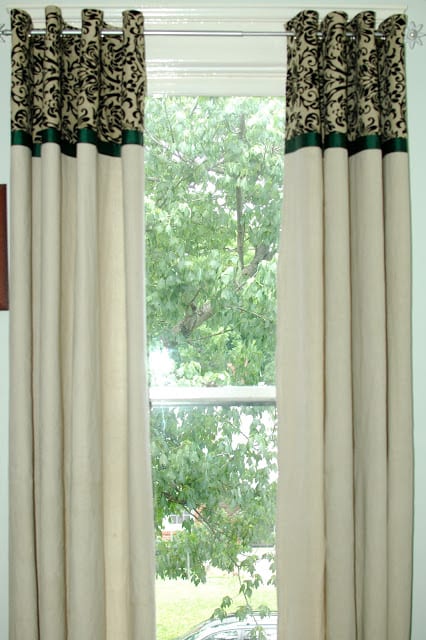 How about some grecian elegance for those windows? Leave it to Rachel to take us home in style. A la mode!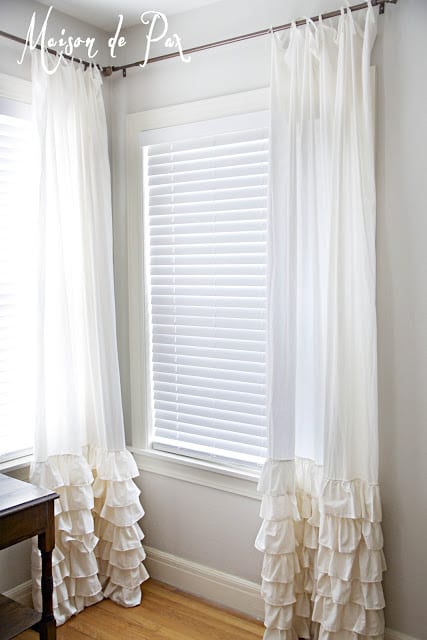 She made it and she loved it. Which is why she calls her blog Make it and Love it. These curtains are hand-made, everyone. Hand. Made. And they look totally professional. Sold 100%!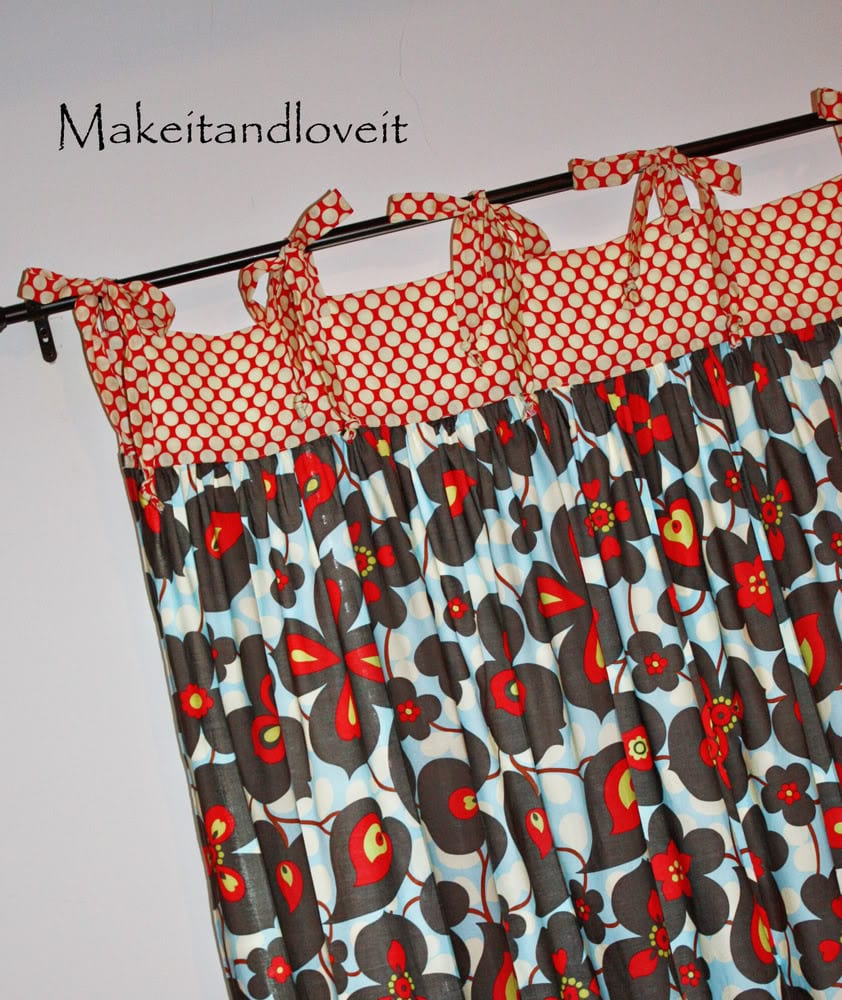 Scroll down a bit on Elizabeth's page for a description of how to make these. I am so in love with this. It looks so clever and classy, yet fun and quirky all at once!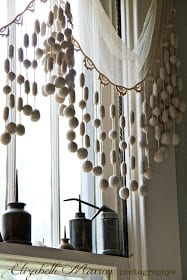 Again with some simple straightforward elegance we have Katie. These are amazing, and again require very little effort on your part!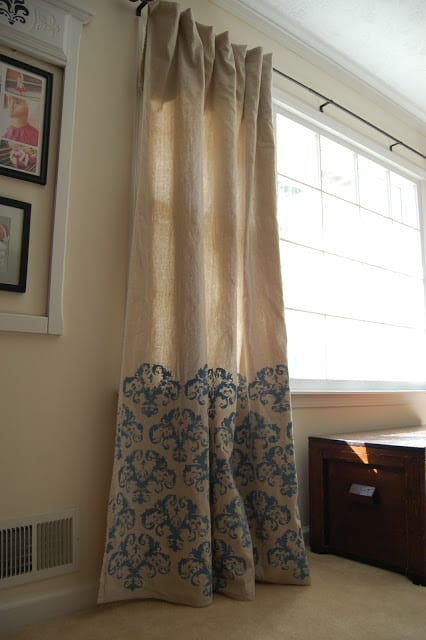 Last but definitely not least, Me So Cary. In a pinch, throw these together for a look that should have cost $200 and instead costs $22.