This is a super easy craft that your kids will love! Take a boring paper plate and turn it into a fun and festive leprechaun! Add a bit of paint for the beard (or orange paper, whatever you want)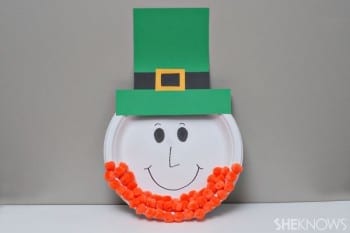 Make this fantastic 3D rainbow card for St. Patrick's Day! It's fun and, festive, and best of all, you can hang it up on the fridge! What a great craft for your kids to create and display.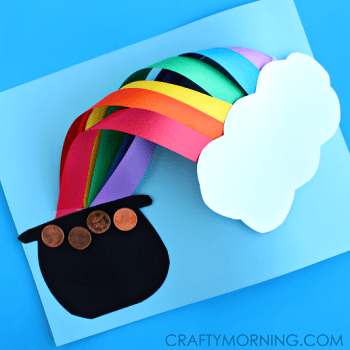 Grab a handful of green pipe cleaners and you can make these shamrocks for St. Patrick's Day. This is a pretty fast and easy craft, and they're just so fun to make!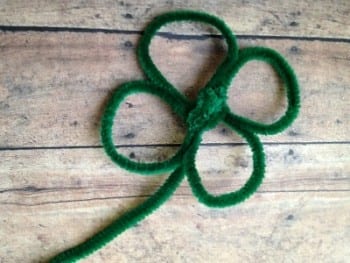 Get creative (and a little messy) and let your kids make a finger-painted rainbow over a pot of gold. Alternatively, you can also have them do their whole hand print in each of the colors of a rainbow.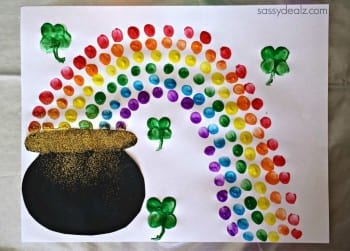 Make this awesome green leprechaun slime that your kids are sure to love! It's fun to make, fun to play with, and is just absolutely perfect for St. Patrick's Day!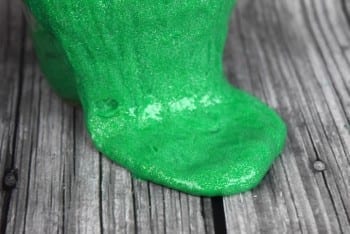 If your kids want to make something a little bit fancier, then try this felt shamrock bouquet. It's a cute little decoration or prop that your kids can carry with them all throughout the day!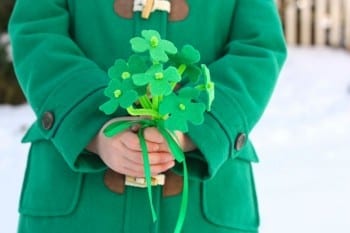 Grab some noodles, dye them green, and then make a cute little green noodle necklace your kids can wear during St. Patrick's Day. Not only will it be the green they need for the day, but it's also a craft they can make just for them!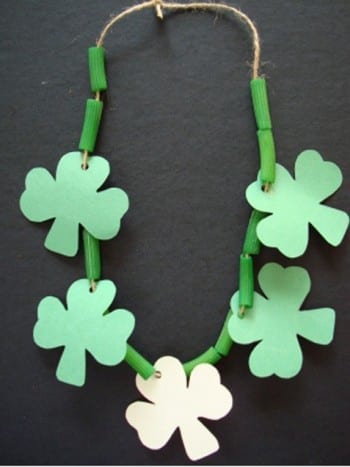 Another altnerative to the above craft is a necklace (or bracelet) made from Froot Loops or a similar cereal with multiple colored pieces. Just string them up, add a paper shamrock with your kids' name, and you're good to go.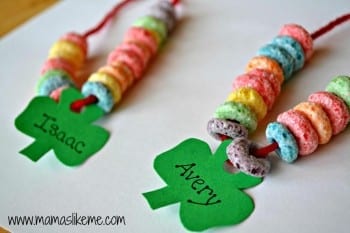 I think this is such a clever craft idea! Take a paper plate and turn it into a festive St. Patrick's Day party hat. I bet you never thought of that! You just cut out the center (making it into a shamrock shape) and then fit the rim around your kids' heads!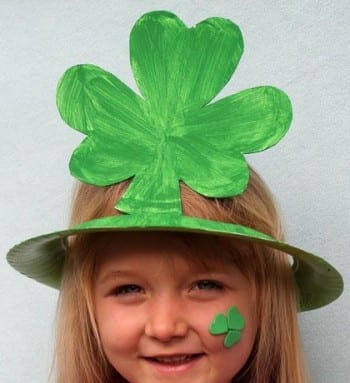 For a fun craft and game, try this idea! Make leprechaun bottle bowling pins! Your kids can make the pins and then you can play leprechaun bowling throughout the day!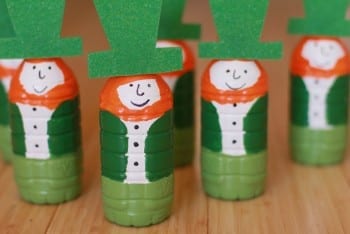 Here's a great craft if your kids plan on taking treats and little goodies to their classmates. These leprechaun candy huggers can each hold a little chocolate coin and are great as small gifts!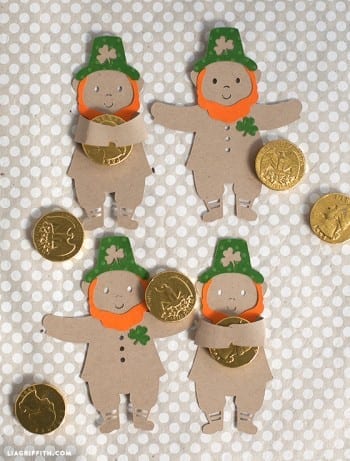 Put together these tasty rainbow treats with your kids that they can enjoy on St. Patrick's Day! They consist of an apple sauce cup, some marshmallows, and those colorful sour straws! You can tweak it as needed, but isn't it cute?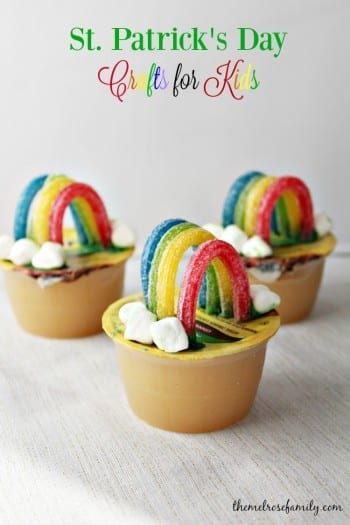 Fashion a pair rainbow binoculars that your kids can use to look for leprechauns this St. Patrick's Day! You just take two empty toilet paper rolls and wrap them in rainbow colors! So easy and so fun!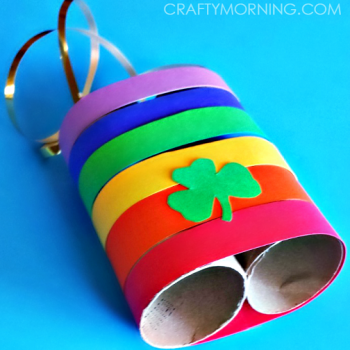 And, of course, you can't talk about St. Patrick's Day without mentioning a traditional leprechaun hat craft! There are so many options out there, so just choose a design and tutorial you like, and go for it!