Maps. I love them. I love everything about them. I love the images they connote, the memories they stir up, the squiggly little lines that tell silent stories of street names where unknown people live. There's a kind of beauty in seeing the world on paper. As lovely as they are, here's an honesty moment: I don't use maps. With the age of GPS's and mapquest, we don't really have a need for paper maps. So what do we do with the beautiful globes we have stored away? Here are 10 ideas for putting them to use.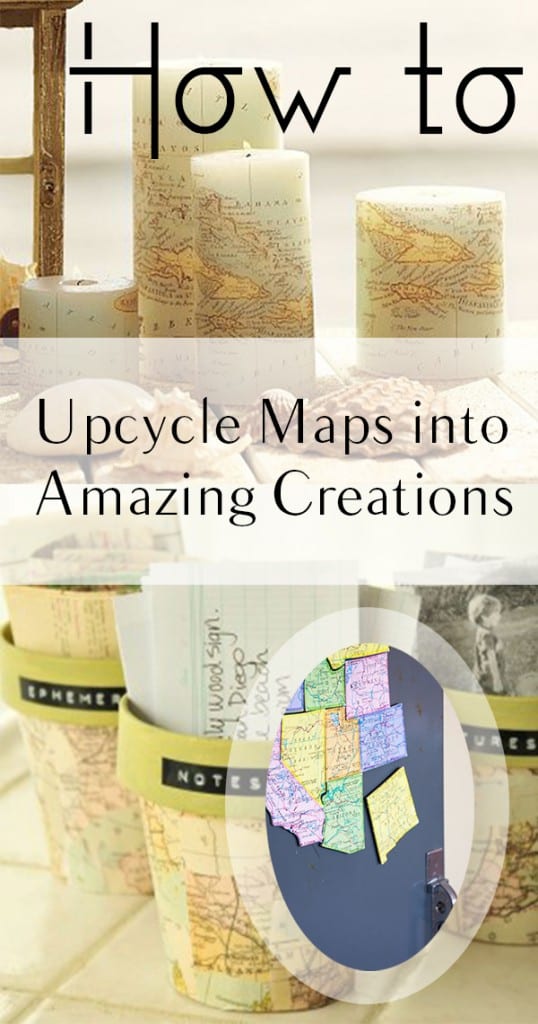 Dear Stampington, thank you for your brilliance. Turn ceramic pots into gorgeous storage units using an old map. You won't have to hide these inside of drawers and cabinets, they can be displayed with a touch of creative pride.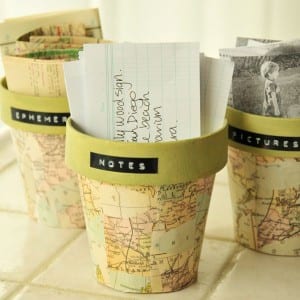 I never would have thought of this in a million billion years. So, I love candles. And as mentioned before, I love maps. Dianne put the two of them together covering elegant candles with pieces of the globe that have special meaning to you. See the tutorial on her fabulous blog.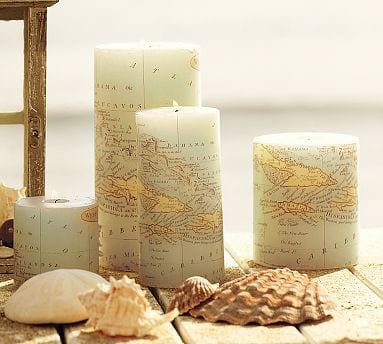 CK and Nate are absolute geniuses when it comes to upcycling ideas. We all have places that hold special meaning, why not pull those places into one display? Map your favorite areas and put them in frames; every time you look at them will be a wave of memory for good times past.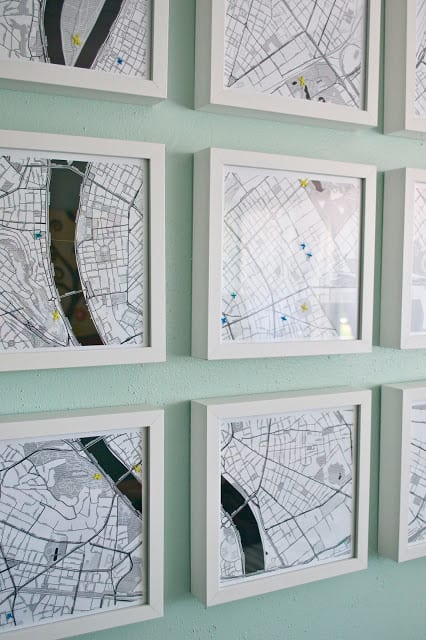 I think the places that mean the most to me are meaningful because of the people that were there. Emily gives a tutorial for using maps as Valentines, memorializing shared memories in a classic keepsake. This one doesn't even require too much time or crazy materials.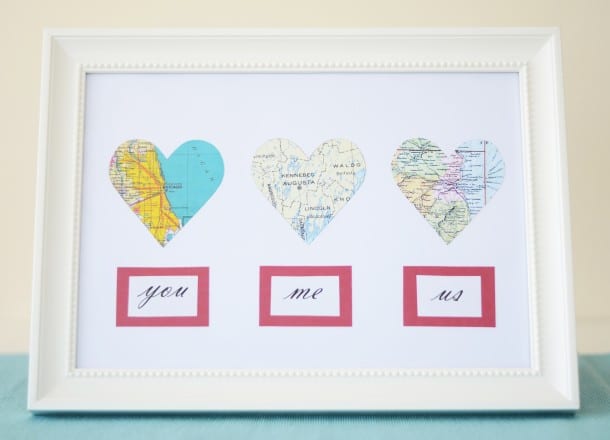 How about a lamp-shade made from a map? Stephanie didn't just think of it, she created it. The tutorial is surprisingly simple and the finished product, as shown, is stunning.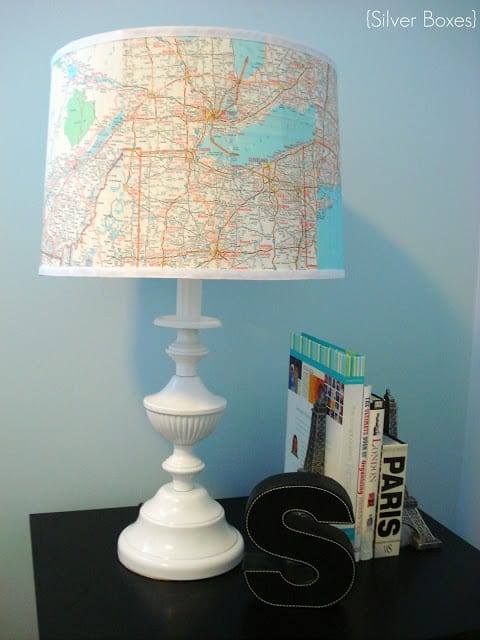 Oh Happy Day means what it says. This project will make for one seriously joyous day. Get the kids involved by pinning down places visited or lived in as a memory-map. This can be hung on a wall or in someone's room to preserve and visualize the memories.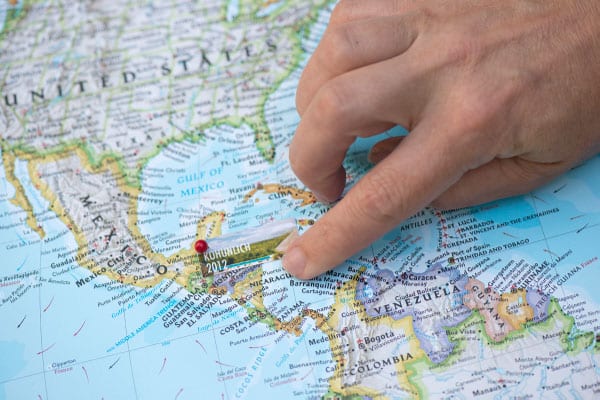 Here's another idea for kids: what kid doesn't go crazy for magnets? Endless hours of fun are involved with Natalie's Map Magnets idea. Easy to make, fun to use, and they can even be education. Triple score.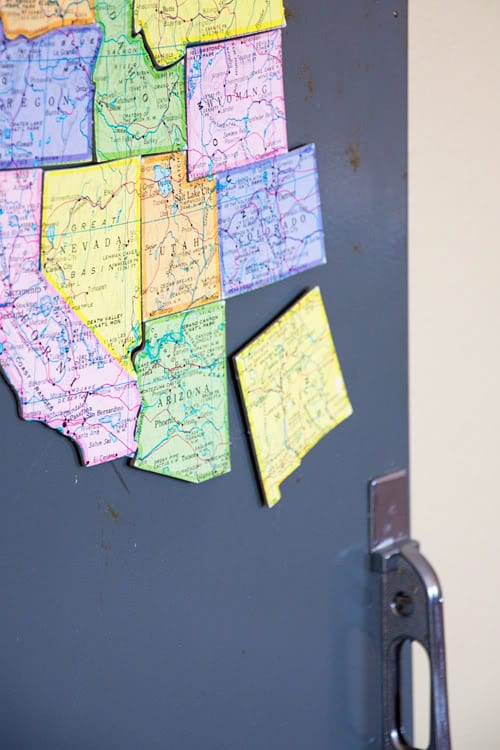 I've seen lots of map wall hangings in my time, sometimes kind of tacky looking. Selina gives a brilliant idea (and easy tutorial) for putting a map on the wall in a creative and very aesthetically pleasing way.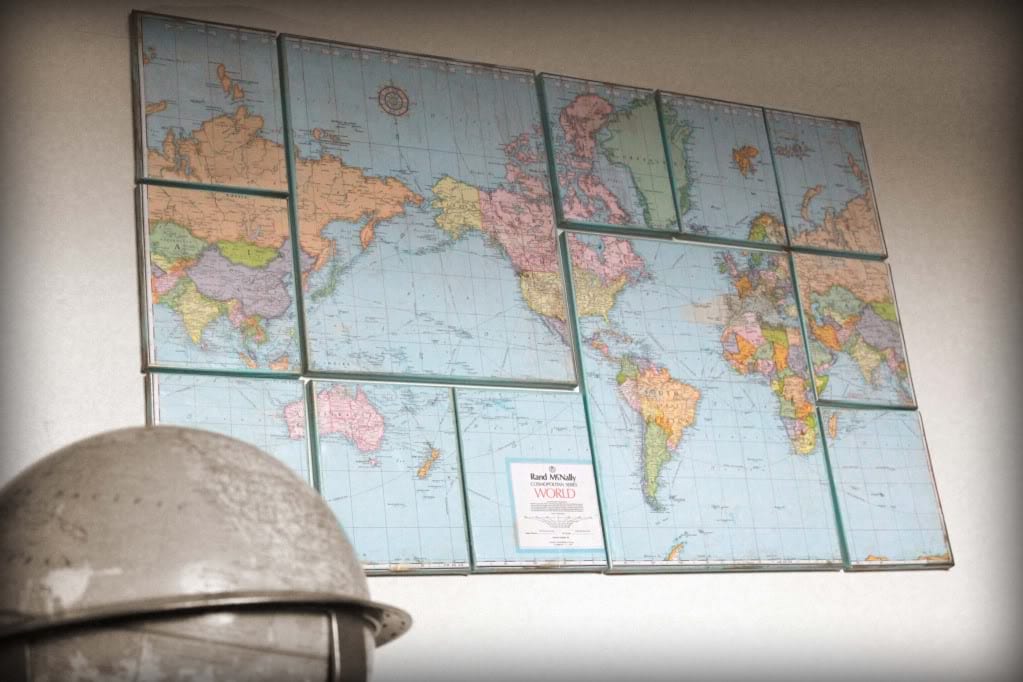 Okay, I absolutely love this one. I may have let out a little gasp of delight when I came across Paisley Sprout's brainwave shown on her blog. It looks complicated, but her tutorial will quickly show you that it's simple and eco-friendly, not to mention the fact that it's straight-up awesome.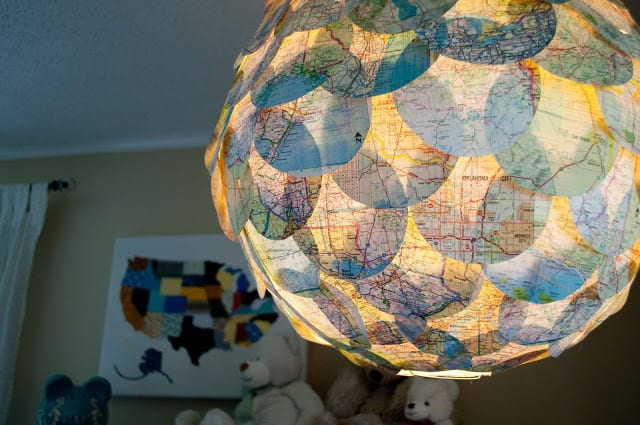 Looking for ideas to contribute to a travel theme? Ladies at Spoonful of Sugar were too, and they came up with this one. I love the idea of using a map on a serving platter! It looks beautiful and can dress up a small space.