Ah, Spring! It has got to be just around the corner, right? Which means, of course, that it's time to add some pizazz to porches long forlorn from Winter. Enjoy some fun ideas for how to add some decor with lots of personality to your Spring porch.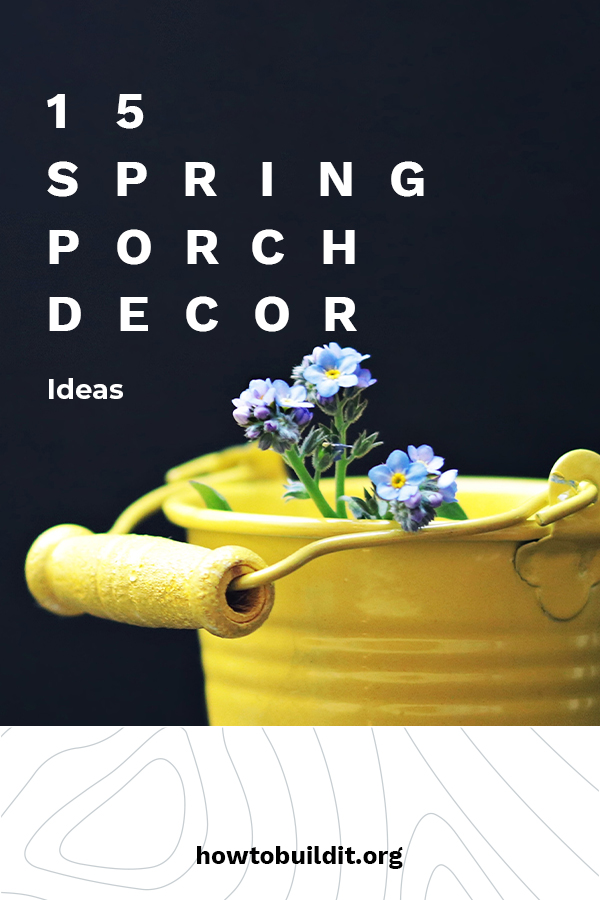 Sutton Place is a favorite for me, and they stunned me again with this beautiful and totally darling flower idea. Using rainboots (pick your style) and farced plants (see David's site for a how-to), create a porch display to bring a smile to the saddest face.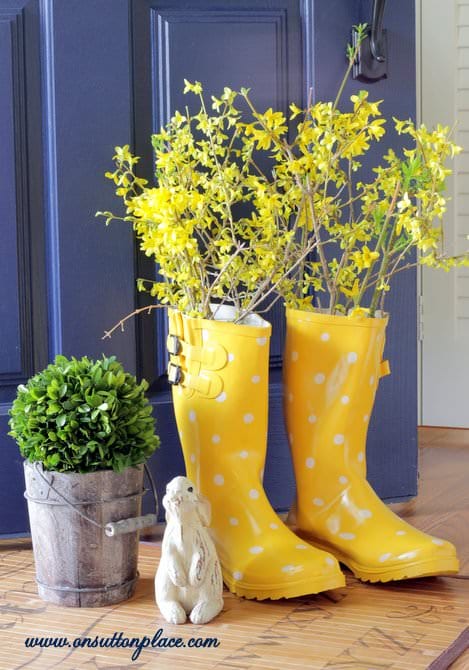 One of my favorite Spring traditions is just sitting on the porch, enjoying the new life of Spring and talking about things I love. Crystal puts this old-fashioned knack into practice with her light Spring pillows to spice up a porch bench. This is a must for me!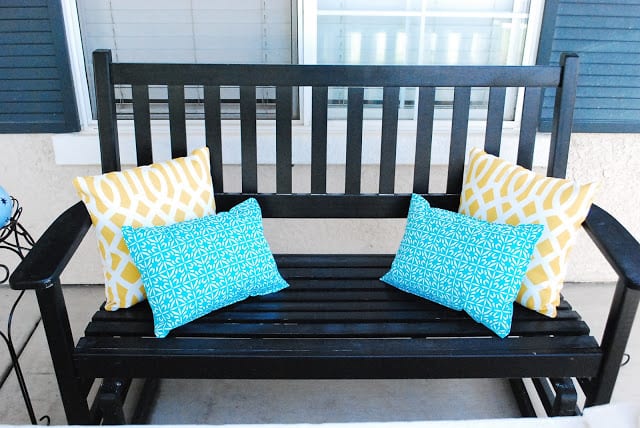 I love love love this beautiful idea from Marji. All of the elements of Spring–budding flowers, sapling trees, gardening–put them together in this cute porch display that is simple to make and candy for the eyes.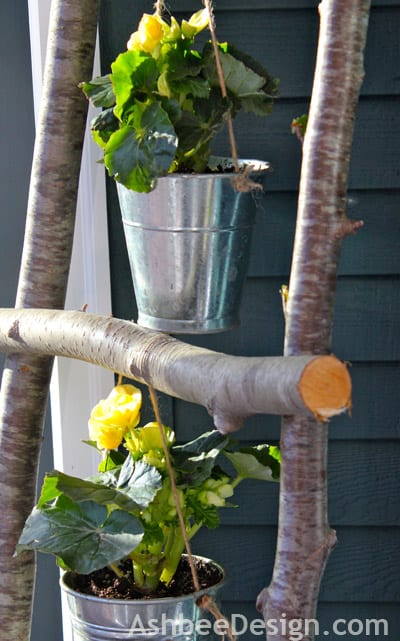 A Spring porch doesn't need to be cluttered, and Alese shows a simple and cost-friendly way to add some color and class to a porch in need of a bit of Spring appeal. This isn't a huge to-do, but it's a gentle touch of beauty and elegance.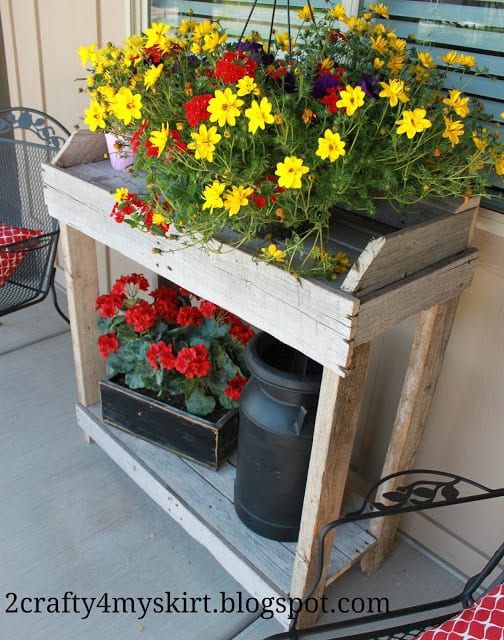 I admit it, I'm a sucker for old-fashioned milk-cartons. There is absolutely something quaint about their sweet country feel. As much as I love them, I've never been able to work them into actual decorating, but Fussy Monkey provides a great tutorial for using one in a clever and beautiful Spring porch decoration.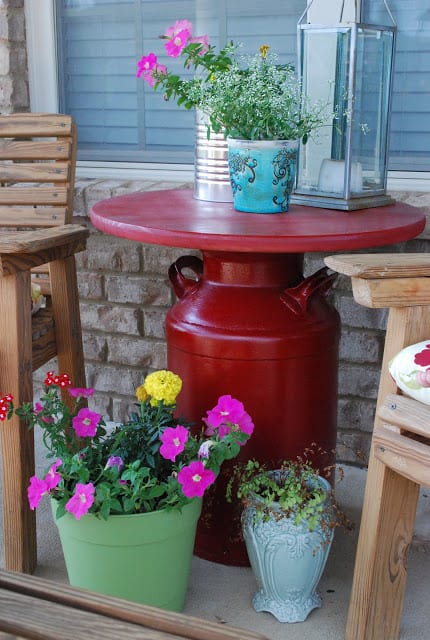 Flowers are a must for any spring decoration, and Amy knows just how to show them off. For this tiered display, she gives detailed instructions for your very own porch sitting flower tier!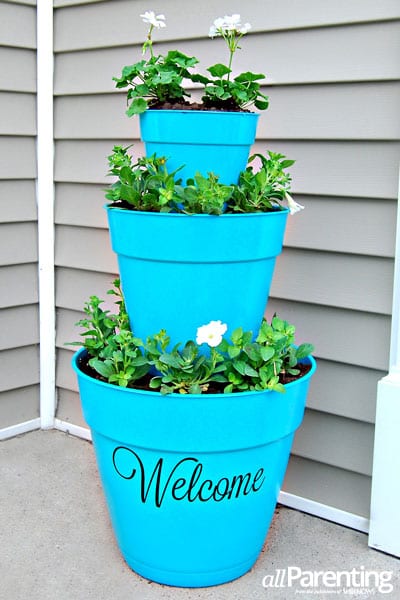 Nothing says spring like a bird's nest. I love catching glimpses of feathery friends' little houses, but it's pretty rare. Yvonne shows a great (and do-able) way to bring nests to life and display on your front porch.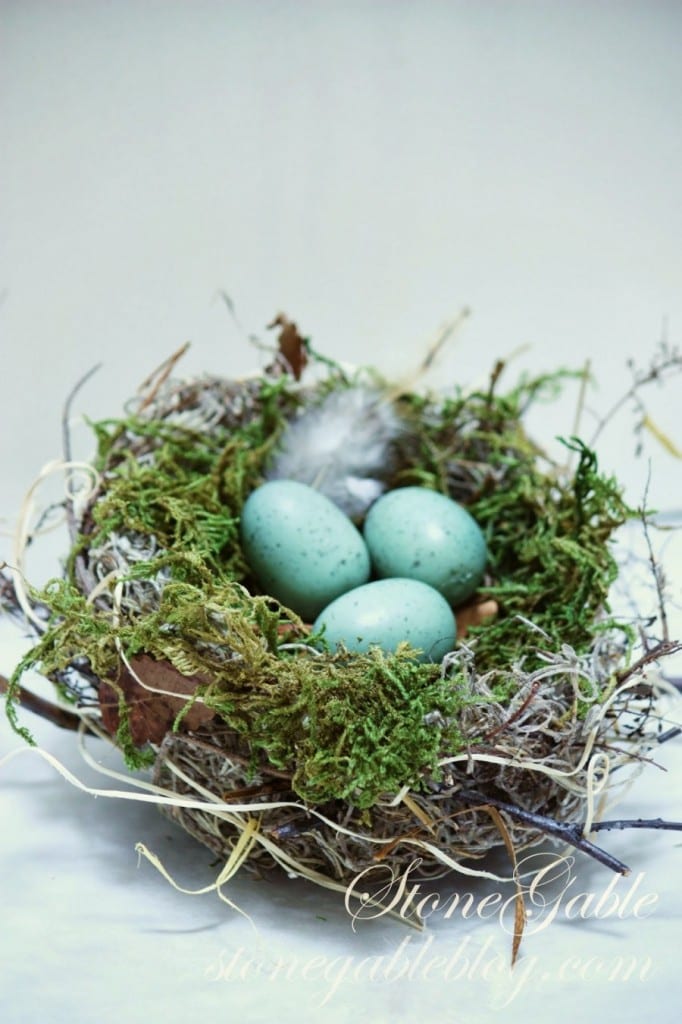 There's something about rain-boots that just makes me smile. They are colorful and fun, but it seems that I only use them for a few months out of the year! Aiken House has a stupendous tutorial showing how to pot flowers in–that's right–rain boots. Fly me to the moon!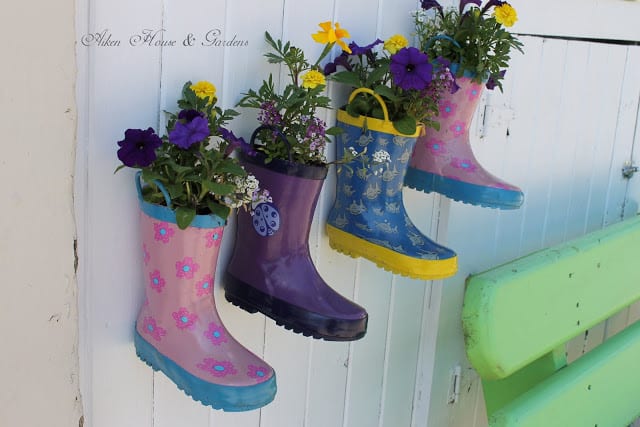 Looking for ideas to add a beckoning welcome to your front porch? Holly shows off an easy tutorial illustrating just that. I adore this chalkboard idea–you can personalize messages and leave a friendly welcome for all passers-by.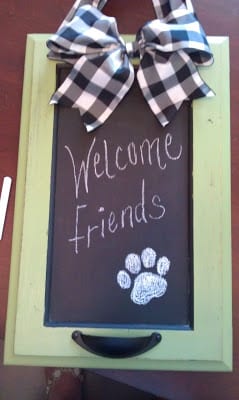 I about had a heart attack (in a good way) when I came across Elise's idea shown on her bog. These clever lanterns made from mostly household items can sit on your porch giving light to evening wanderers, and stay looking enchanting in the daytime. Love it!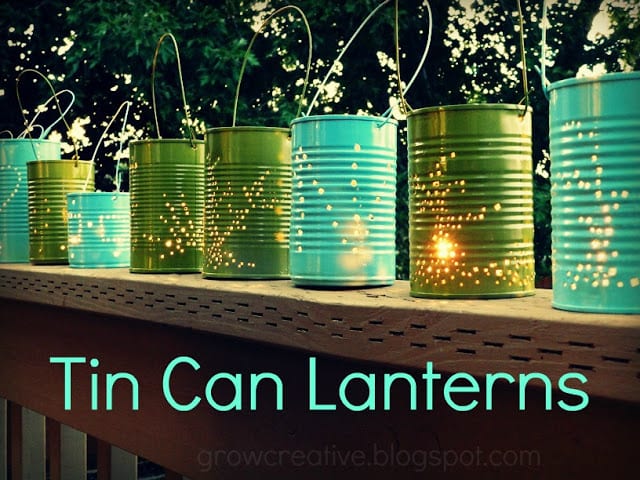 Carlene deserves a tremendous shout out for this super idea. An old wooden board seems useless until you use her tutorial to spruce it up and use it on your front porch. Adding the whimsical touch of flowers, this looks is classy and comfortable.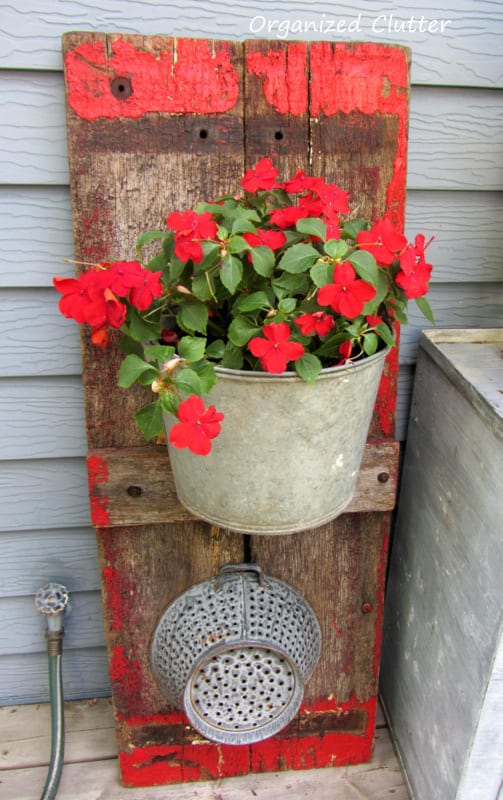 Old dresser drawers usually sit in the basement. Collecting dust. Why not pull them out for Spring? Use them on your porch with Andrea's ingenious tutorial. I really love this idea; it gives the flowers an extra flair.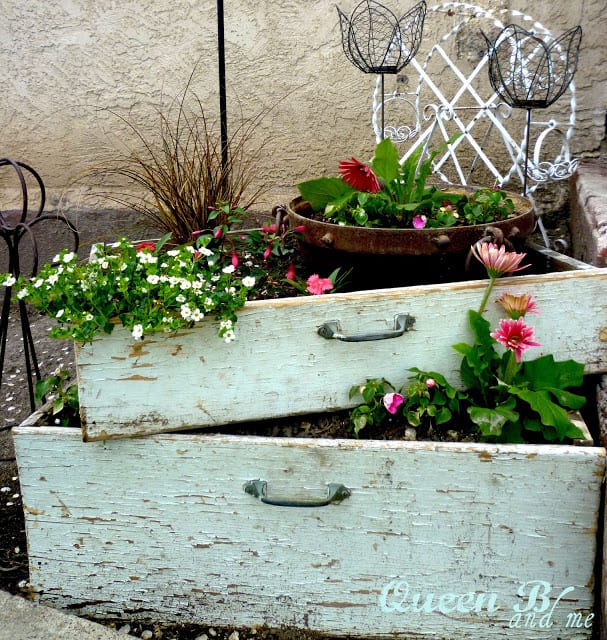 Bird houses never get old. They are inviting and cute with a vintage feel. Annie includes the bird-house touch in a porch decoration, shown in her clever tutorial.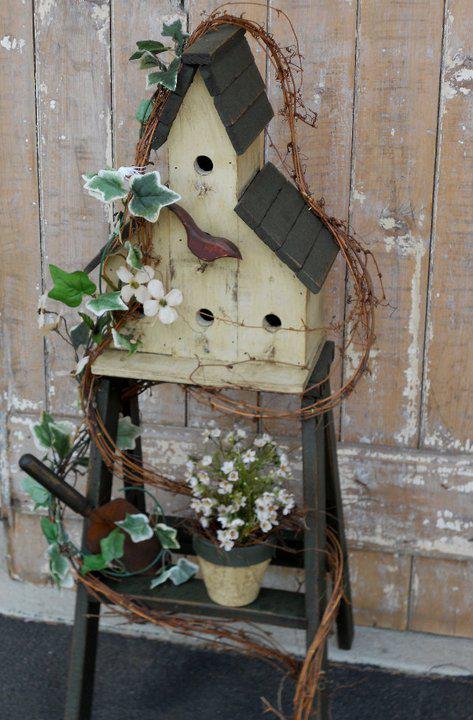 I absolutely love pansies. They're so happy and adorable, and those things are so darn hard to kill! Which is great for me, because most plants wither away at the slightest touch of my hand. Jessie put pansies to an enchanting use in this wall display. Using materials around your own house, this flower arrangement is a real charmer!
Susan has an awesome photo-stream of her porch before and after the DIY makeover. Let me tell you, it is extraordinary. She spruced things up with some plants and arranging formats to create an whole new look.