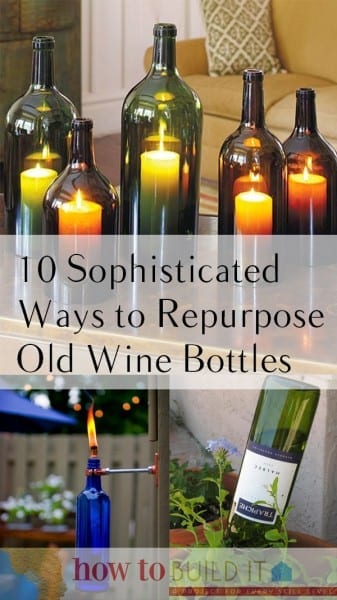 Turn an empty wine bottle into a fantastic outdoor torch! You just clamp it onto your wall (or place it on an end table—whatever you think is best) and there you go! You can even add some citronella so that it helps to keep mosquitos at bay.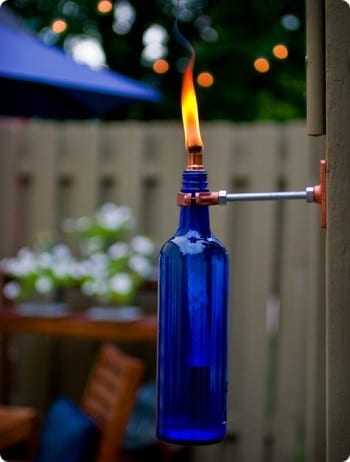 I bet you didn't know you could turn a wine bottle into an automatic watering device! You just fill it with water and stick it neck-down into the soil. The water will be released right when the soil is getting dry and thirsty!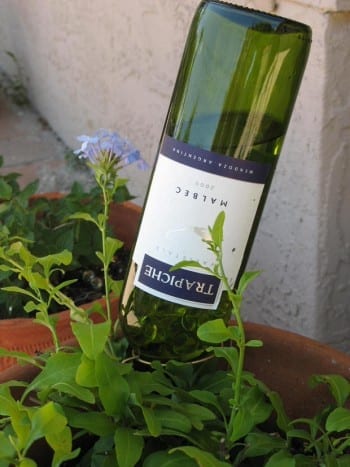 With a bit of arts and crafts skills, you can turn those old wine bottles into some fancy decorations perfect for around the house! You can wrap them in yarn, paint them, or do whatever else you think looks best!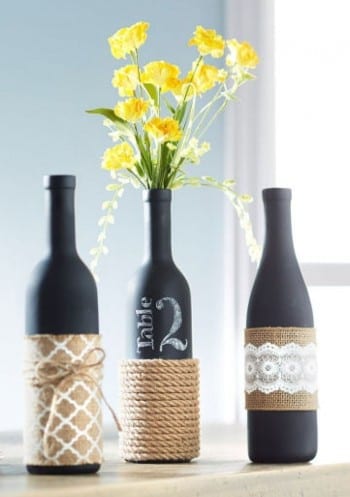 Consider making your own DIY planters out of wine bottles. Just cut them as short as you need, fill them with soil and your seeds, and you're good to go!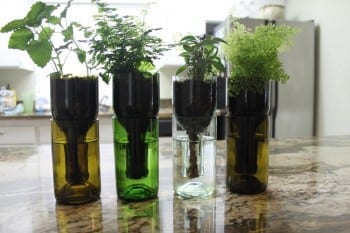 This is such a cool idea! Make some fantastic hanging pendant lights out of wine bottles! Cut them to the appropriate size, decorate them as you wish, and then hang them up! What a great idea for the kitchen!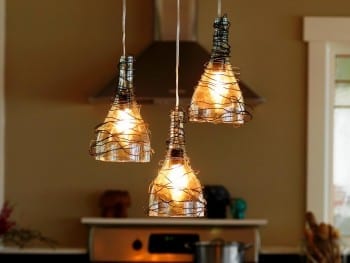 Make a bird feeder with the wine bottles that you have. This is really simple, you just need a little dish to put it on, and then fill the bottle with bird feed and hang it up. The birds in the neighborhood will love you for it!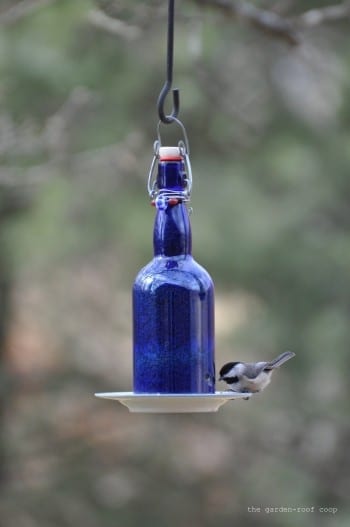 If you like hurricane lights, then make your own out of old wine bottles! You just cut the bottoms off the bottles, stick any size of candle inside it, and then arrange them however you want. Light the candles and you're good!
If you want to recycle, then use the wine bottles to make a garden edge in your yard. It's cheap, easy, and actually looks pretty good!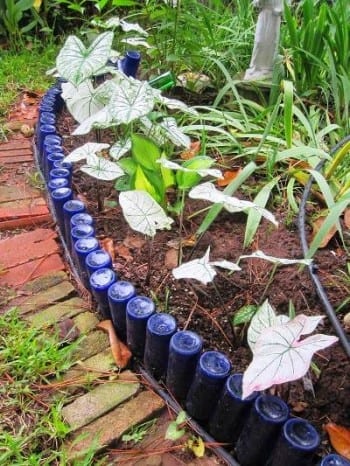 If you make your own soap, then you can use old wine bottles to store them. You just need to get or make a pump lid and that's it! I think this is a nice rustic touch for the bathroom or kitchen.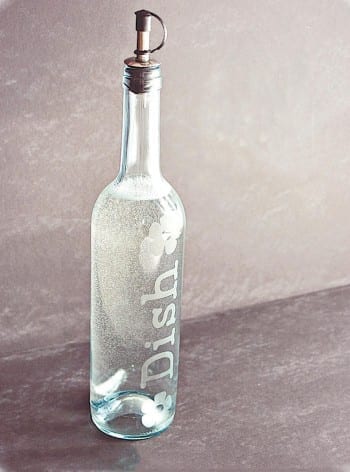 Another great way to reuse wine bottles is by storing your homemade oils in them. I love experimenting with different kinds of oils, but it can be expensive. So, if you're like me and make your own, wine bottles are a great (and really beautiful!) way to store them!