Do you have a small corner or room of your house that needs a colorful update of some kind? Why not put a mural on the wall? Believe it or not, murals look wonderful in a variety of different small spaces. Something about them creates a sense of depth; making just about every space look much, much larger. And not only that, but there are a variety of mural styles to choose from when designing yours. So it's really easy to add a sense of personality. Here are a few mural ideas you should add to a small space in need in your own home.
Natural Mural
Bring the outdoors in with a naturalistic mural like the one below! Whether you choose a grove of trees, a waterfall scene, or even the summit of a snowy mountain, a mural like this would look absolutely lovely in just about any home. You can create something similar in your space with wallpaper, or you can whip out your paintbrush and try your hand at creating it all by yourself.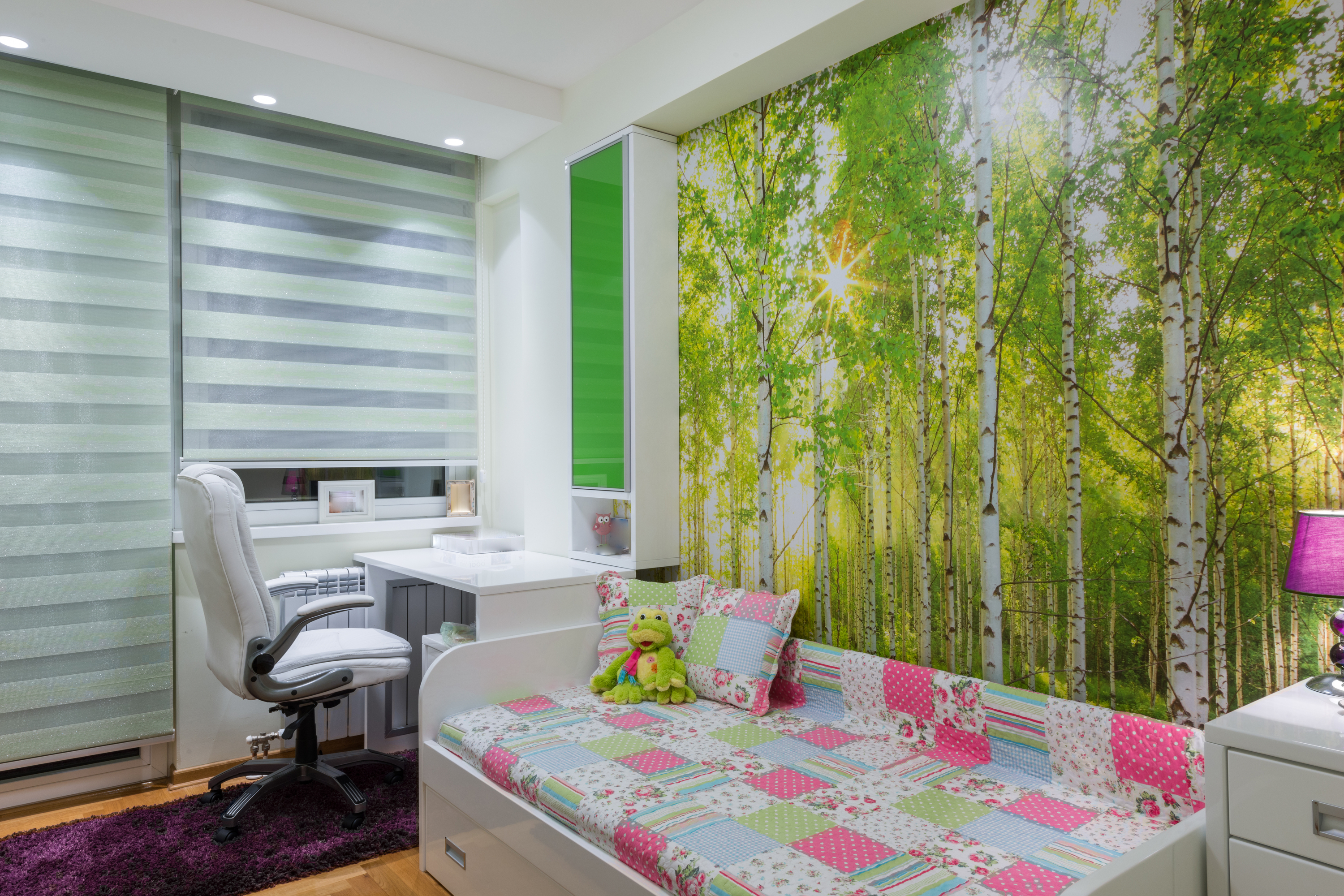 Cityscape
If you have recently traveled to an elaborate foreign country, and want to bring the same scenery back with you, put it up on your wall in a mural form. This beautiful cityscape makes me happy just by looking at it, and I think it really does wonders in regards to making the space look a little bit larger.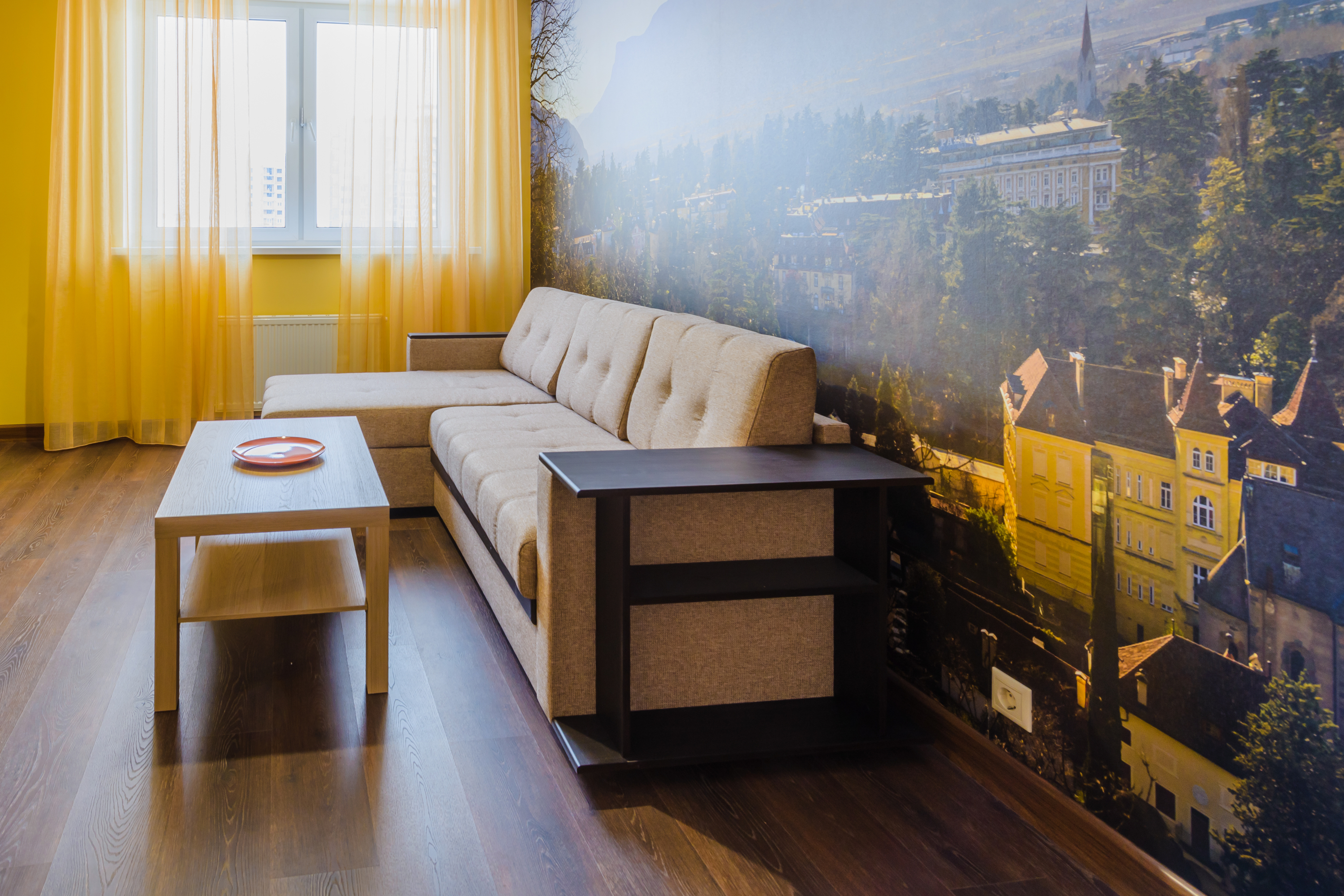 Simple And Chic
If you want to create a painted mural, but don't want something that is too loud or busy, go for a simple design such as the one below. The three red flowers create just enough visual interest on that back wall, and their size makes the room look simply huge. Murals like these are pretty easy to put up, too!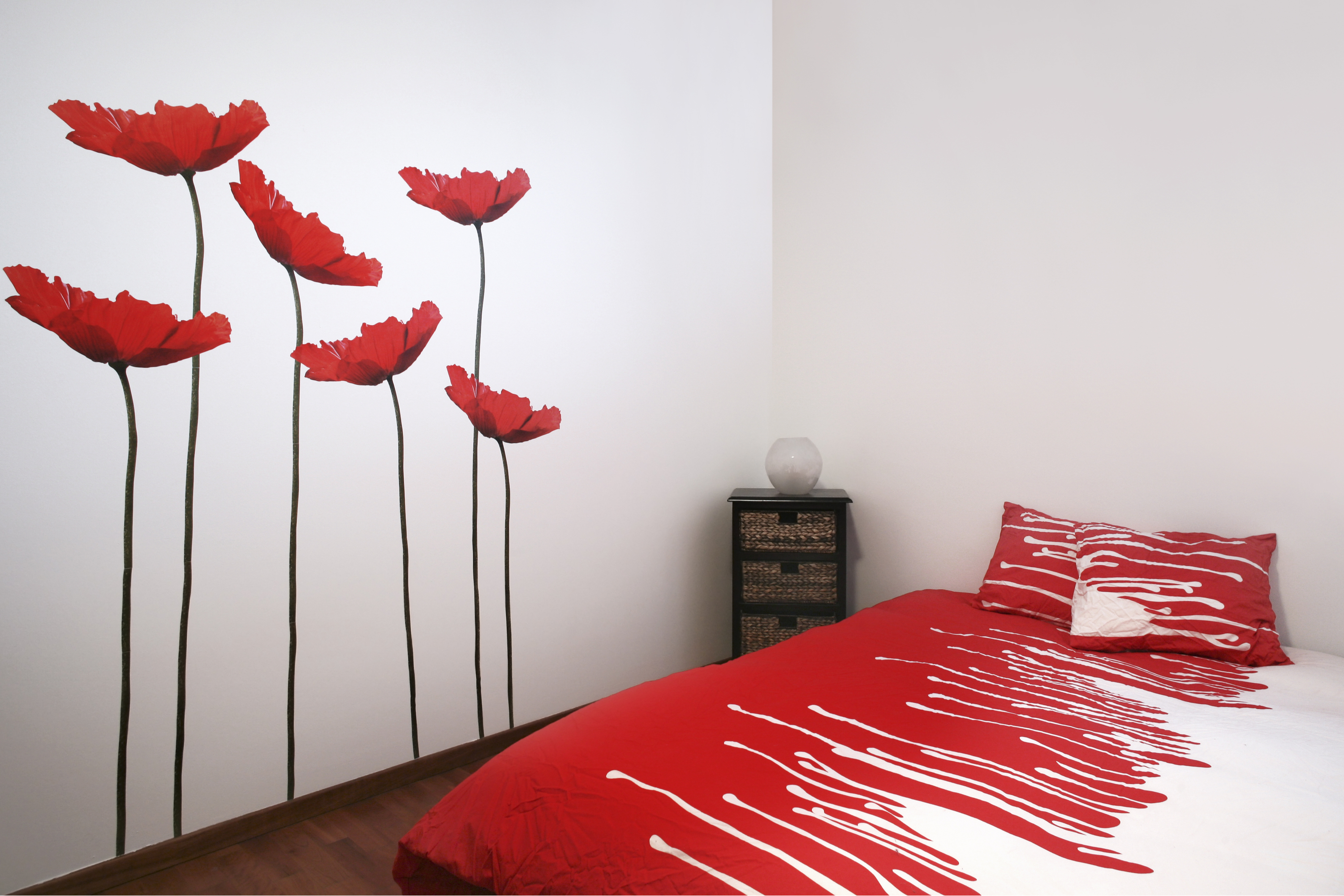 Mandala
Get in touch with your inner balance with a fun and colorful mandala mural on the wall of your living space. Every mandala is different, so you can go as intricate (or as non-intricate) as you would like. Pick up a pattern off of Amazon and try your hand at creating this look in your own home.