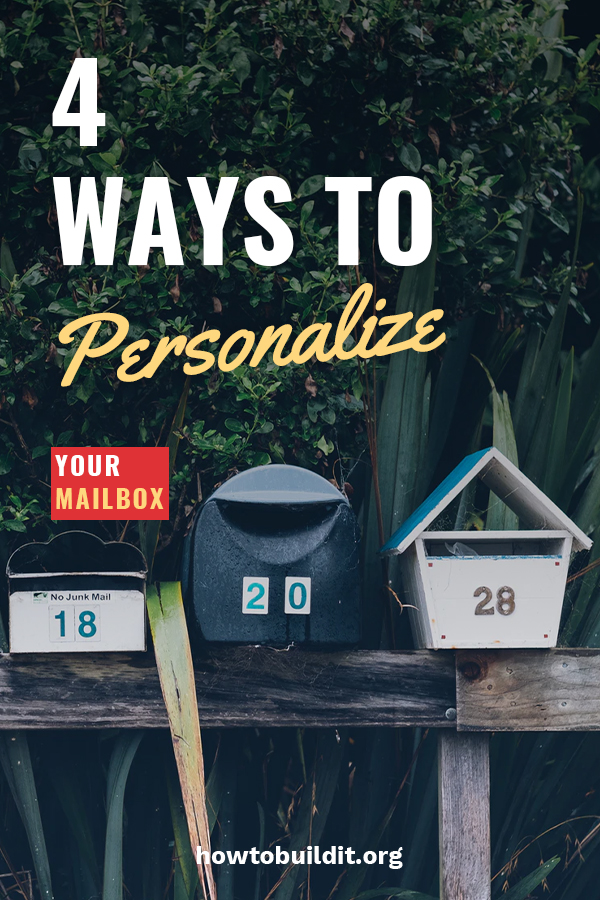 Tired of the plain ugly mailbox currently lining your driveway? I can definitely relate! For years we had the same off white mailbox on a column and I always HATED how it looked. We had always talked about redoing our mailbox but never wanted to commit to the DIY time needed to complete the project. Fortunately, just the other day I found an easy way to personalize my mailbox and I couldn't be happier with the result! Here are some super easy ways to personalize your mailbox. I promise you won't have to break out the brick and mortar!
4 Ways To Personalize Your Mailbox
Add Some Stickers
Looking for a quick and easy way to update your existing mailbox? All you have to do is use stickers to create your desired look! You can find a whole host of stickers specifically made for mailboxes on Amazon here. There are many different options available, so pick the design that speaks the most to you. However, prior to application, you'll want to use soap and water to clean the area. Plus, the stickers won't stick to a dirty area! Once clean and after the surface has fully dried is when you can move on. This is one of my favorite custom mailbox ideas.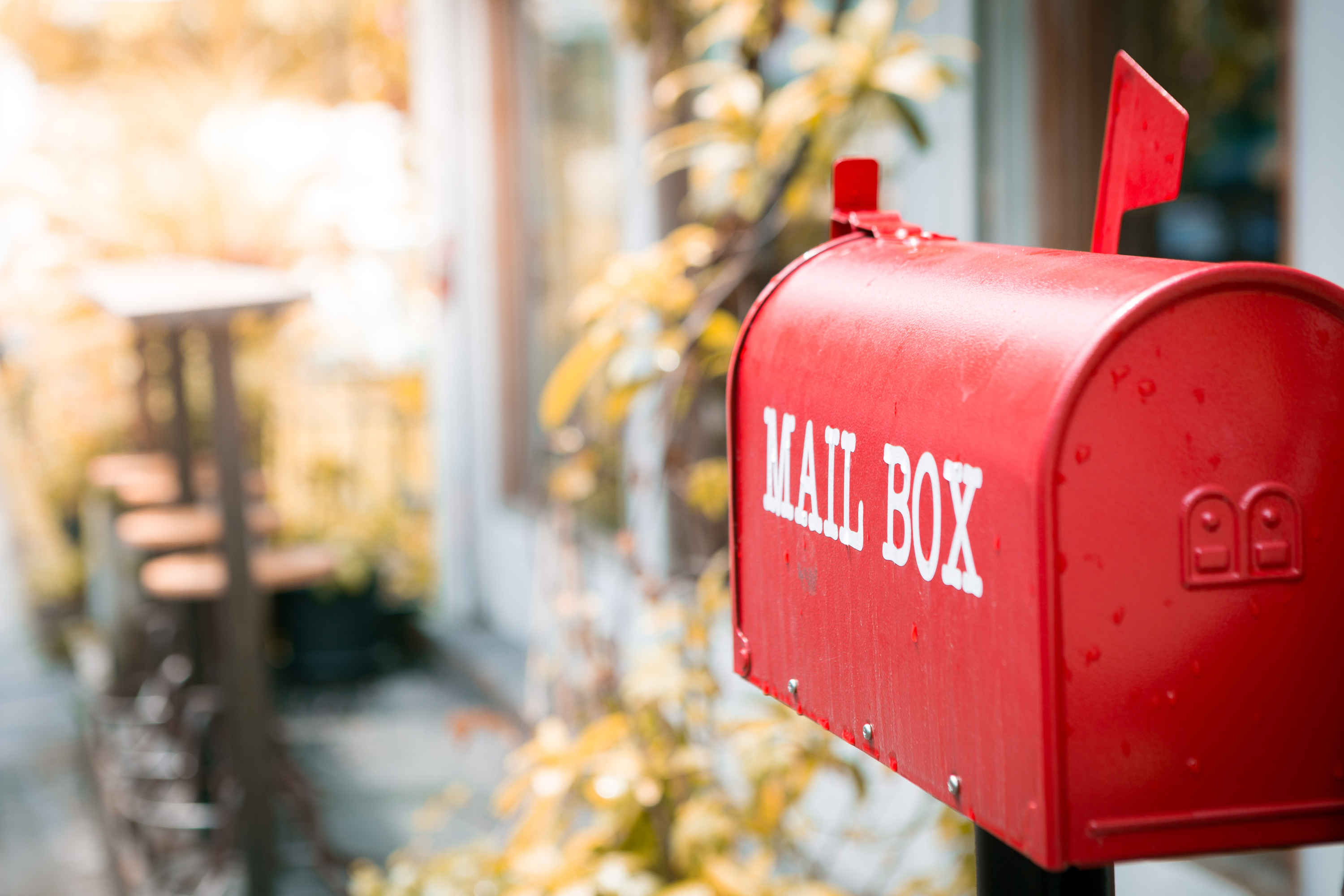 Paint It A New Color
If you love the design of your mailbox but aren't loving the color as much as you used to, try painting it a different color! Believe it or not, a fresh coat of paint can make even the oldest of mailboxes look new and revitalized. Just take a look at the vintage mailbox below! The matte cast-iron shade modernizes the piece without losing any of the vintage appeal. I think Wednesday Adams would be a big fan of this one! If you plan on using spray paint, I recommend checking out this tutorial.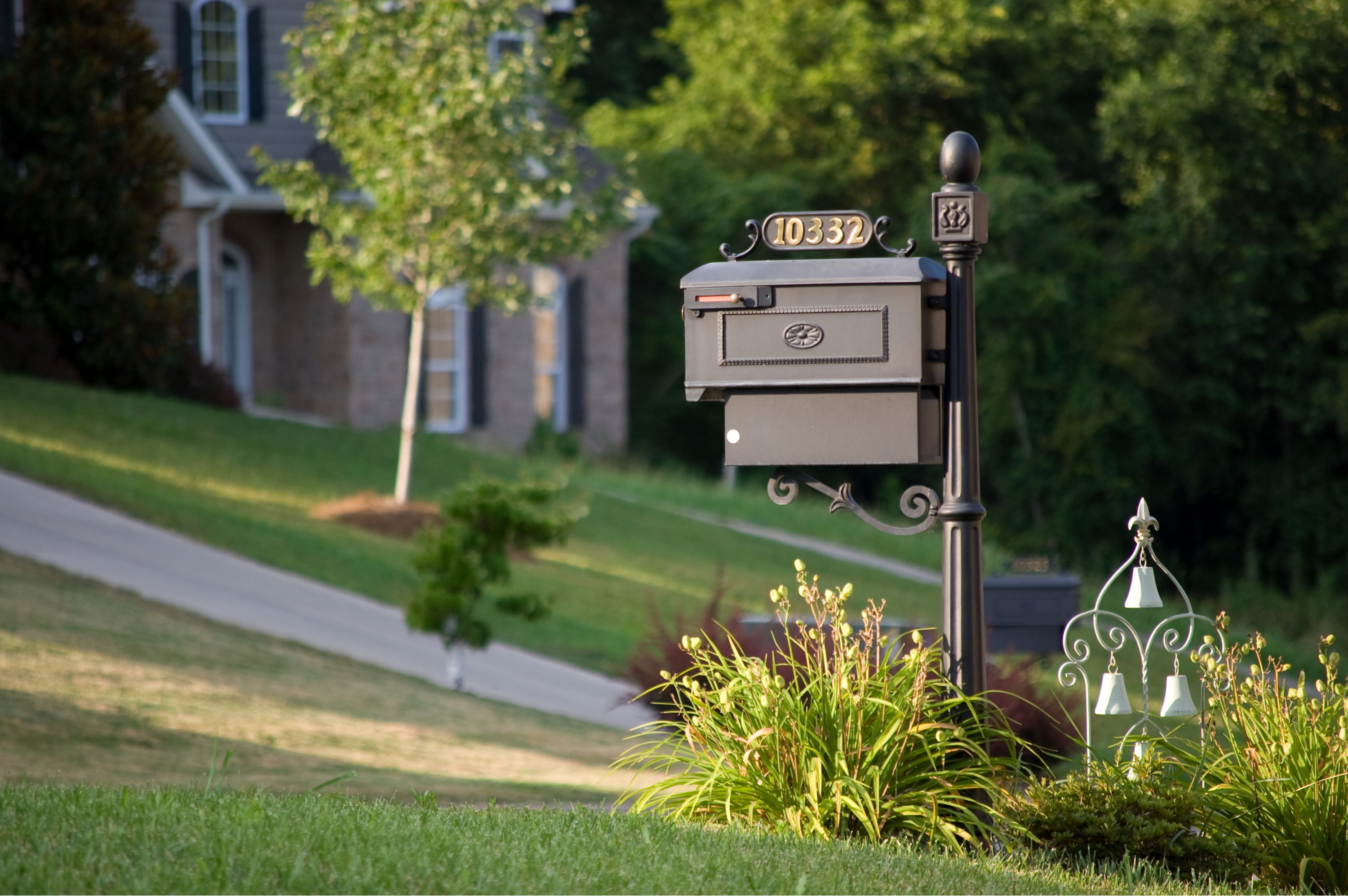 Swap Out The Old Post
Okay…so this DIY mailbox project probably isn't as easy as I promised in the intro, but it was so cute that I couldn't leave it out. Replace your current mailbox base with an adorable piece of art like the idea below. Put an old bicycle in the center of a raised garden bed, staking it down so it stands up straight, without a kickstand. Once secure, attach the mailbox above the back tire. If it didn't have a place for the mailbox already, you can build a support system with wood or whatever else you can find. Finish things off by filling in the gaps with gorgeous flowers. I can't get enough of this charming custom mailbox!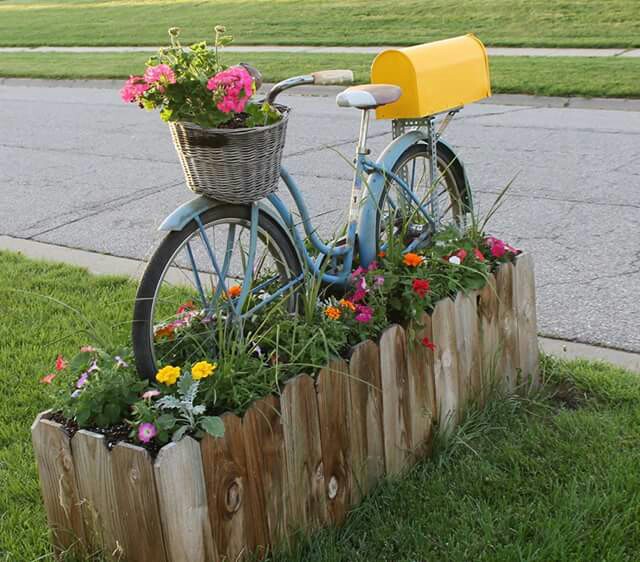 Let The Greenery Do The Talking
If you've got a green thumb and would rather your plants do the talking, you can train ivy to grow around your mailbox. It will take some time, and some regular pruning, but it's a relatively easy DIY project. Just make sure that your ivy doesn't cover your house number, or you might have a really confused mailman on your hands! I hope you fall in love with one of these ideas to personalize your mailbox!