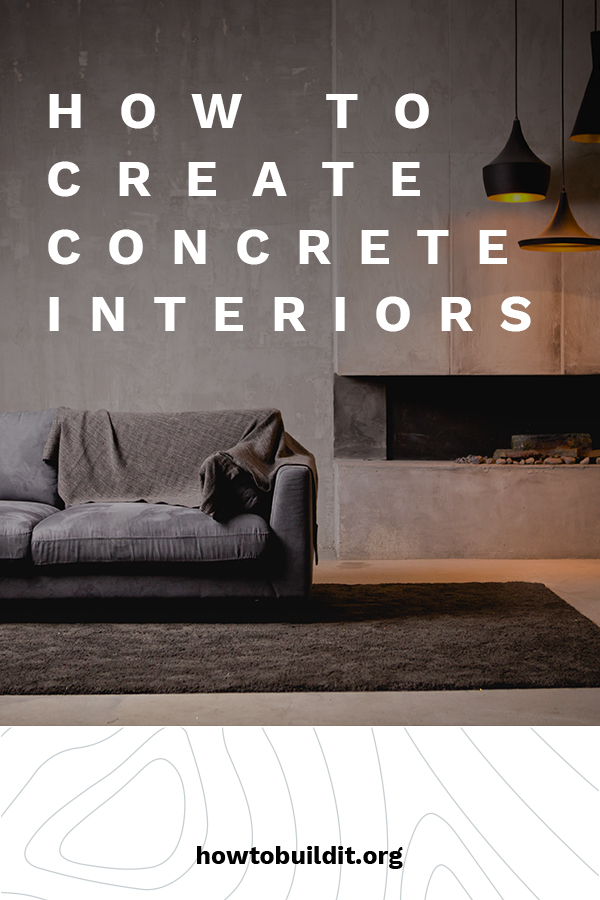 I'm not sure if the concrete trend is thanks to Kim Kardashian and Kanye West taking us on a tour of their Hidden Hills Mansion (the entire interior is unique concrete) or if it's thanks to Pinterest, but concrete is here. And it isn't going anywhere as far as interior design is concerned. If you're dying to create a similar, modern, minimalistic look for your home, try to create a concrete look in your own home. Here's how to create concrete interiors!
How to create concrete interiors
Concrete Flooring
Concrete flooring is all of the rage because of the simple pallet it provides for the rest of your home. Simply put, there isn't a color on planet Earth that doesn't look good with concrete! And believe it or not, it's pretty easy to create concrete floors that last (and that don't cut up your feet) in your own home with a DIY epoxy kit. Use
this tutorial
of mine to learn how to make it happen in your own home! Warm things up with a few rugs, if desired!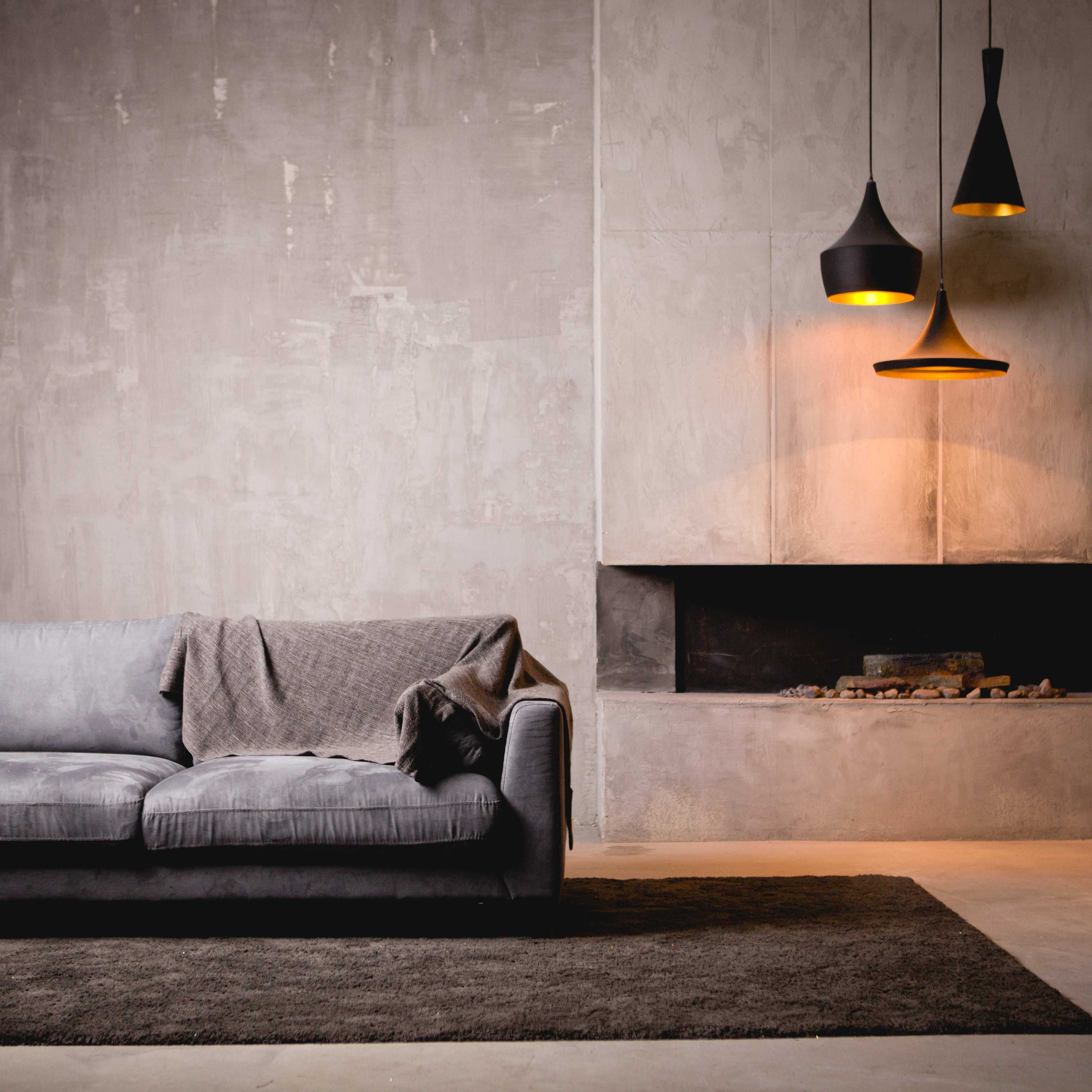 Concrete Wall Paneling 
Looking for a totally modern take on concrete in the home? Create panels out of concrete to go on your walls. I've even seen paneled concrete ceilings! Of course, before you take on a project of this magnitude (or of this weight) you need to make sure your home is structurally equipped to do so. And make sure you are using the right methods to make it all happen, too! Buy the 
panels pre-made
 from Home Depot if you are looking for a simpler project!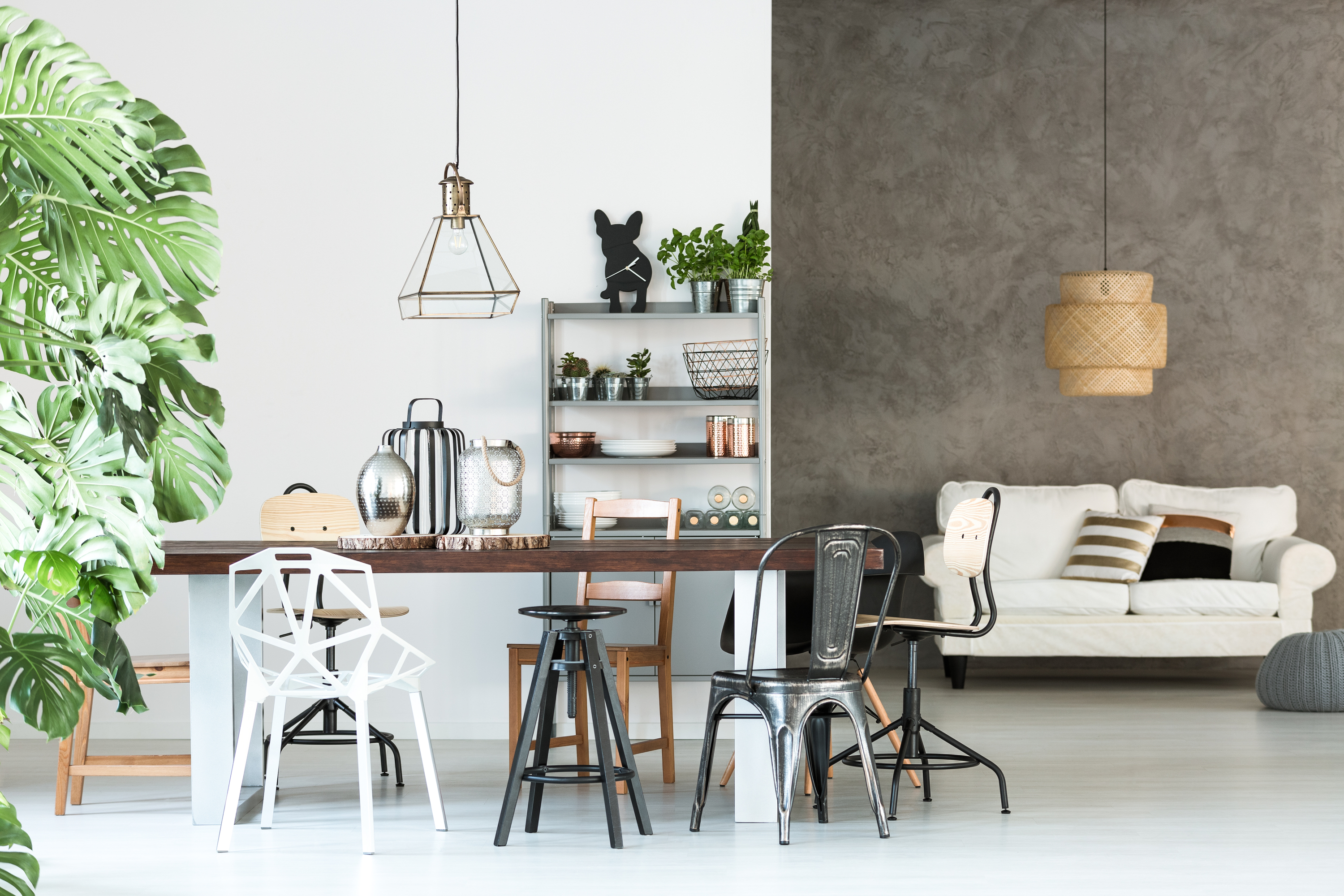 Concrete Planters 
If you want to modernize your home with a little concrete, but don't want to tackle a big DIY project like new flooring, go for something smaller instead. These concrete planters are super easy to make (and inexpensive at that!) so you can put as many as you would like in your home or throughout your landscaping.
Concrete Furniture
I know, I know. It sounds a little too edgy, doesn't it? But done correctly, a piece of concrete furniture somewhere in your home could really modernize the space. Think of something like an end table, coffee table, or even a small chair topped with a few pillows. Who knew you could do all of this with concrete?