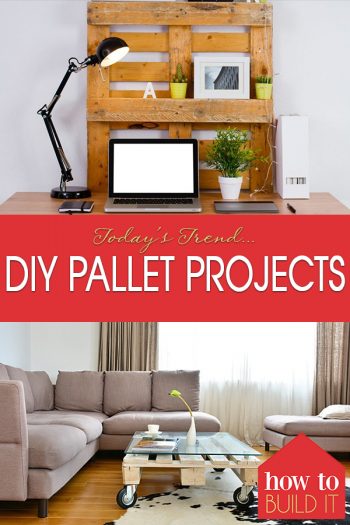 Home decor trends come…and home decor trends go…but if there's one trend that has managed to stick around; it's the DIY pallet projects!
You can do pretty much anything with a pallet or two, I have a saying that if you have a drill and a pallet, anything is possible! They're so versatile and even used a DIY storage method in the garden or the garage. With DIY pallet projects, the options are endless, are you ready to get started?
DIY Pallet Projects: Easy
If desk space is limited, used a pallet to extend things upwards! You'll want to sand it first and make any structural changes to the design. Finish things off with a stain or a coat of paint, and enjoy! Add a hook or two and even a few pen holders if you're like me and you like options!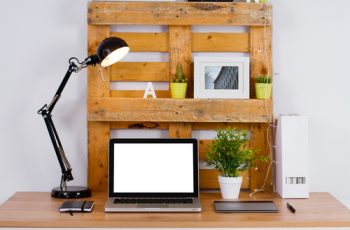 DIY Pallet Projects: For Outside
Remeber when you used to build elaborate buildings with Lincoln Logs? Adapt that same mindset with this DIY pallet project! Turn pallets on their sides, and shimmy them around. Once you love how it looks, use a drill to make it permanent and coat it in color.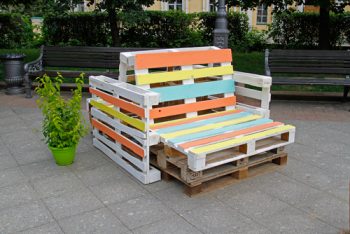 DIY Pallet Projects: Furniture
A grocery-store pallet was sanded and tuned into a headboard with the simple addition of some string lights. You will probably have to use more than one pallet, depending on the size of the mattress. Plan accordingly.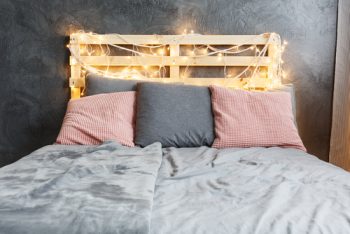 This was probably one of the simplest DIY projects that I've ever done! I sanded (and finished) a plain pallet and attached it to some wheels. Cover it in a sheet of glass (found at any home improvement store) and you have yourself a coffee table. For safety reasons, you will want to make sure the glass top is completely attached to the table. But with spacers, we were able to secure the glass while still leaving the top of the pallet exposed. I love how it turned out!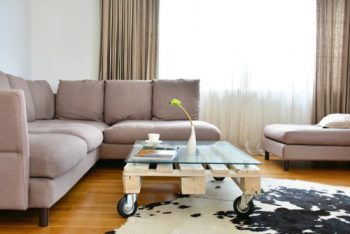 DIY Pallet Projects: Outside on Patio
Pallets are a simpler, more compact way to do patio furniture! Cut your pallets in half, stack them, and angle on its side as a backrest.
DIY Pallet Projects: Garden
        My sister's daughter recently moved out and she was bummed at her inability to garden on her tiny garden! There was simply no space! I had an idea to create a flower garden by turning store-salvaged pallets into a hanging garden. The tin planters were held on by these kinds of hooks, and a rope was added as an accent.
Check out these other DIY pallet projects from How to Build It:
This DIY project changed the look of my living room wall!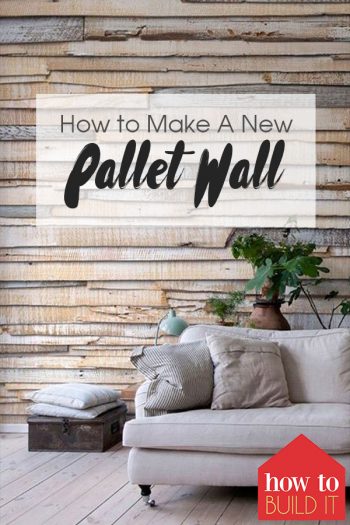 Install A New Floor Using Recycled Pallets
Wood flooring is just a pallet or two away…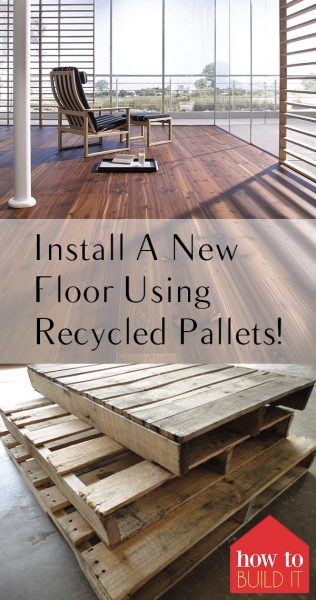 15+ of the Best Pallet Table Projects
Little effort needed!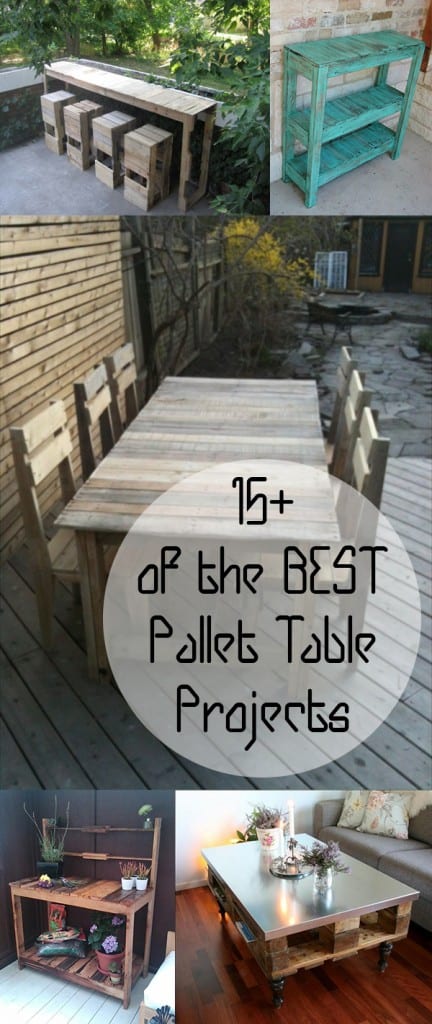 10 Perfect Christmas Decorations (Made from Pallets!)
Say hello to the holidays with a few pallets! You can make the cutest advent calendar or a welcoming porch sign, it's completely up to you!