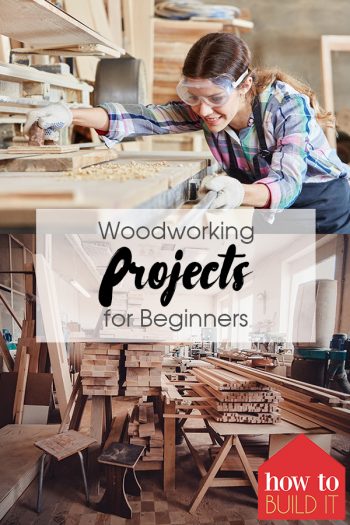 My father was a woodworking master, every weekend he would entertain himself out in the garage, and he would create something absolutely amazing. As I grew older my Dad began teaching me some of his clever woodworking tips and tricks. I've learned that you can make virtually anything if you know your way around a piece of wood. It's never too late to begin teaching yourself how to start woodworking, and a few of these woodworking projects for beginners will help you get the kind of practice that you probably need. Let's start woodworking!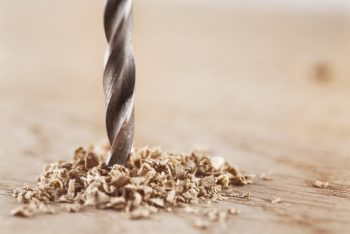 Simple Pallet Shelf
We've featured a pallet project like this on one of my other articles, but it was so easy that I had to share again. Dismantle a pallet you found at a grocery store, give it a good refinishing treatment and use the pallet boards to create a shelf. The nice thing about working with pallets it's that the options are endless, and your shelf could look like absolutely anything!
Rustic Candle Holder
A DIY wooden candle holder is as easy as drilling large enough holes into the wood piece of your choice. Pretty much all you need for this project is a piece of wood the correct size and a carbon hole saw. If you're a regular enough DIYer, you probably have everything you need in your garage right now!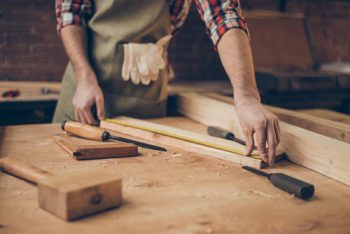 A hanging wall planter sounds like a woodworking project that could take days, but no way! Create a "base" by attaching 3 12-inch long pieces of 2×4 together. Once attached, use smaller pieces of 2x4s to create a shelf for the plant to sit. You can attach the whole thing together with nails, or wood glue would probably even do the trick!
Make the walls of your home look a little more rustic by turning scrap wood into wooden wall art. Attach two 2x4s together, side-by-side at an angle. Wood glue will attach them together just fine! Once attached, do the same thing to another set of 2x4s and attach them to the bottom of your first set of 2x4s. When glued together, they should look just like a little arrow. I've made three of these, and hung them in my craft room as a cute decoration!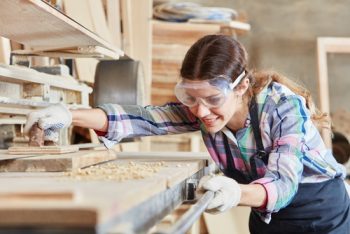 You probably learned how to make a birdhouse in a scouting lesson when you were a kid! Use the same tricks you learned then, to make yourself a DIY birdhouse! Turn two square pieces of wood on their points, and attach them with a wooden dowel. This will make the walls of the home while giving your birds someplace to sit. Cover your roof with another piece of wood, and carve out a hole for your bird to enter their new home by. Give it a bright coat of paint, if desired, or just leave the house to look completely natural!
Wooden Wine Rack
Turn that extra plank of wood out in the garage into a new wine rack that will make you the envy of all your drinking friends. The project is simple, you will need to create holes in the wood big enough to fit the mouth of the wine bottle in. When displayed like this, your wine bottles will appear to be floating on their stems!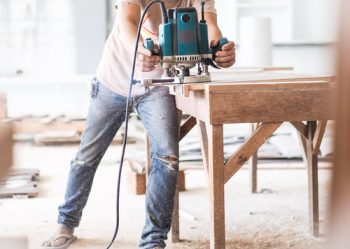 Wooden Door Mat
Weave skinny strips of wood together with pieces of rope to create a completely unique kind of DIY doormat. The grooves between the pieces will help catch dirt and other gunk, so your porch stays completely clean!
DIY wooden bookends are probably one of the easiest DIY projects featured in this article! All you have to do is create some funky cuts in a thick piece of wood, give it a coat of stain, and admire how it looks on your shelf. This project doesn't even require exact measurements of any kind! Super easy, right?