This could also be titled, "How to decorate without painting or putting holes in the wall".  Seems like a pretty daunting task to me! It's hard to make a place feel like home when you're not free to do what you want with the space. If you're living under the rule of a landlord and feel confined, take this advice: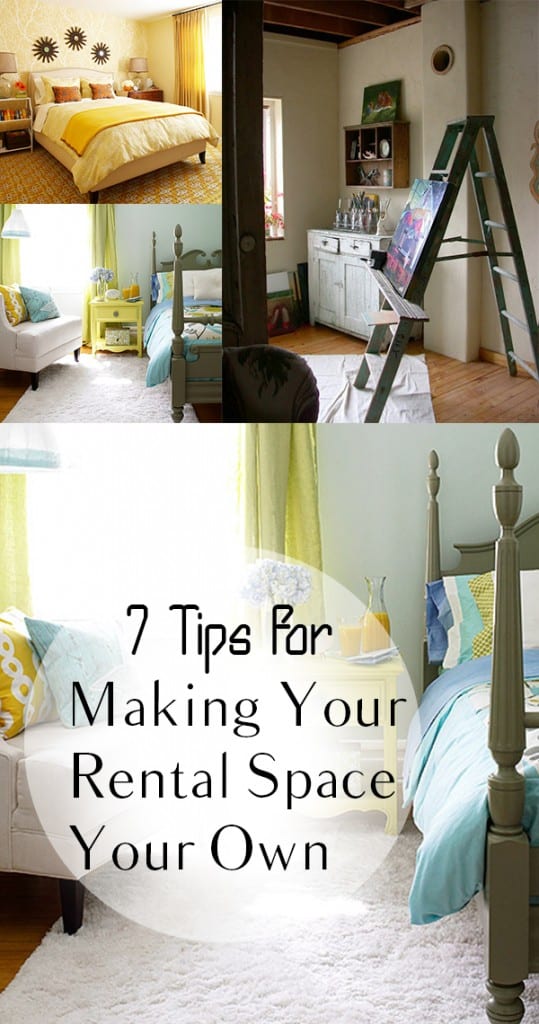 If your landlord allows you to install shelves (or if they're already installed), that's a good way to display pictures, artwork, and other items. This does require making a few holes in the wall, but not nearly as many as if you mounted each piece individually. Shelving also allows you to rotate displays.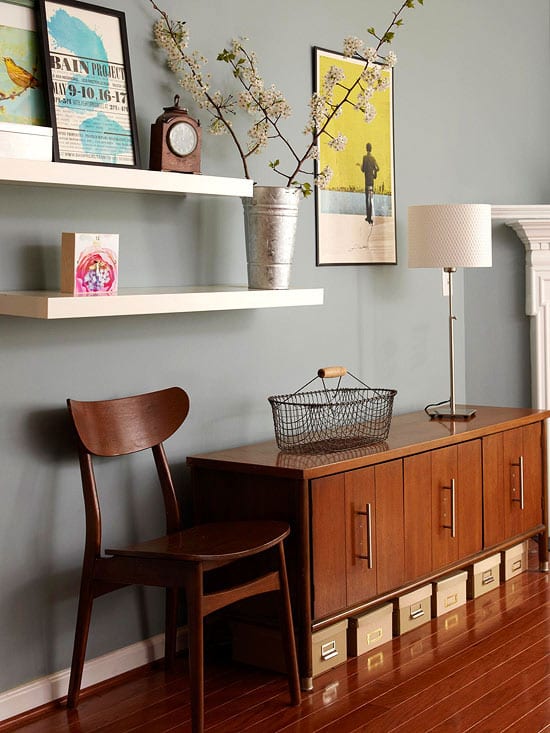 You're probably not allowed to paint the walls, but no one's stopping you from painting your furniture! A new coat of paint on a table, dresser, or bed can bring the pop of color you've been craving.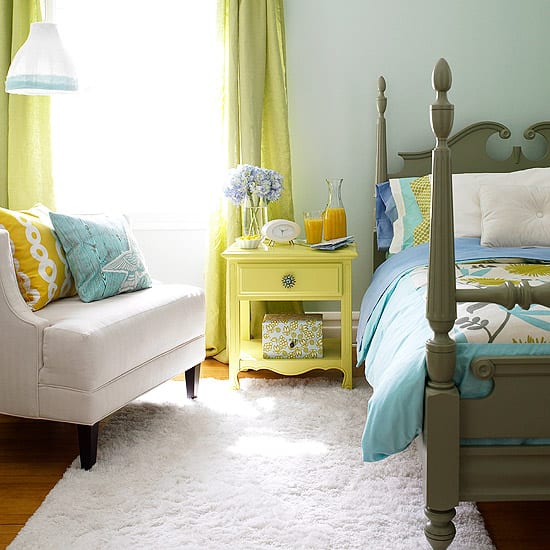 Ugly carpet or damaged wood/linoleum can be covered with a tasteful rug. Adds color and style to an otherwise dull apartment.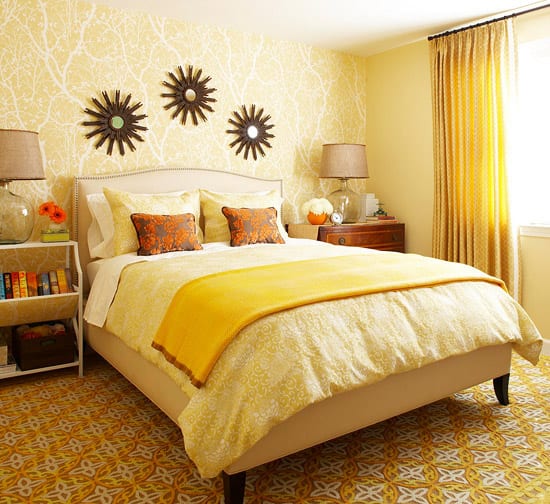 Make use of bookcases because they are great for storing a variety of items and require no hole-making installation. You can even make a coat hanger out of a tall bookshelf by taking out the top shelves and installing hooks. Pictures and artwork can also be displayed on bookshelves, as well as dressers, desks, and armoires.

Image from Better Homes and Gardens.
Add curtains and valances to the windows using spring-rods that don't have to be screwed in.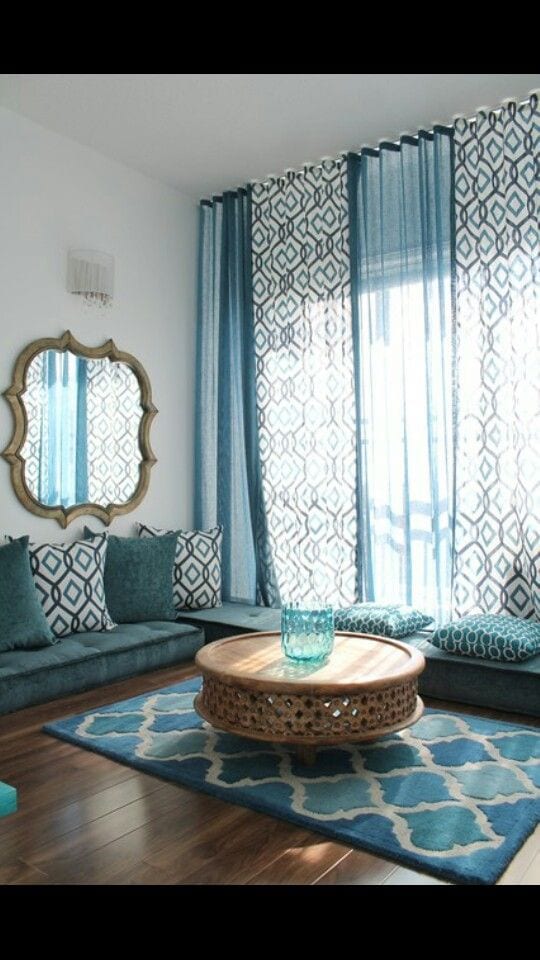 Image from Brit and Co. 
Easels are another good way to display pictures without damaging the walls.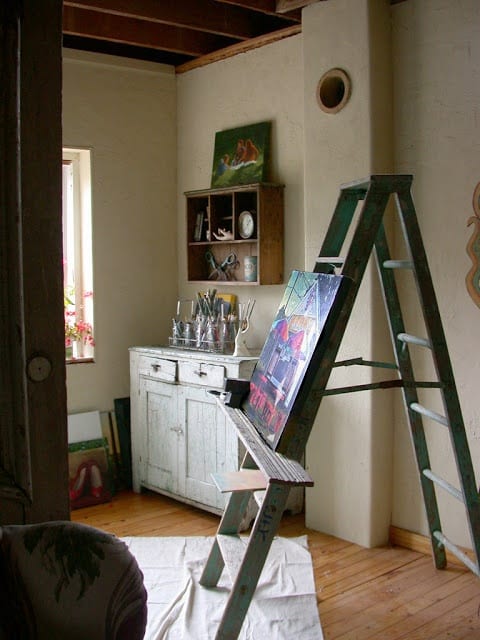 Image from Hayden Express.
Hanging tools that don't cause as much damage as nails: 3M hanging products, putty, tacks, tape, Velcro. These can be bought on Amazon or at any local hardware store.