A kitchen is a workplace, and it's a lot more enjoyable to work in a place that's organized. If your kitchen is getting out of control (aka, there is loud clamoring every time you try to find something), then check out these great organization tips: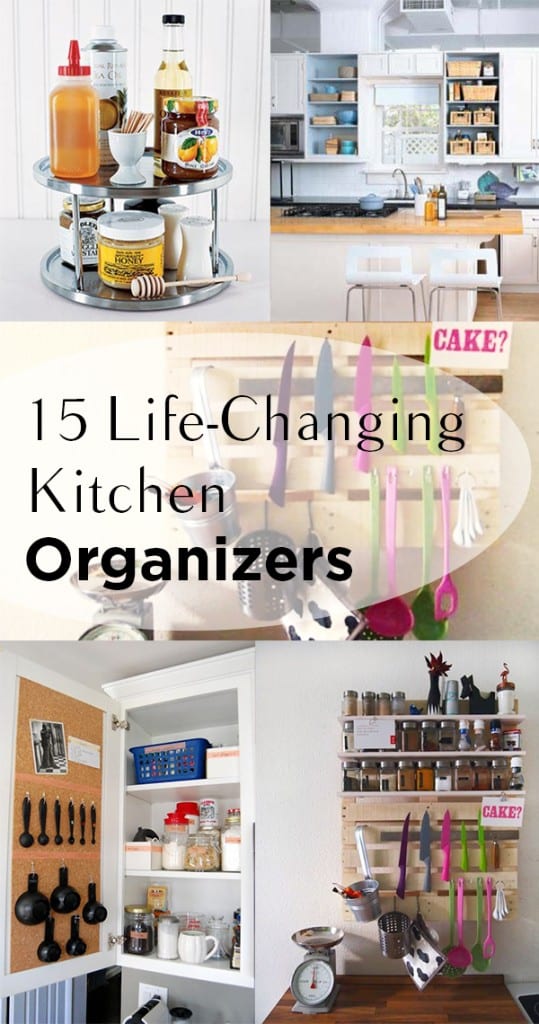 Make Lazy Susan you're best friend. Rotating racks are great for storing spices, jars, and other small containers. They make it easy to find what you're looking for!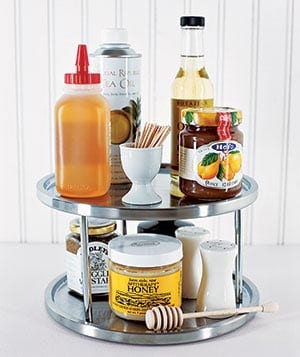 No more room in your cupboards and drawers? Consider hanging items like aprons, oven mitts, dish towels, even your pots and pans!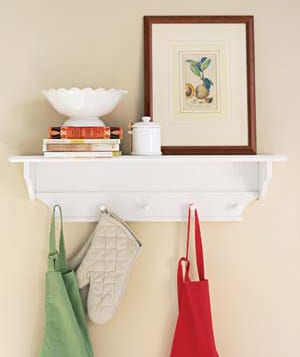 Organize your kitchenware by purpose. Everyday dishes in one cabinet, bakeware in another, serving dishes, appliances, etc. Put each section in a place that makes sense, i.e. bakeware goes by the oven, pots and pans by the stove, everyday dishes at easy-to-reach level, seldom-used dishes up above, etc.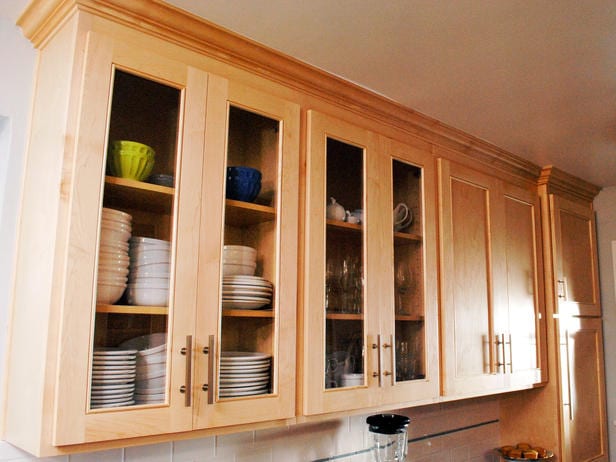 Store commonly-used utensils and tools (like your spatula, whisk, and kitchen shears) in a container by the stove/oven. You can even get a Lazy Susan style container! I wasn't always a believer in this method because I was worried it would make the kitchen counter too cluttery. But honestly it is so convenient and if you only put the essentials in the container, it doesn't look cluttered.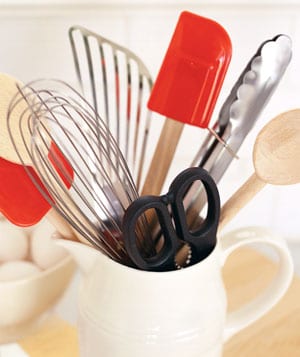 Contain your collection of plastic grocery sacks with a bag-holder intended just for this purpose. They come in mounted and freestanding models.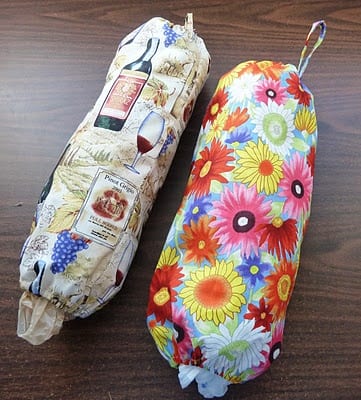 Having trouble fitting all your glasses in their spot? If you have the kind that are narrow at the bottom and wider at the top, storing every other glass upside down will create a little more space—same goes for goblets and champagne glasses.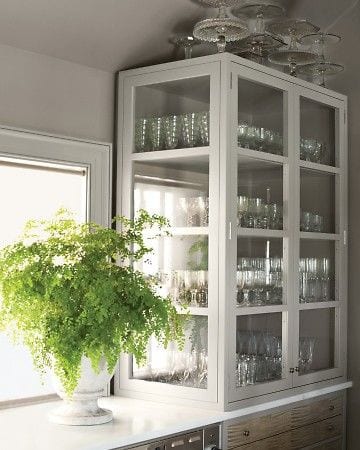 Organize your utensil drawers by getting compartmentalized organizers. It's great to have a spot for everything so you don't have to dig and hunt for what you need.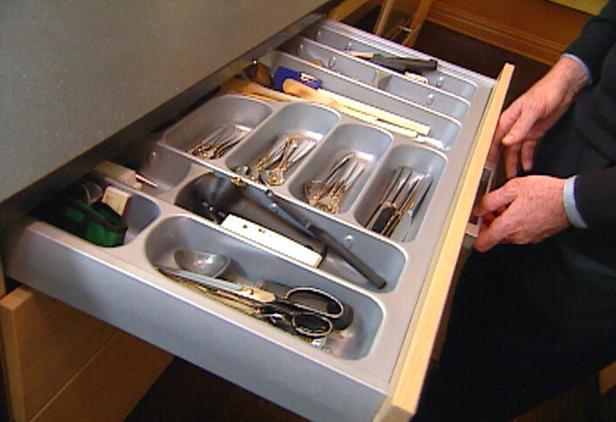 Tame the tupperware beast! Real Simple suggests that you "file" plastic lids, and their containers into the same zone for easy access.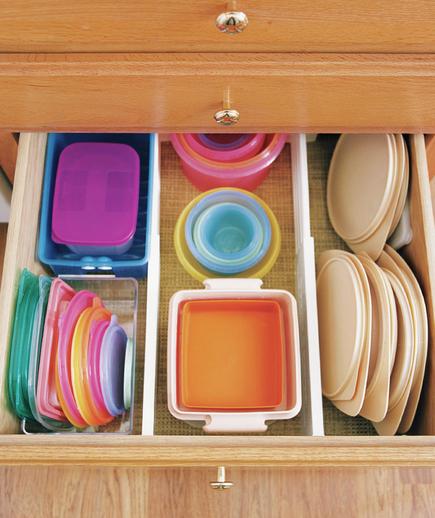 Utilize baskets. If you have open cabinets, use baskets to tame the clutter and make your kitchen look more aesthetically pleasing.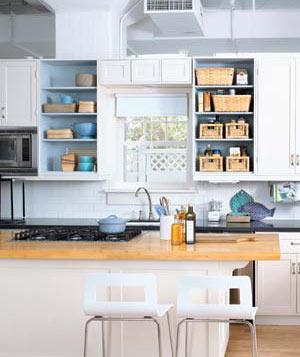 Image from Real Simple
Use lidded containers to organize popcorn, sugar, flour and other kitchen necessities. I love how classy this idea looks from The Kitchn.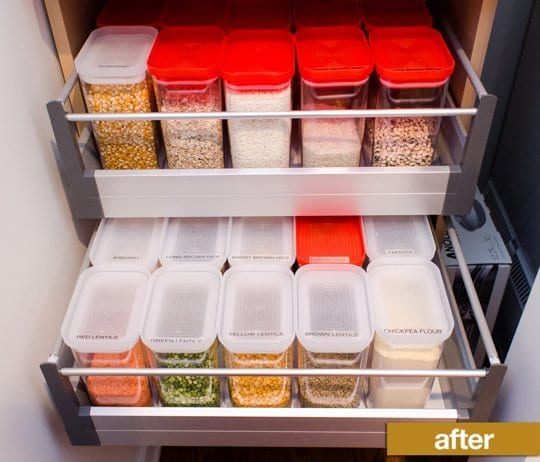 Hang a whiteboard. Hang a whiteboard in your kitchen, and leave grocery lists and notes. Another cute idea from The Kitchn.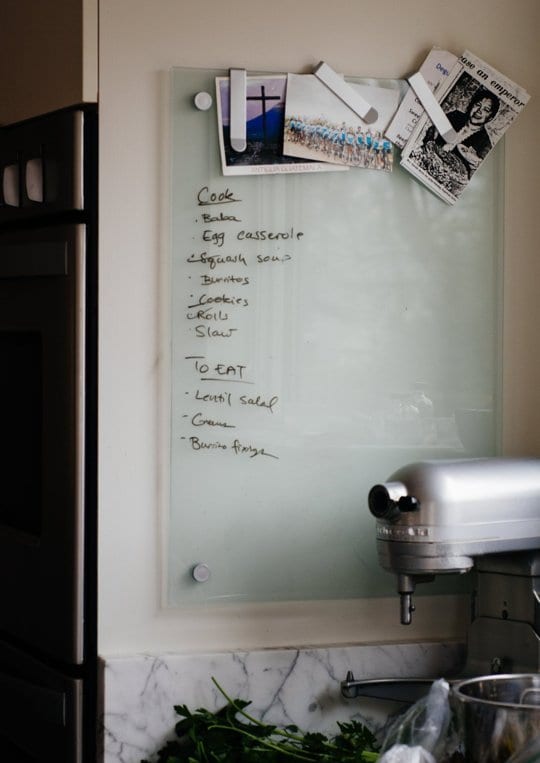 File away your recipes. Use a photo album to organize and file away your recipes. This idea from Martha Stewart is perfect for those recipes you've clipped out of magazines!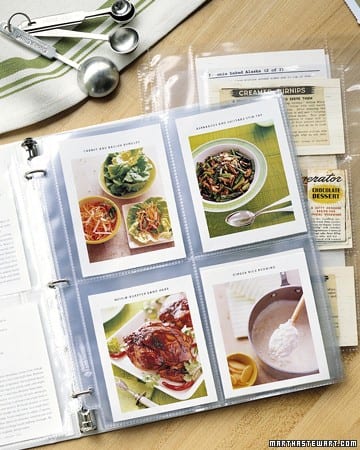 Use shipping pallets. Use a pallet to store small bottles, hooks and spoons, and even knives! Totally cute idea from Good Housekeeping.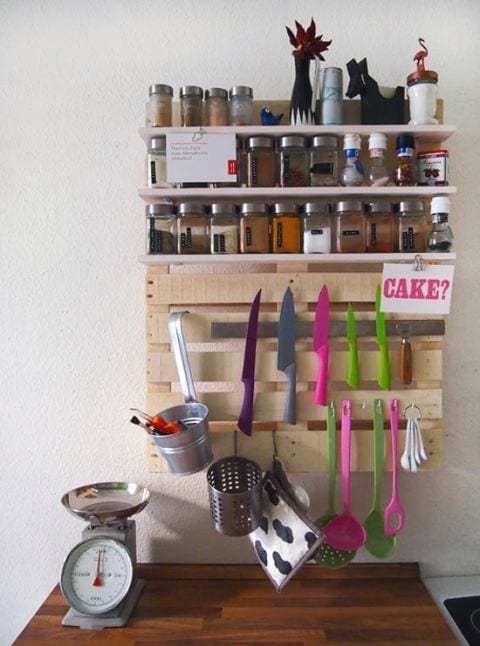 Use a cork board. Install a cork board on the inside of your cabinets. This is great idea from Listoic to hang measuring cups or other items!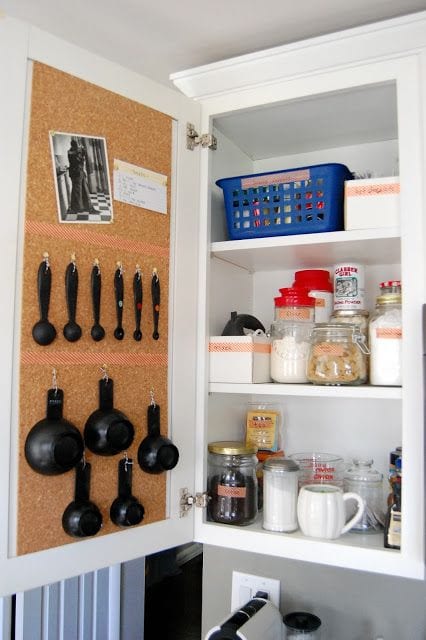 You know that awkward space under the cabinet? Put it to use by installing a rod for storage!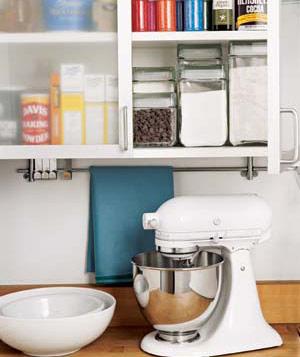 Image from Real Simple