Do you love the idea of open-air movie watching but don't want to spend a fortune on an expensive theater kit? You can save a lot by finding and building the components yourself. Here are the basics: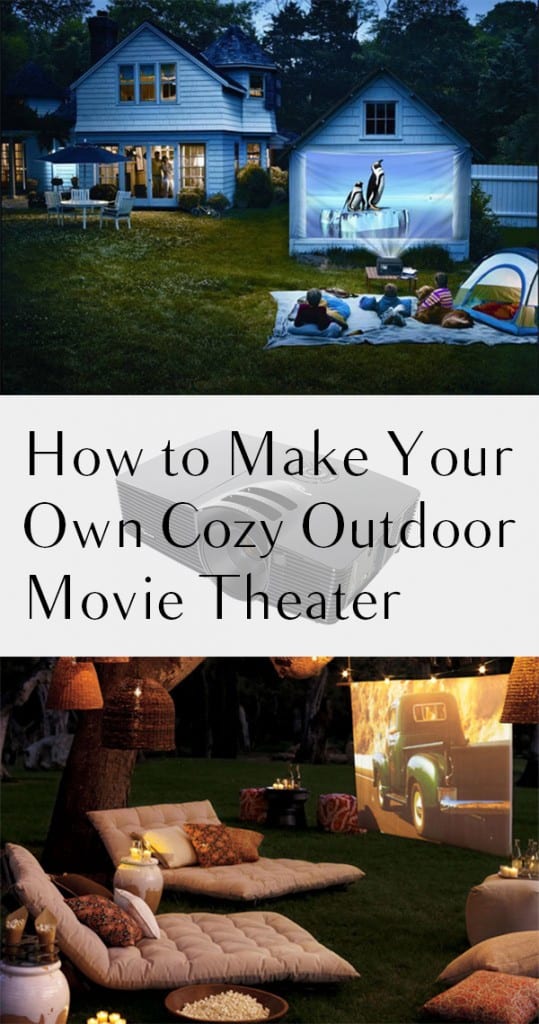 First, find yourself a video source—could be a laptop, a portable DVD player, or a home DVD player.
Buy a video projector—or beg/borrow/steal one, since these can get kinda pricey. You can look for used projectors on craigslist, or talk to your local college or university to see if they are getting rid of any for a reasonable price. Image from Amazon.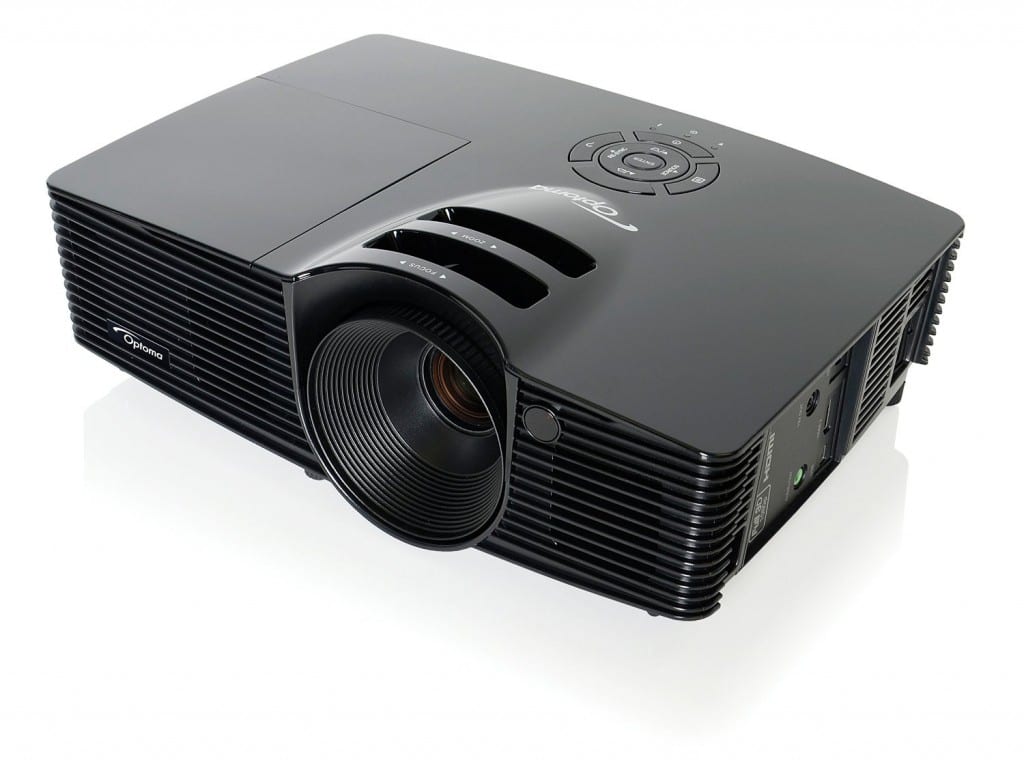 Next, you need to come up with a screen. As far as size goes, one expert suggests an 8-12 feet width for small areas, a 10-16 foot width for medium areas, and 20 feet plus for large areas. What to make your screen out of? Here are some options:
The easiest option is to use the side of your house. But that will only work if you have a wall that is smooth and white. If you don't have such a wall, keep reading.
Paint a large piece of cardboard, fiberboard, or plywood white.
Hang a white bed sheet (note—not as reflective, could be a drawback).
Canvas tarp (drawback—heavy material)
Blackout cloth—canvas tarps and blackout cloth can either be hung from a wall or fence or suspended from a PVC pipe frame. Here is a tutorial on building a screen using PVC pipe: http://www.instructables.com/id/An-Easy-Portable-Outdoor-Movie-Screen/step2/Hardware/
Inflatable screens can be purchased for under $200—makes for easy set-up and take-down.
Install a pull-down screen or use a portable one.
Buy a large piece of vinyl from a vinyl sign store—makes for an effective, durable screen and is reinforced with grommets.
Image from Apartment Therapy.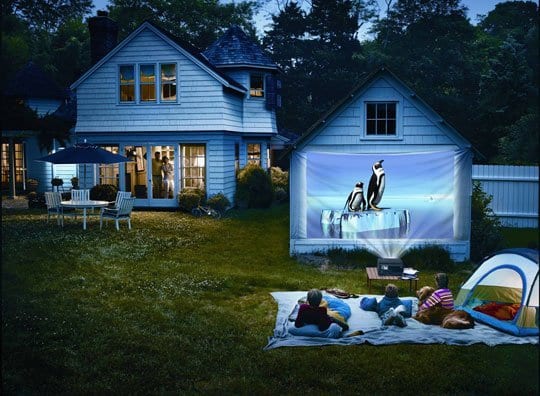 And it wouldn't be complete without surround sound, right?  If you can't set up surround sound, you can just use an amp or stereo that is portable.  It is easy for the sound to get lost outside, so you need speakers that can go pretty loud, or you will have a hard time hearing it.  Have fun!  We are finishing our backyard this year, and I can't WAIT to put in a movie theater back there.  Summer movies..?  Yes, please!