Designing a gallery wall is easy! Use these gallery wall layout ideas for fast wall decor that looks incredible!
1. Map It Out
No need to hire a professional for a gallery wall. You can DIY this project in no time. But first, have a plan for where all of your pieces will go before putting holes in the wall.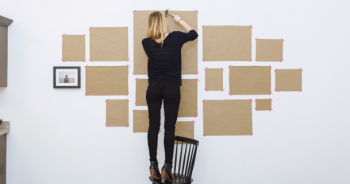 2. Color Scheme
Your gallery wall layout will come together seamlessly if you simply follow a pre-chosen color scheme. Try to match other elements of your existing home decor.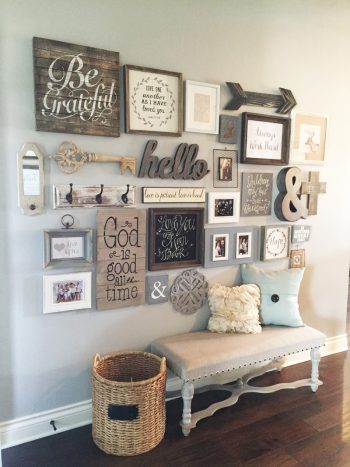 3. Add Texture
Adding texture (like these plants and the antlers) to your gallery wall is a great way to add a bit more visual interest.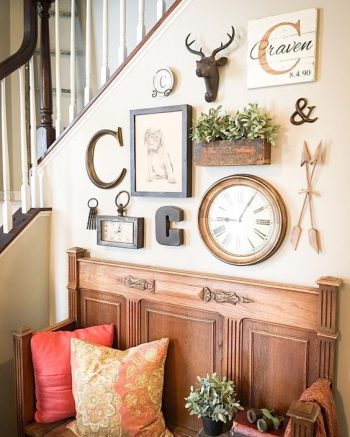 4. Utilize Different Shapes
Think outside the box of traditional framed elements.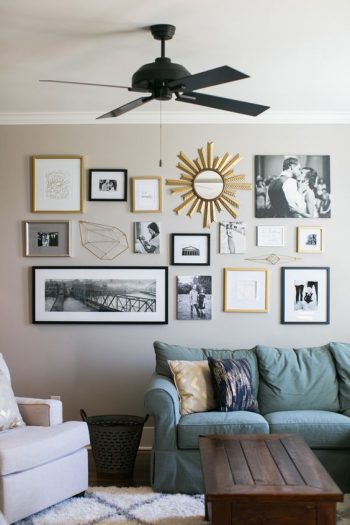 5. Be Grand!
Don't limit yourself for space. Huge gallery walls are often a great design element in any home.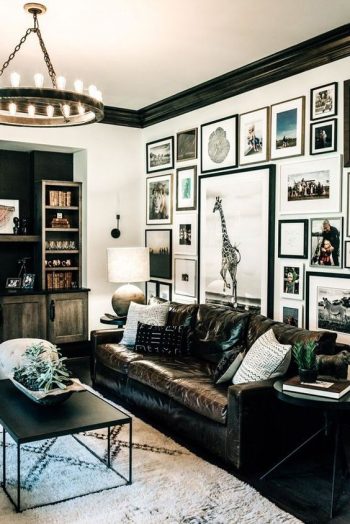 Looking for where I found my gallery wall ideas? I found all of my inspiration for my gallery wall layout ideas on these following websites:
Check out these other home decor tips and tricks from How to Build It:
10 Ways to Decorate With Shiplap