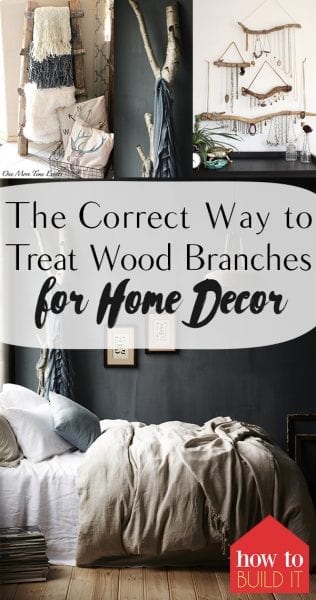 If you have the right kind of wood laying around, you can use it for all sorts of home decorating ideas – curtain rods, baby mobiles, wall decor, and many other things.
The trick is to correctly prep and treat the wood to avoid rotting, bugs, peeling, and staining.
For this project you will need the following:
Tree branch(es) and a dry space
Minwax Polycrylic Protective Spray, Clear Semi-Gloss, polyurethane or other protective finish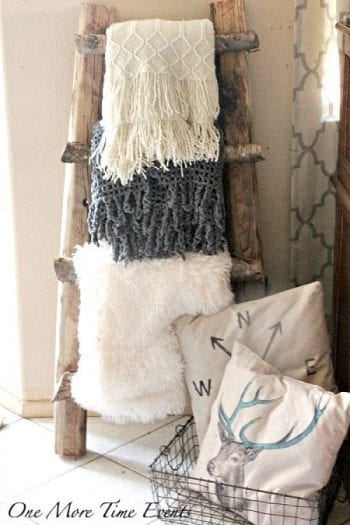 Directions For Treating Wooden Branches
1. It's best to find a branch already on the ground (as opposed to cutting a branch from a tree) because it will be dry and ready for treatment. A living branch cut from a tree needs time to dry out. It's also a little more eco-friendly. Look for a branch fitting for your project! Do you need something straight, light weight, or knobby?
2. Trim any unnecessary branches, twigs, and leaves from your piece of wood. Leave anything you think adds character to the wood like knots or short stubby branches. Cut the wood to your desired length.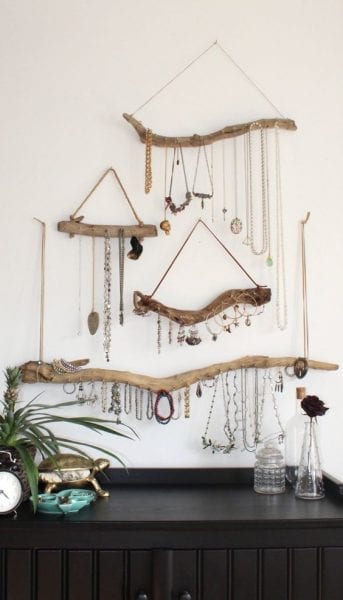 3. Let the wood dry out. If you've cut something directly from a tree, it can take 6 months to a year to fully dry. Branches found on the ground can be difficult to determine how much drying time they need. If you're stumped, try leaving it in the garage for a month and checking back periodically to see if time is making any difference.
4. Once your branch is fully dry, remove all bark using your paint scraper. This will eliminate any bug problems. If you're partial to the look of the bark, you can use chemicals to get rid of any bugs hiding beneath the bark.
5. Sand over rough or uneven spots with sandpaper. Sandpapering the entire piece will give it a nice even finish.
6. Clean the branch with a dry towel to remove any sanding dust. Coat the branch in your chosen finish – Minwax Polycrylic Protective Spray, Clear Semi-Gloss, polyurethane, etc.