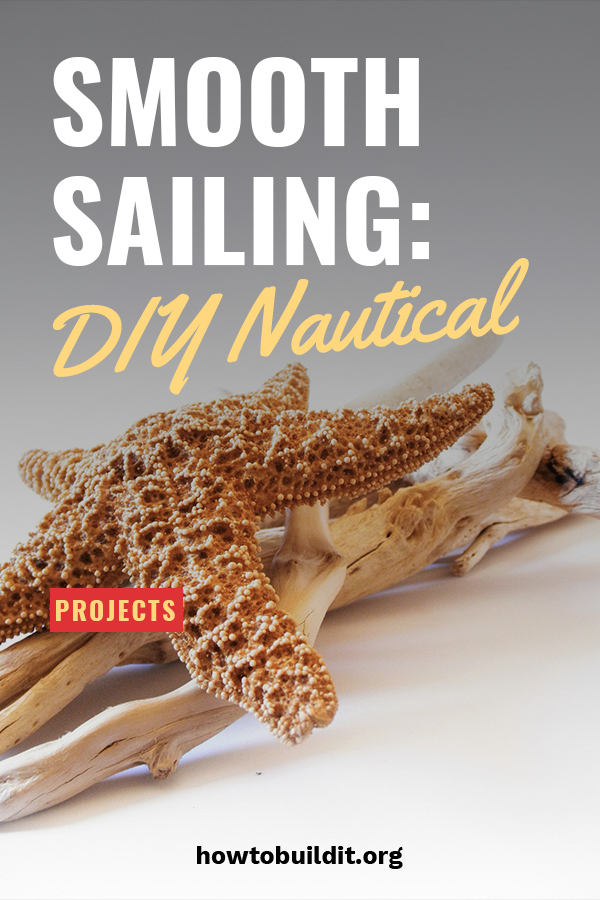 If you are constantly dreaming of spending a day at the beach, but don't have the time for a family vacation, why not bring the beach to you right at home? Nautical decor is becoming all of the rage in home decor trends this year. There's something about it that just looks so effortlessly vintage and totally relaxing. Unfortunately, it can be expensive to completely redo your home decor; I know this well! Instead of spending money on nautical home decor, I suggest making your own instead! Try one of these fun DIY nautical projects today.
DIY Nautical Projects
Seashell Candle Holder
Pick up some inexpensive candle holders at the Dollar Store and fill them with items like dried wildflowers (keep these far away from the flame, obviously), seashells, or beach glass. Layer the filler in a way that leaves your favorite items exposed to any passerby. These would make for a great centerpiece! Alternatively, you could fill a glass lantern in the same manner. Somehow lanterns just seem a little more nautical, don't they? This is one of my favorite DIY nautical projects.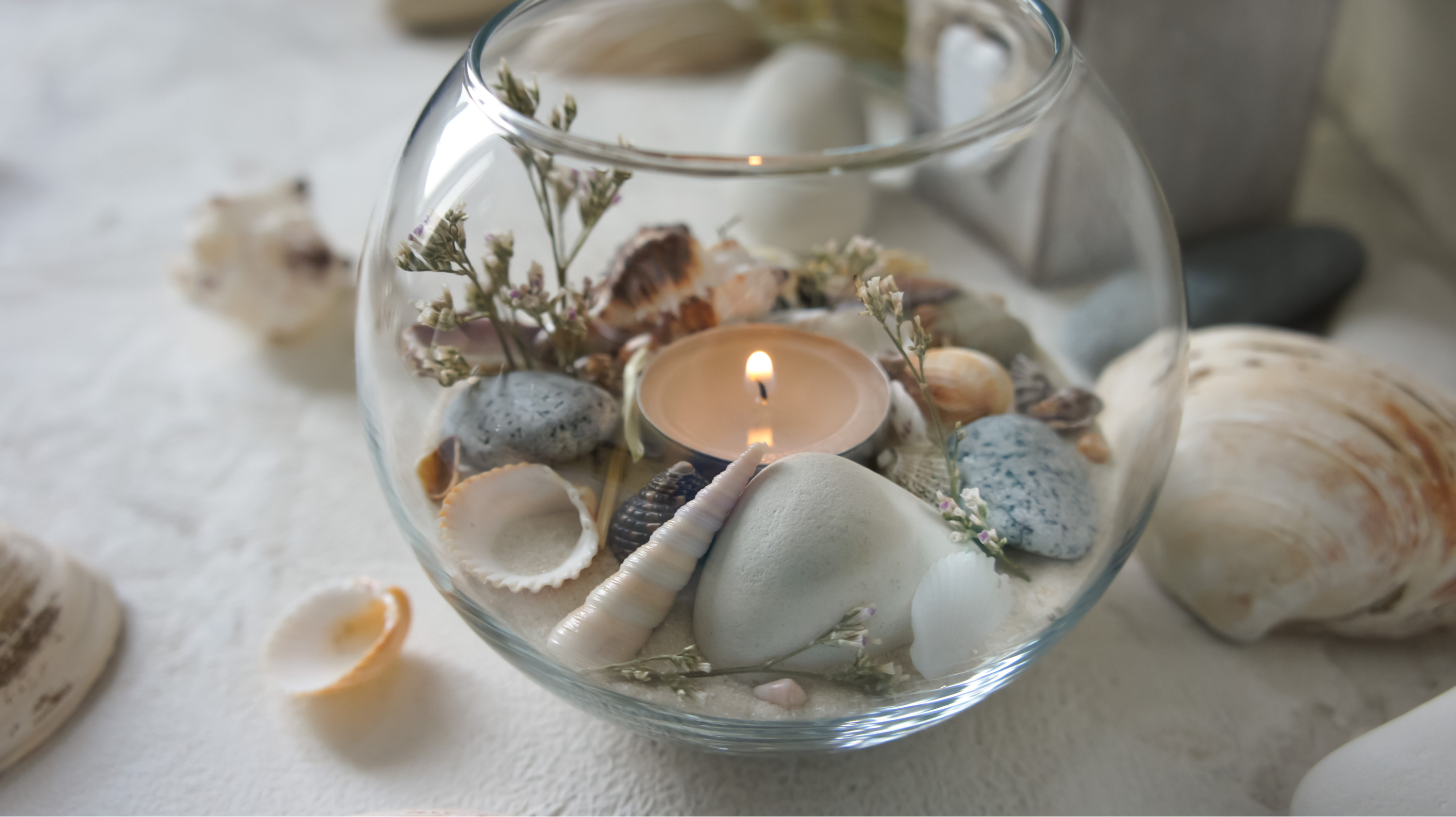 Driftwood Candle Holder
If you don't love the look of a seashell candle holder, but want something with similar natural elements in your own space, try using driftwood instead. Pick a large candle and hot glue similarly sized pieces of driftwood around the outside. Tie things off with a piece of twine. Make more than one in various sizes for a unique set that you are sure to get compliments on! This idea was originally posted on Love of Home.

Rope Coasters
Rope coasters are the best because they just wick away the moisture as it falls off the glass! To create some for your own nautical home, you'll need a craft mat, some nautical rope, hot glue, and an x-acto knife. Begin by placing a dot of hot glue in the center of your craft mat. Place the end of the rope into the glue until dry. Once dry, wrap the rope around itself so it creates a flat spiral. When large enough, secure the end of the rope in the same way that you secured the beginning. Once fully dried, use the X-acto knife to cut off the excess craft mat. Super easy, right?

Nautical Throw Pillows
Throw pillows really set the mood in a space, so when I am remodeling, they are often the first to go. Create your own nautical throw pillows with gorgeous fabrics found from Michaels and this super easy tutorial. You have twelve different patterns to choose from. Show me which one you ended up making by commenting below!

DIY Wall Art Anchor
Create a focal point on your walls with a piece of anchor wall art. For an easy project that requires no power tools at all, pick up a wooden anchor at Michaels in paint it in the way that you desire. You could even tie it off with some nautical rope to really complete the look.