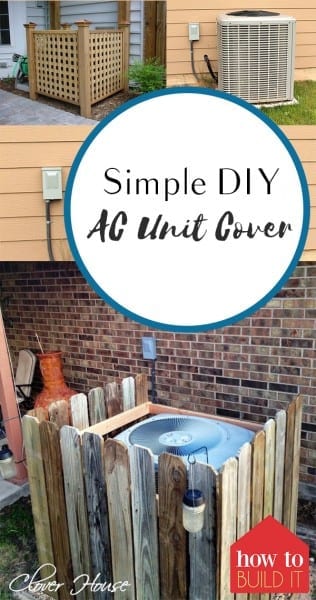 A/C units are certainly nice to have, and they work hard at helping us keep cool in the hot summer months. But just because they are important doesn't mean you have to like how they look sitting in the middle of your flower garden. If you're bothered by the industrial look of the A/C unit in your yard, here is a simple DIY A/C unit cover for you. Take a look at how a simple project like this can hide your A/C unit without hindering its efficiency. Best of all, this project is very inexpensive!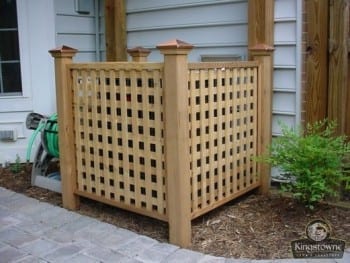 First, you need to accurately measure your A/C unit, and then add a few inches all around for air circulation. The unit pictured above required two 8-foot furring strips, and a bundle of lath.
Four corner posts are cut from the two furring strips.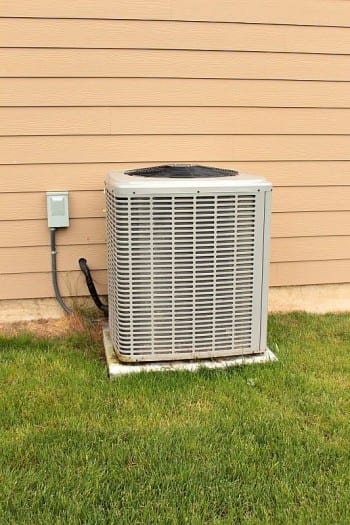 Now you will need to cut the lath strips according to your width and length measurements. There are 12 strips cut for each of the 4 sides of this cover, so you will have a total of 48 strips. Strips for the width and the length might be different measurements, so keep those separate from each other if that is the case.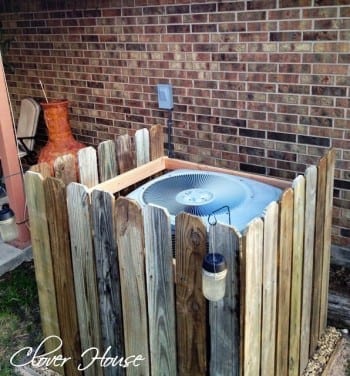 Once you have cut all 48 strips, it is time to attach them to the 4 posts. Beth at Blush and Batting Blog attached her strips about 1/2″ apart to make sure there was enough air circulation, but also enough of a cover to hide the A/C/ unit. I think she got it just right!
Finally, you can choose to either paint or stain this project, depending on the exterior of your home. Beth's exterior is white, so her cover is painted in white to match. What an awesome improvement–achieved with minimal cost and not too much effort. Thanks, Beth!