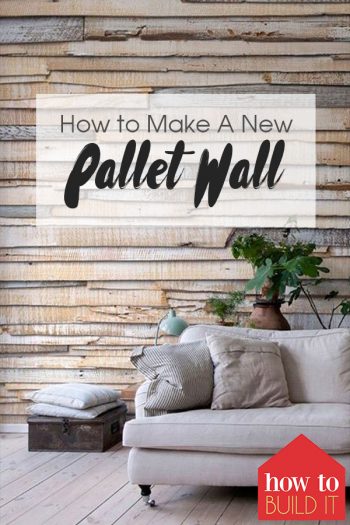 Creating your own pallet wall is one of the easiest DIY projects you'll ever do!  There is a little prep work involved and you're going to need a few tools:
Table saw
Electric sander
Nail gun and compressor (or a simple hammer and nails works as well)
Stud finder
Chalk line
level
A ladder to reach the highest points of the wall
A lot of pallets
A sawzall or crowbar for disassembling pallets
Collect the goods.
You're going to need to stock up on pallets for your pallet wall DIY. You can find them behind grocery stores and other retail stores, on craigslist, or other web ad space. Often people are trying to get rid of pallets so they'll advertise them for FREE is you come and get 'em. Collect more than enough. You'll find that they sometimes to come apart easily and break or that parts of the pallet are unsuable. So it's better to have too many than not enough.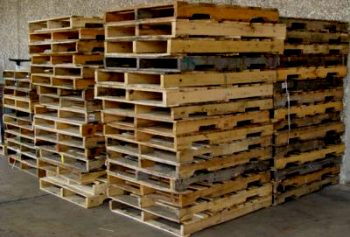 Pull 'em apart!
You're going to spend a day disassembling pallets. It's a tough job – maybe the hardest part about this DIY pallet wall. You can pry pallets apart with a crowbar and sheer strength, OR you can get yourself a Sawzall and easily cut through the nails in your pallets to disassemble them.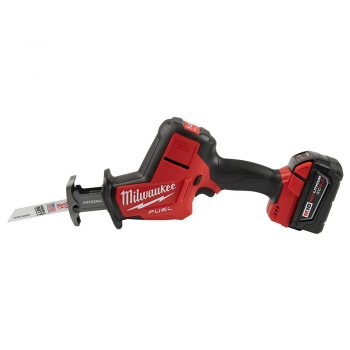 Sand 'em down.
Once you've disassembled all of your pallets and tossed the bits that are no good, start sanding the pieces you're going to use on your wall. The sanding job doesn't have to take a long time. This is primarily to rid your boards of harmful shards and sliver-causers.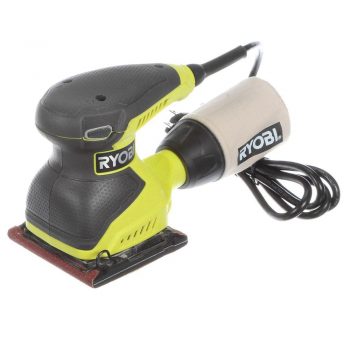 Make your map.
Now that your wood is mostly prepped, start mapping the wall you're going to cover. Using your stud finder, locate the studs in the wall and mark them. You'll then need a level and chalk line to draw your horizontal lines across the wall. This will be a grid you can follow to make sure your planks are level with the ceiling and floors instead of curving on accident. One blogger recommend painting the wall black to create a dark base for the plank wall. This comes in handy later as you'll see small gaps between many of the boards as you install them. It is not necessary, but may prove useful in the final results of your wall.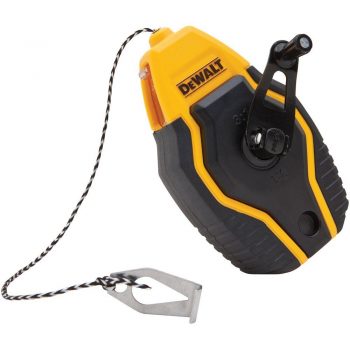 Put 'em up!
Using your nail gun, start securing wooden planks to the studs in the wall following your chalk line. You can start at the floor or the ceiling. Just remember that where ever you end, you may end up having to cut your pieces to fit in a awkward gap. As you place boards along the floor or ceiling line, you're going to notice that most of the boards are not truly straight. We recommend cutting your boards so they're straight, using your table saw. This will help to create a level line with each row you secure to the wall.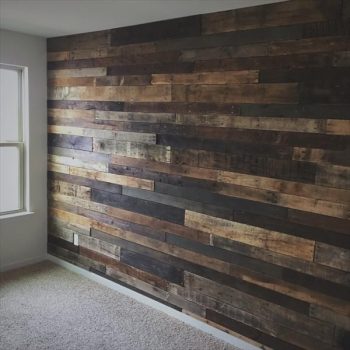 A helpful tip…
As you place your planks on the wall, a good rule of thumb is to leave at least 6 inches between seems. This creates a nice pattern on the wall and avoids the awkward look of having seems too close together. See the example below: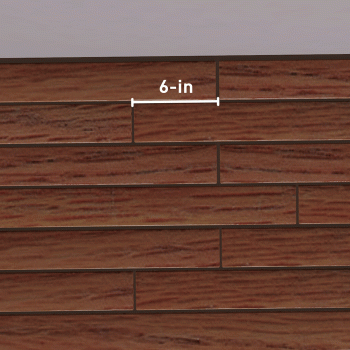 Resources for this pallet wall DIY came from the following: