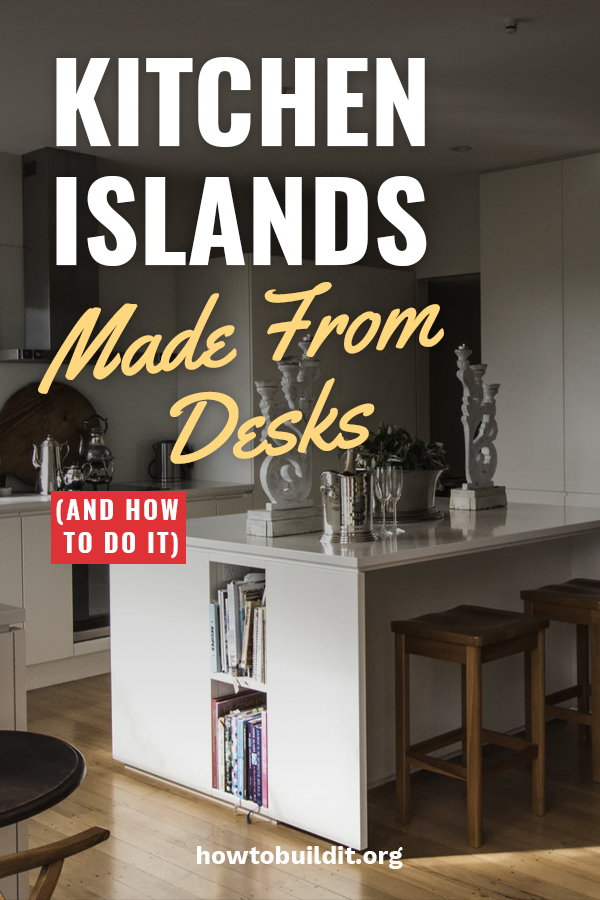 I'm a big believer in repurposing. If I can get away with it, I'll repurpose just about any item in my home! I've turned dressers into vanities and ladders into shelving. And now, I'm making a kitchen island out of one of my old desks! Keep reading below to see how I pulled off this DIY project.
Kitchen Islands Made From Desks (And How To Do It)
Old Writing Desk Turned Kitchen Staple
I love the beautiful drawers, and the granite texture of the heavy-duty top coating they applied here. Isn't the blue of this desk simply magical? I bet cooking in here would be such a relaxing experience. As you can guess, the DIYer below removed the desk's old hardware and replaced it something a little more heavy duty, and I think it looks great. Add wheels to the bottom to give it some height and make it portable. Learn more about this specific project here.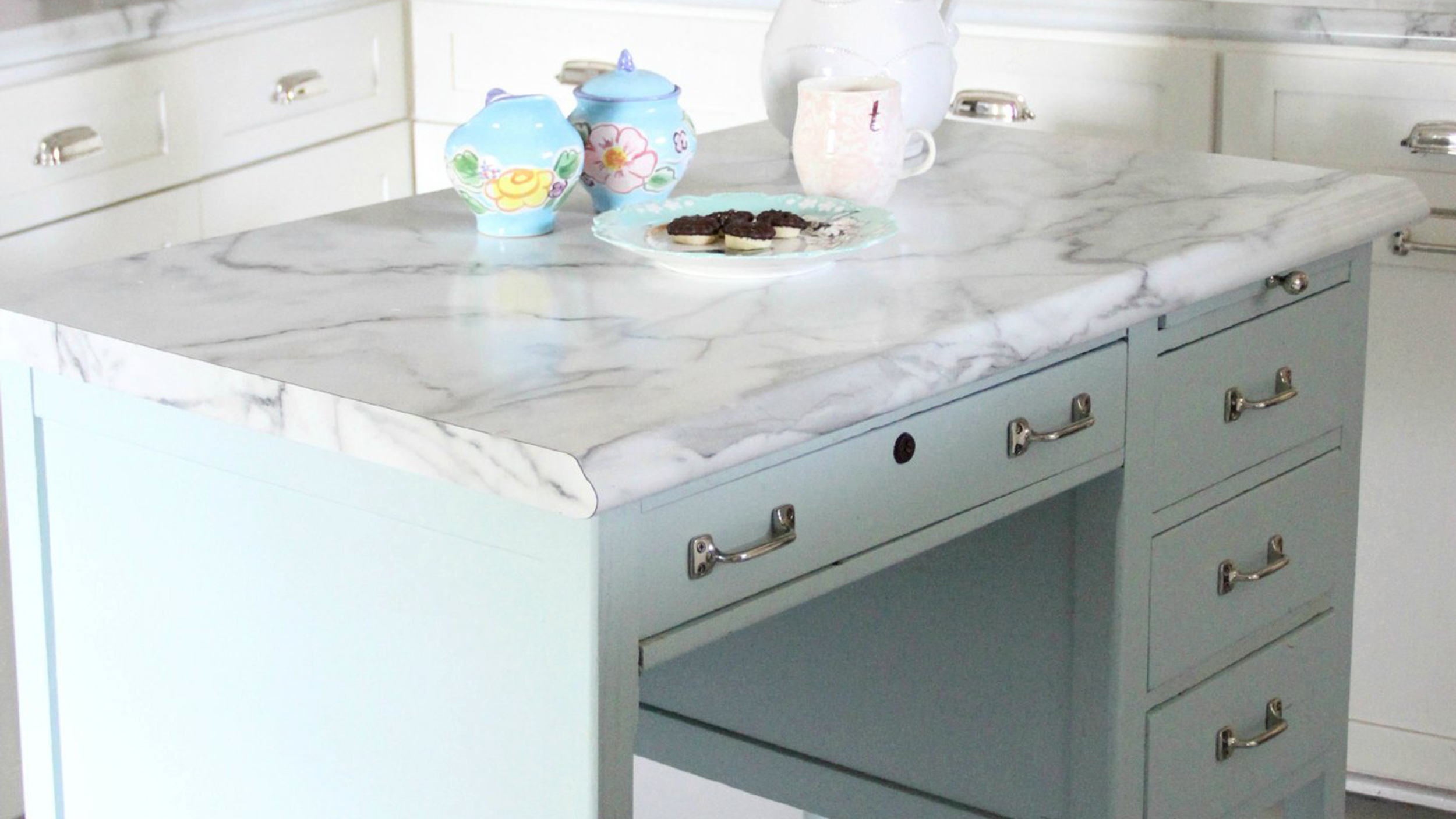 Lifted Desk With A Butcher Block Top
I absolutely love that the homeowners below took the top off of their old desk, and replaced it with this gorgeous butcher block. As with all of the projects featured, DIYers will have to put the desk on a "platform" of sorts for added height. It's hard to chop veggies when you are doing so at waist-height! Plus, take a look at the wire baskets and wooden shelf below, too. I love all of this extra storage. Plus, it looks really cute. More on this here.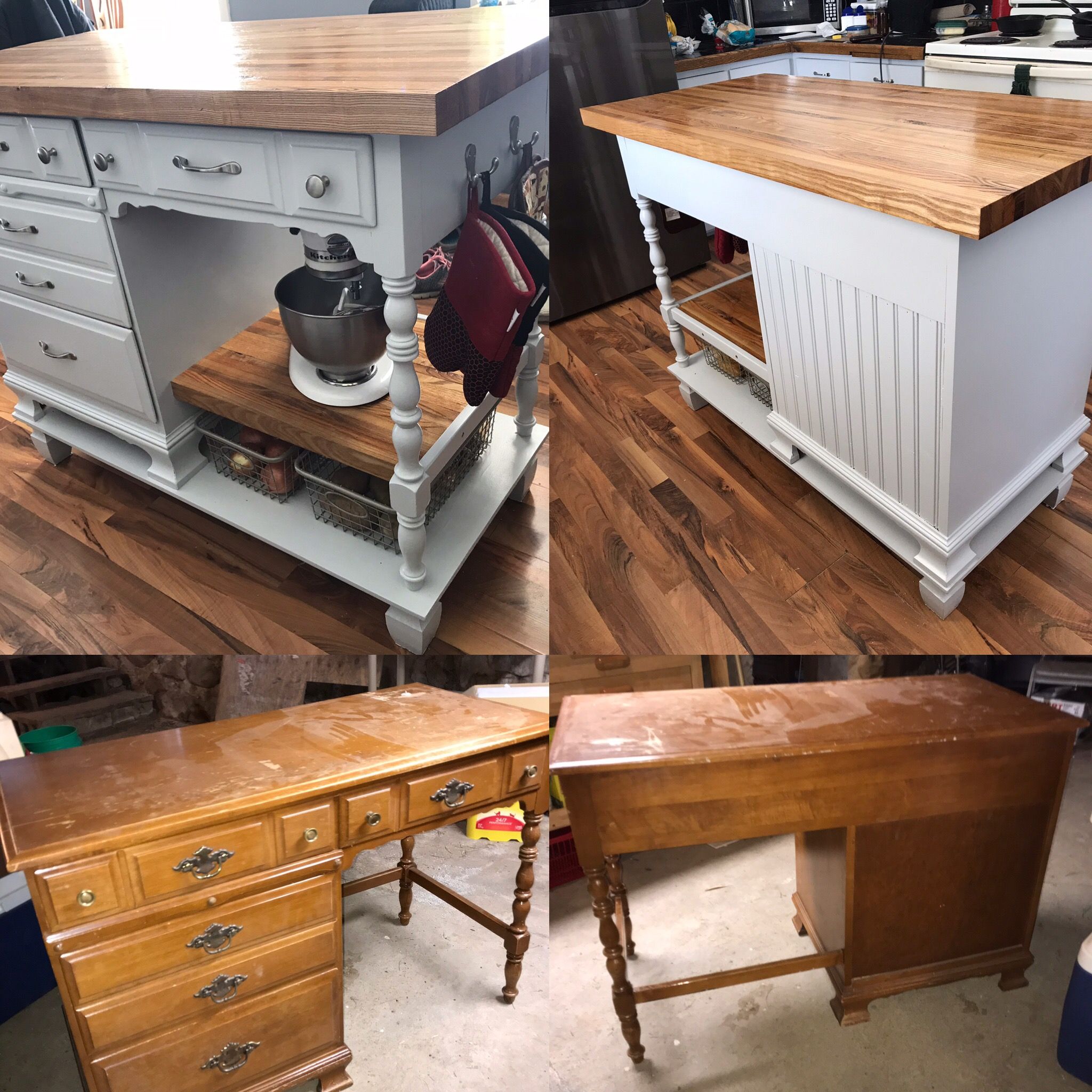 Old Desks
This doesn't even look like an old desk! Isn't it amazing what a bit of new paint can do! I think I'd pick more dramatic drawer hardware, though. I mean, there are so many options! Picture from here.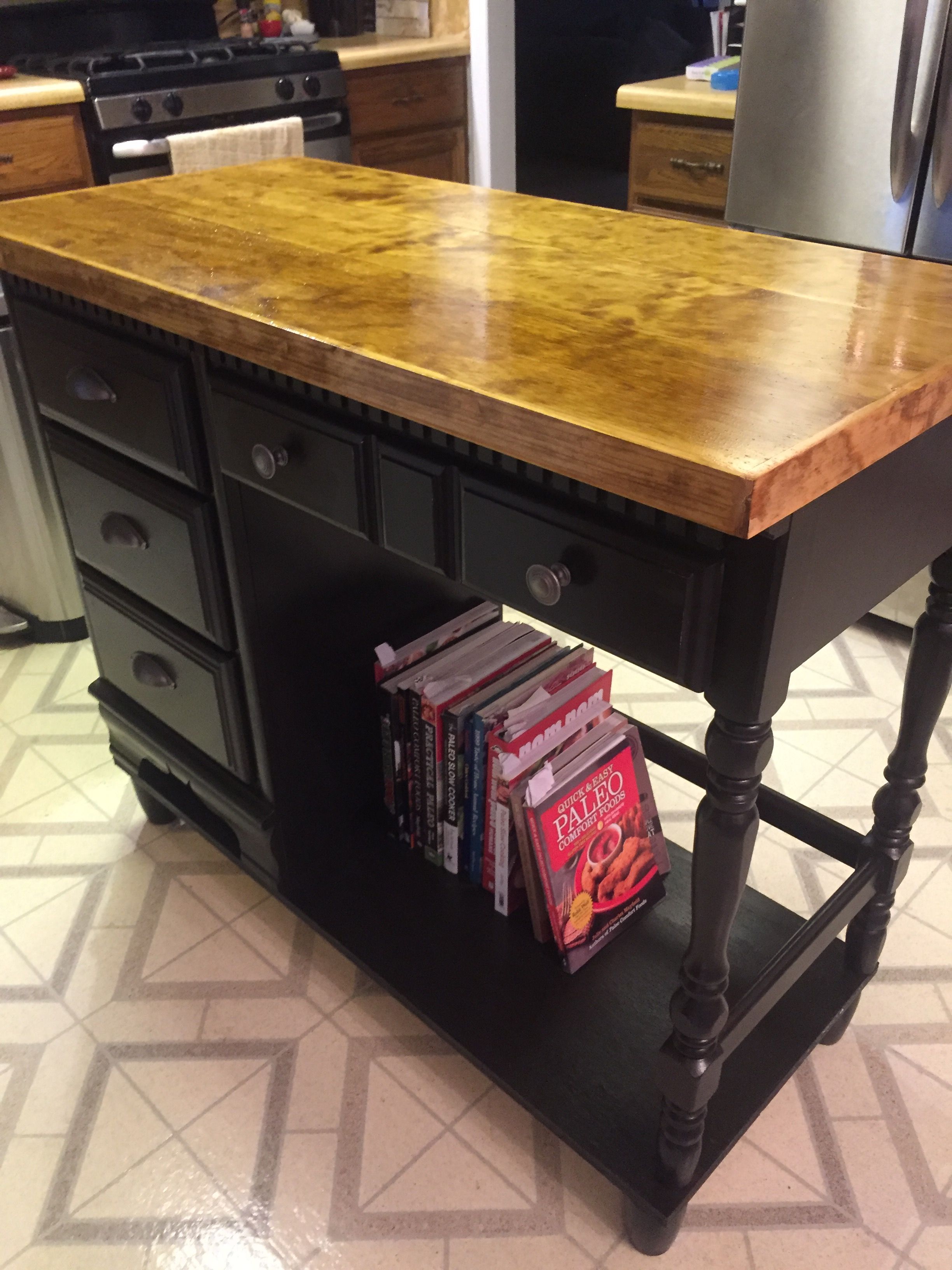 How To Build Your Own With Wheels
I get it, building the platform to give your old desk some height is tedious! If you're looking for a quicker project, and an island that moves around, put it on wheels instead. Follow the tutorial below to build your own!
Here's what you'll need:
-Old desks
-A slab of kitchen countertop that it cut to fit how you'd like it
-Wheels
-Hammer
-Wood Glue
-Nails
-Paint (if desired)
Step One: Remove the top of the old desk. Once removed, check to make sure that the desk is still sturdy and make any reinforcements should they be necessary. Now is a good time to clean and sand everything down!
Step Two: Attach the piece of countertop (or butcher block, whatever!) to your desk. And wait for it to properly take before moving on. Learn more about the process here. If you've considered painting, now is a great time to do so. But as always, make sure that you wait for it to fully dry before moving on.
Step Three: Once the paint is dry, screw the wheels on your island and admire your new creation! There's nothing you WON'T be able to cook now!