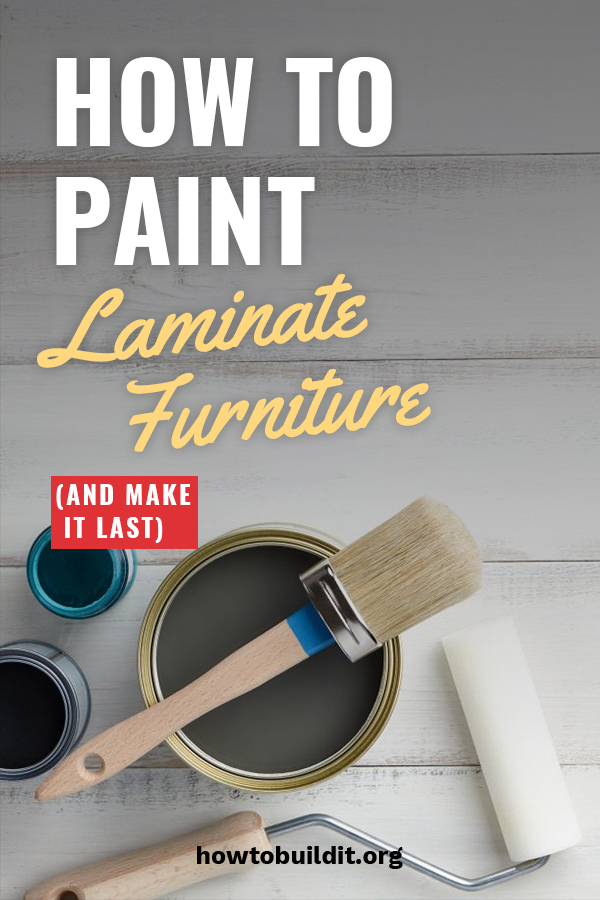 Painting furniture is one of my favorite hobbies. It's incredible how a simple coat of paint can turn any old piece of furniture into something totally beautiful. In fact, I've been known to repaint every piece of furniture I have at least once every ten years. And not because the paint is chipping (my painting method LASTS on any kind of surface!) but because I just love to experiment with home decor.  Recently, I spent the weekend with my younger brother painting all of his laminate furniture with paint. He was astounded that my method for painting laminate furniture and making it last was so easy, and he encouraged me to share my secrets with all of you. So here I am, posting a blog entry! Here's how to paint laminate furniture.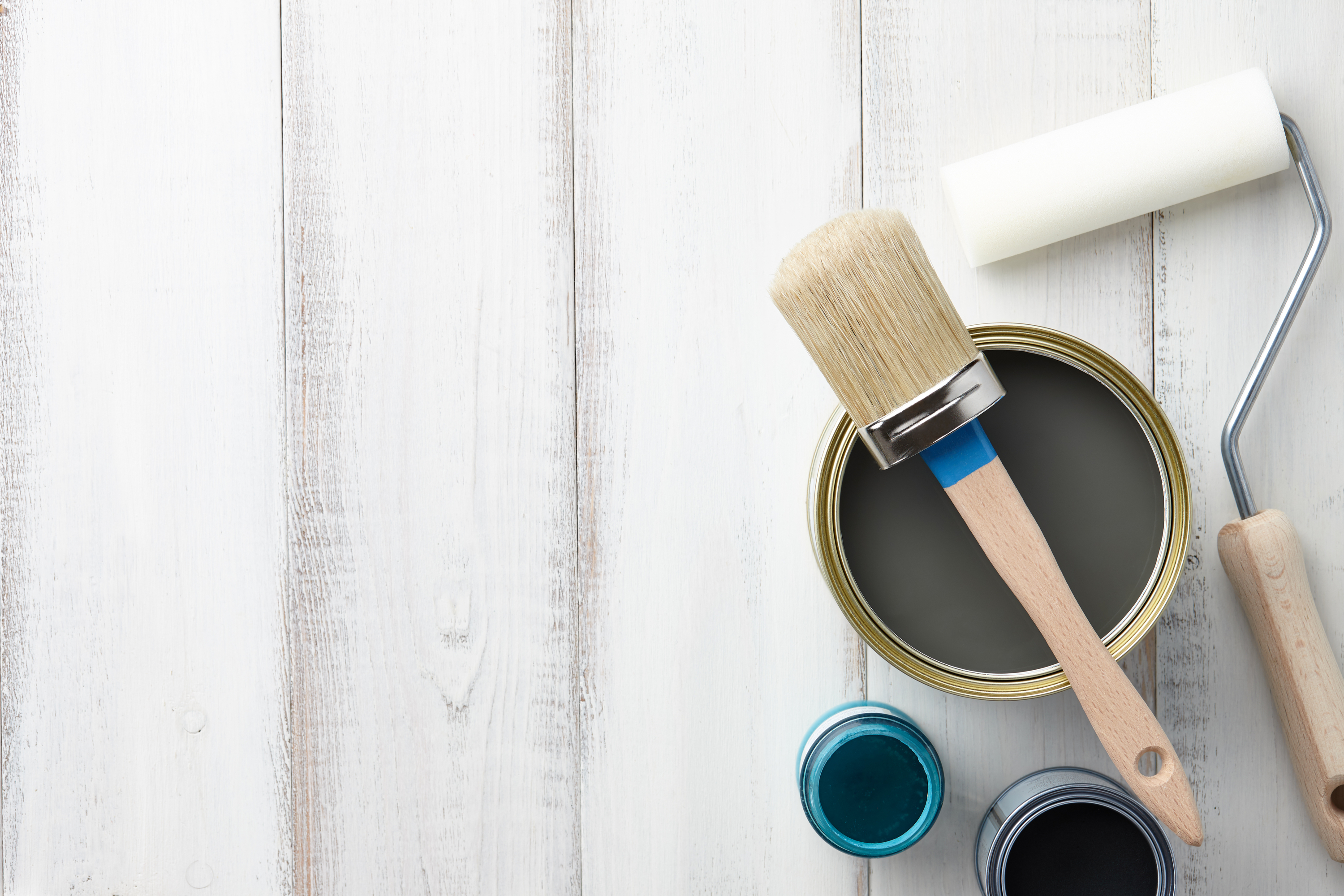 Here's what you'll need:
–
Krud Kutter
(to thoroughly clean your piece of furniture!)
-Primer for Laminate Furniture
-Spray Paint (for the hardware)
-Paint In The Color Of Your Choice
Step One: Prep your laminate furniture by covering it in a layer of the Krud Kutter. This handy product will remove the "shiny" finish on your laminate furniture and gives your paint and primer something to adhere to. Plus, it's always necessary to thoroughly clean a piece of furniture before you try your hand at painting it. Don't skip this step, you'll regret it!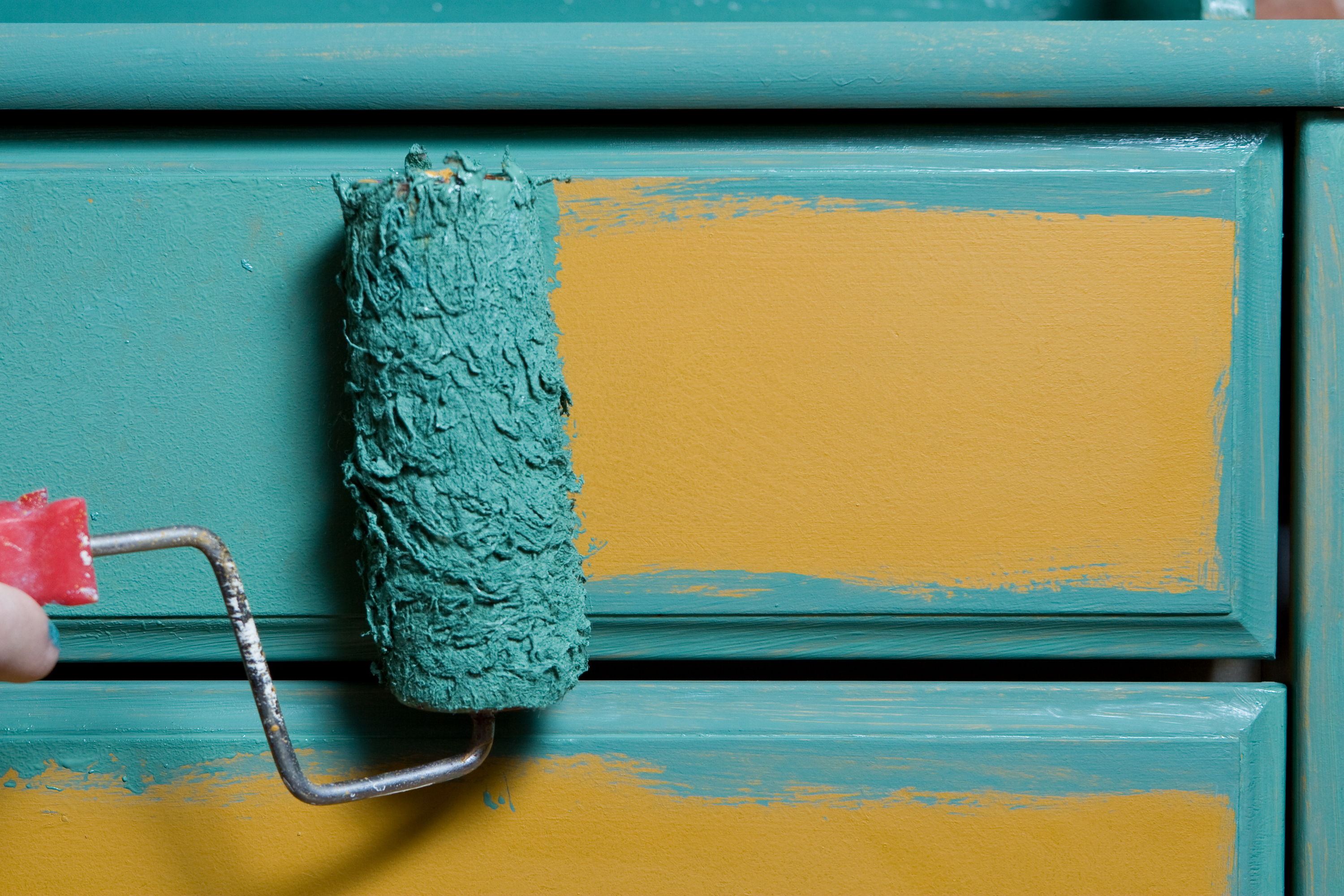 Step Two: Now that you have completed the prep needed to make your project look amazing, it's time to prime your piece of laminate furniture. This is a crucial step of the project.  For laminate furniture, I recommend applying at least two coats of primer and then letting each coat fully dry overnight in between applications. You can even lightly sand in between coats for more adhesion. Painting laminate isn't a quick project! Now is a good time to also spray paint any hardware should it be necessary. This is one of my favorite parts of the project!
Step Three: Once your primer is completely dry, you can start the fun part of the project: actually painting! I like to apply two or three coats of paint to the surface of my furniture. As always, make sure that you wait for each coat of paint to fully dry before moving on to the next coat. Once dry, reattach your hardware and enjoy your brand new piece of furniture. Easy enough right?