I'm not going to lie. There have been several points in our lives where my husband and I have considered selling everything and going to live in a tiny cabin instead. While we've never actually done so, we hope to make it happen sometime in retirement. However, what's more surprising to me is that my husband and I aren't alone. There are TONS of people who love tiny cabins and all things tiny cabin trends. In fact, it's a whole search term on Pinterest! Since discovering this treasure trove of ideas, I've been planning my own tiny cabin. Check out a few of my favorite ideas below!
Dark Wood, White Walls, and Open Windows
This tiny cabin layout from Tree Hugger is everything I love about the tiny house movement. The large windows on either side of the home allow tons of natural light in, creating the perfect contrast to all of that gorgeous, dark wood. Though there are many paint colors that would look beautiful with wood like this, I like the way the white looks paired with the dark shade of the wood. This is exactly what I want my own tiny cabin to look like!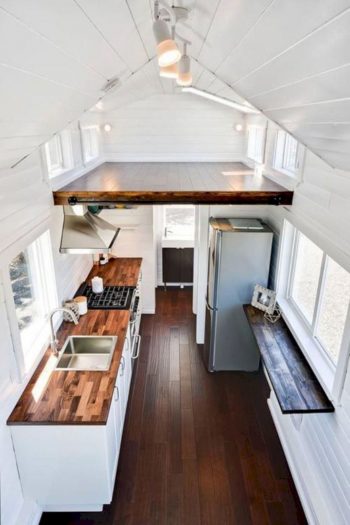 Long and Skinny
If you have kind of an oddly shaped piece of land you're looking to put a tiny cabin on, a long and skinny cabin may provide you with just the layout needed. Not only does is this layout perfect for landowners with limited space, but if you look closely you can see that the cabin below was made with many recycled pieces. The roof was made from salvaged wooden beams, while the wood siding comes from old pallets. If you did it right, you could make a cabin just like this one for a limited amount of money!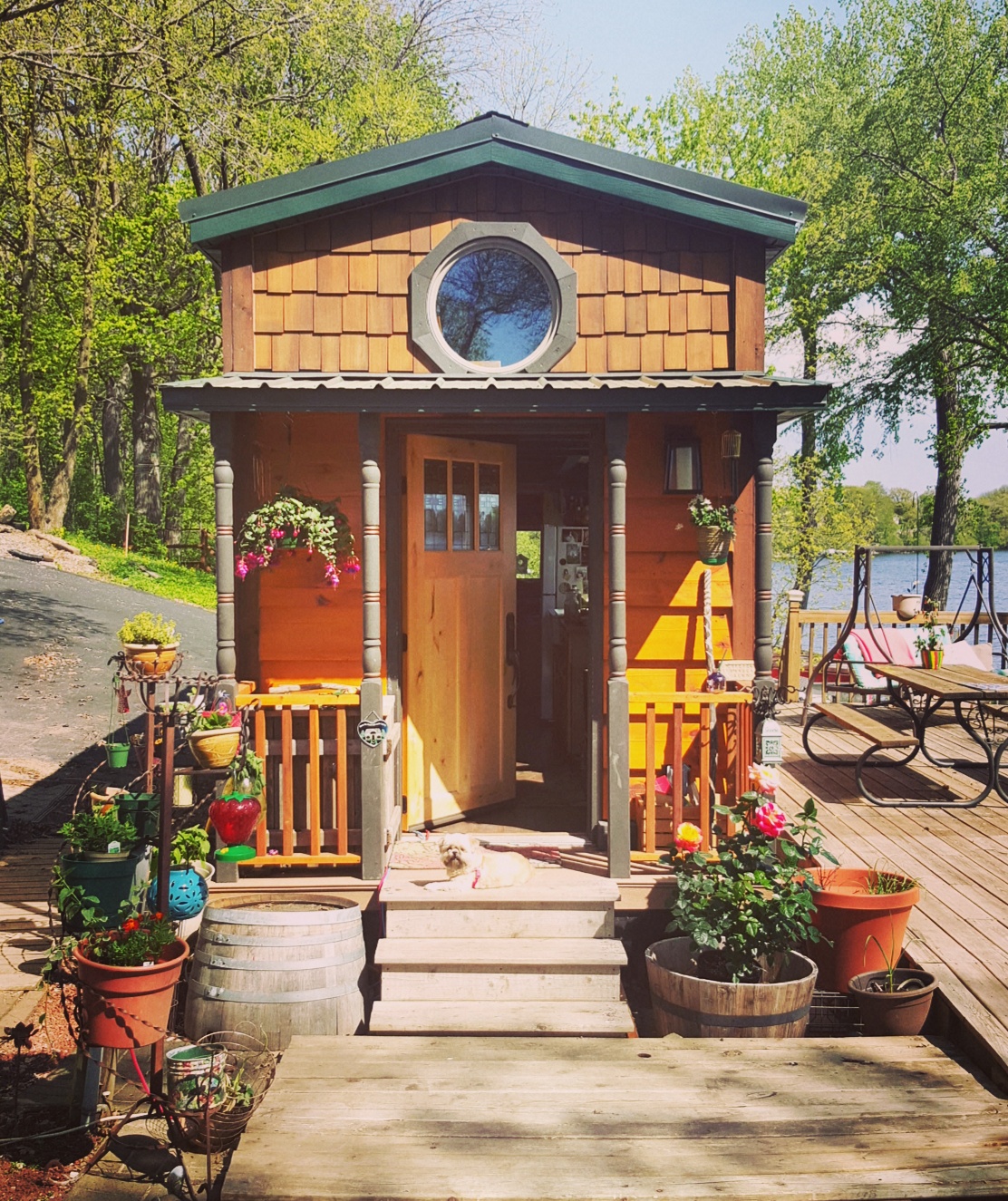 Don't Forget Tons of Storage
In any home, plenty of storage space is crucial. However, in a tiny cabin, that need for storage is even greater! To fully utilize your smaller-than-normal living space, I recommend hiding storage underneath the stairs (if you elect to put your bed on a platform, another great way to save space!) and making sure there's plenty of shelving and drawers. Your tiny cabin probably won't be very relaxing if you're swimming in clutter when you visit, so adequate storage space is a must.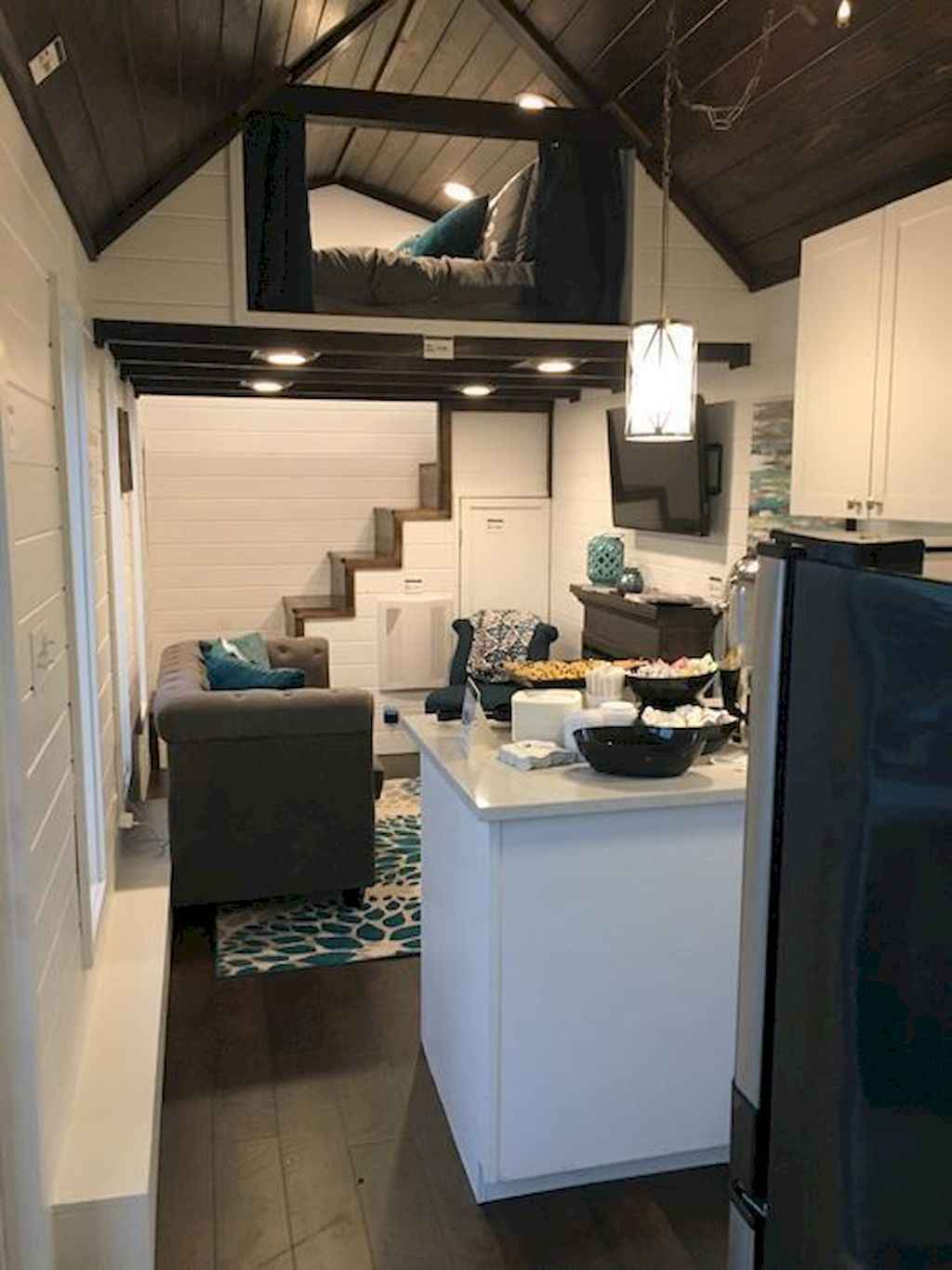 Don't forget A Place To Sit On The Porch
A place to sit and relax on the porch was incredibly important to my husband and me when we were designing our tiny cabin plans. We could practically see ourselves lounging in Adirondack chairs while sipping Moscow Mules and enjoying the sunset. Just as the porch is important on a normal sized cabin, it's an important component of tiny cabins, too! Use what space you have by placing chairs (with colorful cushions and pillows, of course) and hanging pots throughout your porch space to add some curb appeal. I wouldn't ever want to leave this cabin! The image appears courtesy of Curbed.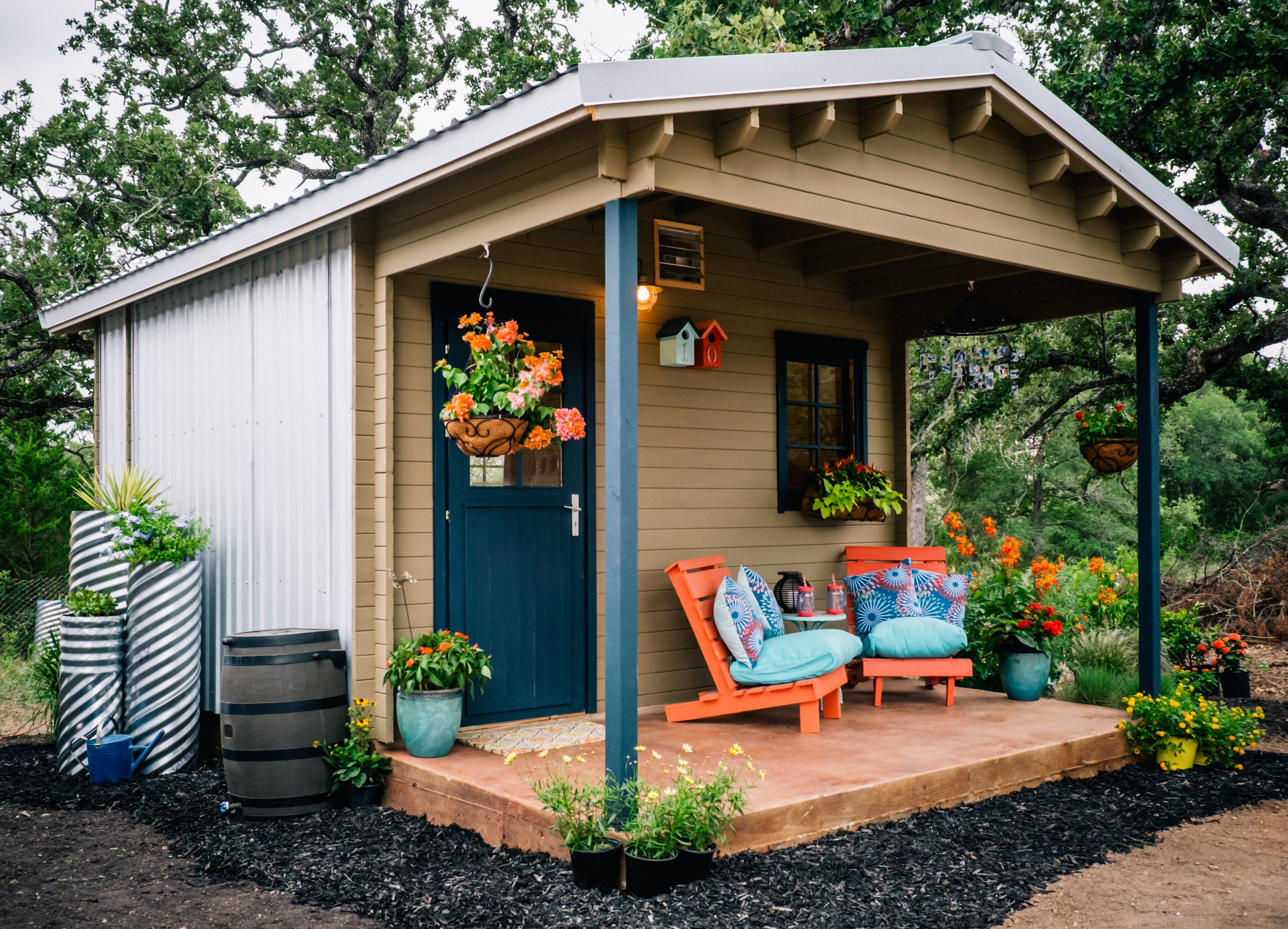 Classic Decor Pieces
When you think of a cabin in the woods, you probably think of outdated couches (probably handed down from Grandma), flannel, and other questionable decor choices that have somehow ended up there. But just because that's how you envision a cabin in the woods, doesn't mean that's what it actually has to look like! Use the photo below as an example of what can be done with a hearty mixture of classic and modern pieces in a log cabin environment. How awesome does that wood paneling look with the chandelier? It's still chic while being totally appropriate for the woods. This is one of my favorite tiny cabin trends. Do you want one of these tiny cabins?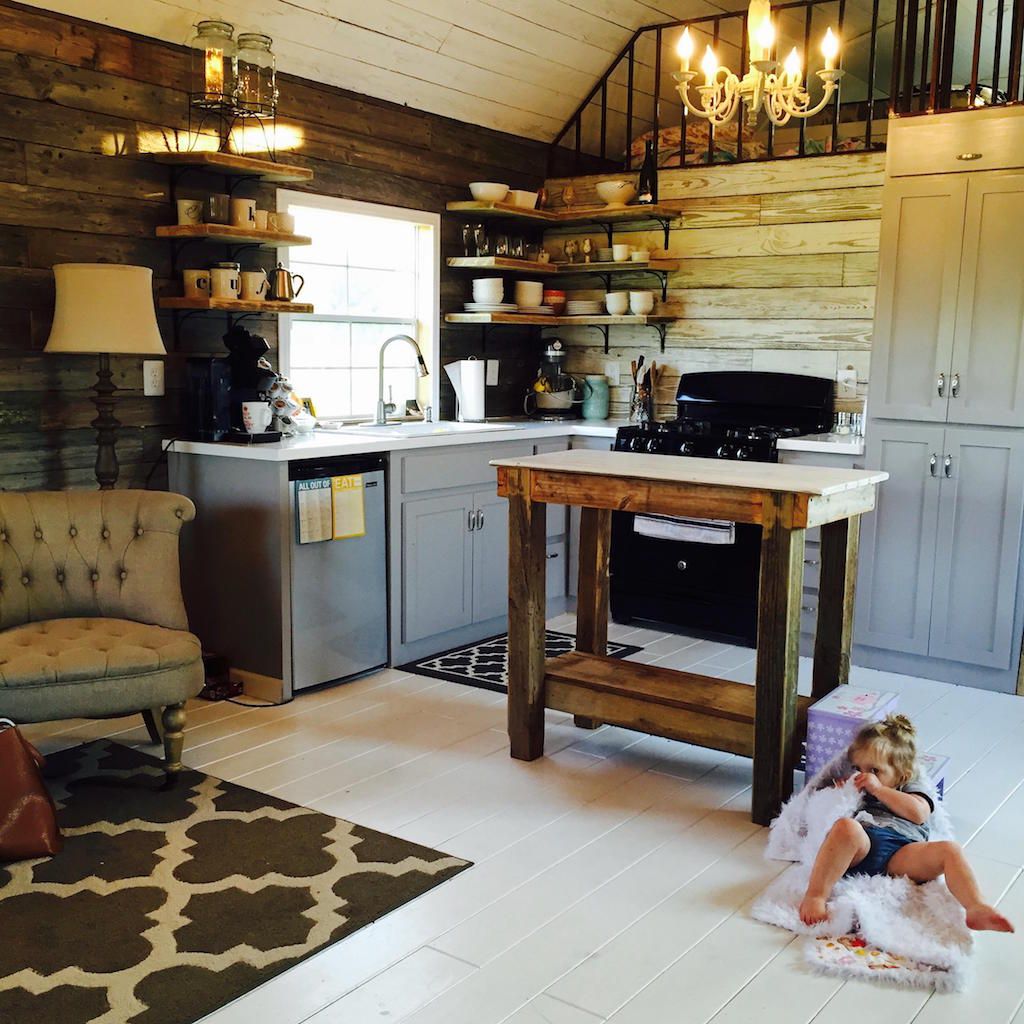 For more decor ideas…
http://howtobuildit.org/2018/10/24/cute-cottage-trim-ideas-even-the-beginner-can-create/
http://howtobuildit.org/2018/04/12/home-improvement-diy-ideas/