Tile is not only great on floors, it's beautiful on countertops too! Ceramic or stone, standard or custom style. If you want this look in your kitchen or bathroom and have some free time this weekend, here is a basic look at what it takes to install your own tile countertops.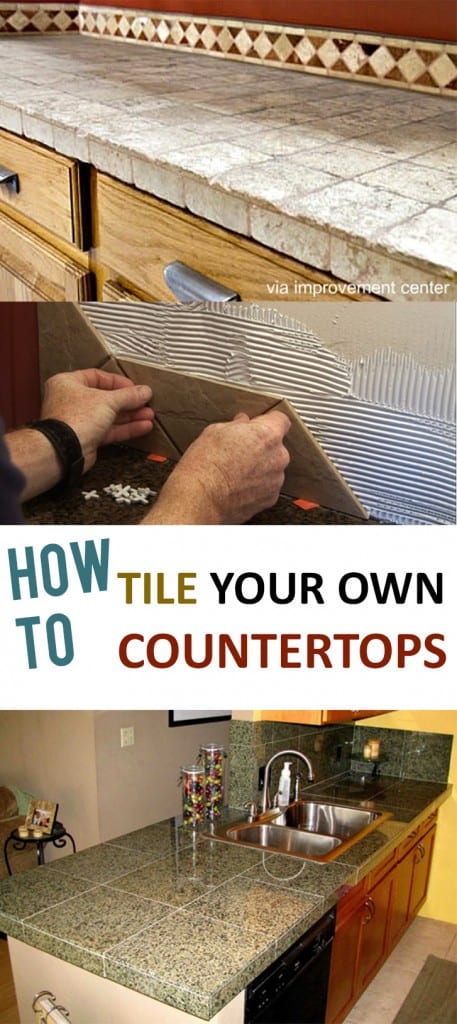 Strip your current countertops (no need to do this if you are building a new house) and remove your sink and stove.
Measure the countertop space and cut out the dimensions on 3/4 inch plywood.
Screw in the 3/4 inch plywood countertops, lining it up with natural edge of the countertops.
You may need to screw in a second 1/4 inch layer of plywood in order to match the thickness of the edge tile pieces.
Trace the outline of the sink and cut a hole out for it. Image from DIY Network.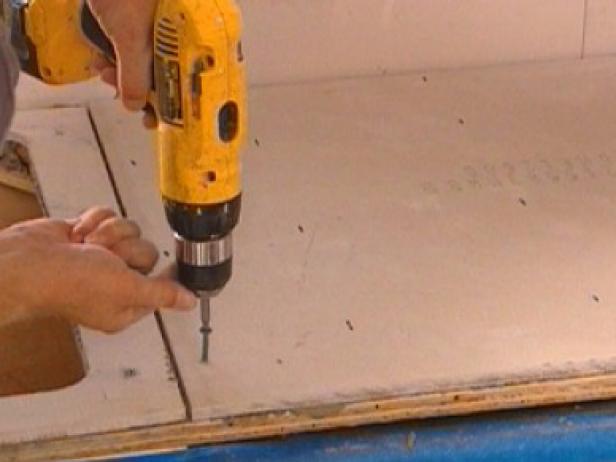 Add a cement board on top of the plywood. Match to be the same size as the plywood. Cut out the cement board with a jig saw, then adhere to the plywood using mortar–apply with a 1/4 notched trowel. Also screw the cement board into the plywood using cement board screws. Use small strips of cement board for edges, and wrap fiberglass tape around the edges.
Use chalk lines to outline where you will lay the tiles. Spread mortar with your 1/4 inch trowel and gently place the tiles. Cut tiles with a wet-cut tile saw.
Install decorative trim tiles if you so desire.
Install tile on the front edge and backsplash. Don't forget to cut out a space for outlets!
For porous tile or stone, seal before grouting. Grout the tile joints and wash away the excess grout. Allow the grout to dry, then apply a grout sealer.
Image from Today's Home Owner.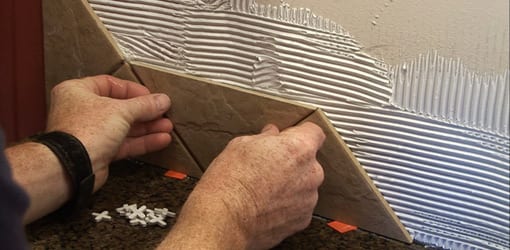 Here is a beautiful finished tile counter top from Playground Time.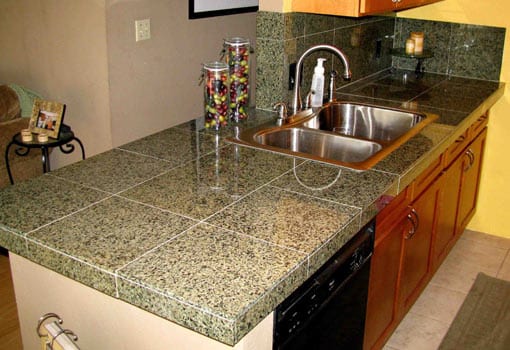 Another beautiful tile project from Frugal Interior Design.