Change The Color Of Your Kitchen Cabinets
The cabinet color is often the catalyst for a kitchen remodel. If you want to do something about it, you can! Instead of spending tens of thousands of dollars on new cabinets, set aside a weekend for an easy paint project.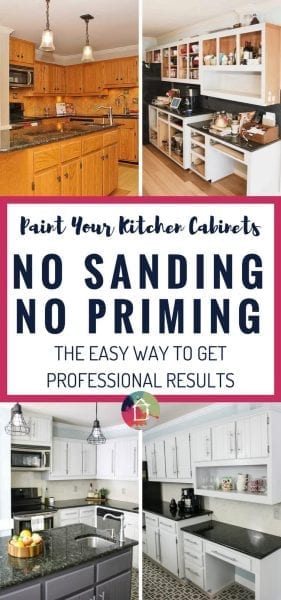 Adding or Replace The Cabinet Knobs and Pulls
If your cabinets are lacking in functional and beautiful pulls, add them! It's a quick and easy project to do yourself and can make a big difference in the over-all look of your kitchen.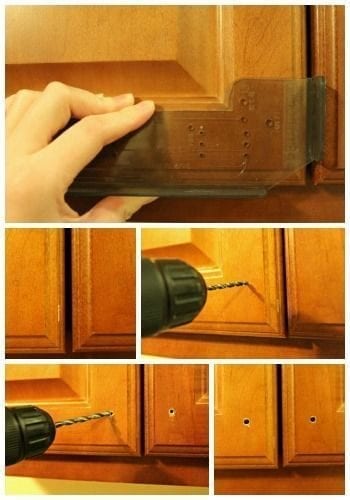 Adding Bead Board To The Cabinet Doors
Tired of your boring cabinet doors? Add simple bead boarding to the cabinet face for an instant farm house kitchen.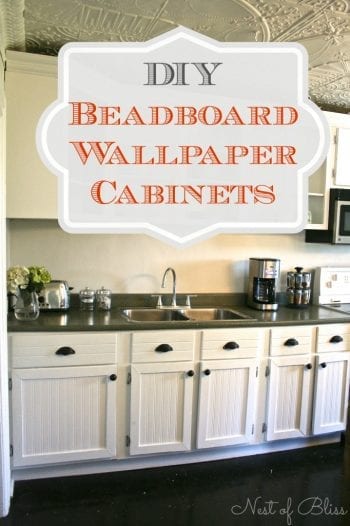 Add Trim To Cabinet Doors
Another easy way to add texture to your cabinet doors is with this quick trim install tutorial.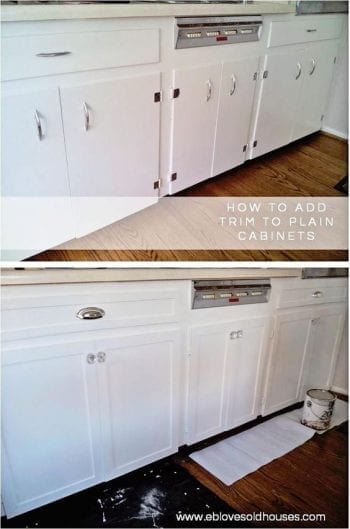 Place Chicken Wire Into Your Cabinet Doors
Another fun twist on cabinet door texture is the newly trending look of chicken wire!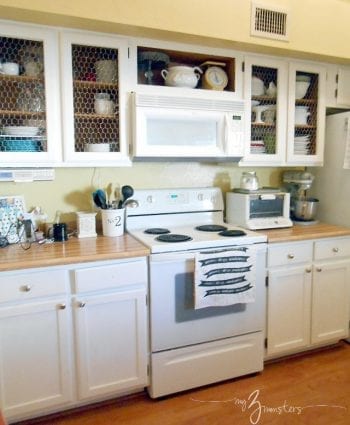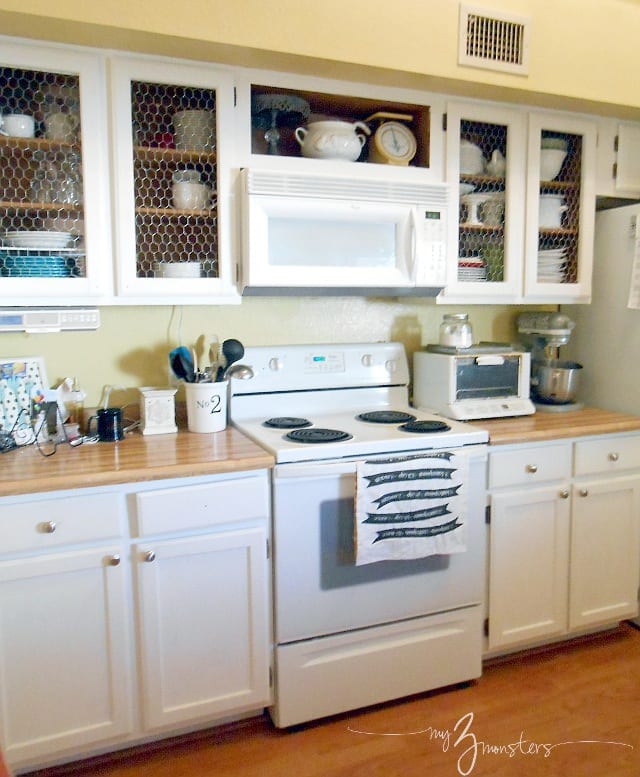 Build Glass Cabinet Doors
Create a visual display of your beautiful class wear with see through cabinet doors.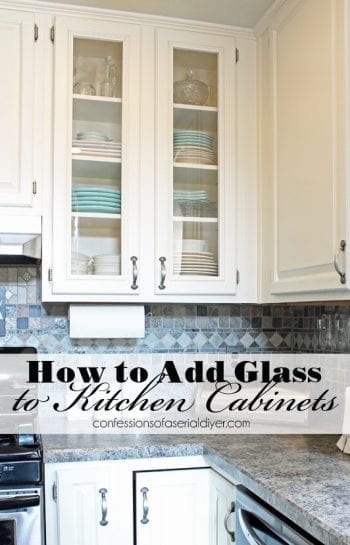 Resources:
Painting Cabinets – https://www.designertrapped.com/how-to-paint-kitchen-cabinets/
Adding/Changing The Pulls – http://www.awayshewentblog.com/2013/02/installing-kitchen-cabinet-hardware.html
Adding Bead Board To The Cabinet Doors – http://www.brandisawyer.com/2013/10/beadboard-wallpaper-cabinet-tutorial.html
Adding Trim To Cabinet Doors – http://www.elizabethburnsdesign.com/blog/2014/4/3/kitchen-cabinets-makeover-brooklyn-house
Chicken Wire Cabinet Doors – http://www.my3monsters.com/2013/04/diy-kitchen-cabinet-makeover-with-chicken-wire.html
Glass Cabinet Doors – https://www.confessionsofaserialdiyer.com/how-to-add-glass-to-cabinet-doors/
Don't miss these other remodeling projects from How to Build It: