Tired of your ugly laminate counter top but don't want to break the bank for new ones? Time to turn to our trusty, thrifty solution: paint! Below are instructions for painting your counter top a new color and painting them to look like natural stone: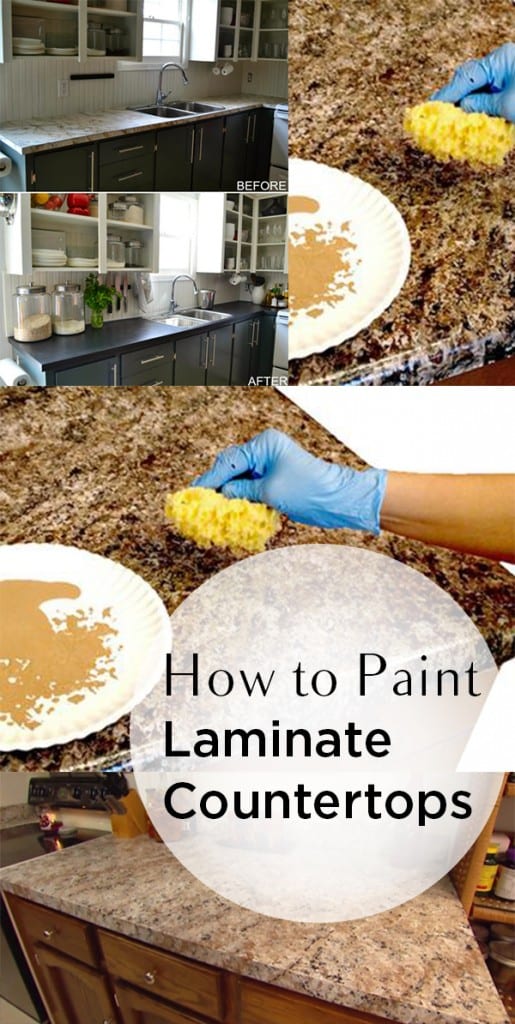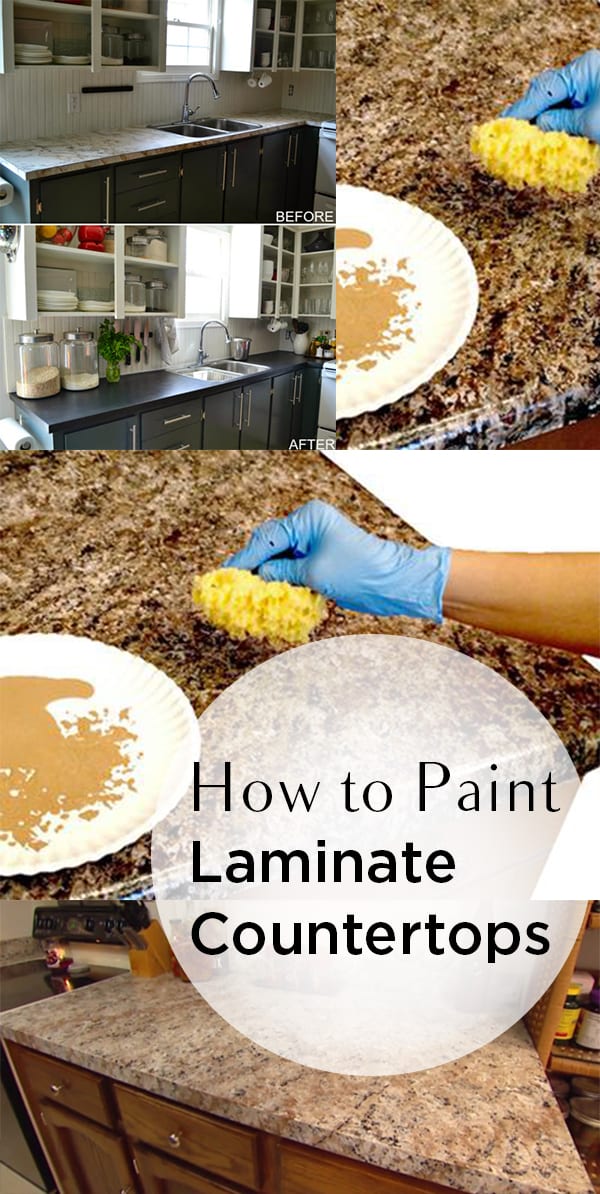 Painting a new color:
Pick a color that suits your fancy. Use satin or semi-gloss paint.
Thoroughly clean the countertop surface with soap and water. Dry with a cloth.
Lightly sand the surface with 150-grit sandpaper. Wipe off dust.
Prime with a 100 percent acrylic primer for covering gloss or high-gloss surfaces.
Once the first coat of primer dries, apply a second.
Apply a couple coats of paint. Once dry, seal it with a couple coats of clear acrylic. Be gentle when cleaning the countertops for a couple weeks because it takes that long to cure.