Roman shades are a beautiful and simple way to treat the windows of your home. They can let in as little or as much light as you need, and they're easily customizable to fit the decor of your home. I've put together a tutorial on how to make roman shades yourself. Good luck!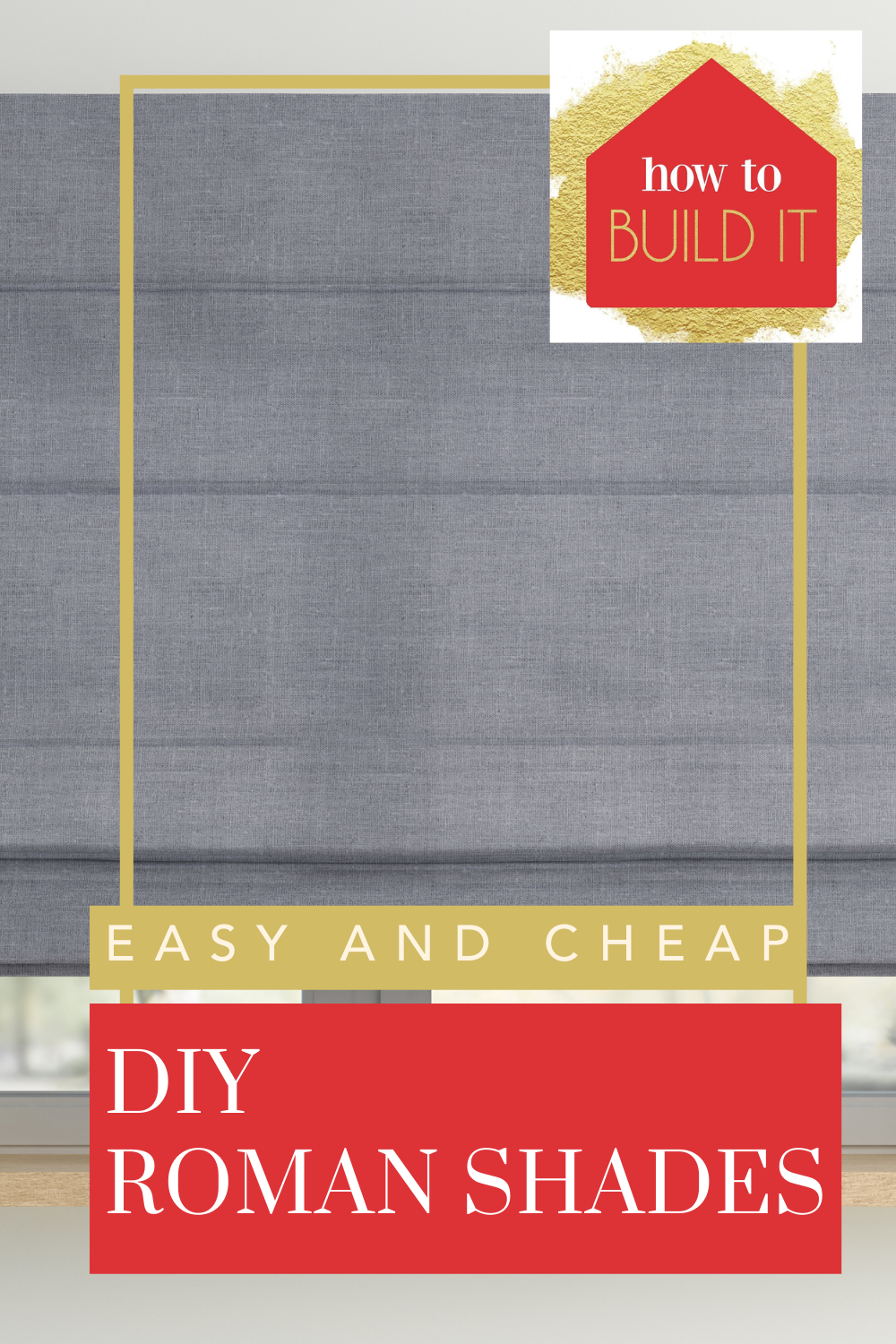 How To Make Roman Shades
1. First you'll need to gather your materials. For this version of roman shades you'll need blinds to fit the window, fabric of your choosing, fabric glue, scissors, clothespins, and a small paint brush.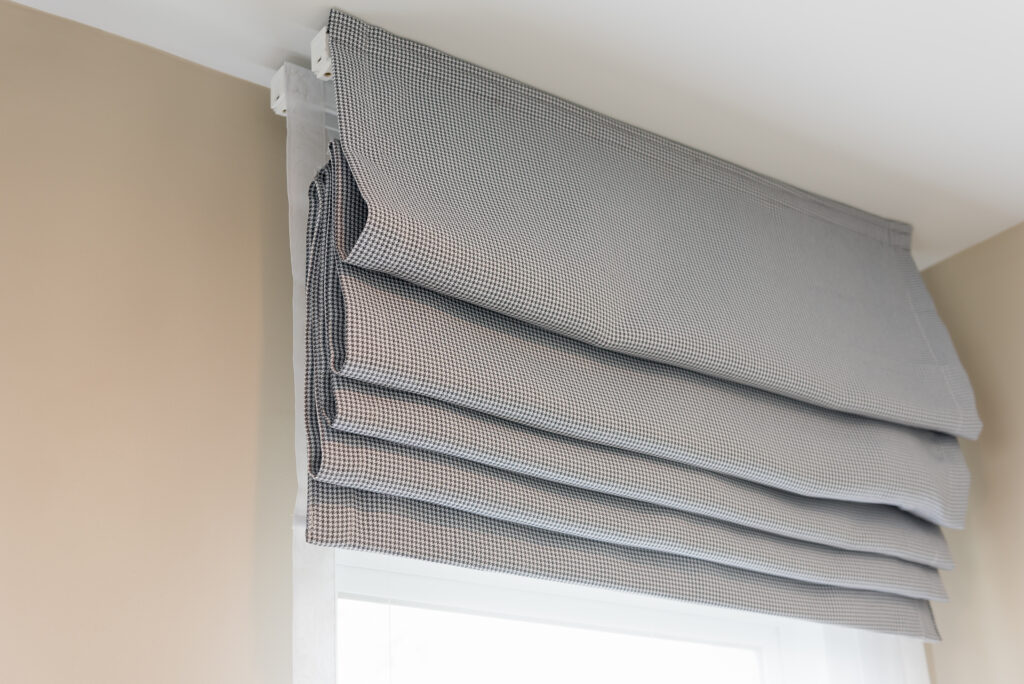 2. Once you've gathered your materials, you'll need to cut the fabric to fit the blinds. But first you need to know how wide and long to make the fabric. Cut the thin string that keeps the slats lined up. Image via Domestically Speaking.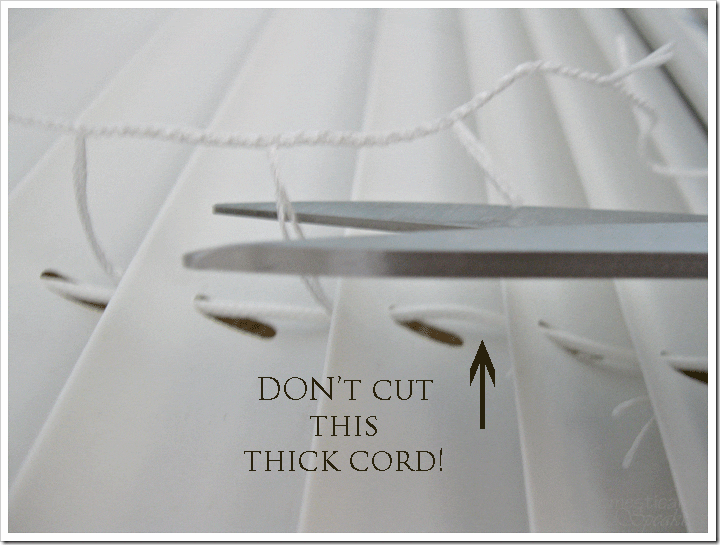 3. Next, decide how many folds you want in your shade and how far apart you want them. Take out all the slats except the ones where you want the folds. Then tie the string after the last one. Image via I Heart Nap Time.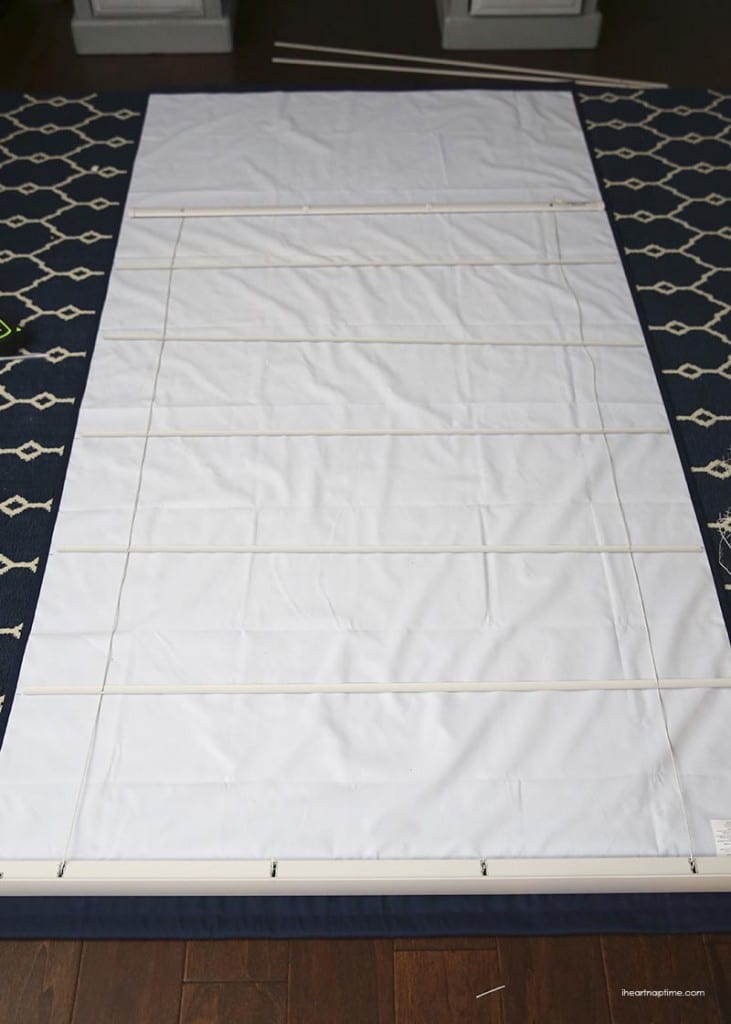 4. Now you can finally cut your fabric. Lay the blinds out on the fabric and cut around leaving a few inches around the sides. Image via Simply Mrs. Edwards.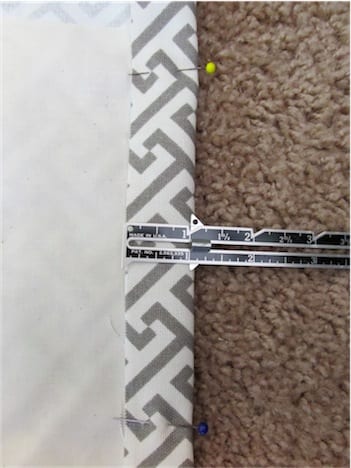 5. Now you need to glue the slats to the fabric. Use the paint brush so that you cover the entire slat. You don't want these falling off! If you need to secure this while it dries, use the clothespins. Image via Better Homes & Gardens.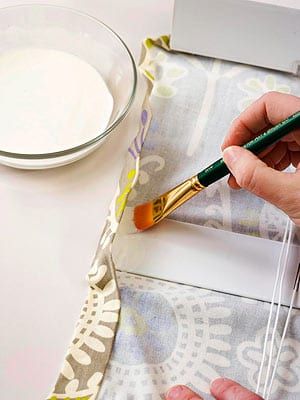 6. Now you'll need to finish the edges of the shade as well. Just use the fabric glue to make a nice clean edge. Image via Made 2 Style.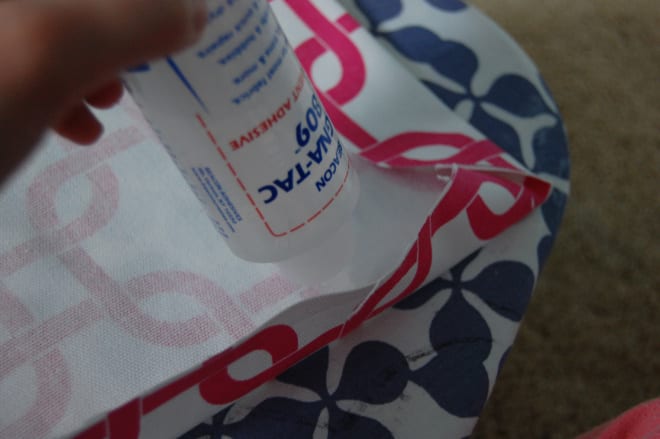 7. Now you can hang up your roman shade! With that quick and easy tutorial you've got a beautiful roman shade at a fraction of the price! Image via Better Homes & Gardens.