St. Patrick's Day will be here before you know it! Make sure you're ready for the holiday with these St. Patrick's Day DIY ideas. They're super easy to make and so cute!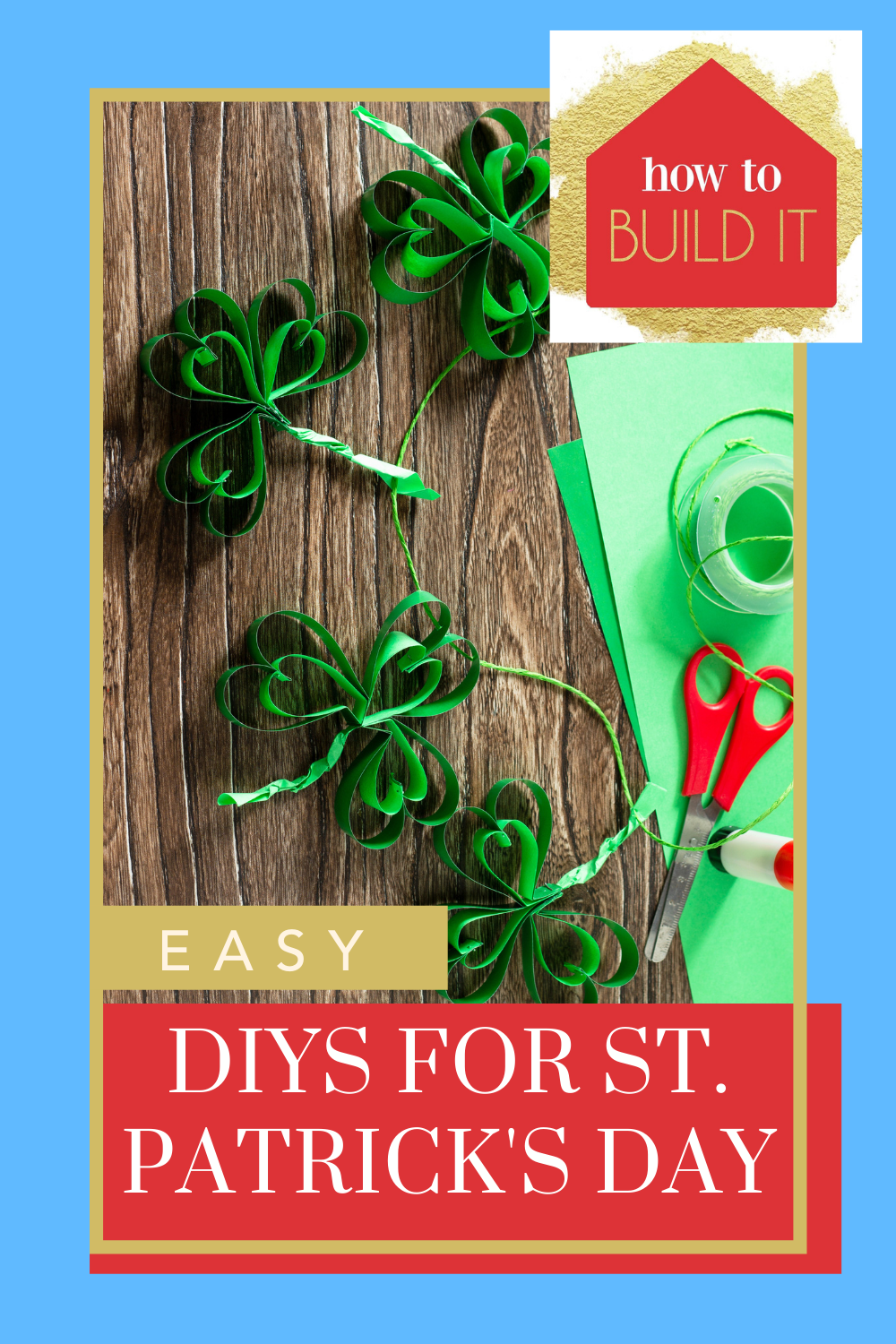 St. Patrick's Day DIY Ideas
I love wreaths so much, and so excited to make my own St. Patrick's Day wreath! Not only do they exist, but they're C.U.T.E. There are really tons of different ideas you can create for yourself, so just do whatever your heart tells you!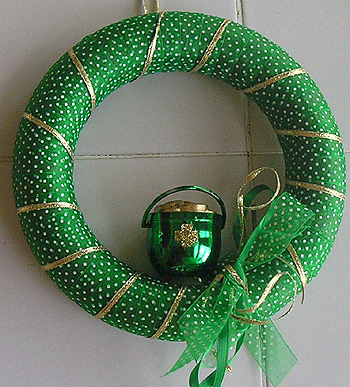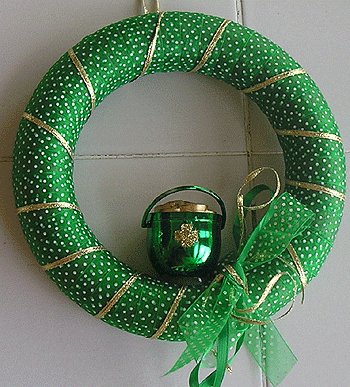 Make these gorgeous golden jars for decorations around your home and yard for St. Patrick's Day. You just take Mason jars (or any other jar you have), spray paint it gold, and then add a few decorations for a unique and personal touch.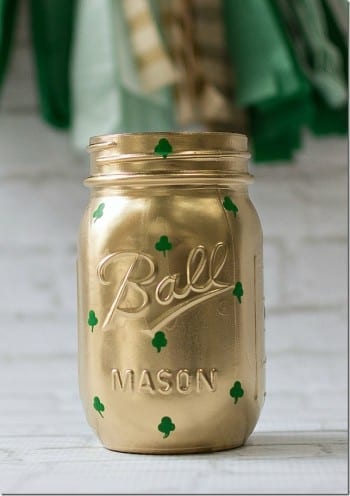 Isn't this shamrock St. Patrick's Day table runner just the best!? It's SO cute, and easily my favorite decoration. Plus, it really does look great on any table around your home.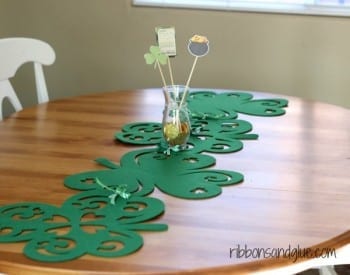 Shamrock art is the perfect thing to hang up around your home. This is a great project for your kids to do, as well, and you can hang their work up on the fridge, their rooms, or wherever they (and you) want.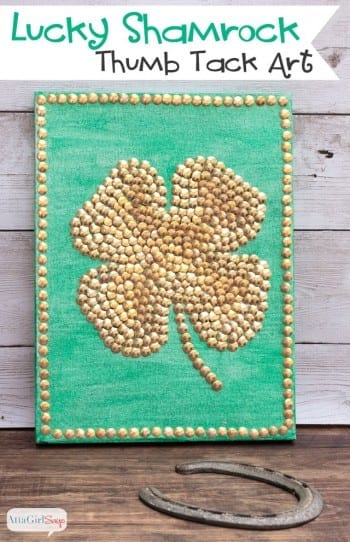 Bunting is never an in-your-face decoration, but it does such a great job of pulling the rest of the decorations together and adding to the St. Patrick's Day festivities. You can find some designs online, or just make your own!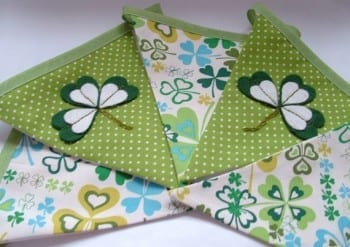 If you like to give out gifts for St. Patrick's Day, then this is the perfect project for you! It's a candy jar that you can spruce up to look like a perfect embodiment of the St. Patrick's Day spirit!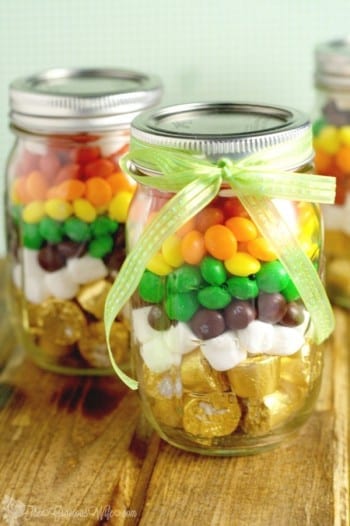 I find this wooden shamrock art for St. Patrick's Day to be incredibly stunning. It's classy, fun, and festive all at the same time! Make lots of different types out of the same material for a great themed decoration throughout your home.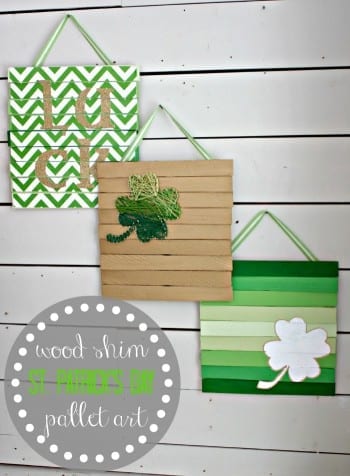 St. Patrick's Day DIY Ideas
Every holiday needs a good sign you can hang up or put around your house, and St. Patrick's Day is no exception. Whether it's a bright green sign in the kitchen or a rustic one in the living room, you need to make a sign!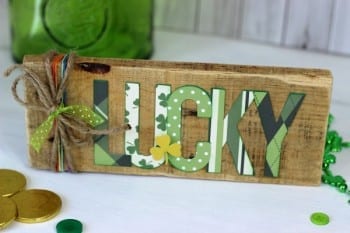 These paper shamrocks are perfect for hanging up around your house for parties or just for your own entertainment! Plus, they're just soooo cute, aren't they?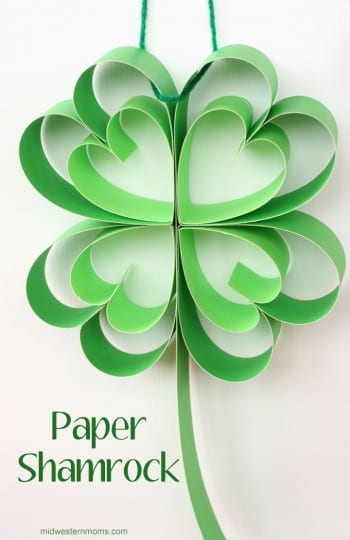 Make an adorable little garland that you can put up in your home for St. Patrick's Day. Hang it over the fireplace, near the windows, or even across your kitchen!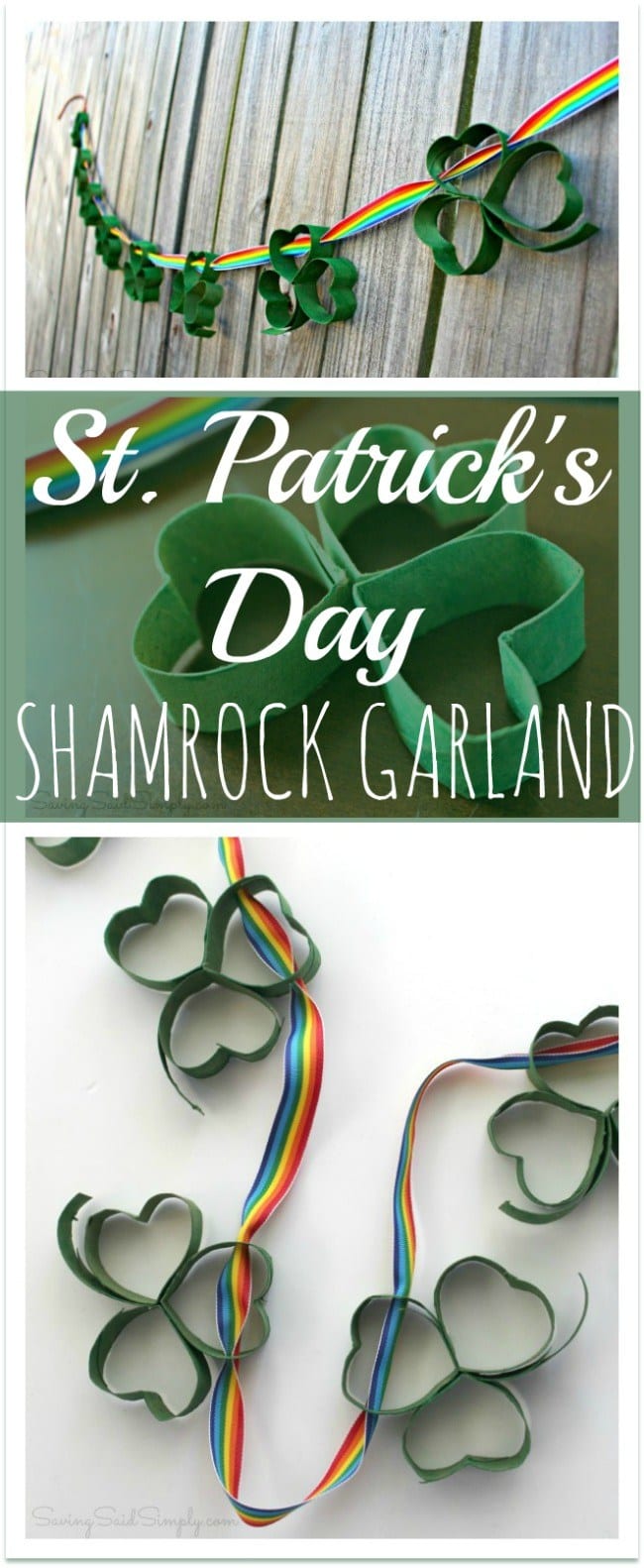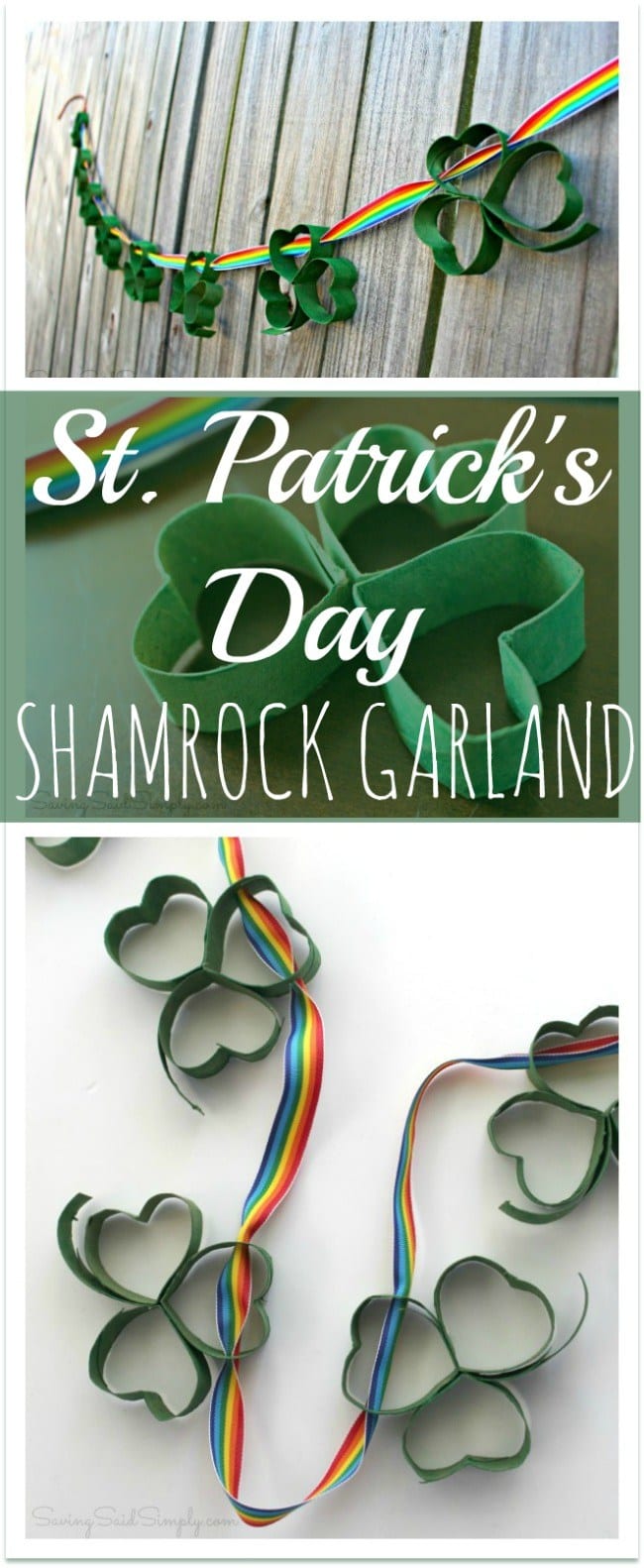 Put your sewing skills to good use and make a beautiful St. Patrick's Day pillow cover for your home! It's actually pretty easy and looks great for the season!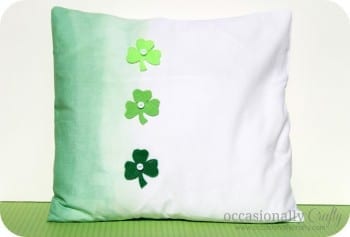 Print a banner off online (or make your own, if you're feeling really crafty!) and hang it up this St. Patrick's Day. I love the pop and personality that it can add to any room in the home.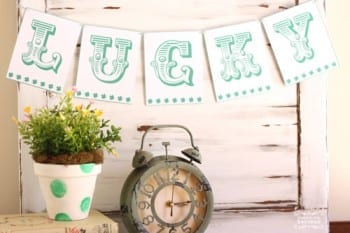 Luminaries are such a classy and sophisticated decoration, aren't they? Bring light to your home this St.Patrick's Day, with this great DIY project.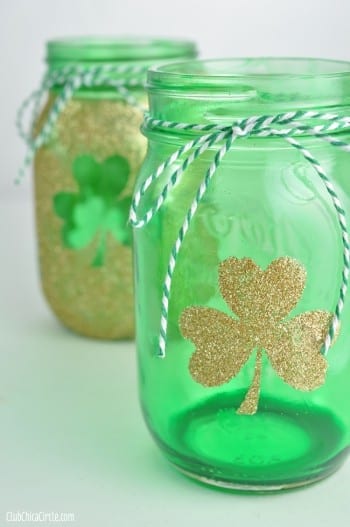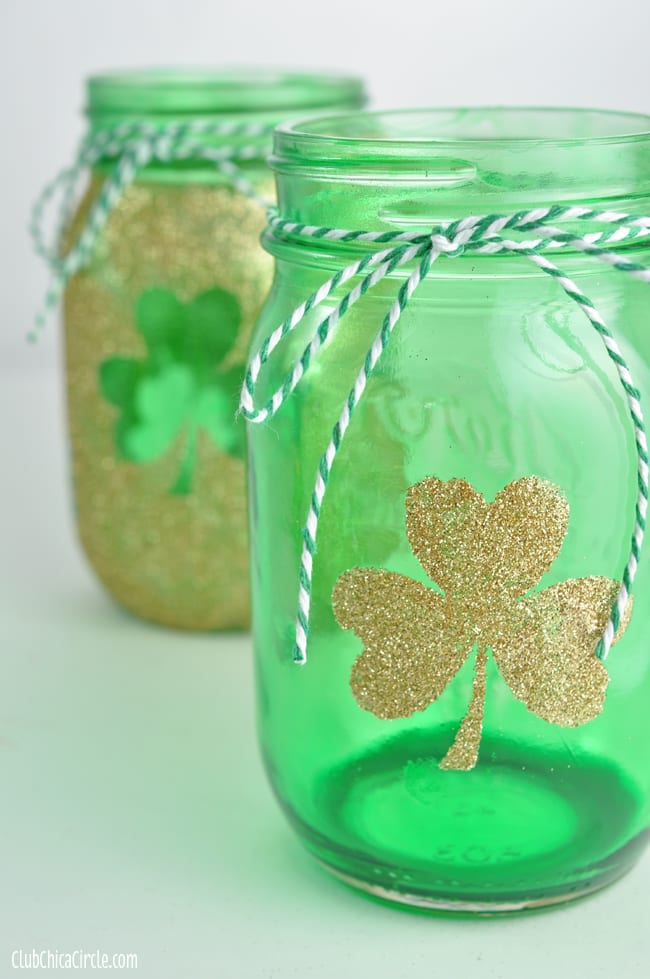 Keep candy on hand at your home by making this cute little decoration! It's a bucket of gold candy that you, your family, and all your guests will love to dip their hands in!