Make your home more secure with this cheap, easy, and quick project! It should cost under $10 and take about 15 minutes to install. "See who's knocking before unlocking!" (Great one-liner courtesy of Family Handyman).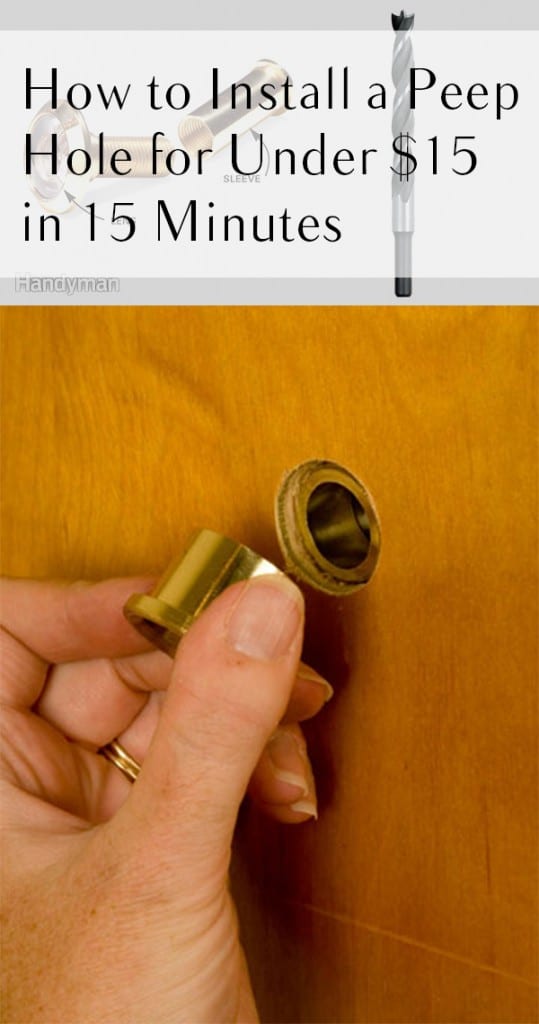 Peepholes can be purchased at many home improvement or hardware stores. They come in two parts: the lens and the sleeve. Image from Family Handyman.
You can install a peephole in different types of doors, but you should use a certain kind of drill bit depending on the type of material your door is made of. Use a ½" drill bit no matter what kind you use. Here is a guide:
Wood door: brad point bit
(image: brad point bit from from Home Depot)
Metal/fiberglass/composite: standard bit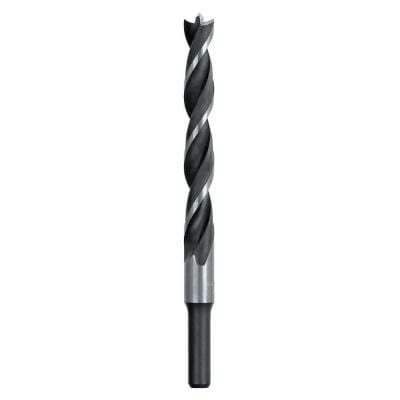 Once you've selected the appropriate bit, drill a hole at full speed in the spot you want the peephole to be.
Consider the shortest person in your home who may use the peephole—don't put it too high! You may want to use a pencil to mark an "X" where you will drill.
Keep the door open while you drill so you don't spook or injure anyone on the other side.
Scrape out the hole with a screwdriver to clean out the debris and dust.
Insert the sleeve into the hole from the inside of the door and then screw the lens onto the sleeve from the outside of the door. (You want the lens facing out, acting as an eyeball to inspect your possibly unwelcome visitors—high school boyfriends, pesky neighbors, salespeople, etc.). Image from DIY Advice.