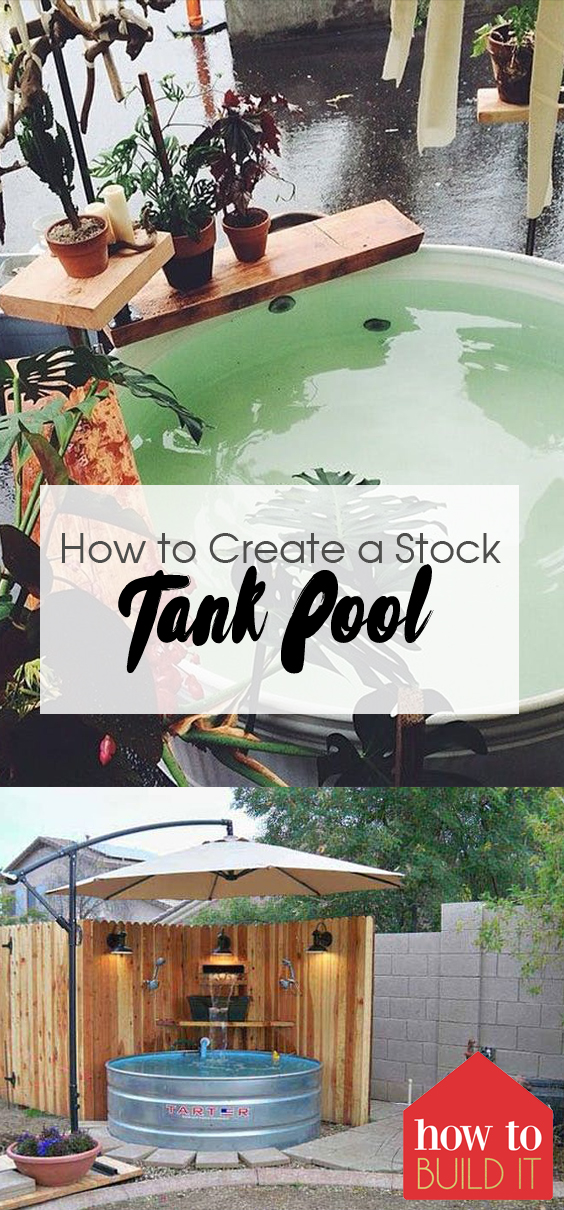 If you're dreading another hot summer day with no relief, don't! We're going to teach you how to create a fabulous stock tank pool in your own yard for a little stay-cation oasis.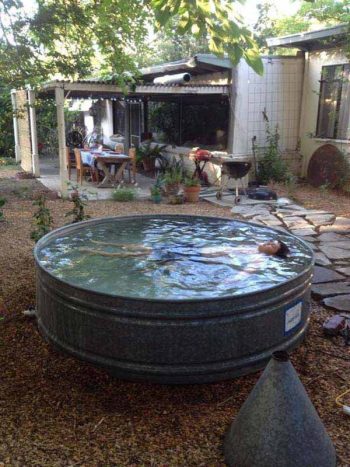 Gather Your Supplies:
A very solid foundation
Pool toys
Gorgeous foliage
Decide Where You Are Going To Put It
Your stock tank (depending on the size) is going to be very heavy once it is filled with water. Therefore, you'll need a solid and level foundation to set it on. If you choose to set it above grass, prepare for the grass beneath the stock tank to die. Suggestions for a foundation include a wooden deck, gravel lot, and a dug out pit in the ground.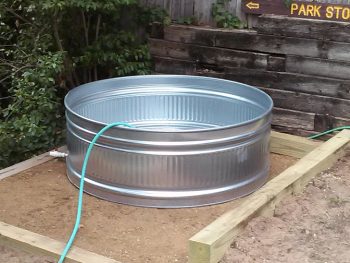 Fill It With Water
Once you've placed your stock tank, fill it with water. If you have the know-how, you can add a simple filtration system to your stock tank pool that will keep your water clean and clear.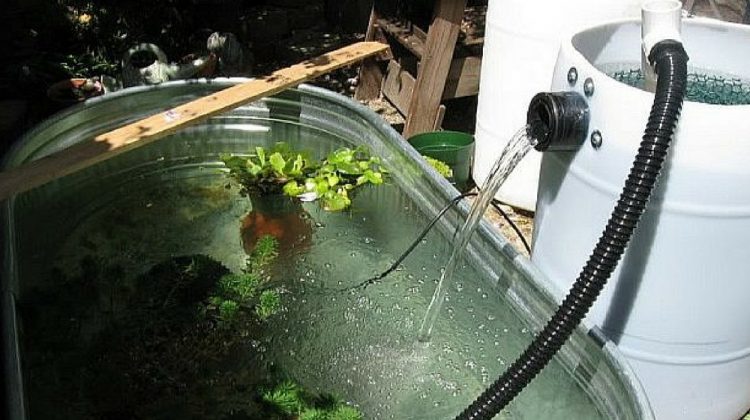 Provide Some Shade
You can place a large umbrella over the top of your stock tank pool for added shade!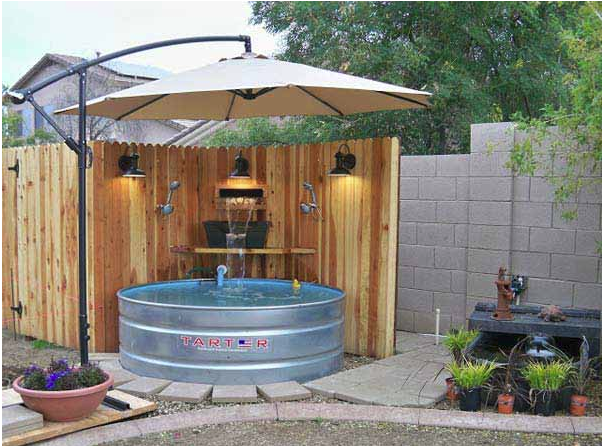 Spruce It Up
Another nick name for this style of pool is "the hill billy hot tub". Your stock tank pool can avoid the trashy name with a bit of added curb appeal.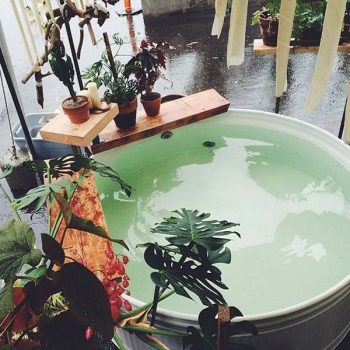 Round Up The Pool Toys
Pick out a comfy floatie or two for some glorious relaxation in your new stock tank pool.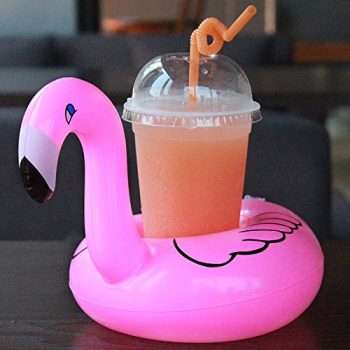 Surround Yourself With Seating
Creating a real gathering space for your stock tank pool area.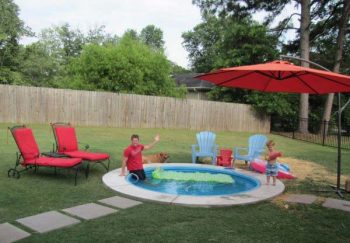 Resources