All of the bathrooms in our home are dark and need more light, and for good reason—they are typically smaller rooms where people want their privacy. But still, wouldn't it be nice to have some natural light in the bathroom? A sun tunnel basically funnels natural light from the roof into your bathroom through reflective metal tubing. You can light up the room without using electricity!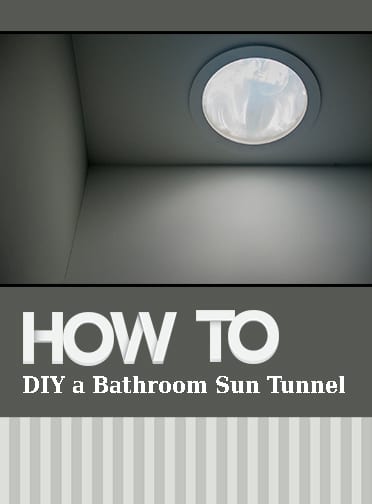 First, get yourself a sun tunnel kit. They cost about $200 and you can find them at a home improvement store.
Cut a hole in the roof above the bathroom and install the flashing kit and weatherproofing.   Make sure to salvage the shingles that will overlap the flashing kit.
Cut a hole in the ceiling of the bathroom.
Feed reflective metal tubing through the hole in the bathroom to the attic.
Insulate the portion of the tube that runs through the attic to reduce condensation.
Fit the bathroom-end and roof-end pieces together (they meet in the attic) and seal the seams together with foil tape.
Install the composite dome on the roof end of the tube and the diffuser panel on the bathroom end of the tube.
Enjoy the natural light!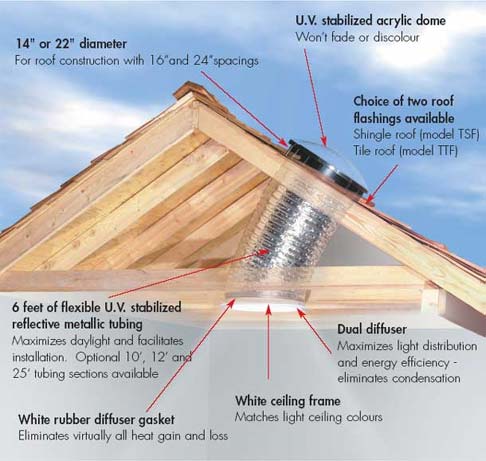 Here are some other great links about building a sun tunnel, if you are really as interested in this as I am!  I can't wait to have more light in my upstairs bathroom:)