Who says bath towels have to be boring? Looking for a creative way to store your endless supply of bathroom towels? Check out these adorable ideas!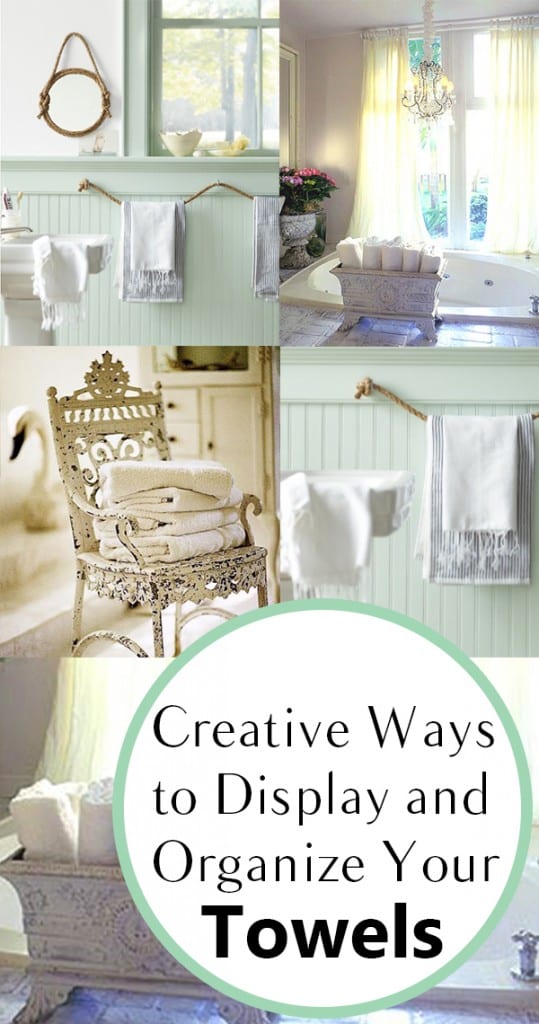 Mount baskets or metal wash bins sideways and the wall (bottom of the basket to the wall). Roll up hand towels and washcloths and store inside. Takes up less counter/cupboard space and makes for a cute display!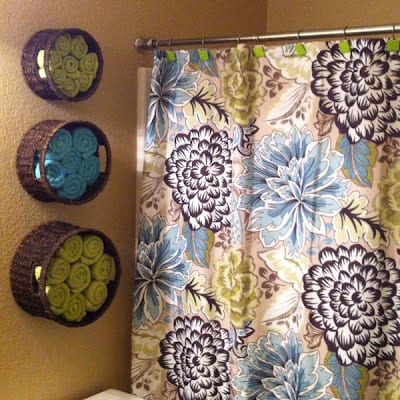 Store folded towels on an antique chair or bench.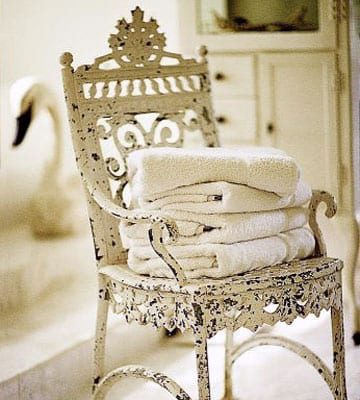 Use a free-standing tiered storage shelf—3 levels of wire baskets, one of my favorite looks.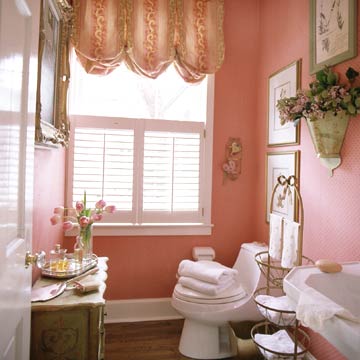 Hanging from the rungs of an antique ladder that is leaned against the wall—an adorable display that allows the towels to dry out, too!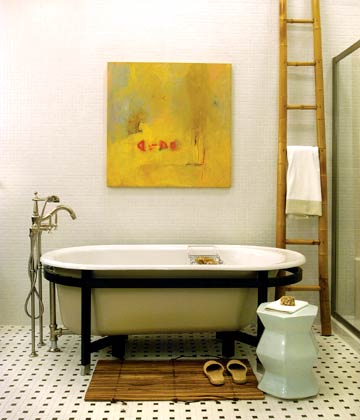 Find a quaint antique or rustic bin or basket, paint if you want, and roll up hand towels and washcloths inside.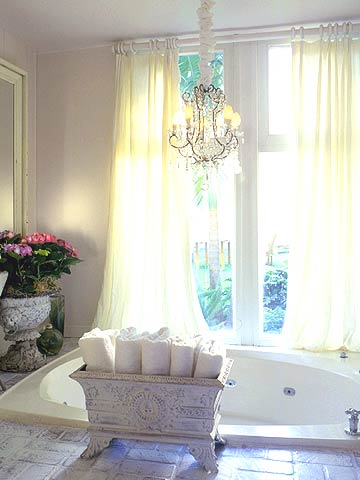 Hide plumbing under the sink and create easy access to your towels by installing a bar beneath the sink (assuming there aren't cabinets there) to hang towels from.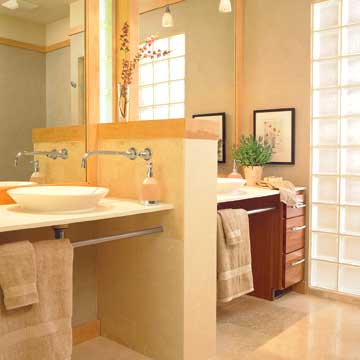 An easy way to add interest to your towel display is to store towels in cute baskets on the shelves rather than just directly on top of shelves.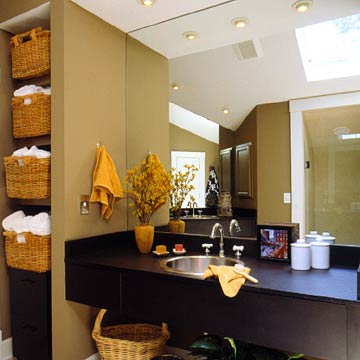 Mount a cute child's stool to the wall and store folded towels on the seat.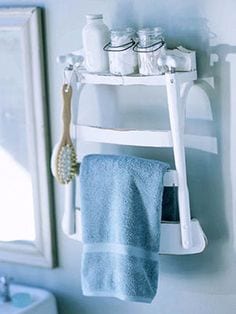 For a nautical themed bathroom, create a rope towel holder with some screw-in hooks and ½ inch natural fiber rope. Tie knots on the end and hang towels between the hooks.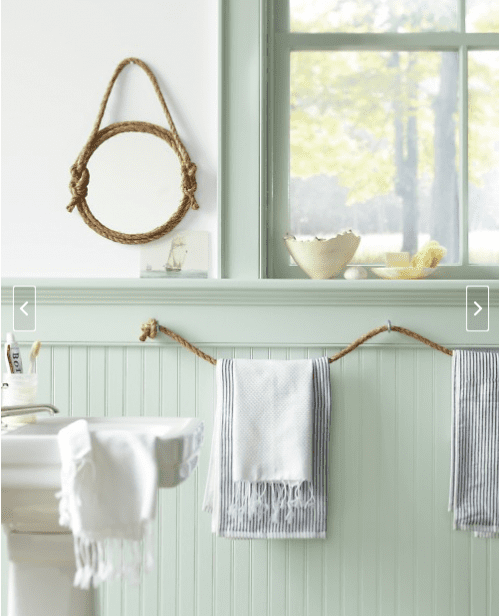 Mount old wooden hangers upside down on the wall. The hook is a perfect place to hang large towels, and the bottom (now top) of the hanger is perfect for hanging smaller towels.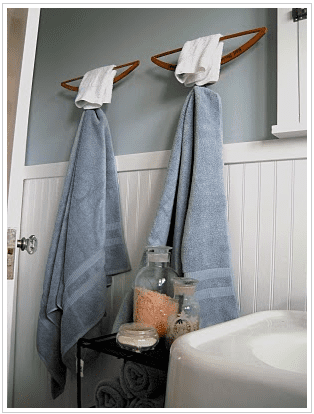 Cut a vintage suitcase in half lengthwise and mount on the wall as a towel-storing shelf.