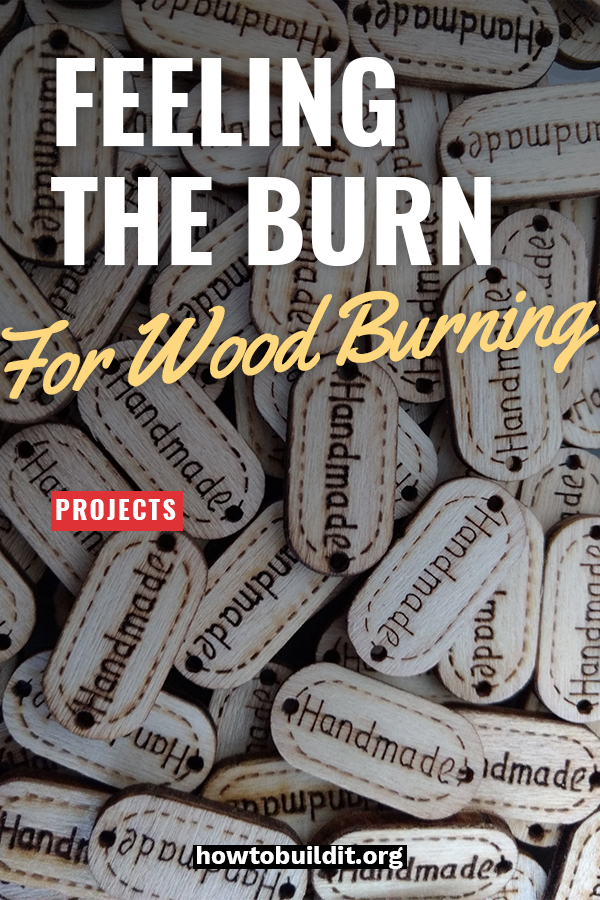 Remember back when you were a kid and you used to burn shapes and letters into wooden logs when camping or playing outside? It was so much fun to watch as the sun etched our names into the wood we'd be holding! I miss the simplicity of doing projects like this as a kid! But what if I told you that it was possible to do the same sort of simple project,  but instead of on a piece of scrap wood outside, on a piece of decor inside your home, instead? Follow my tutorial below to learn how to bring the art of wood burning into your home. Let's get started!
This wall art is perfect for your cabin in the woods! Not only is this wood burning project relatively easy for beginner wood burners (the hardest part is shaping some of those letters!), but there is plenty of room for error! In other words, it's okay if you mess up here and there, it only adds to the charm!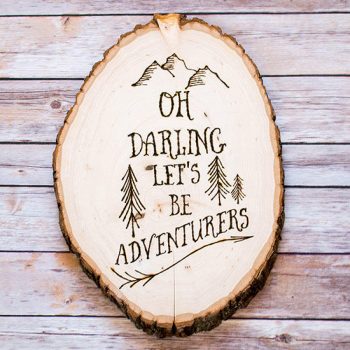 Image and tutorial from Addicted 2 DIY.
I'm truly a sucker for cute patterns such as the ones found on the wooden spoons below, they're seriously adorable and would add an interesting element to any kitchen. Again, this is a super easy wood-burning project, especially if you stuck to the polka dotted patterns or a simple crisscross! I recommend drawing out your desired patterns with a pencil before you take your woodburning tools to the spoons. These would make for an incredible gift!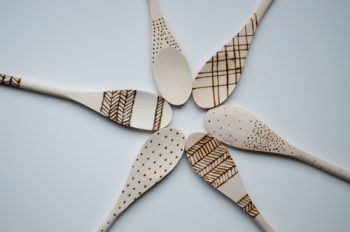 Image and tutorial from DIY Projects
These wooden ornaments would be a perfect fit on a Christmas tree! You can find wooden slices to recreate this craft, and you can turn them into ornaments by drilling a hole and looping some twine through. Feel free to burn in the shape of a pine tree, a snowflake, or even a simple holiday message. The options are endless! And of course, don't forget to hang these ornaments in the place of honor on your tree when they're complete!
Image from Etsy
For my last birthday, my husband gifted me a wooden cutting board with personalized woodburning all over the edges. I loved that he made it for me himself and I loved how useful the gift was! As far as I'm concerned, you can never have too many wooden cutting boards. If you like the idea, I recommend creating one for someone you love. Etch things in the wood that are important to your recipient! Be warned though, this project is not for the faint of heart!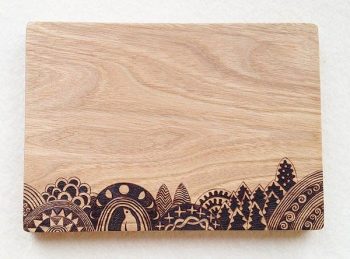 Image and tutorial from Most Craft
Speaking of personalized gifts, any newlywed pair would love something like this! Make a birch vase even more gorgeous by burning the newlywed's initials into the vase. The goal here is to make the vase look as much like a tree you would carve your name into. Isn't it sweet? It's super easy to create, too!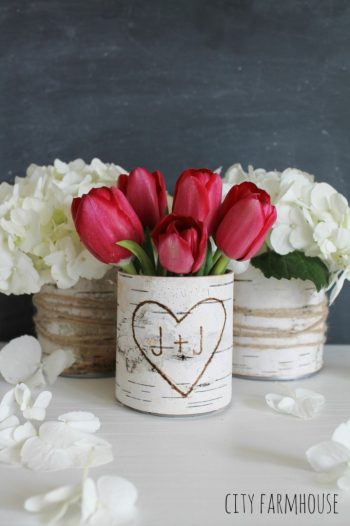 Image and tutorial from City Farmhouse
While I never use wooden pencils, I love the classic nostalgia of them, and I always have a few in the cup holder on my desk! I found these wood-burned pencils on Pinterest the other day, and I have thought of nothing since then! Again, you can create just about any pattern you could think of, just so long as you have the correct wood burning tools. Find them here!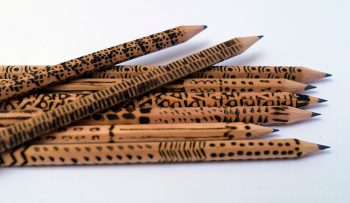 Image and tutorial from Journey Creativity