Your dad deserves something amazing this year. Why not try these DIY Father's Day gifts made from wood.
Father's Day is right around the corner, and I don't know about you but sometimes it's hard to come up with good gifts for Dad! My husband tends to buy everything he wants for himself!
My older kids love to make gifts for Father's Day, and they've been learning to work with wood lately, so what better DIY gift than a wooden one? These DIY Father's Day wood gifts are easy to make (with some adult supervision and plenty of prior experience!) and make for even better gifts. Find my favorites below.
DIY Father's Day Gifts Made From Wood
Wood Branded Cutting Board
Okay, okay. So this one probably is going to require some parental supervision and no one under the age of sixteen. Regardless, it's surprisingly easy to create a custom "wood brand" on an IKEA cutting board without using a heavy wood brand.
Check out this YouTube tutorial from Laura Kampf to learn how to create your own with special chemicals and a cooking torch. Or, you could skip all of that and buy the one below on Etsy. Sshhhh we won't tell.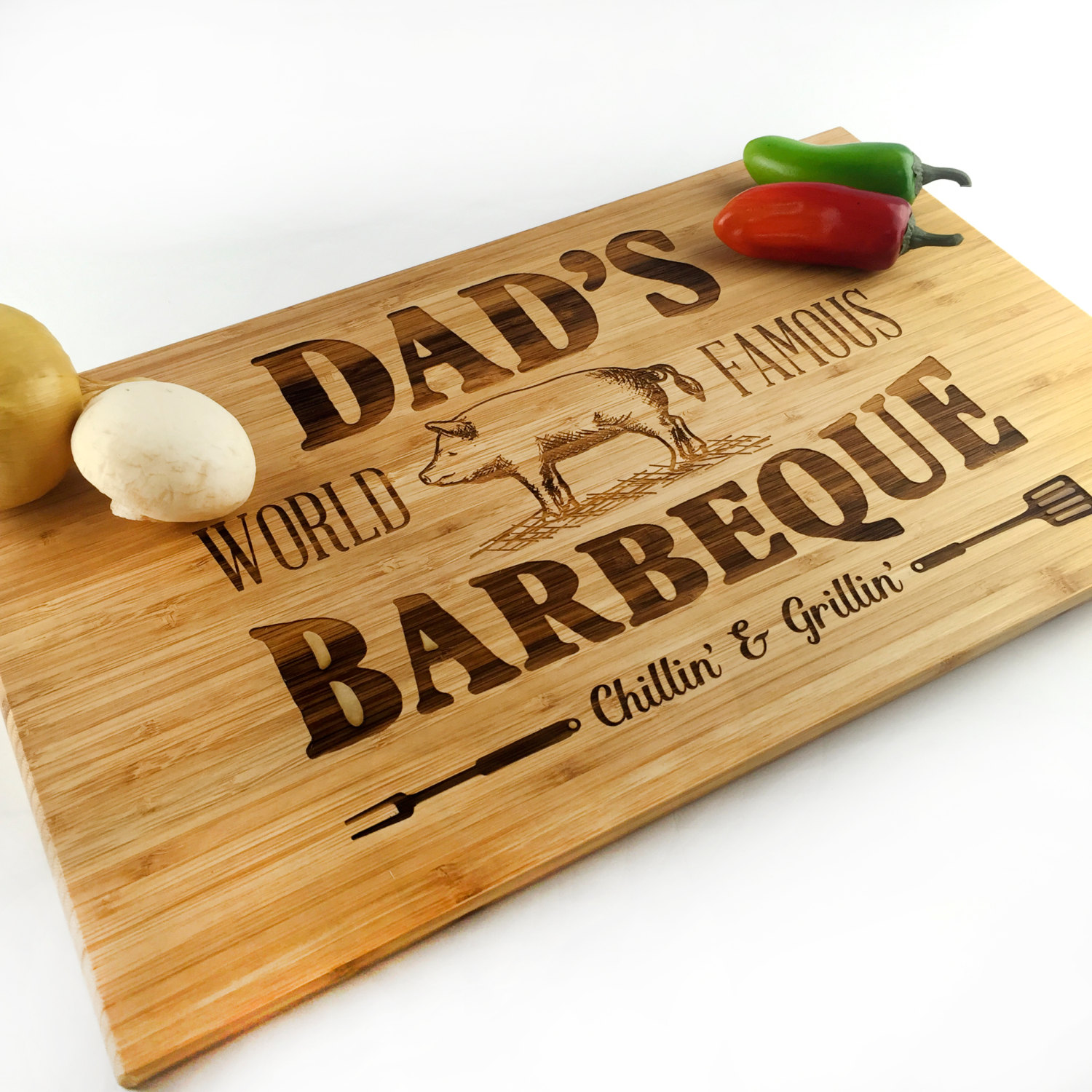 Wooden Clock
Pick up one of these blank wooden clock rounds from your local craft store. I got mine at Michael's! While you're there, pick up a set of clock hands to create a custom clock for Dad's office.
He probably only needs one, though, so make it a family effort! You could even create one out of a wooden log, instead. Image from Etsy.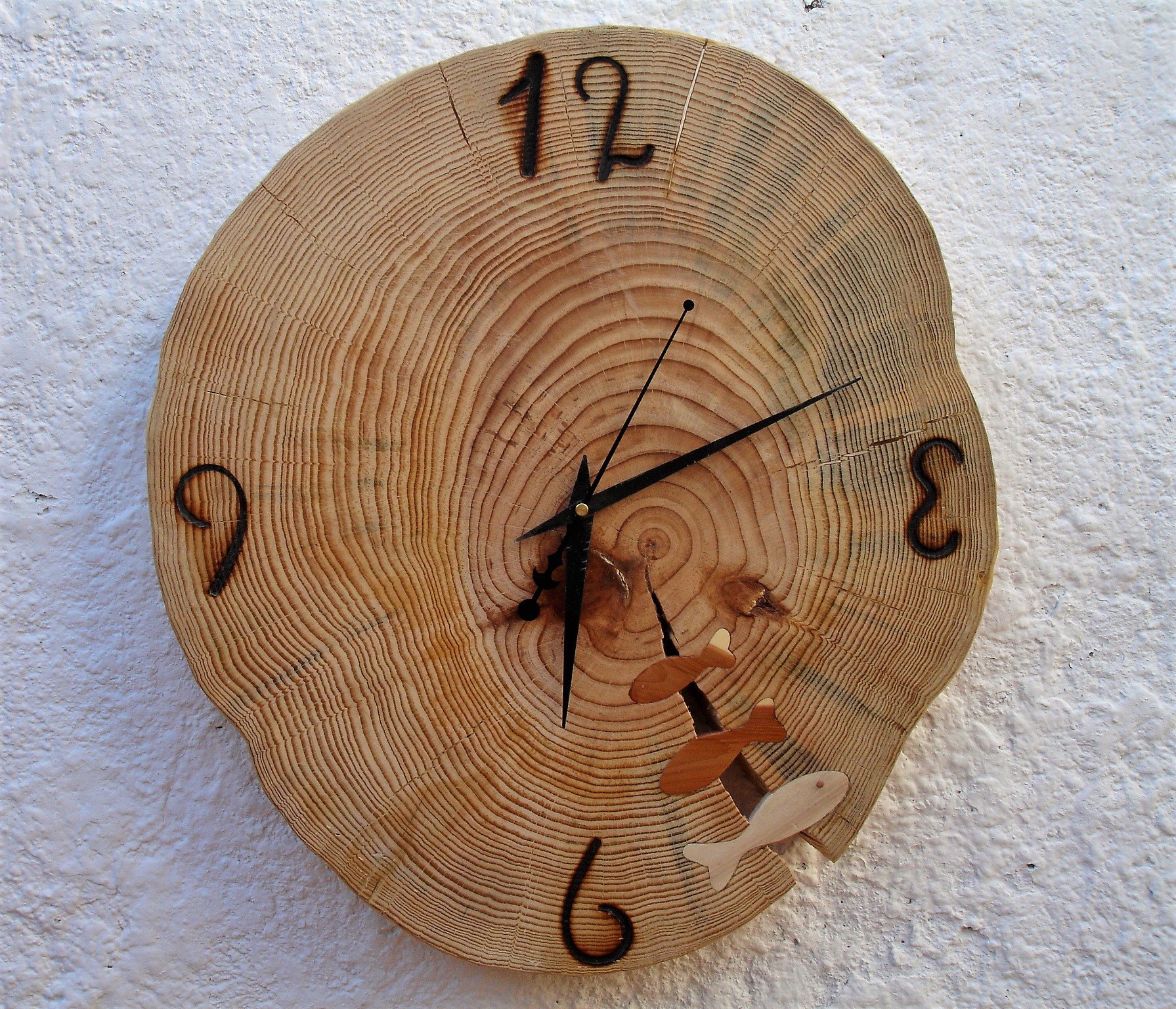 Wooden Drink Caddy For Dad
This is one of my favorite DIY wood gifts for Father's Day, so major props to Remodelholic for the tutorial! She takes basic scrap wood (and the necessary power tools, of course) and transforms it into a handy item great for everyday use.
It doesn't matter what drink your Dad likes best, he's sure to appreciate an easy way to carry them. Send it full of goodies, of course. With some small adjustments, this could also double as a tool box!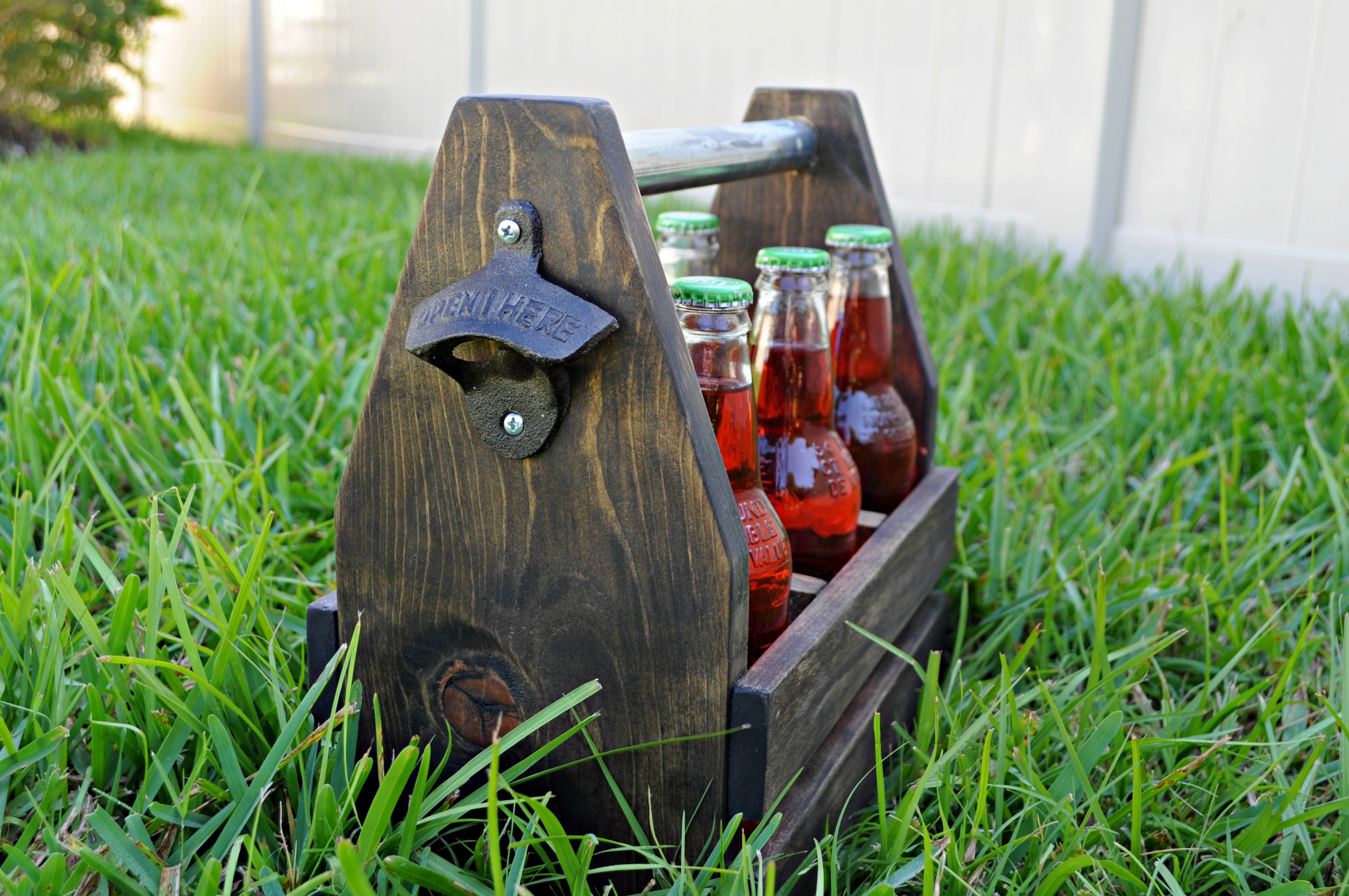 DIY Father's Day Gifts Made From Wood- Picture Frame
If your Dad is the sentimental type, gift a handmade wooden picture frame with your favorite family photo inside. You could even have everyone write a message on the backside. Use scrap wood leftover from other projects, and check out this post of mine for other DIY picture frame ideas.
 Wooden Coat Rack
In my experience, I would say that Dads typically like things with a purpose! If their office is looking cluttered, or his extension chord collection out in the garage is getting a little cluttered (my Dad always had TONS of these things) gift him a DIY coat rack.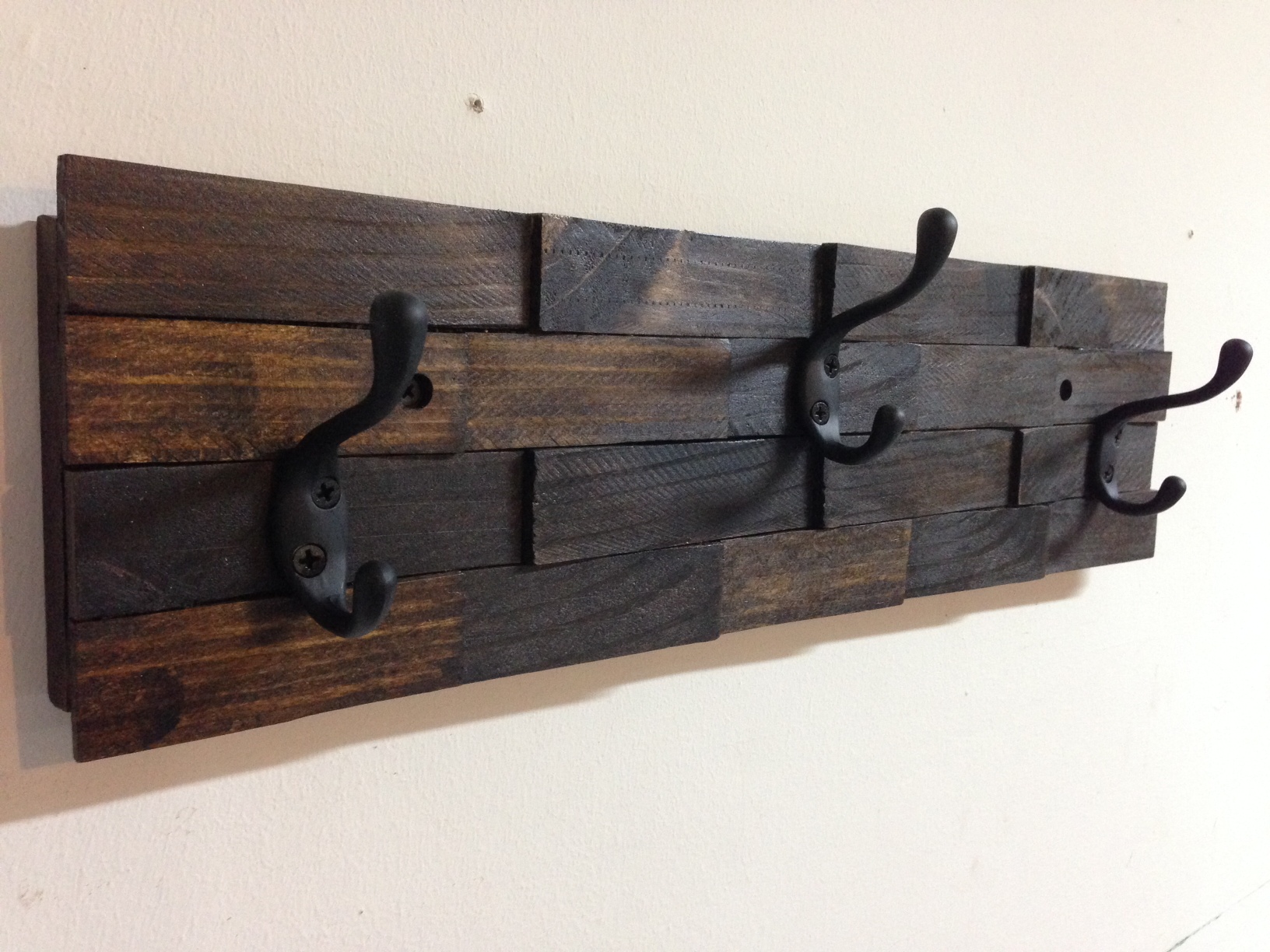 There you have it. Some fun and useful DIY Father's Day gifts made from wood. Which one do you think your dad would like?