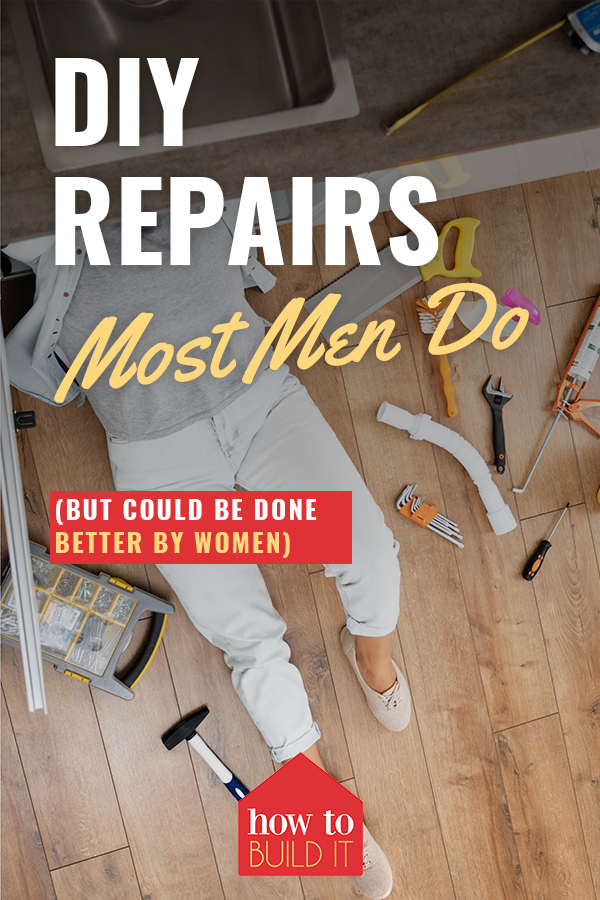 Don't call your husband to help you with these home repairs…with the easy tutorials below, you can fix them yourself! I love tackling home repair projects whenever I can. There's just something so satisfying about fixing a leaky faucet, a clogged gutter, or something similar all on your own. Here's a list of home repairs that can easily be remedied by you…instead of a repairman or your husband.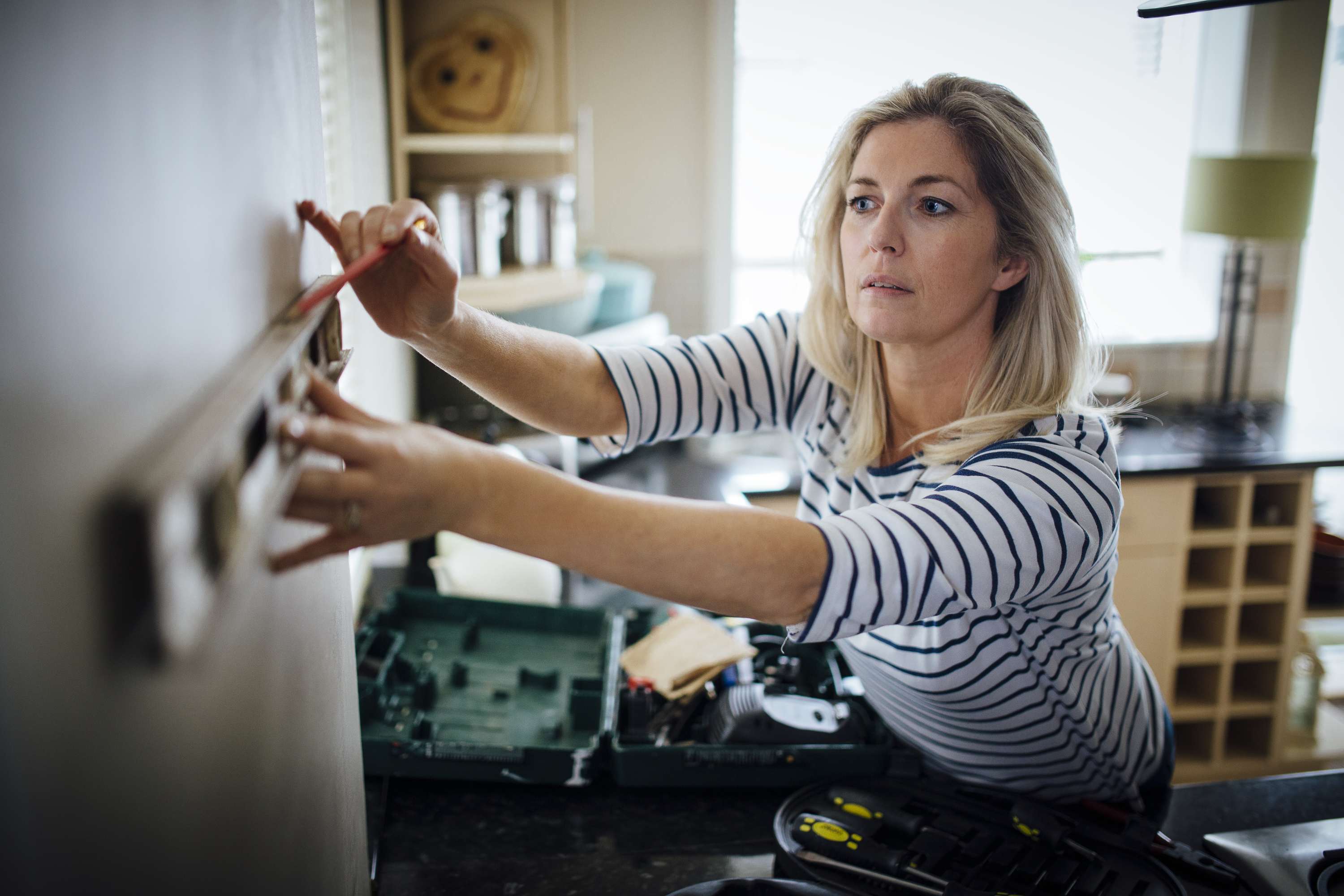 DIY Repairs Most Men Do (But Could Be Done Better By Women)
Replace Your Garbage Disposal
Got a leaky faucet? You don't need to send a panicked text to get it fixed. In fact, with replacement disposal, plumber's putty, and silicone you can replace it yourself in no time at all. For a step-by-step overview of the project, check out
this tutorial
of mine. My husband timed me the last time our disposal went out…and I am proud to say that I had it fixed in less than fifteen minutes. Seriously.
Replace Your Front Door
While you might need a little help to get the old door off and the new one in place (doors are seriously HEAVY), it's easy to replace your front door. If you can see light coming from underneath the weather stripping of your front door, save serious money on your utility bill by replacing the door and the weather stripping. I have an easy tutorial that breaks down the
entire process here
.
Patch Your Own Drywall
If you have children…particularly athletic children that like to kick sports balls around the house, you'll probably have to patch your drywall at some point. Pick up one of these
drywall patch kits
at your local home improvement store and follow
this tutorial
to get the project done by yourself.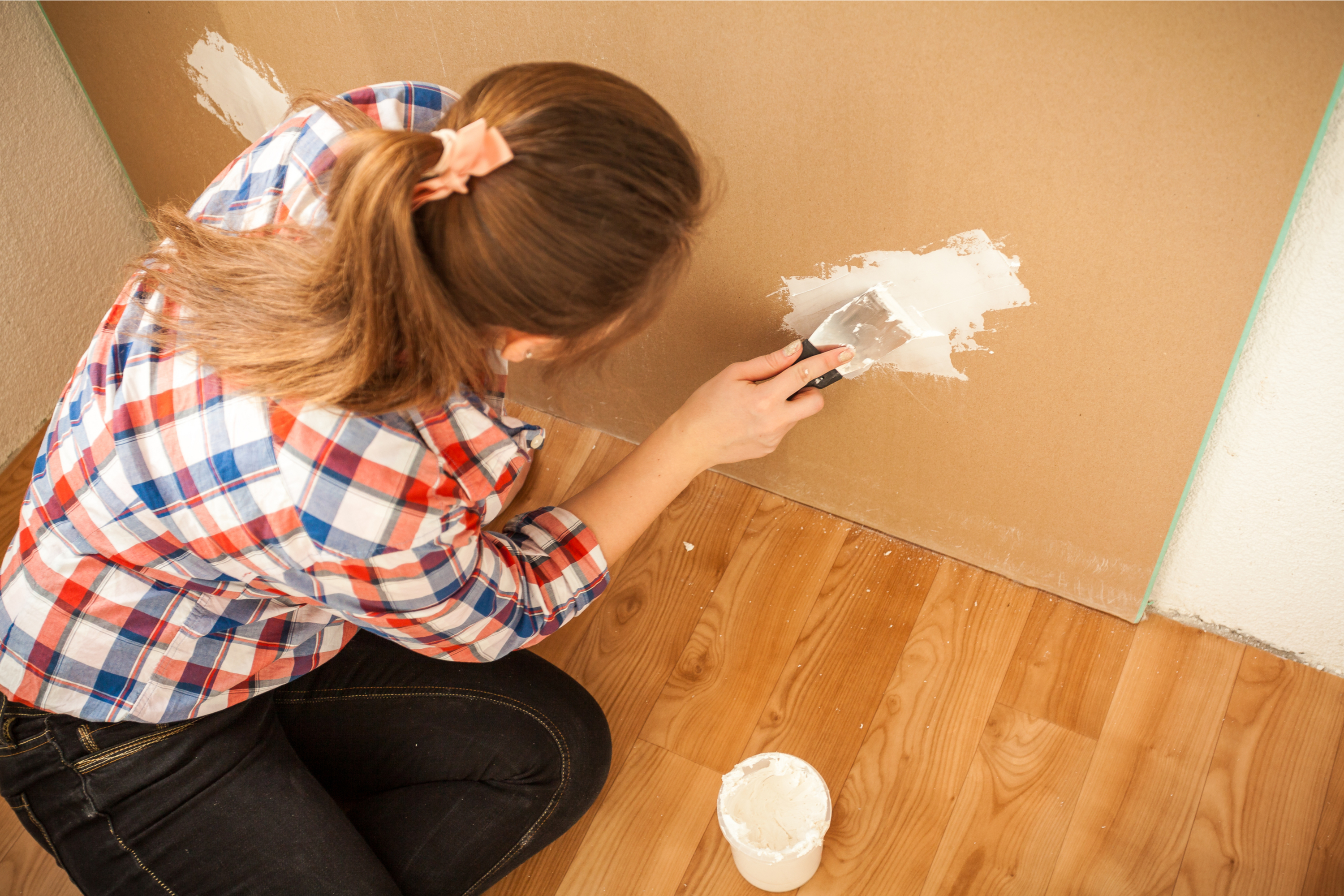 Fix Foggy Windows
As fall continues, it will grow colder and wetter, and if you have a leaky window seal, your windows can get fogged up fast. Foggy windows can really put a damper on your party! Fortunately, they can be fixed with the help of a drill and some clear sealant. However, keep in mind that you could accidentally break your windowpane with
this method.
So go in prepared to deal with those consequences.
Repair Caulking
Though it seems like a daunting DIY task, it's easy to repair caulking. In fact, you can repair caulking in as little as an hour and all you need is a steady hand. To repair caulking in the tub or shower, take a file and remove the old caulk first. This is imperative. Once removed, apply a new line of caulking using
this tutorial
. Allow the caulk to dry for a full 24 hours before using the bath or shower.