For me, summer time means Red, White, & Blue! I just love decorating for both the Fourth of July and Memorial Day. Something about patriotic colors is so refreshing and fun. I've gathered some of my favorite examples of patriotic home decor that you can make yourself. Hopefully it inspires you to start decorating for the holidays!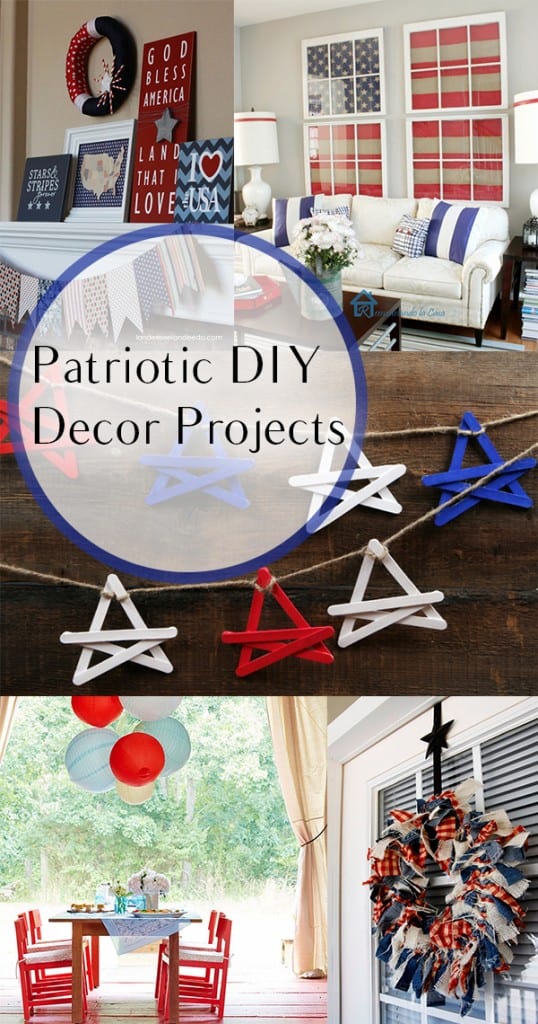 Landee See Landee Do decorated her mantel for the holidays with cute pieces of artwork in red, white, and blue, and an adorable string of bunting. The bunting would be easy to recreate with craft paper and string!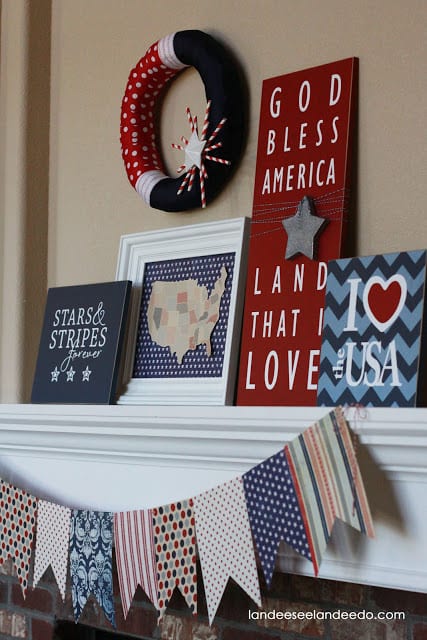 Select Decoration transformed a neutral living room into a patriotic paradise! Adding red, white, and blue throw pillows and a quilt can help make your space feel more festive.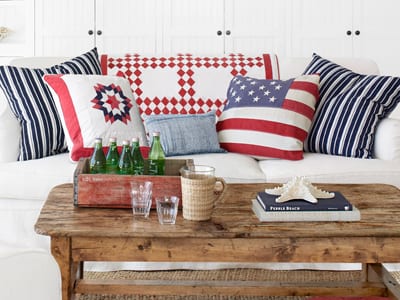 If you need to decorate a table for a patriotic gathering, and you don't have much time, try using crepe paper to add color to the table. I love the way these streamers are woven. Image via Pinterest.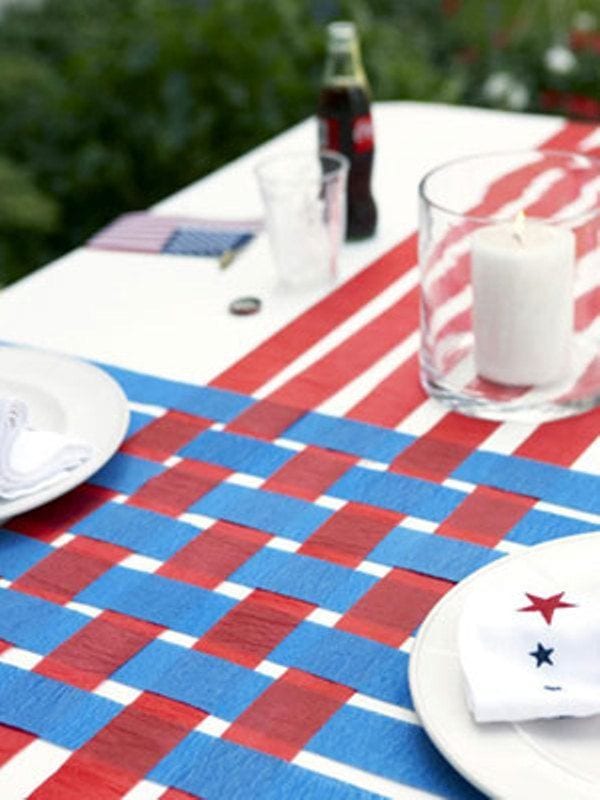 Better Homes & Gardens made this lovely balcony garland using patriotic fabric and some yarn. This is a quick and easy way to add festivity to any space. This would look fabulous on a staircase!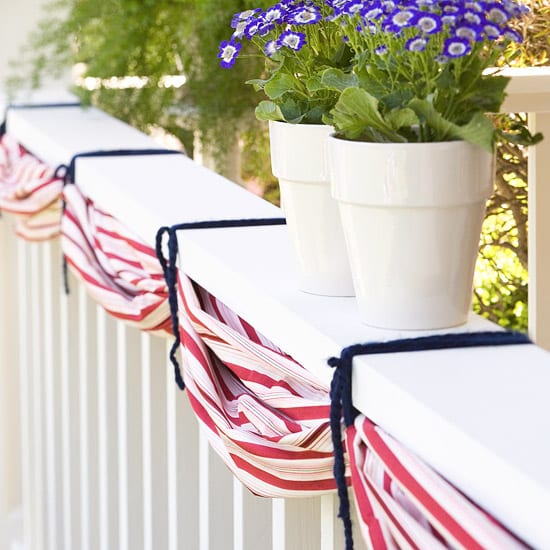 If you want to make your decorations semi-permanant, try framing fabric to look like an American flag! This example from Remodelando la Casa is so cute!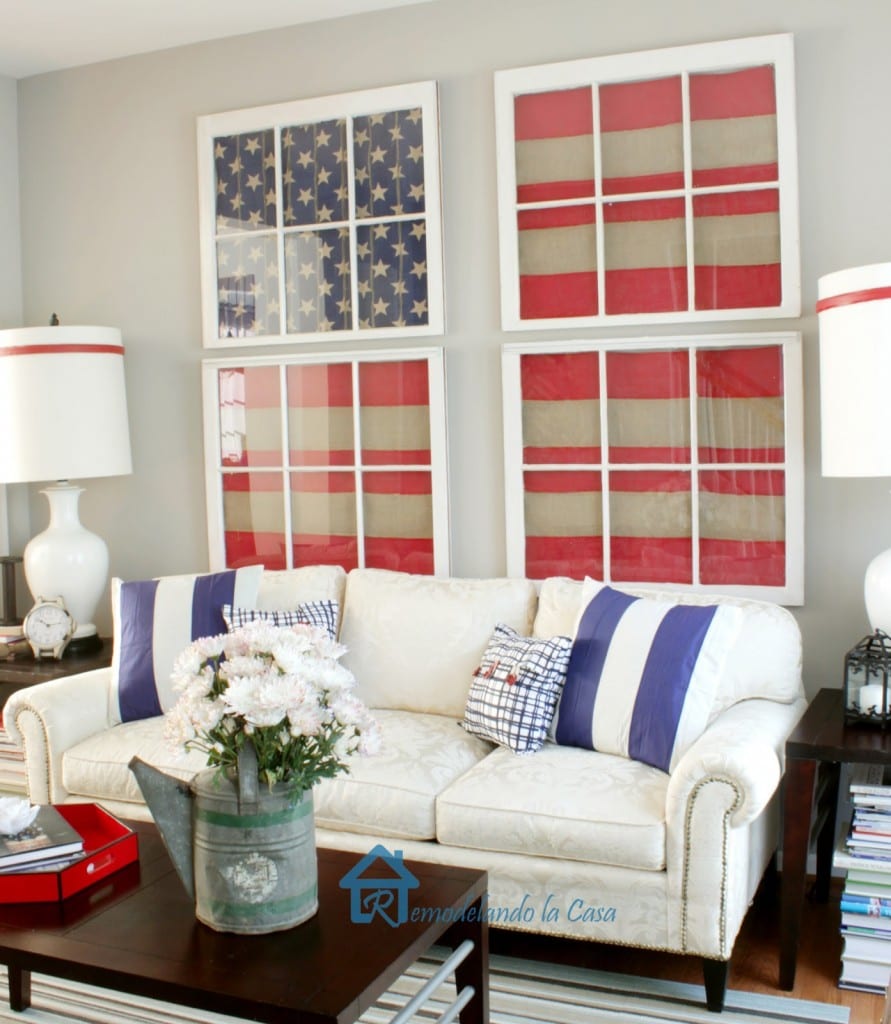 This table runner from Domestically Speaking is super adorable, patriotic, and easy! All you need is a length of burlap and some patriotic ribbon to thread through it!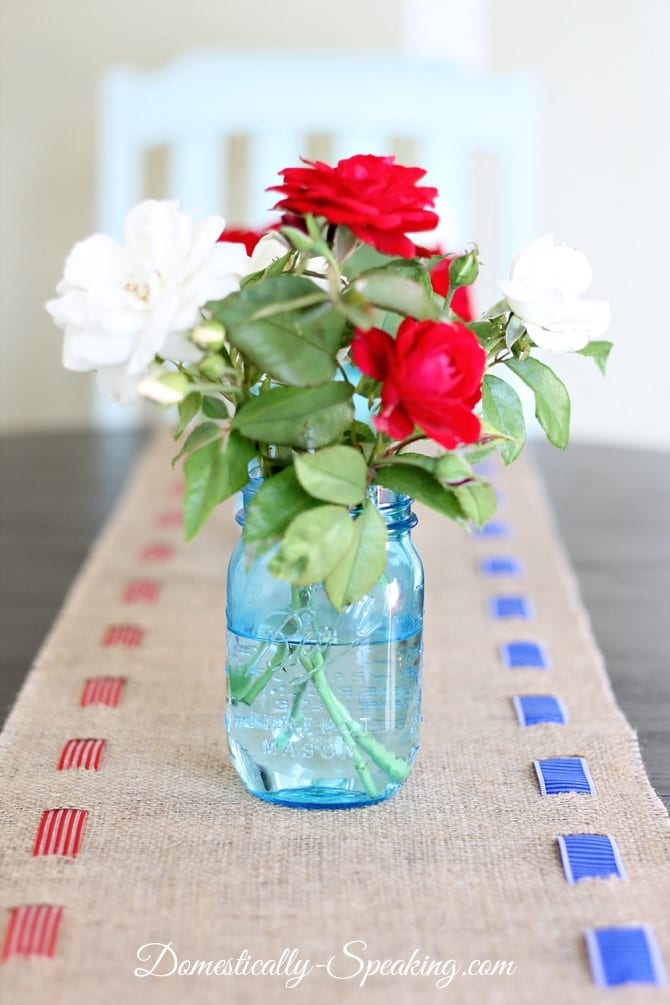 If you've got time for a bigger DIY project, consider painting some furniture red, white, and blue! I love this example from Better Homes & Gardens. With some lanterns, it's perfect!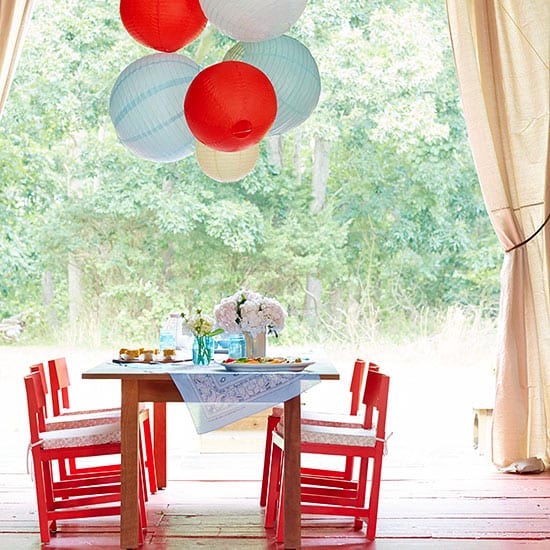 The House That Lars Built posted instructions for making this gorgeous American flag banner. I love how unique and simple this design is. It'd be great indoors or outdoors!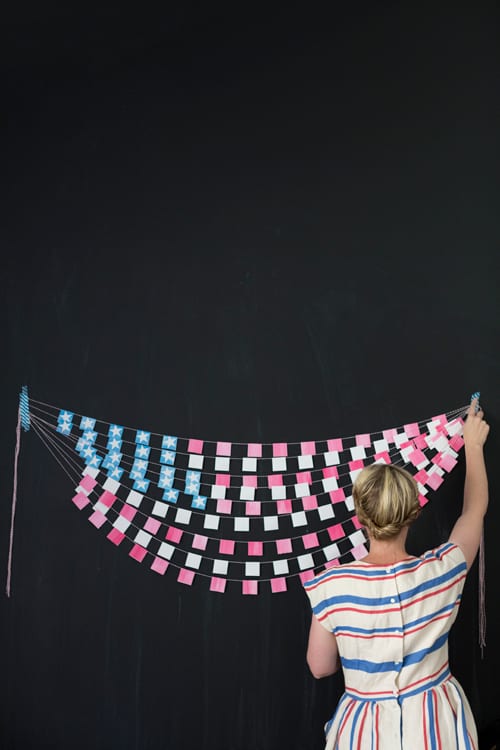 These patriotic pinwheels from Better Homes & Gardens are perfect for holiday garden parties. Using red, white, and blue craft paper and some wooden sticks, you can make a garden of these!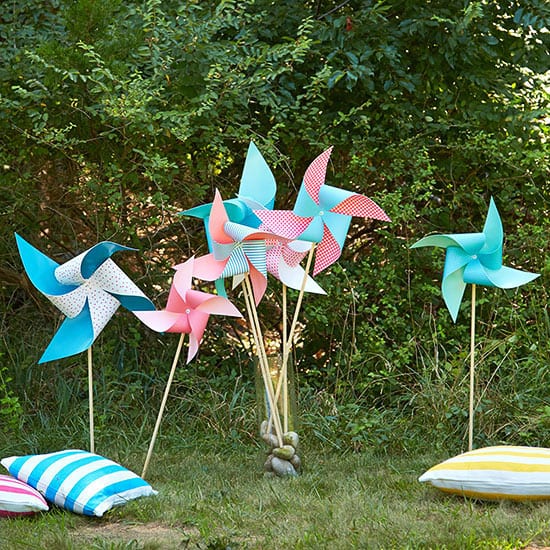 If you want to make a cute, quick garland, this idea from Epicurious may be perfect for you! All you need are some small popsicle sticks, glue, paint, and string. Time to get crafting!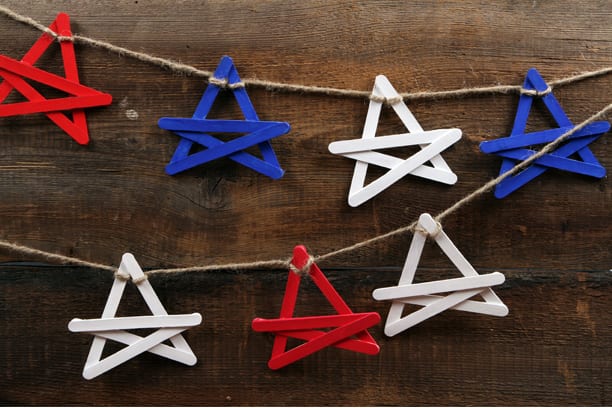 The Kim Six Fix posted instructions for making pottery-barn look-alike pendants out of burlap. These are such a fun way to decorate for the summer. You could hang these on the inside of your home or the outside!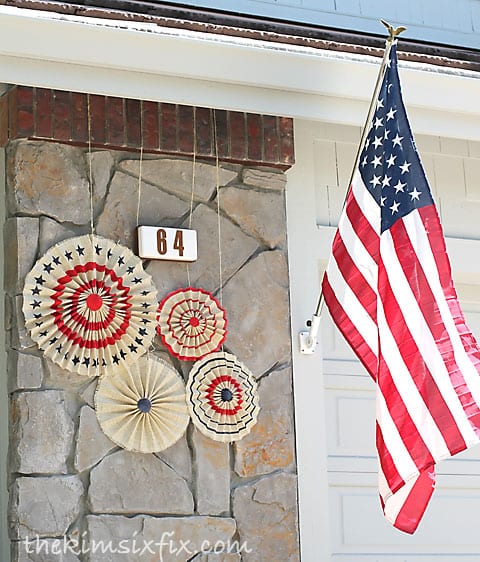 Keep Calm and Decorate made these adorable candle lights using pickle jars and small American flags. This is a quick project that will look great on your front porch during the summer months.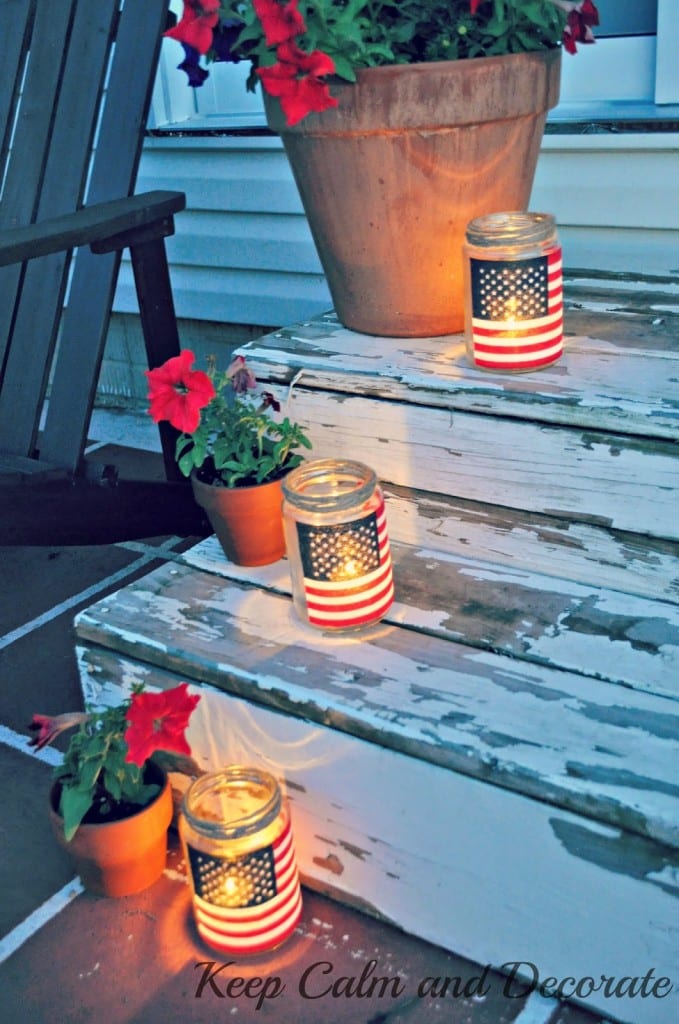 Between Naps on the Porch posted this adorable wreath made out of scraps of fabric. If you've got fabric remnants in red, white, and blue, this is the project for you! Just find a wreath frame and start tying the strips!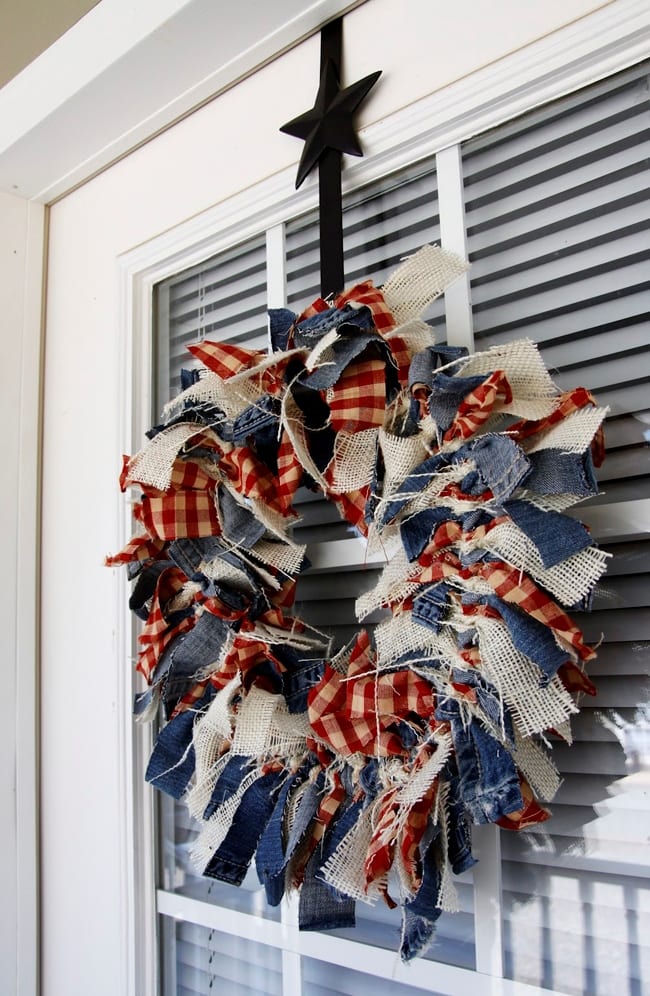 I love this patriotic home decor posted by Home Goods. The red and blue accents and the flag window treatment is the perfect way to decorate for the holidays. Even the simple accessories make a difference!