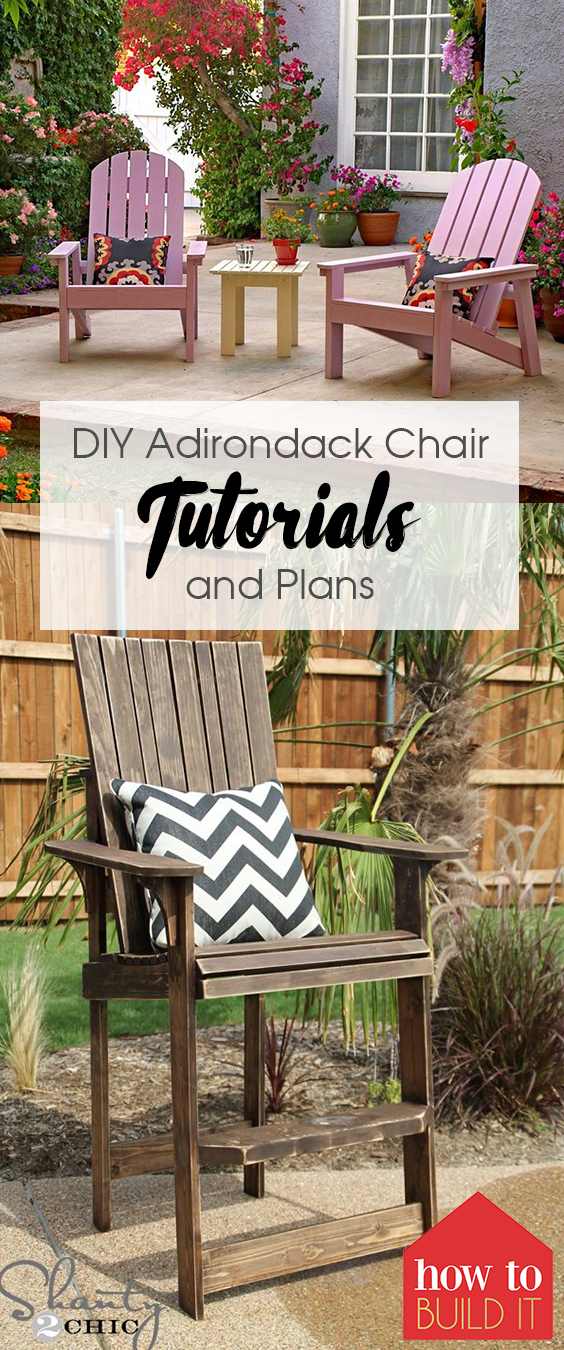 Ahhhh, the perfect chair for sitting around the lake, the campfire, or just the lawn during the warm spring and summer months. The Adirondack chair has been around for ages and that's because it's a chair that works. Over the years, creative minds have transformed this chair into creations of their own. If you're ready to build a simple seating solution for your outdoor leisure, we've compiled a number of building plans for the many forms of the Adirondack chair. All building plans can be found in the "resources" section of this article.
OPTION ONE
The square shaped Adirondack chair. This is a smaller DIY version of the Adirondack chair with a shorter back than most. But it is still great for any seating occasion.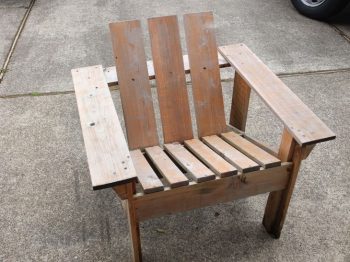 Option Two
This version of the Adirondack chair seats two! If you're looking for a seating arrangement solution, try combining this love seat option with other single seat Adirondack versions,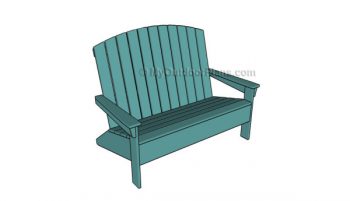 Option Three
This is a great twist on the classing Adirondack chair! It's made with longer legs to seat guests at a bar top! Or, even if you won't be using them around a bar top or tall pool side table, taller guests might really like them.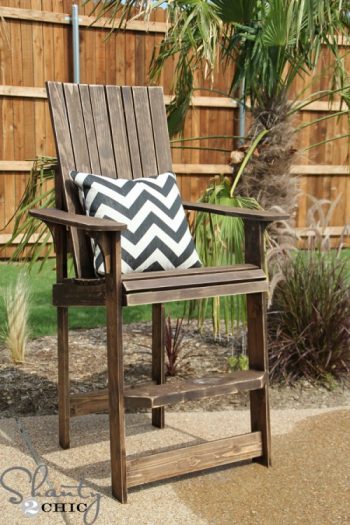 Option Four
This Adirondack DIY is a sweet seat with a rounded back. Like in the photo below, you can always customize your wooden lawn furniture with beautiful paint colors.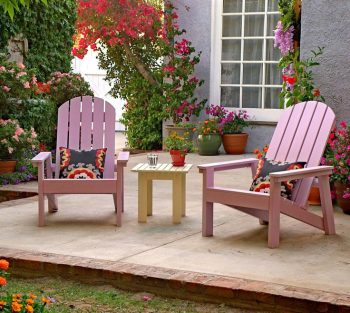 Option Five
Seat two comfortable at this DIY Adirondack chair. There is even a table between the seats for setting drinks, your plate of BBQ or a game of cards.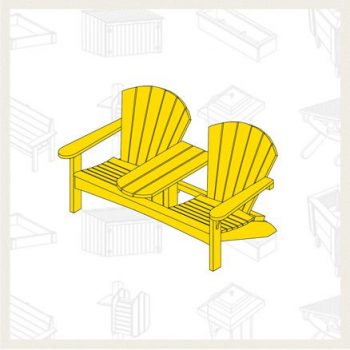 Option Six
Looking for a DIY Adirondack chair that folds? This is the building plan for you.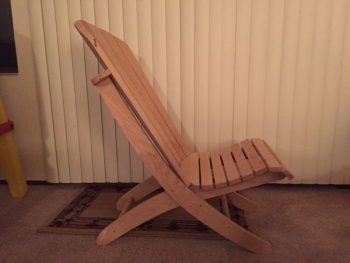 Option Seven
The ultimate Adirondack chair will rock you to sleep. This rocker is easy to build and you'll find the instructions below.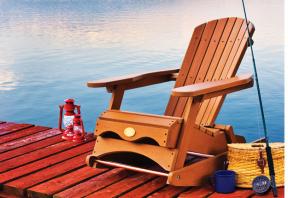 Resources and Building Plans